Treharris painting 1891

We have a lot of photographs from the town of Treharris so I have put them in categories in the following Contents page.I will not always get the dates correct but they will be approximate.
A Painting from 1891
Aerial Photographs 2019
Central School fire 2002
Bargoed House, pictures from different era's
Treharris photos 1900-2000
Pantanas
A ship called Treharris
Treharris Square Housing redevelopment
Pictures show the area around the Colliery
Treharris Park
Fire in Fox Street 2008
The Demolition of the Palace Hall
Treharris square Hall redevelopment
Treharris photos 2000-onwards
Treharris surgery redevelopment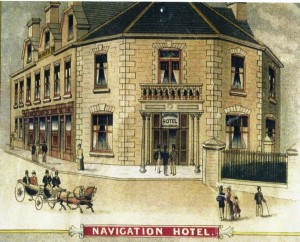 Navigation Hotel Painting 1891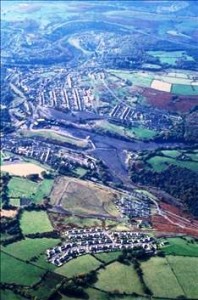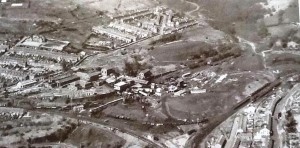 A Photograph from 1932
Aerial Photographs 2019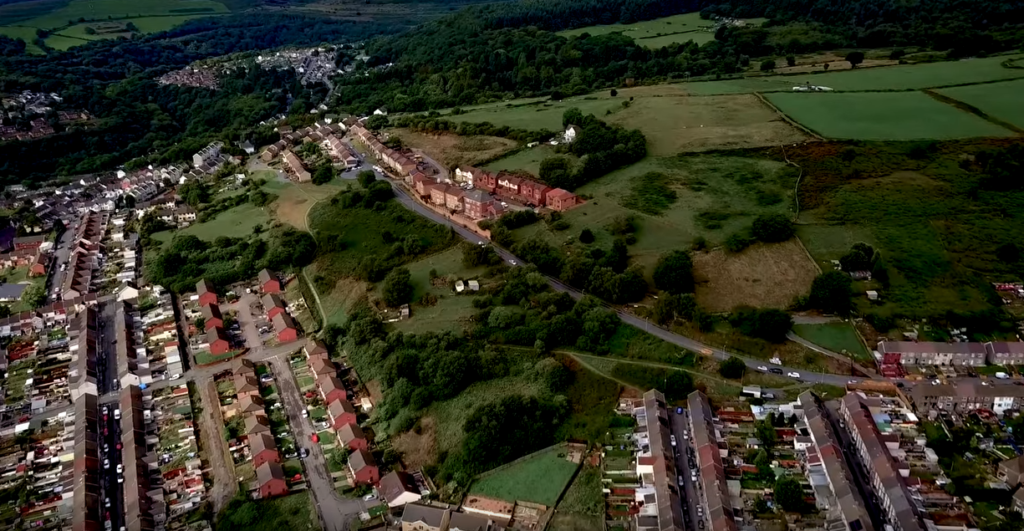 The homes at the top of the town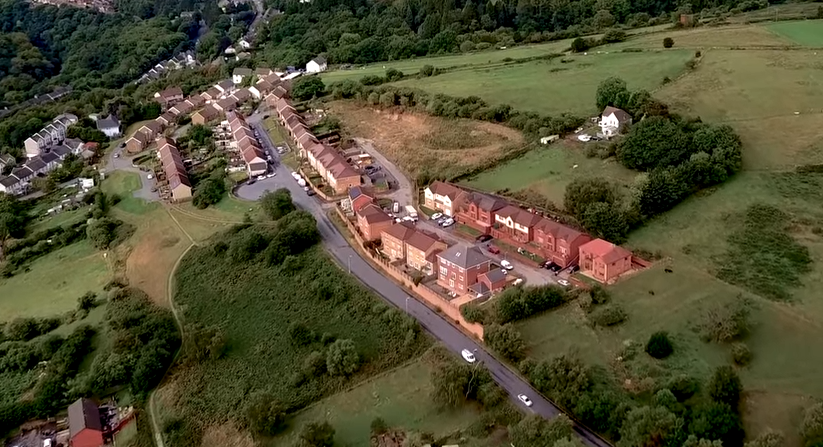 The White house and new development at Twynygarreg
Central School Fire 2002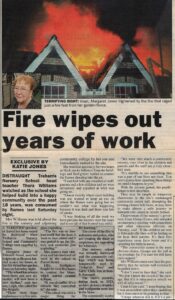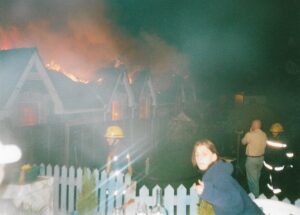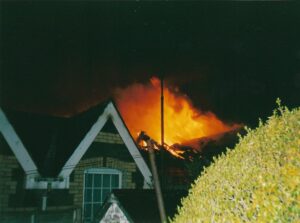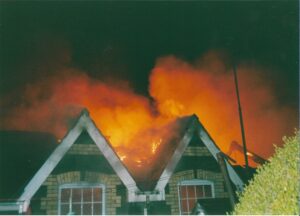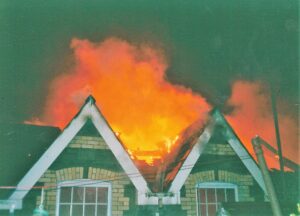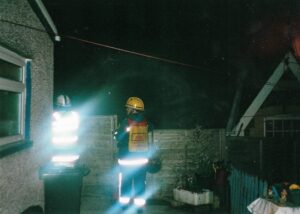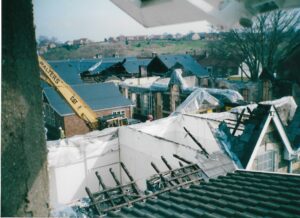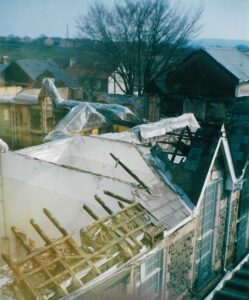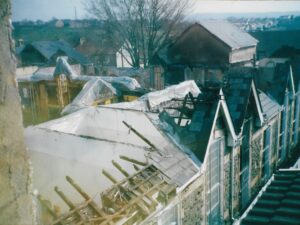 Bargoed house Pictures from different era's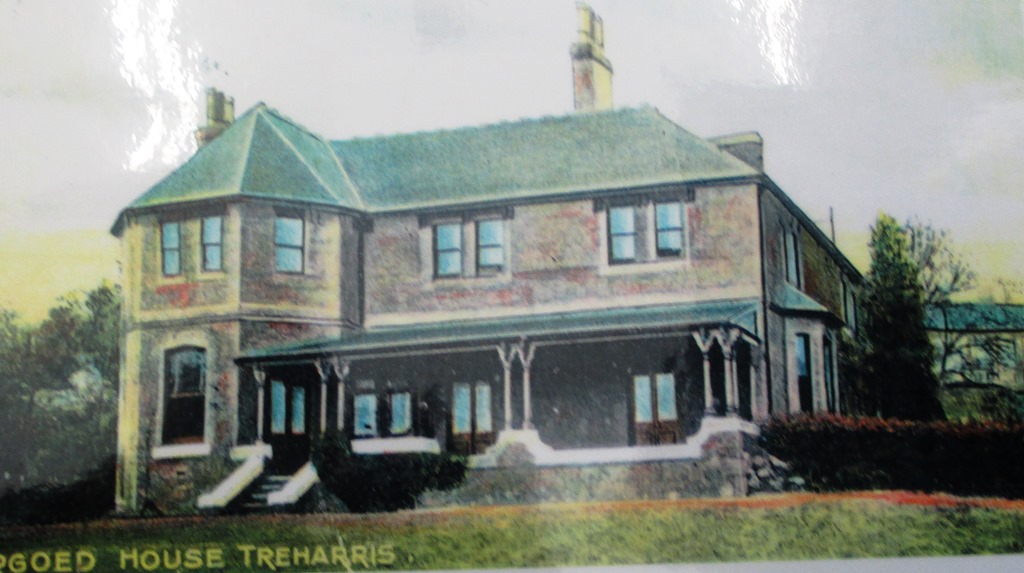 Some recent information about the early days of Bargoed House thanks to Alwyn Evans and Ray Bevan (November 11th 2015) to enhance the information we already have. It contains some interesting facts about the people who lived in our town at the time.
Alwyn writes "it is also certain that Bargoed House was built well before
1900, as in 1881 it was occupied by Thomas John Evans, and his wife Mary, with 7
of their 8 children. He is listed as 'Colliery manager' His eldest son, John
Evans and his wife Martha were living at the same date in Fell street and he is
described in the census as 'colliery overman', almost certainly also at Deep
Navigation"
He Continues "
"As we know, Bargoed House, Treharris was always occupied by the Deep Navigation manager or the company agent and this is conclusive proof that the manager of Deep Navigation in 1881 was T. J. Evans. He emigrated in 1887, following his son John, who had emigrated earlier, and was by then a mine manager in New South Wales. Thomas John Evans sailed with his family on the 'Cuzco' to Sydney, and became a notable figure in New South Wales mining, first as a mine manager and then a director and part owner for several pits, as well as being President of the New South Wales Welsh Eisteddfod in Newcastle, NSW. He also built himself a second 'Bargoed House' alongside the lake in Swansea, New South Wales, which is now a noted and well-known conference center.
His son and grandsons,  together with other relations,  established a dynasty of mine managers in Australia. John, for instance, managed a mine in Bulli, NSW before being recruited to open up the Walls end mine, the first successful mine in Colliefields, Western Australia.  He followed this by managing the Proprietary mine in Colliefields. He spent eight years altogether in Colliefields and was a well-known member also of the first town council. On his return to New South Wales, he had a successful mine management career and eventually became a consultant engineer for the Sydney Coal Company. Others of his family pioneered mines in New South Wales, Victoria, and Queensland."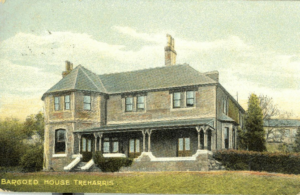 Front view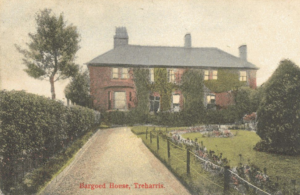 We think the above is side or back view
Bargoed House was a relatively large home built below Oakland Terrace and above Cardiff Road behind St Mathias Church, I have failed to find the exact date it was built but according to the 1881 census it was the home of Thomas John Evans, colliery manager at Deep Navigation (thanks to Ray Bevan for the information) so we can assume it was built around the same time as the sinking of the colliery in the early 1870s Listed as living in the property during 1901 are the following people Jacob Ray, Mining Engineer originally from Pontypool Monmouthshire age 59 Elisabeth Ray wife originally from Pontypool Monmouthshire age 59 Edith Ray daughter pupil teacher age 18 single Elizabeth Thomas daughter married age 26 not working Maud Roberts granddaughter age 15 pupil-teacher Clive Ray Thomas age 3 grandson Maggie Jones age 21 general servants age 21 The 1891 Census has Jacob and his family living in 36 Ton Row Pontypridd, Ystradyfodgog, with his wife and Children and granddaughter Maud aged 5 and a 29 year old domestic servant called Gwen Smith.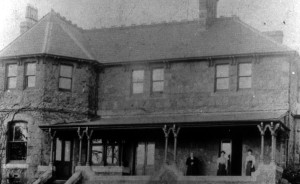 The original Bargoed House (1920's?)
In the newly published 1911 census, we see that Jacob Ray, now aged 68 and still listed as a mining engineer still lives at Bargoed house, it also says he can speak both English and Welsh. It lists Bargoed House as a private dwelling with eight large rooms. His wife Elisabeth is still alive aged 68 (born 1843) and also still living at the house we find Edith Ray their daughter now aged 28, there are also two servants resident at the house Annie Way aged 20 and 16-year-old Bessie Davies. I believe it was demolished late 1960's and I am sure I remember collecting old wood from the ruins when I was about 10 years of age in 1969 to take up my Grans in Cilhaul to burn on the fire. If my memory is accurate it means the site must have been cleared and the "new" Bargoed House was built early 1970's by the council to house elderly people with carer's assistance. Gaynor Hale nee Samuel added the following information about a former occupant of Bargoed house.. She wrote" Jacob Ray was the brother of my great, great grandmother Hannah Meredith nee Ray. He was Chief agent for Ocean Collieries at the time and had moved to Treharris from Pontypool. He was the great uncle of my grandfather Billy Rowlands of Field Street Trelewis. My grandfather was a character in Trelewis and well known. Jacob's sister Hannah Ray married Lewis Meredith of which some family settled in Nelson. Their daughter Mary Jane Meredith married Edward Rowlands who later died in the Senghennydd explosion. My grandfather knew the Big house well when he was a child. JP Gibbon colliery agent of Deep Navigation was Jacob Ray's son in law. My relative had married him. I received this letter from Aldo Opel recalling a visit to the house in 1939 Paul, I am surprised by the lack of information on Bargoed House. I had always understood that it was the property of Ocean Colliery( Deep Navigation), and was occupied by either the colliery manager or agent. I have actually been inside the house, the date I remember well as it was the day the Second World War was declared. I, as a nine year old, was delivering a special edition South Wales Echo for Hilbournes' Newsagent in Fox Street. I had been invited in. I recall an L shaped foyer with a tiled floor. I would have thought the house was of Victorian architecture, pre Georgian. The main entrance and gravel drive was at the crest of Bargoed Terrace, almost opposite the Dog and Rabbit Club. The property then extended to the back of the Cooperative on Williams Terrace. It was also an excellent source of Conkers which were obtained by hurling heavier pieces of branches at the clusters. My recollection of the time of my visit that it was occupied by Charlie Hurlow the colliery manager. Also If my facts are correct and I could be wrong of course, then the Care home served the town for about 40 years before closing in 2010 and finally being demolished on March 10th, 2011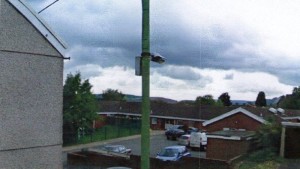 The Bargoed house care home before demolition
The Following photographs show the demolition taking place and the aftermath.
The First five are taken from Williams Terrace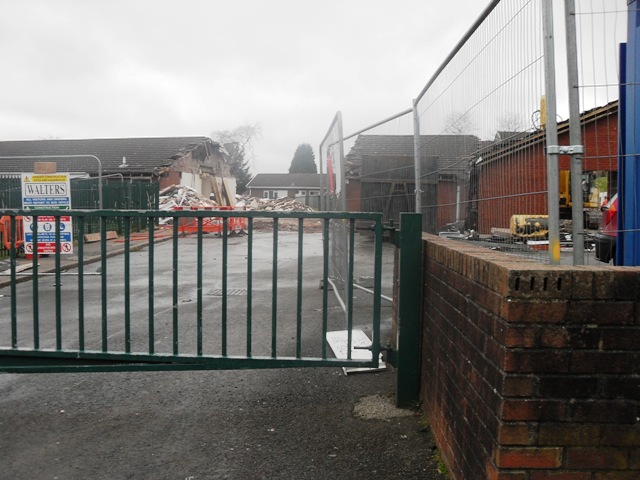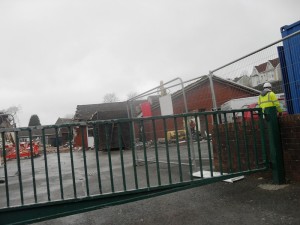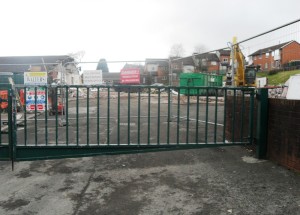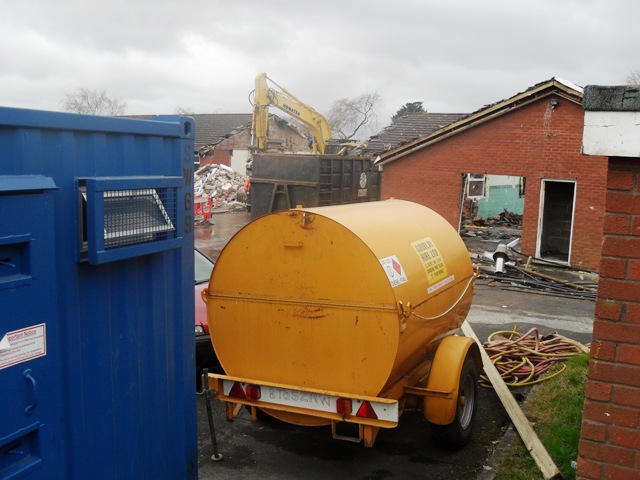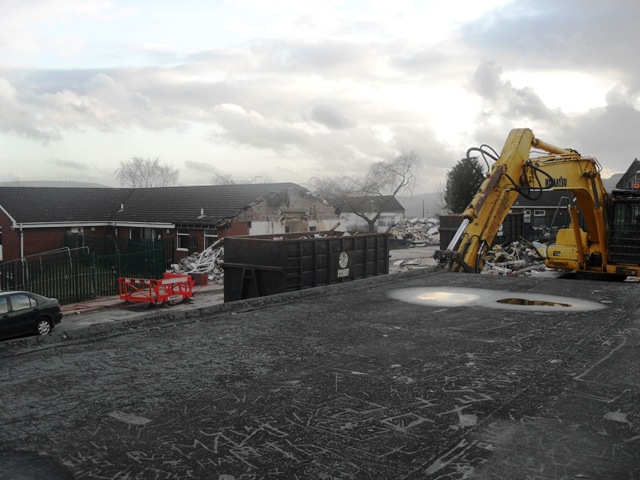 The Following Photographs are Taken from behind St Mathias Church looking towards William Terrace taken at different periods until the building was gone
Then the re building began from May 2013,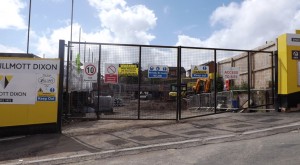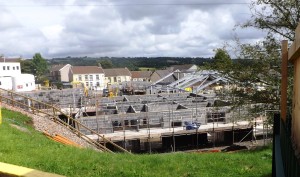 view from Bargoed Terrace across bus stops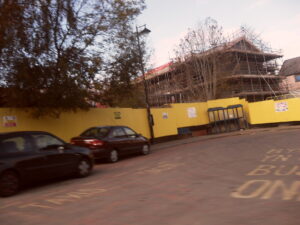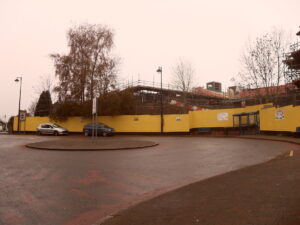 The site has been transformed now into a brand new state of the art Nursing home, much bigger and better than the one that was demolished.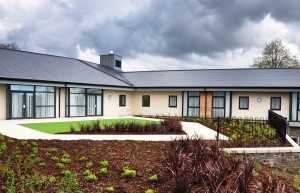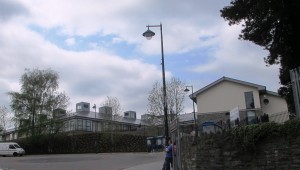 The new Bargoed House 2014
Bargoed House, a 32-bed residential care home, will offer 24-hour care and communal social facilities while allowing residents a degree of independence.It cost £4.5m to build Spanning a 2,500 sq m site in Williams Terrace, the building incorporates an extensive mechanical and engineering installation, including sprinklers and an extensive ventilation system. It has been designed to make it environmentally-friendly.
Treharris photographs 1900-2000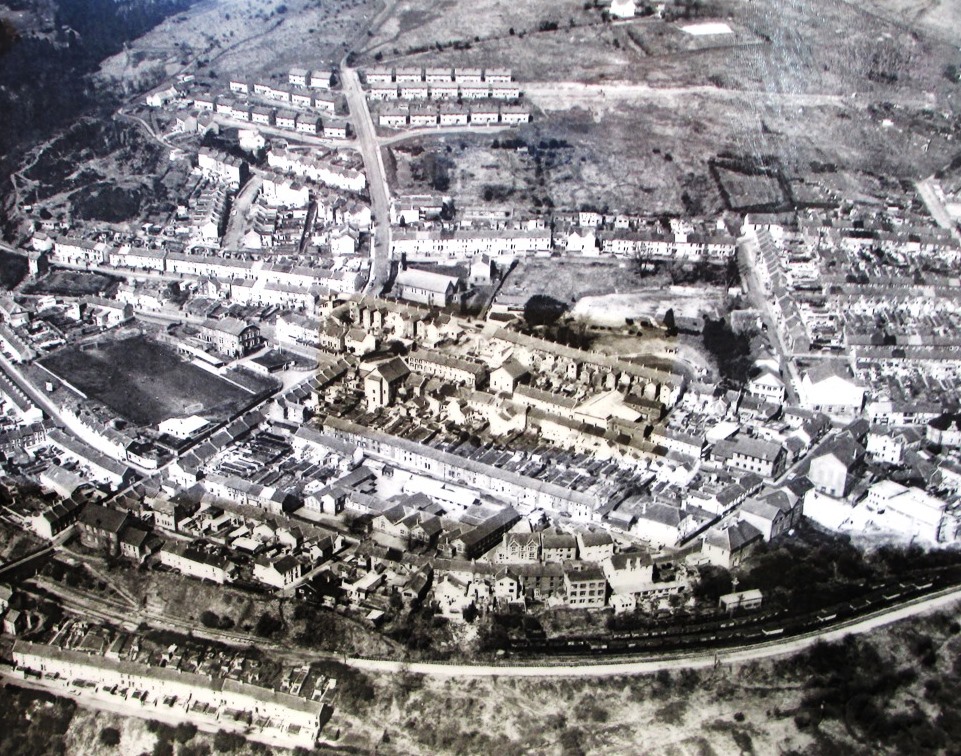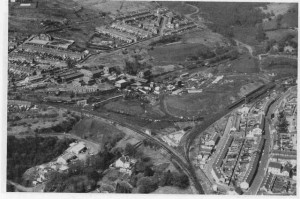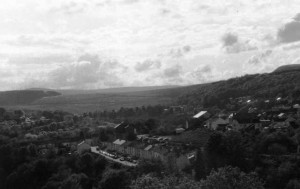 The above pictures are from the 1960's I think
Cilhaul and top streets Treharris
aerial view 2019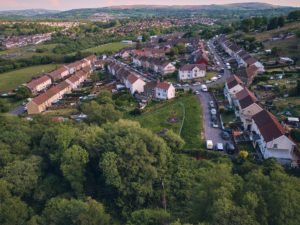 How Cilhaul looked 1960's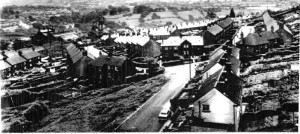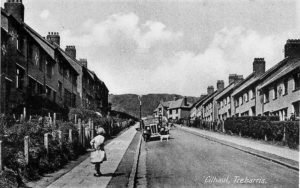 1972 coal delivery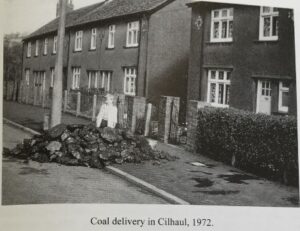 Twynygarreg
Early days of the new link to Cilhaul from Tynygarreg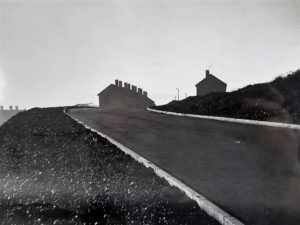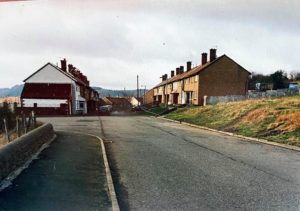 The Quarry Twynygarreg 1990's  by Lee Dare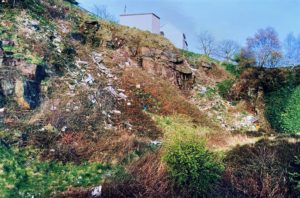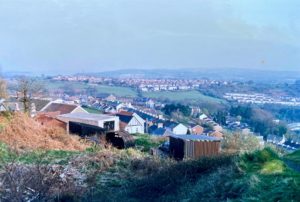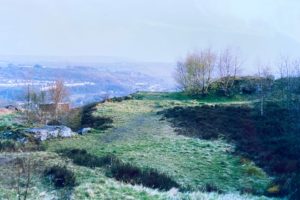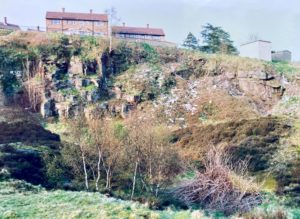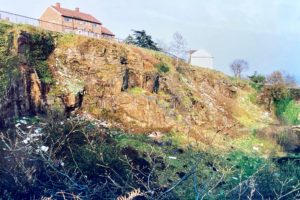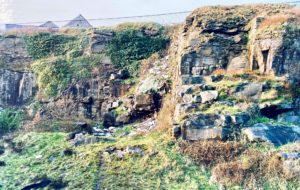 Gardens of Pritchard and Evan Street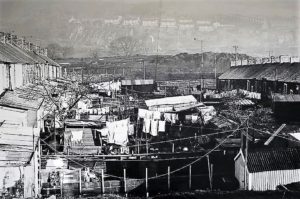 Anyone who has walked between Cilhaul and Webster street along the top path will recognise this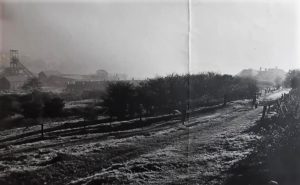 Webster Street 1980's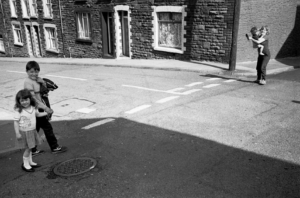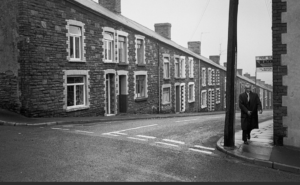 Fell Street 1991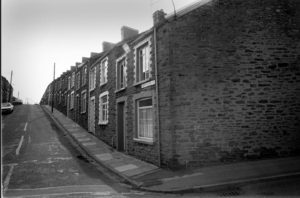 Penn street 1989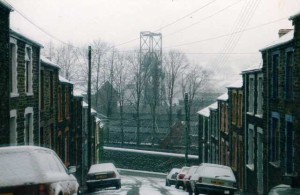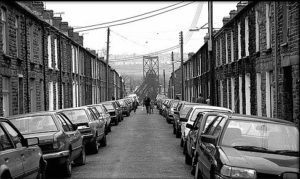 Treharris views from afar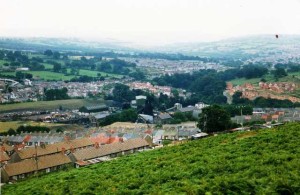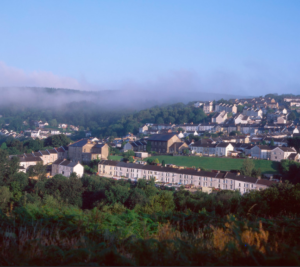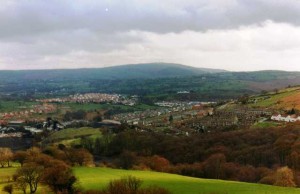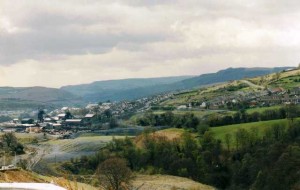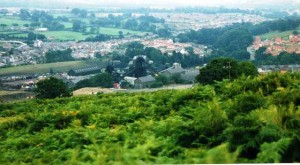 A Treharris view from Quakers Yard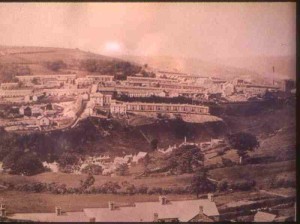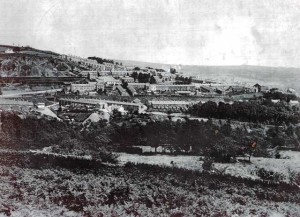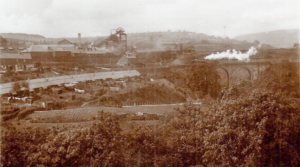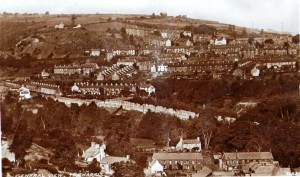 The Taff runs past Treharris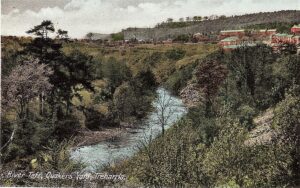 Looking across to old Treharris from Ty Clywd Park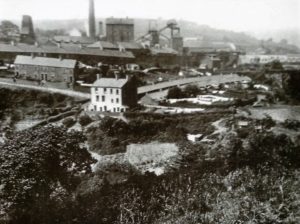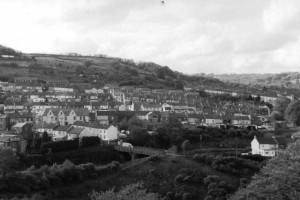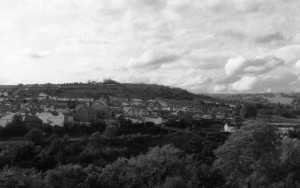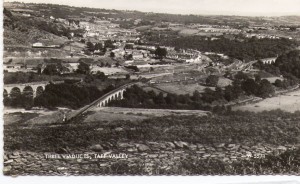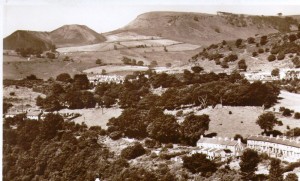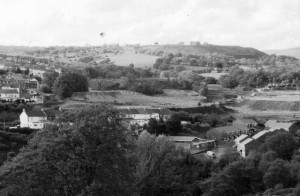 photos below of the view of Treharris from Pricilla Terrace Trelewis in 1990 (June Morgan)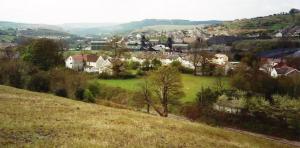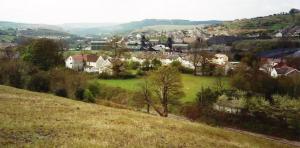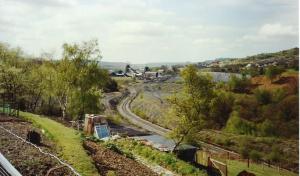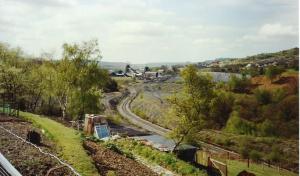 Field street alley view of Treharris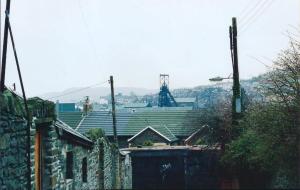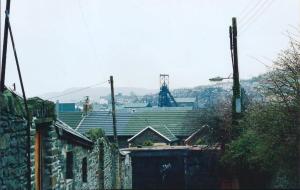 Treharris from the Pandy above Mill Road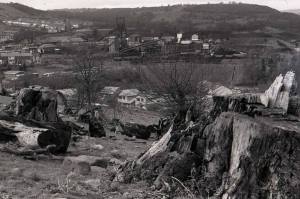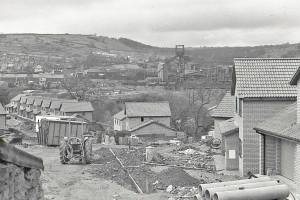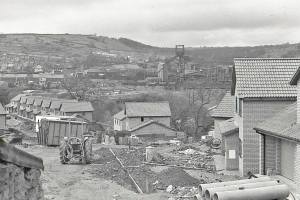 an excellent photograph taken from the Pandy fields in Trelewis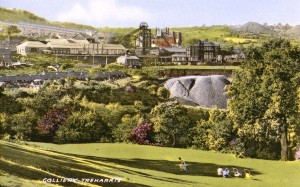 St Mathias church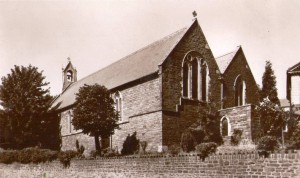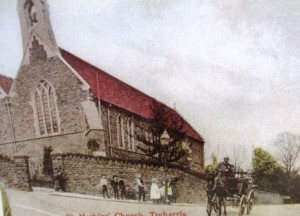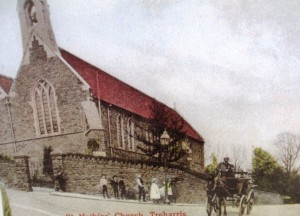 The square and shops in the town now and then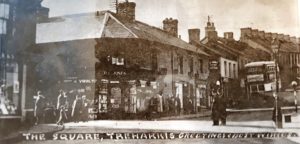 Square Cafe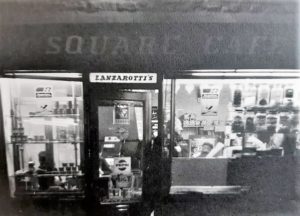 Gino and Frank Lanzarotti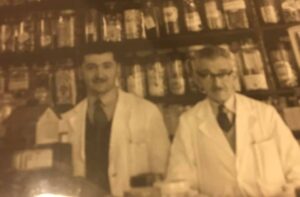 Gino and Meda Lanzarotti in Fox St cafe.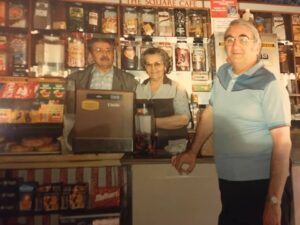 Sweet shop Pritchard Street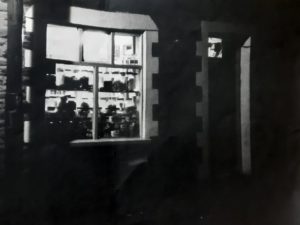 Phil's newsagent and Audreys shoe shop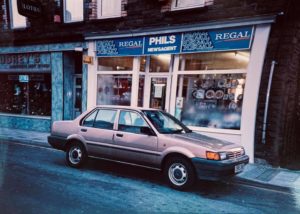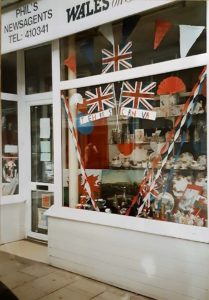 Below we can see inside Phils Newsagents shop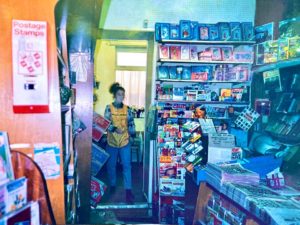 Pearce Cleaners 1975 thanks to John Pearce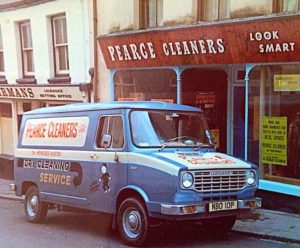 Mostly older businesses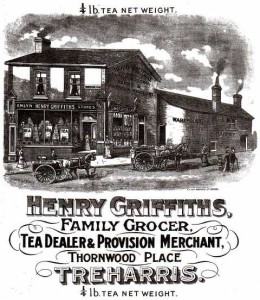 FP Warren Perrott Street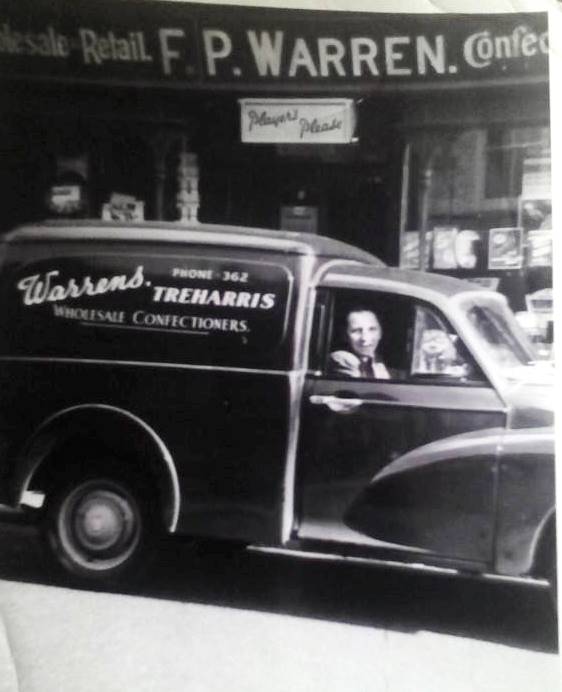 Perrott Street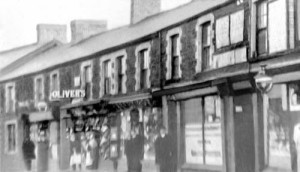 Unknown but Treharris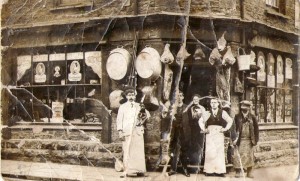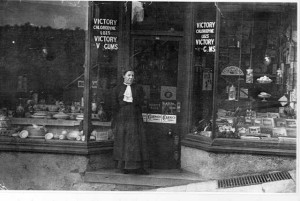 Passey butchers Perrott Street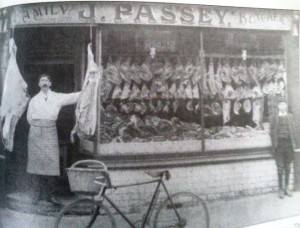 Fox Street and Middle Treharris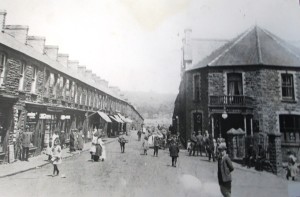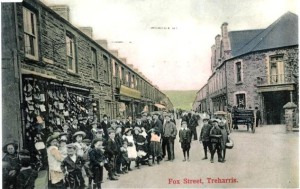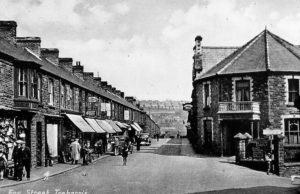 Fox street approaching from old Colliery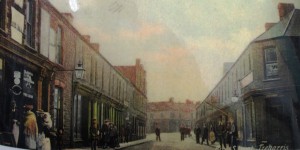 A couple from Lee Dare just after the colliery closed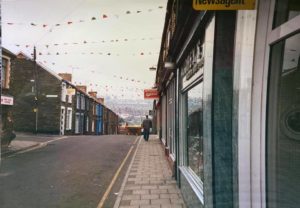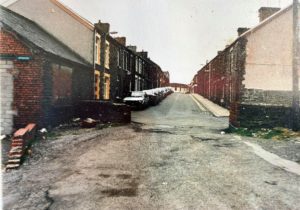 Quiet Pit entrance 1984 strike year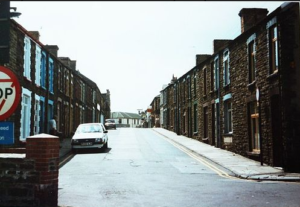 the Navi 1998 below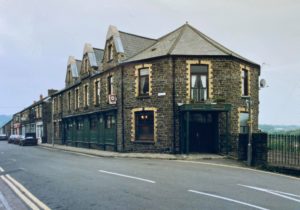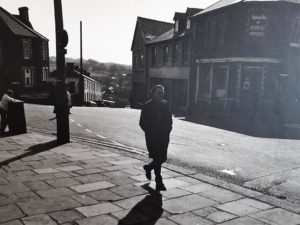 Fox Street 1990's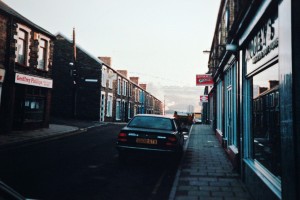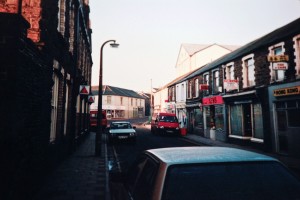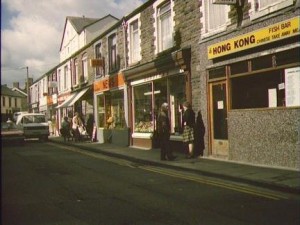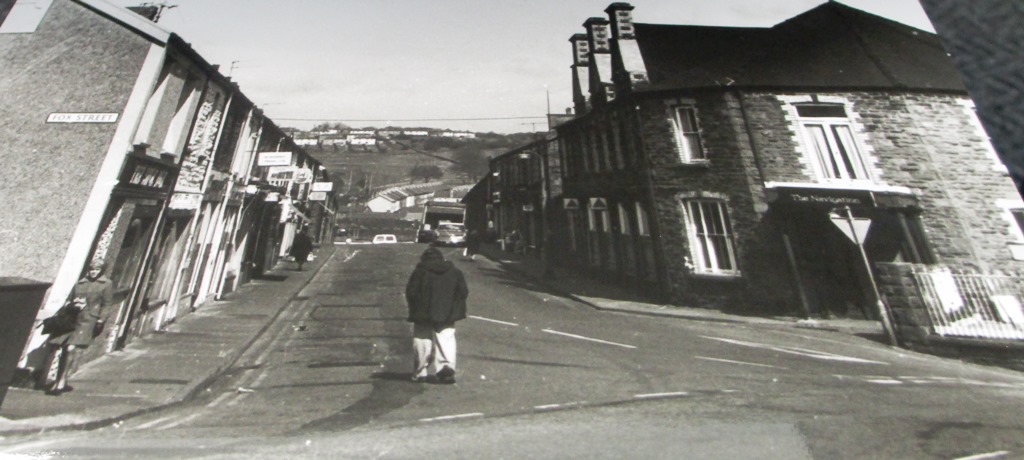 The Navi with three doors on Fox Street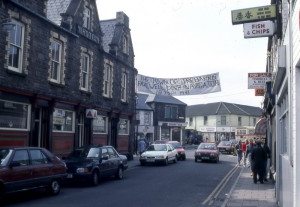 Barclay bank photos from their website of the branch attached to the Palace Cinema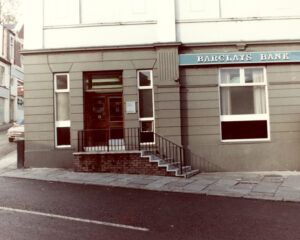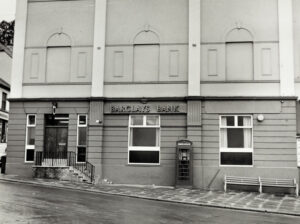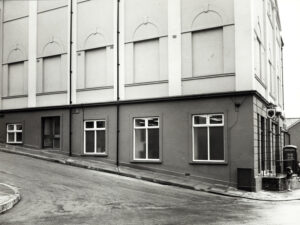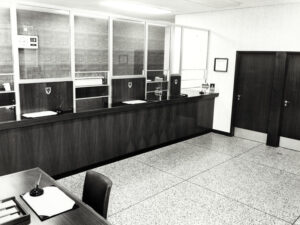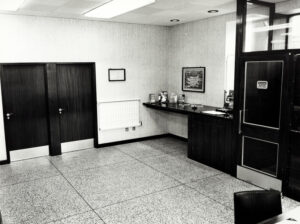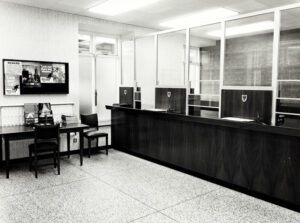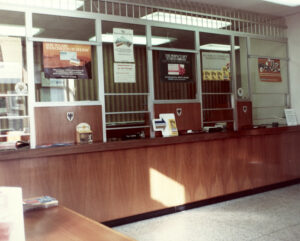 The Treharris Chemist Fox street and Perrott Street at different times

Unusually no signage above doors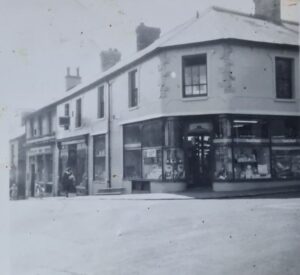 Vernon Price one of the pharmacist's worked there 1945 until 1981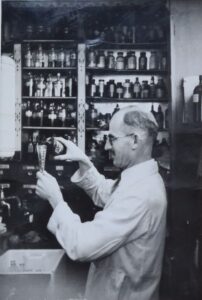 Two from 2021 refurbishments reveals old signage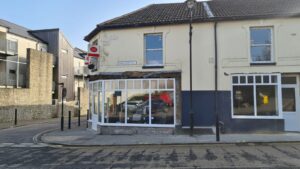 Clearly see Gwynns opticians once part of Chemist building 2021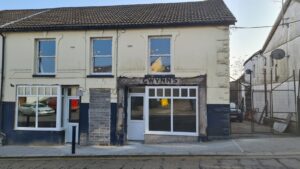 top of snowy Perrott st. 2010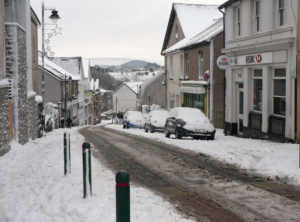 The Old Brewery on Mary Street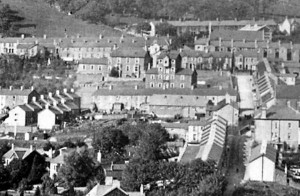 View from the Athletic pitch up towards the Commercial street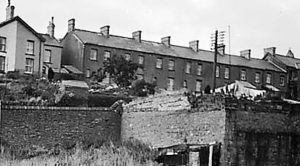 The Park houses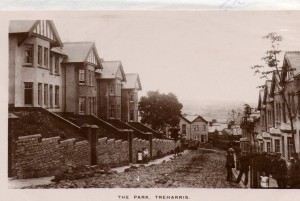 Another gem from Adrian Evans and one that I have not seen anywhere else…its a photograph taken near Black brook looking down Park lane, note the railway line behind the Danygraig club long before the extension was  built to the back of the club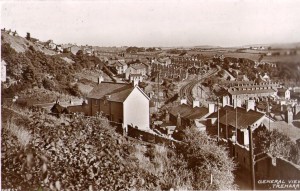 Edwards street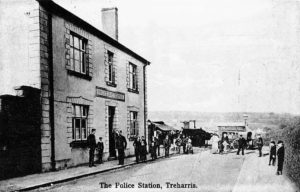 Thomas Street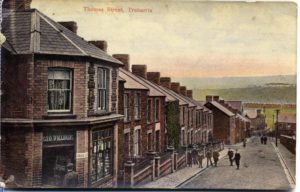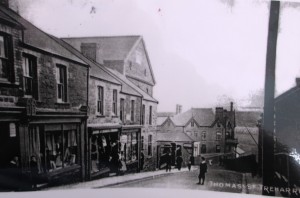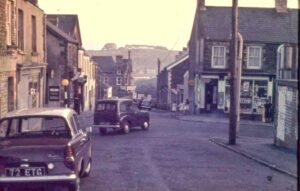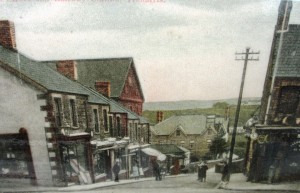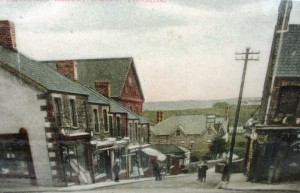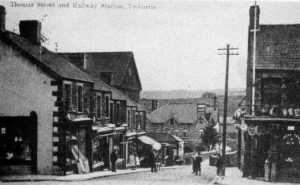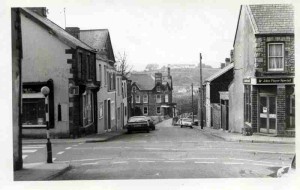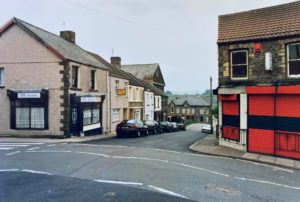 Bottom of Thomas Street Royal Bridge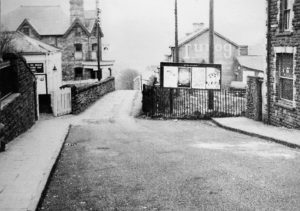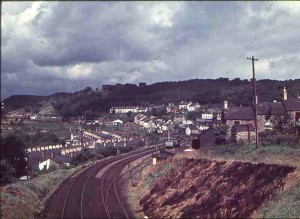 Before and after view from Royal hotel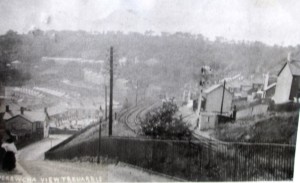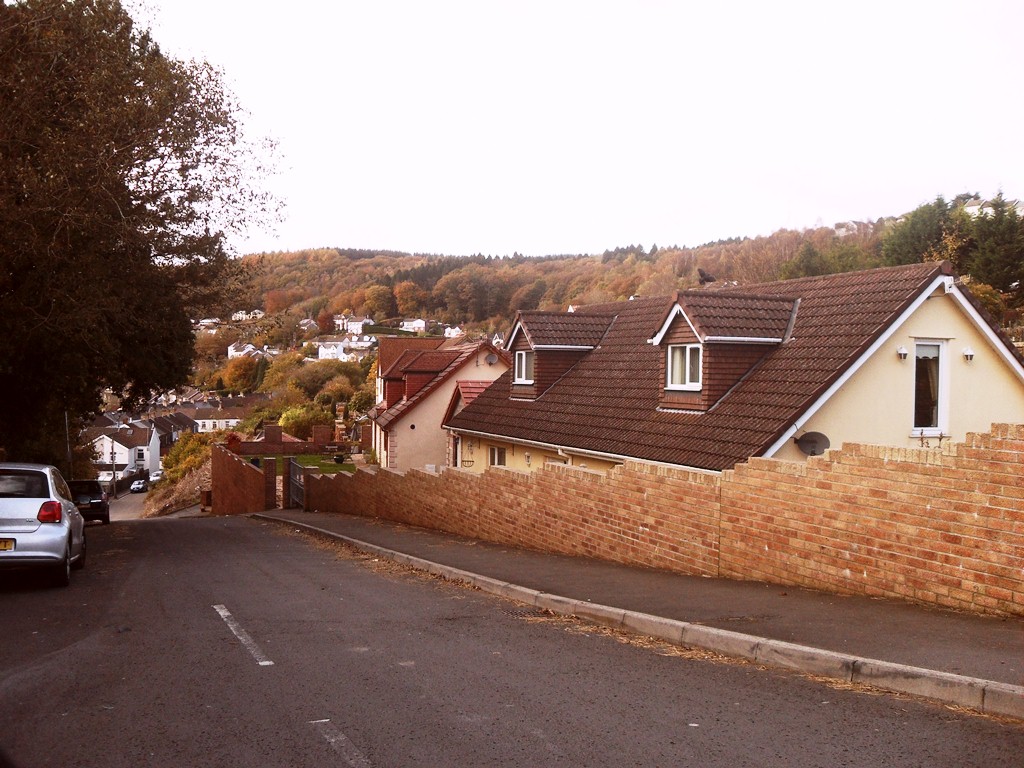 Tracks gone view from bridge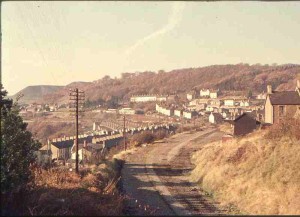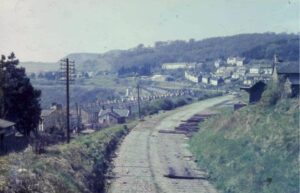 Burst pipes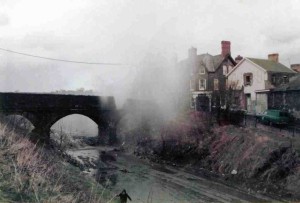 Changes happening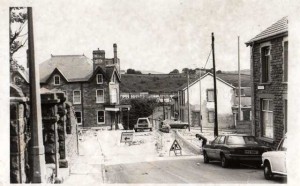 Old bridge removed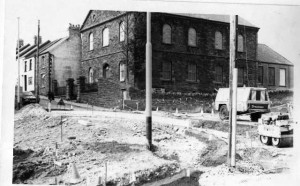 Filling in the tunnel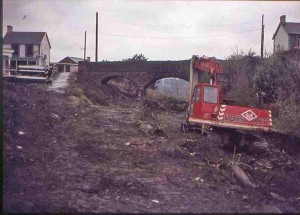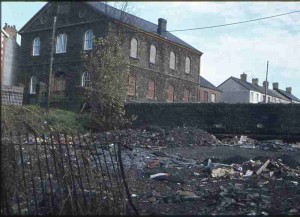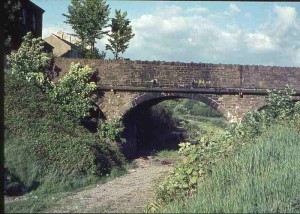 View other side of Royal bridge (station)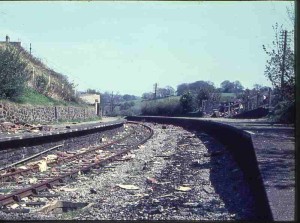 Clearing the station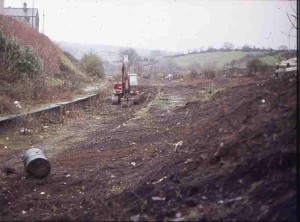 Thornwood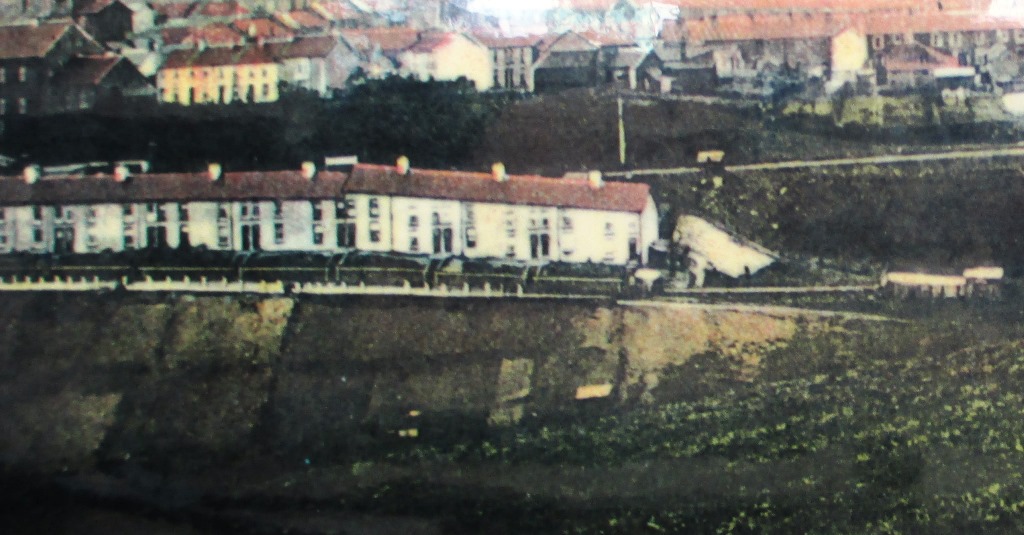 Perrot st . Forward Movement chapel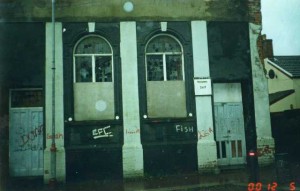 Alda's cafe 1985, Andrew and his dad replacing a window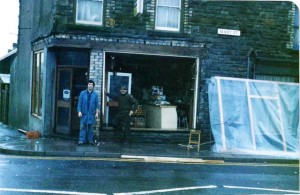 Perrott Street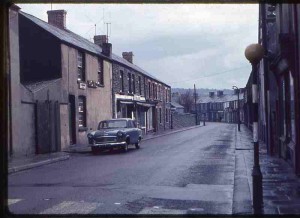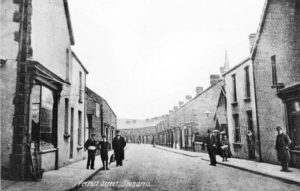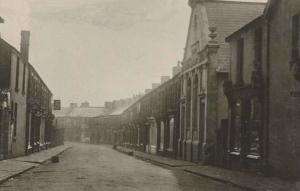 Site of the old brewery opposite Alda's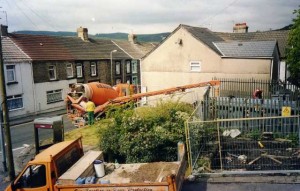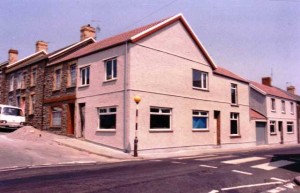 Scargill visits in the 1980's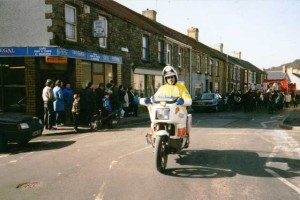 Some bus  photographs of Treharris thanks to Jason Feeley who purchased them  He asked if credits go to original photographer.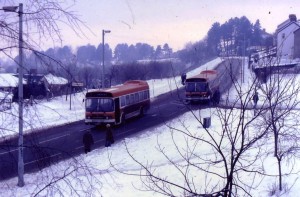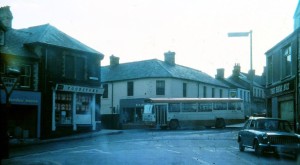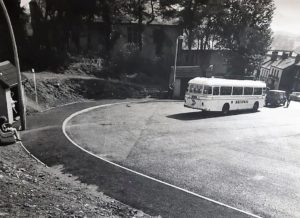 A peter Owen photograph of the Bryncelyn double Decker approaching the junction opposite Gresham Place, Treharris. (note no bungalows in the background)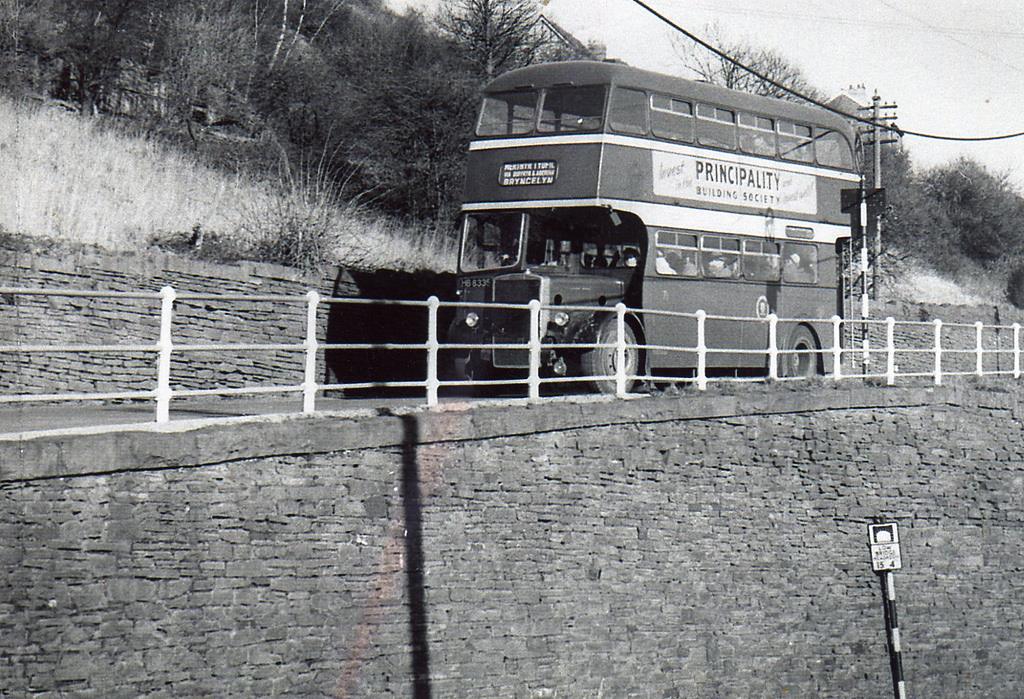 Here we see the first ever Merthyr Tydfil borough bus…number one Treharris to Merthyr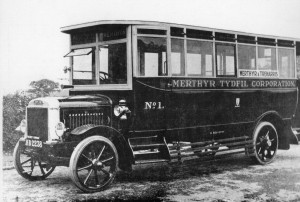 Snowy Treharris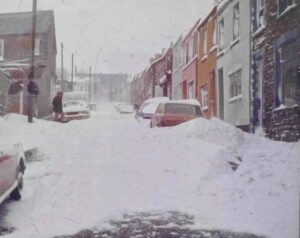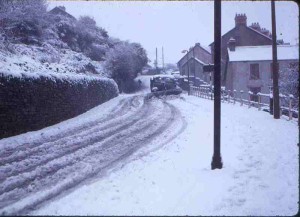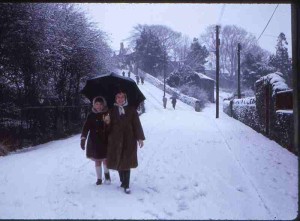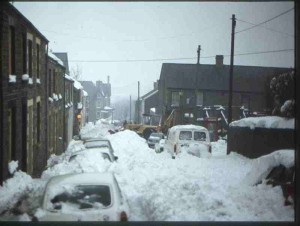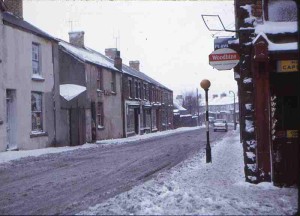 Glan y Nant house now demolished approx 1960 a photograph courtesy of Malcolm Garbett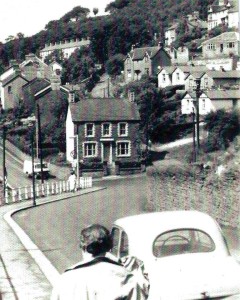 Junction into Treharris removing railway with photos or the area sooner and later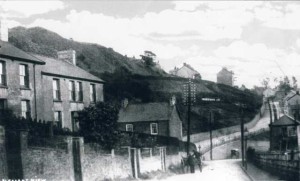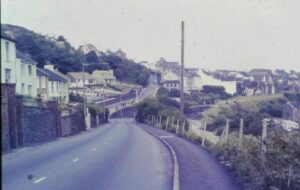 Gresham side of bridge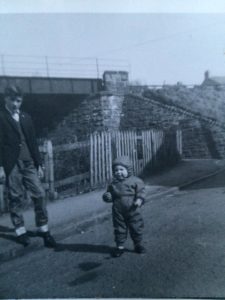 Demolish the old railway bridge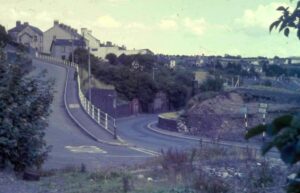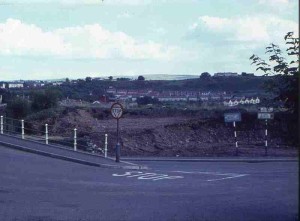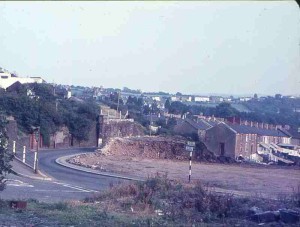 Below in 2013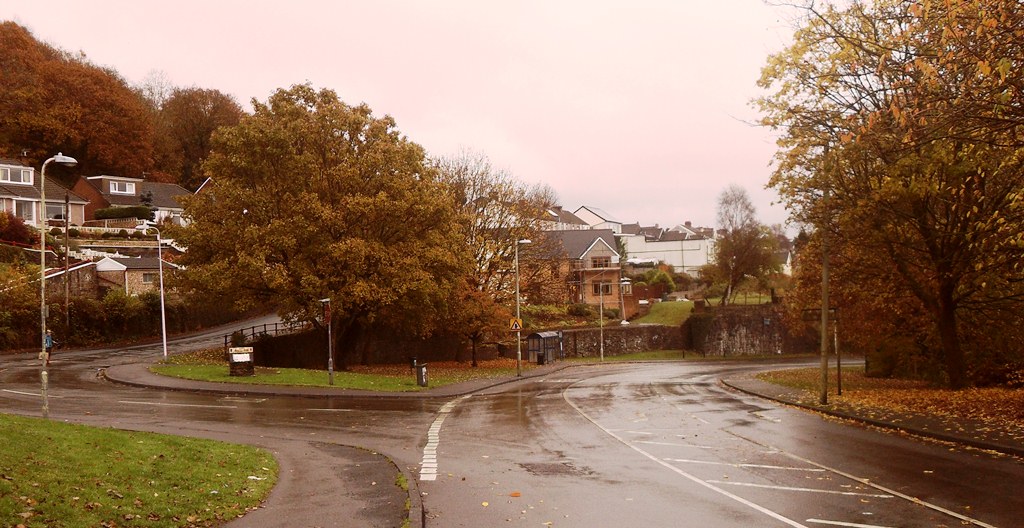 Pantanas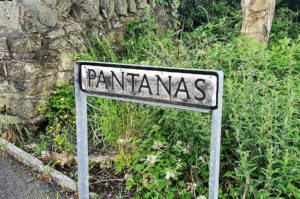 There were originally three buildings in the area that is now Pantanas Estate.
Pantanas House, Brynheulog House and the Coach House
British legion club featured in the photo are Maldwyn Lewis, Brian Collins George Farmer, Alan Jenkins and Mike Meaney. photo courtesy of Bethan Jenkins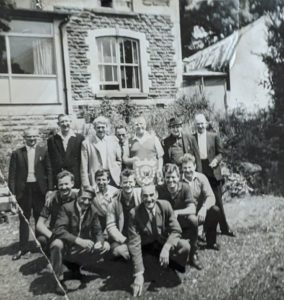 The following information came from Karen Francis "The British legion club was located in Pantanas house. large single story extensions were built which housed the function suite/concert hall.
After the Legion closed IN 1968, Pantanas house and the function suite/concert hall were demolished and the 16 houses of Pantanas Estate were built.
Brynheulog House was converted to a private care home.
A large detached care home was built in the grounds of Brynheulog House, this is now known as Pantanas Care Centre.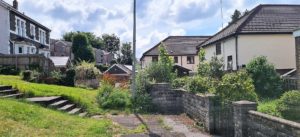 Brynheulog House and the Coach House are now private residential dwellings"
Paul Jenkins lived there when his father was the steward he wrote "the origanal legion was an house and they built an hall on the side the they built another hall on the other side..upstairs in the legion was very big bedrooms kitchen store rooms.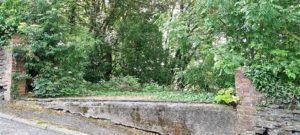 lf you walk down from the royal down to windsor place you will see a concrete plinth that was a betting shop..and next to that there is an opening there used to be a gate there thats the way we entered down to the back of the club."
St Pauls' Catholic Church Pantanas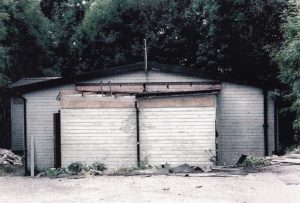 Karen also found this information "On September 13th 1962 The British Legion sold a portion of its Grounds at Pantanas house, Treharris to the Catholic Church for the princely sum of £250.00
St Paul's Roman Catholic Church was built on this parcel of land.
The Church was not a very grand building, it was a large timber building, it looked like a prefab or a large garden shed.
The Church finally closed in the late 90's/ Early 2000's (I am not sure of the actual date.The Church was sold in 2002."
It was demolished and two houses were built on the site
The two photographs were taken during its demolition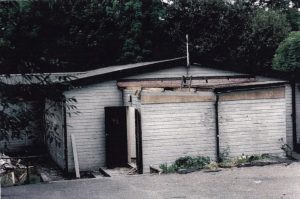 The area where the church once stood two modern new homes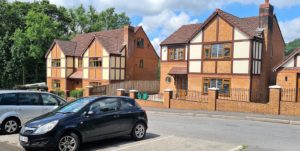 A ship called Treharris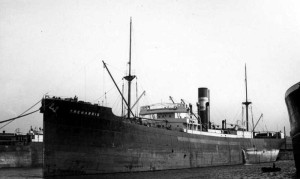 This photograph I bought from a collector on e bay…I had this information sent to me by Bill Phillips.all the way from Australia and it is much appreciated.
I got in touch with a friend in Adelaide, and enquired about the SS TREHARRIS He has sent me this information. I hope this will be helpful. All the best  Bill.
Built by Richardson Duck & Co. Stockton 1923.
Ex Radnor
1927 Purchased from Cardigan shipping company.[J.Jenkins Sons& Co[ Renamed TREHARRIS.]
1933 Sold to A.Lauro. 1-7-37 wrecked at Castle Point St. Just.
Somehow this fits in with MOREL Ltd Cardiff who operated  1876-1956.
She had a black funnel with a broad white band. In the middle of this band was a red circle and red bands above and below the red circle.
The photo would fit in between 1927 and 1933.
Treharris Square Housing development
Work took place between January 2008 and August 2009, 18 months after it began, work was finally  completed in the re building of an area that once held a grocers, a hairdressers, the Storeys electrical goods store and finally the Rhaber's corner shop.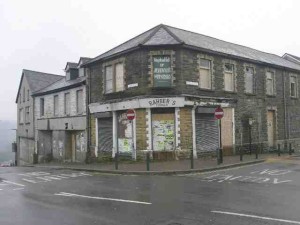 2006 view of site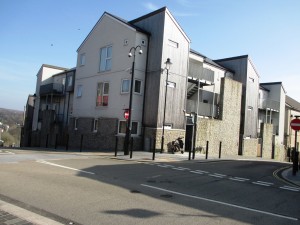 2014 view of site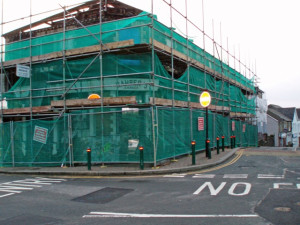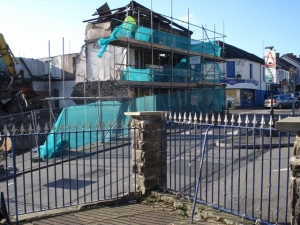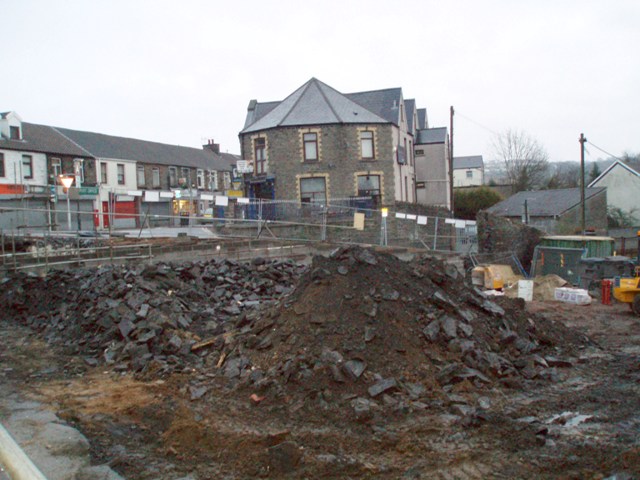 Knocking down the old buildings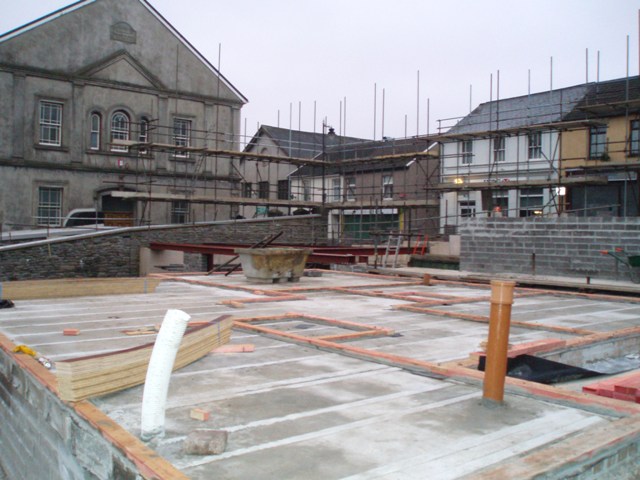 Rebuilding begins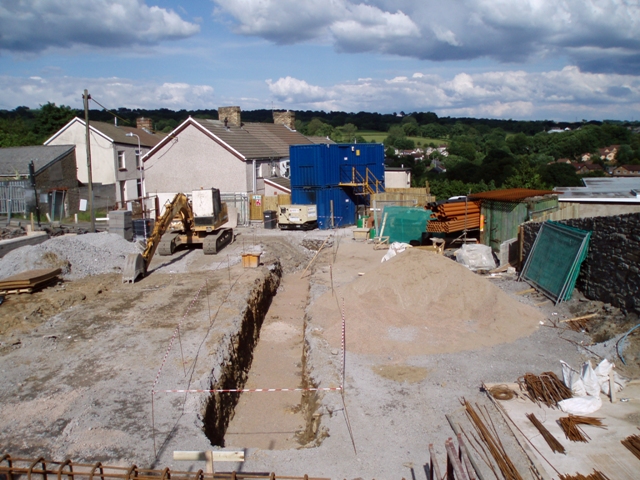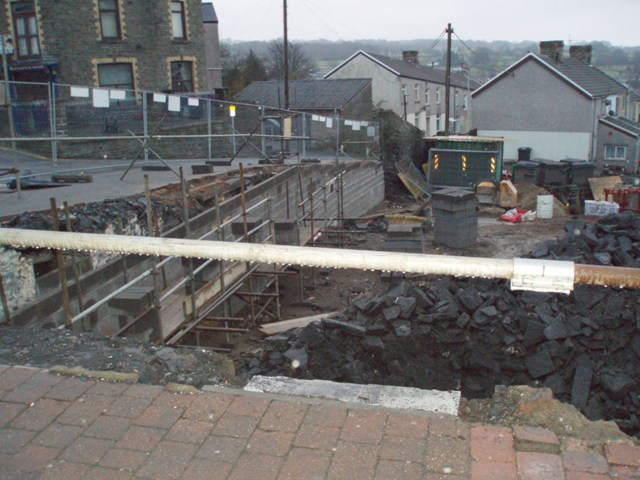 Almost complete 2009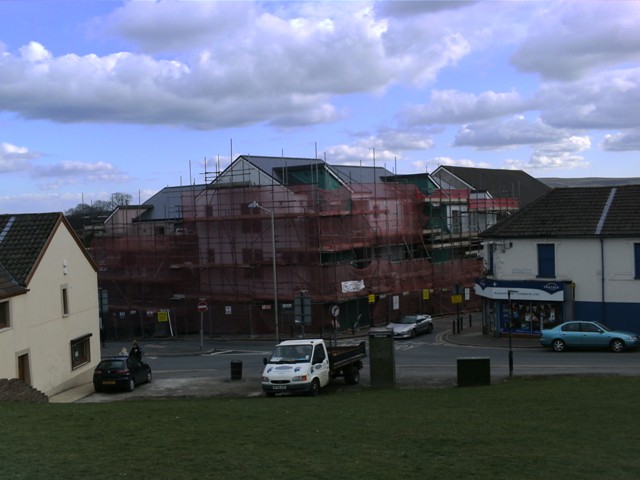 Finishing touches September 2009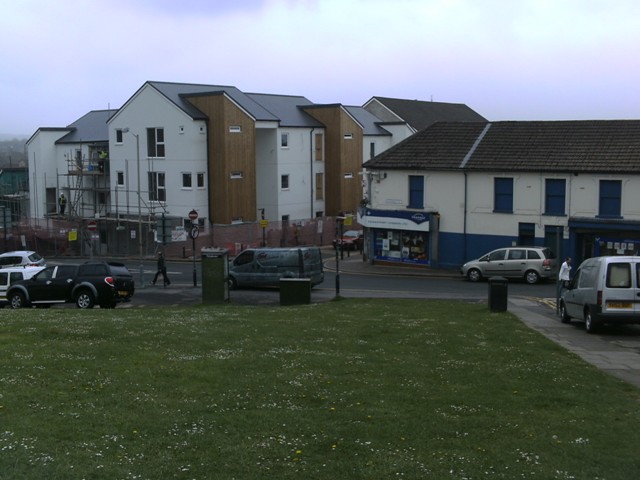 The next set of pictures show the area around the Colliery 
Train over Treharris Viaduct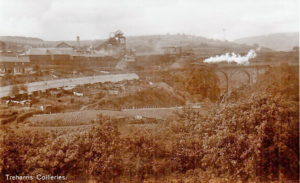 First few from Lee Dare shortly after the colliery was cleared 1992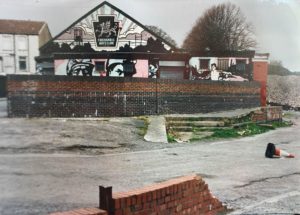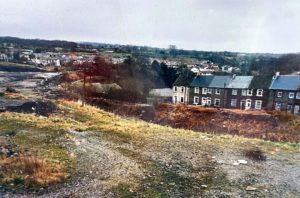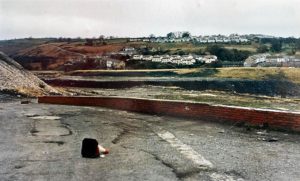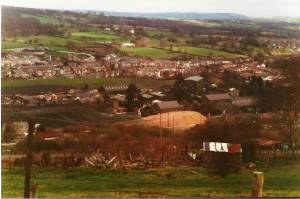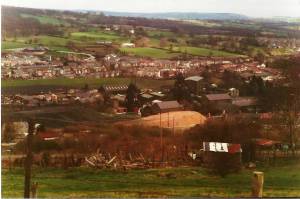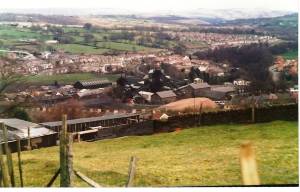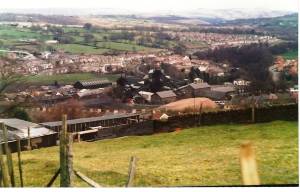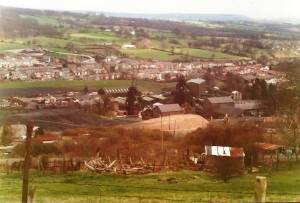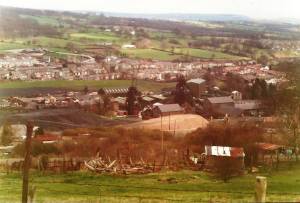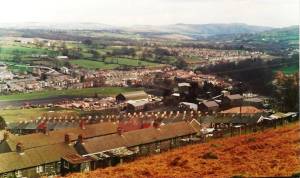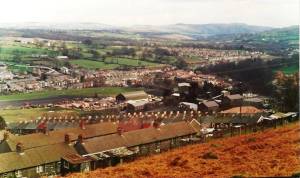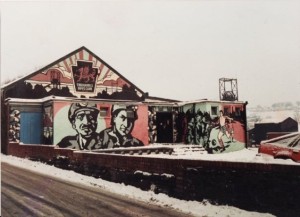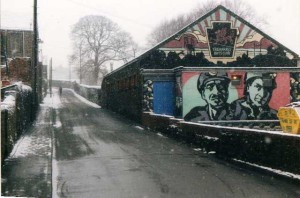 Boys club 1989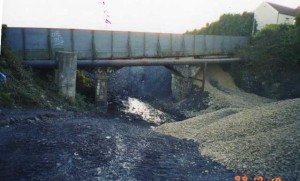 Bridge at the end of Railway street 1999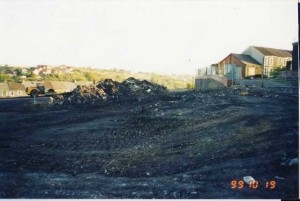 Site of the new  Treharris surgery 1999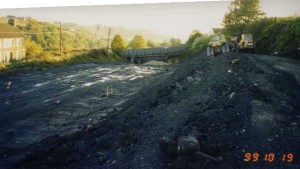 Site of new car park behind Library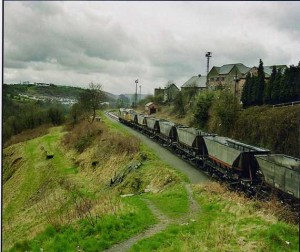 Once opposite Railway Terrace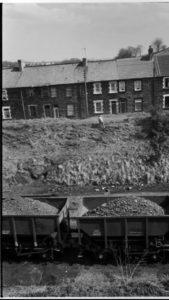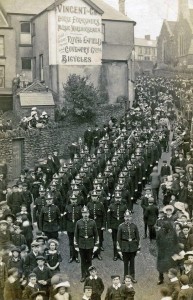 Police march below Treharris church 
Treharris Park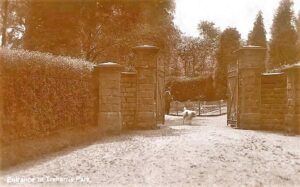 Our Jewel in the crown, hidden away up in the woods. a peaceful place away from the heavy industry. It must have seemed like a sanctuary for the people back in the days of the mines. It was opened in 1912
It was the home of Treharris Bowls club but now to they have left and on the sloping fields at the top of the park, many a rugby or soccer match has taken place over the years.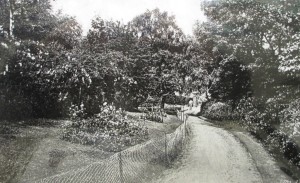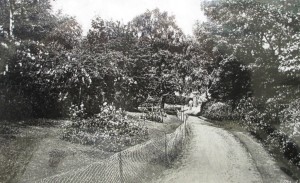 Entrance to Park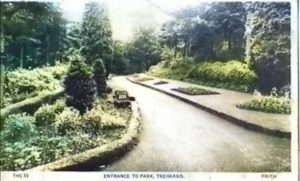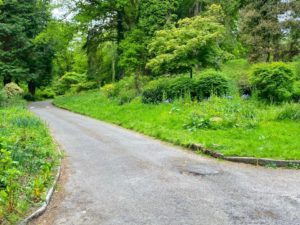 The park as you enter bottom gate (lee Dare 2020)
Everyone will have their own memories of the Park, but mine are about the old World war guns that we used to play on up there and of course the swimming pool…great days.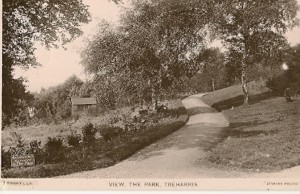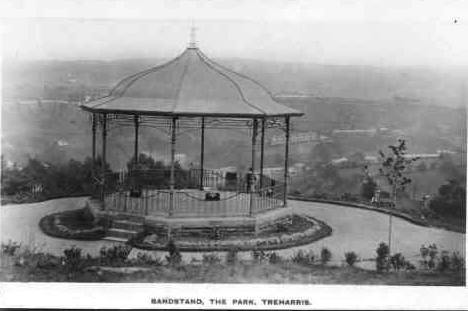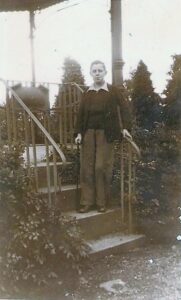 Above three early photographs of the Park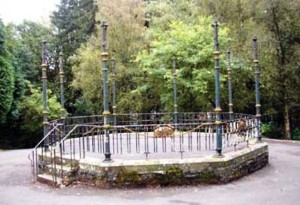 A sorry sight in 2008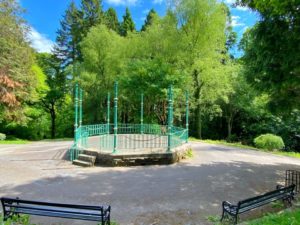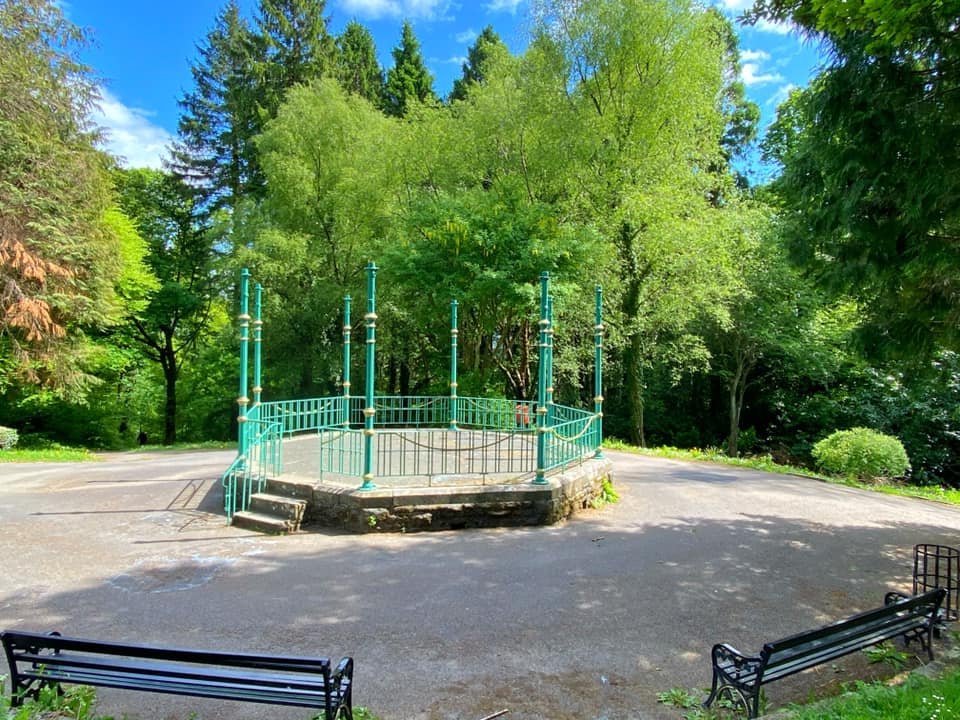 2020 are volunteers are improving the park(pic Lee Dare)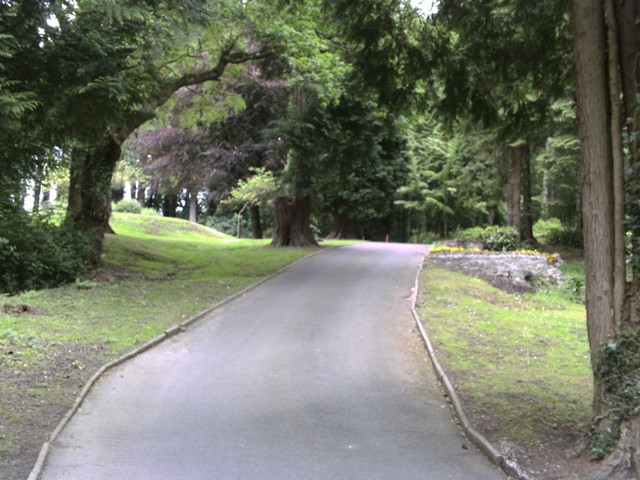 2009 at the Park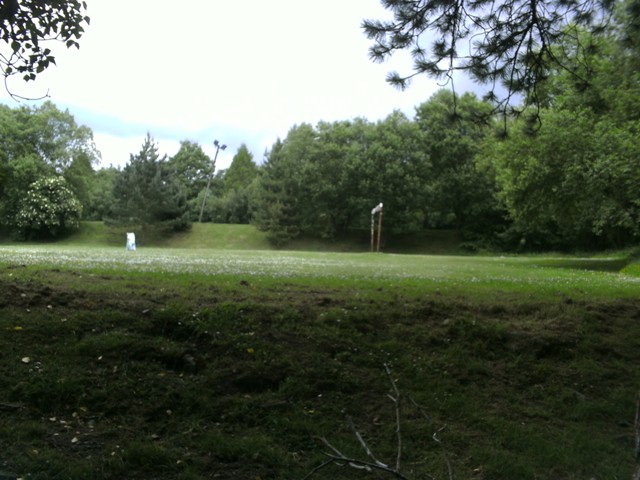 Football field rarely used now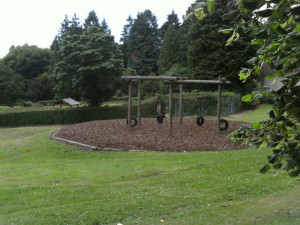 Children's play area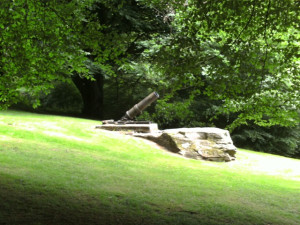 The Cannon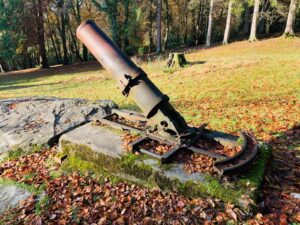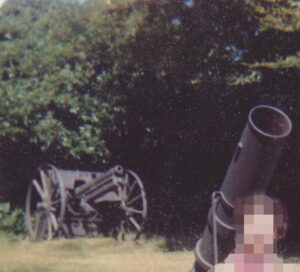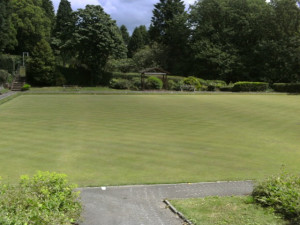 Bowling green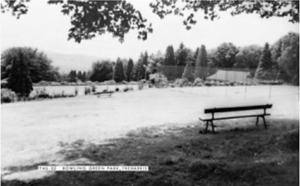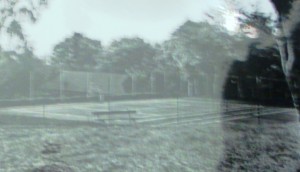 The tennis courts
Below we see some older ones not clear but give us a great idea of how the park once was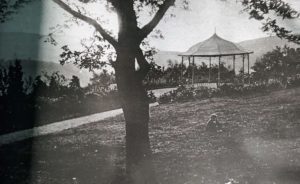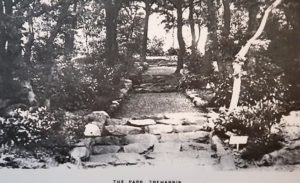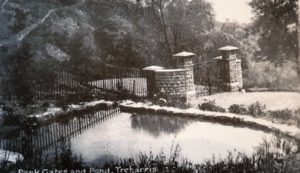 Fire in Fox Street
A collection of photographs off face book of the post office van fire of February 2008, they were taken by Paul Smithers or Mark Symonds and a couple are courtesy of Cyril Jones. Nobody was hurt but they could not get out of the post office until a window was removed.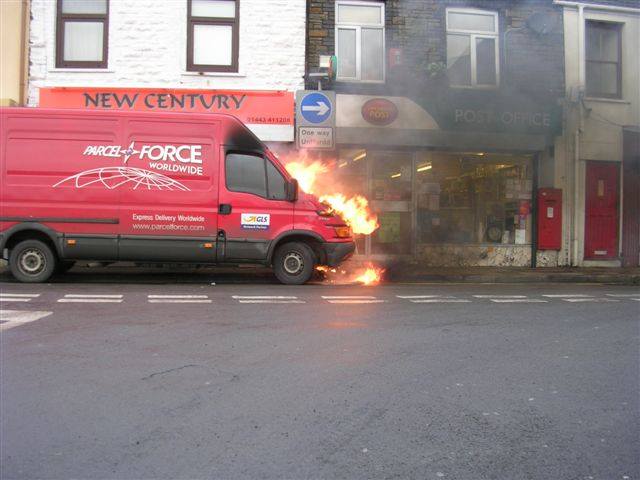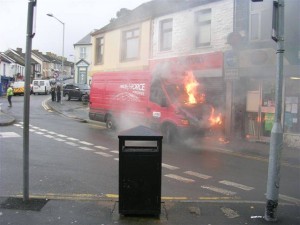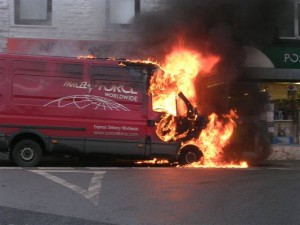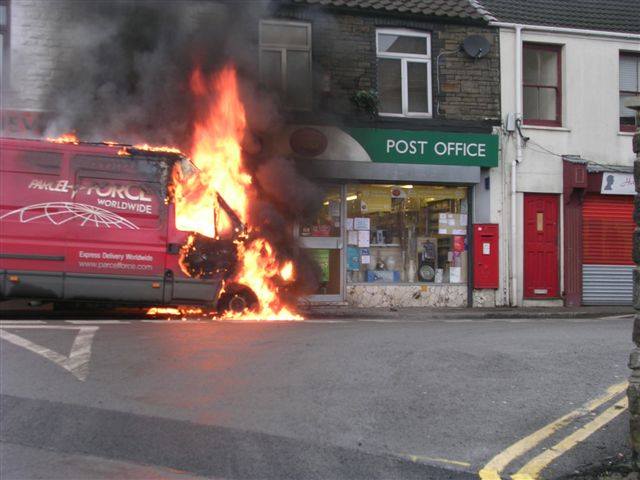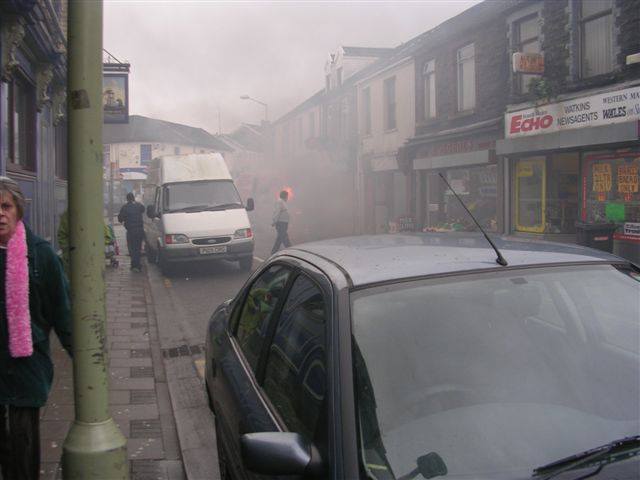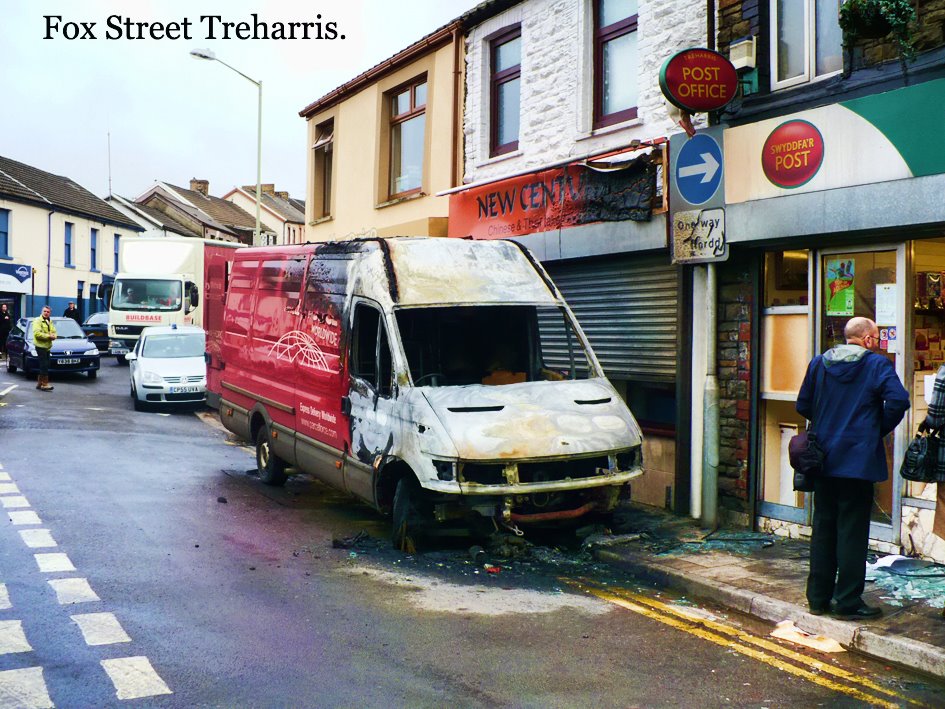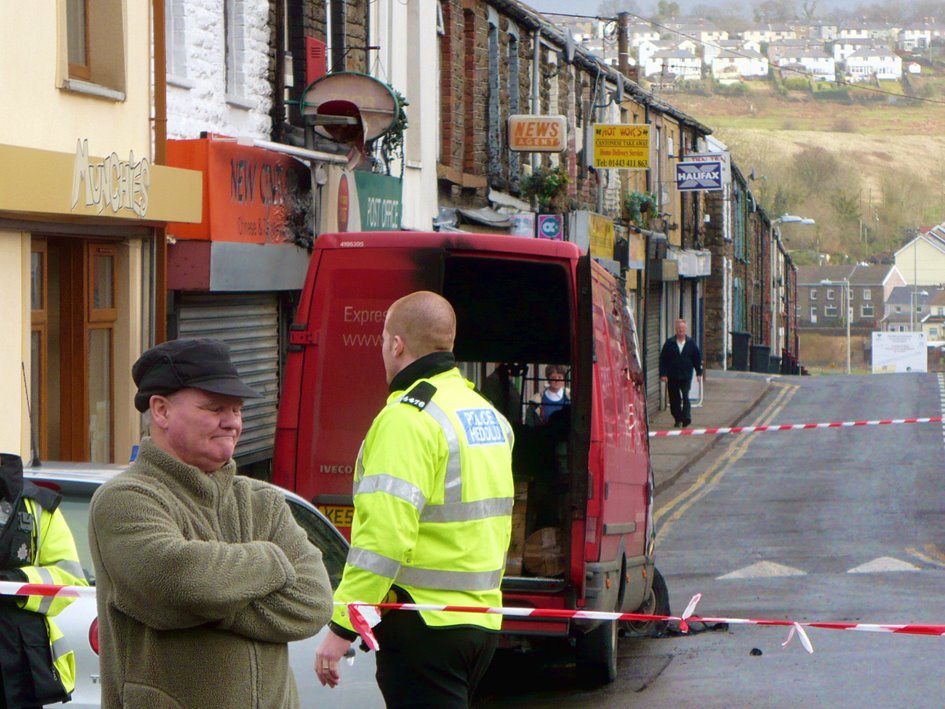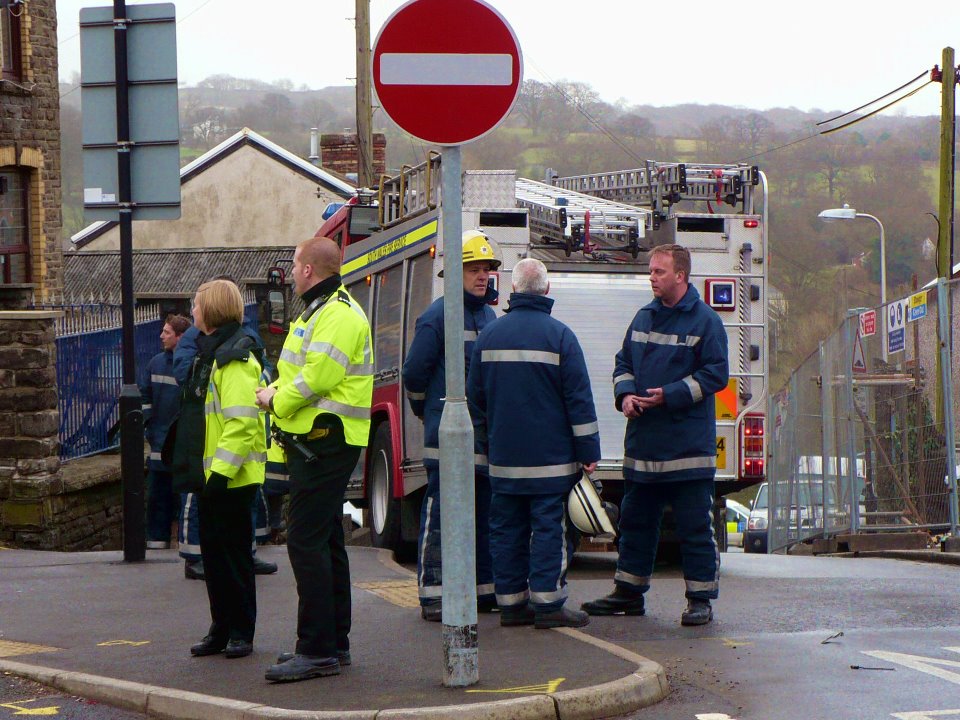 Treharris Hall…the Palace Demolition
The following photographs were taken by Thomas Williams of Bargoed Terrace, if you use any of these for face book or anywhere please credit Thomas with the photographs.
The Hall was demolished at the start of the Century either 2000 or 2001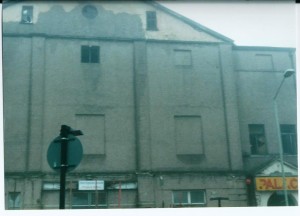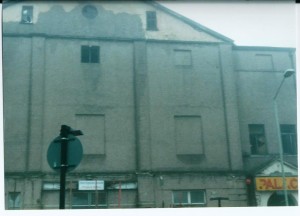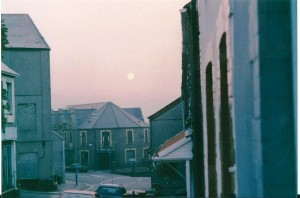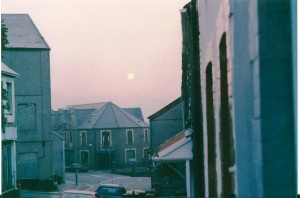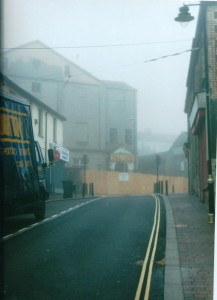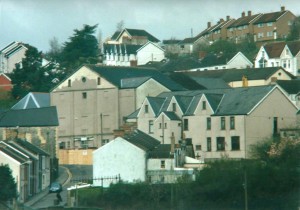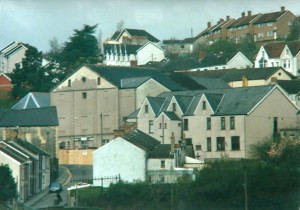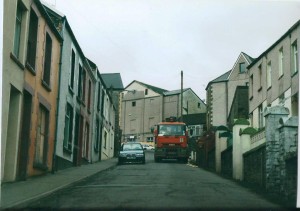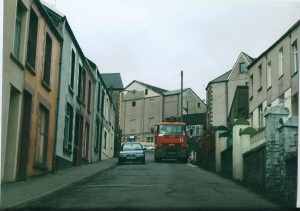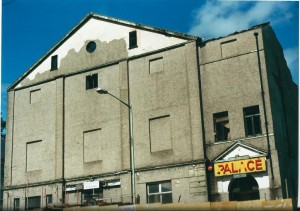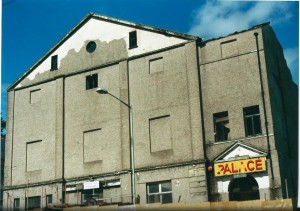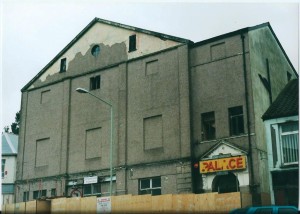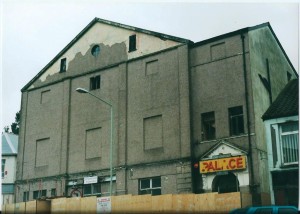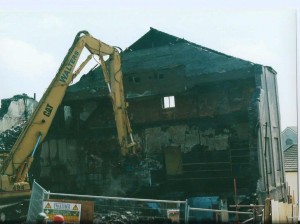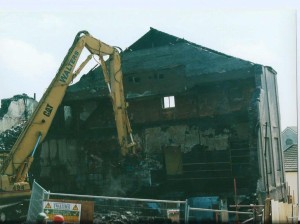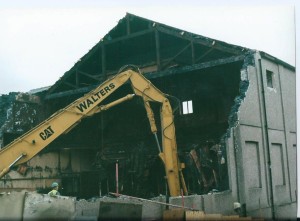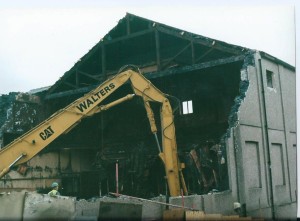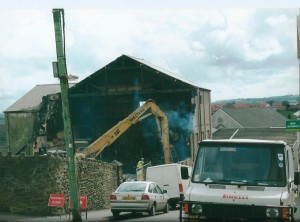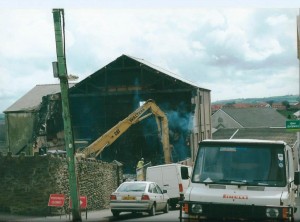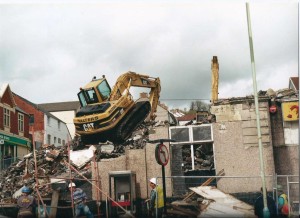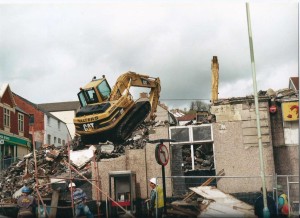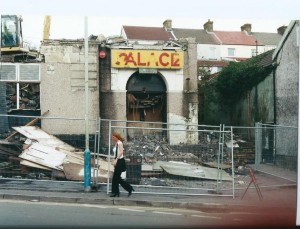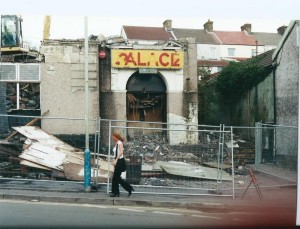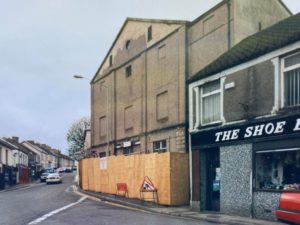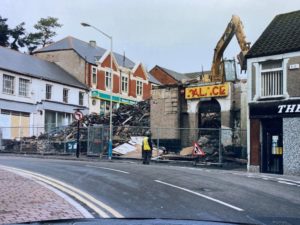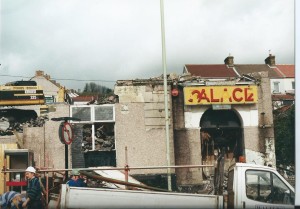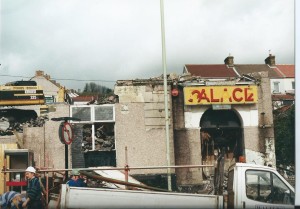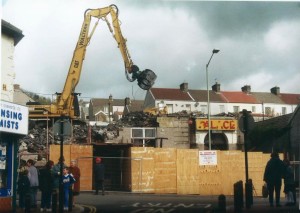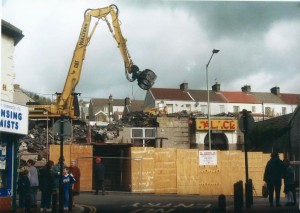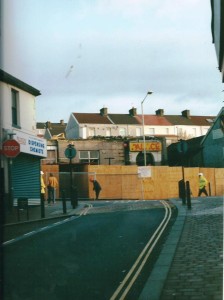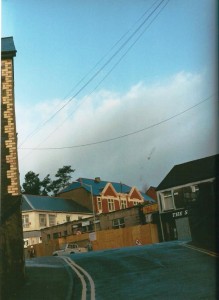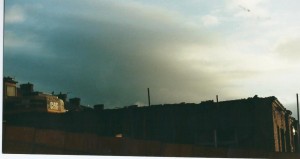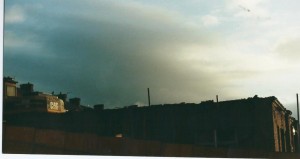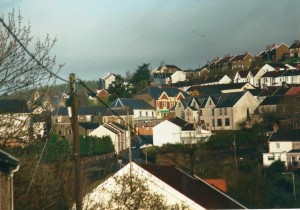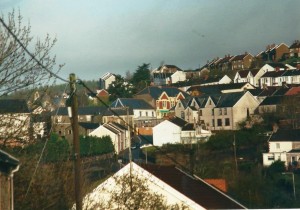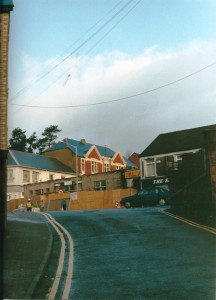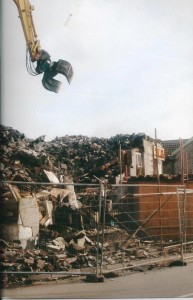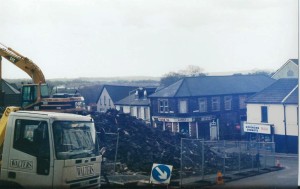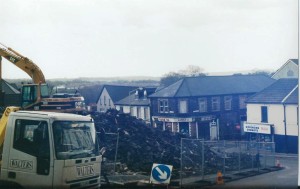 Treharris Hall redevelopment
The Hall was opened in 1893 at a cost of £3,300, please go to Treharris places of interest on this site for more information.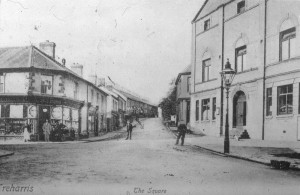 The Hall in the early days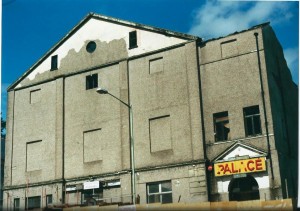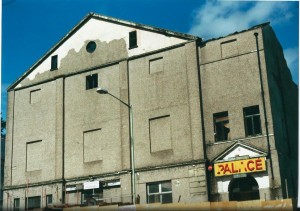 Day before demolition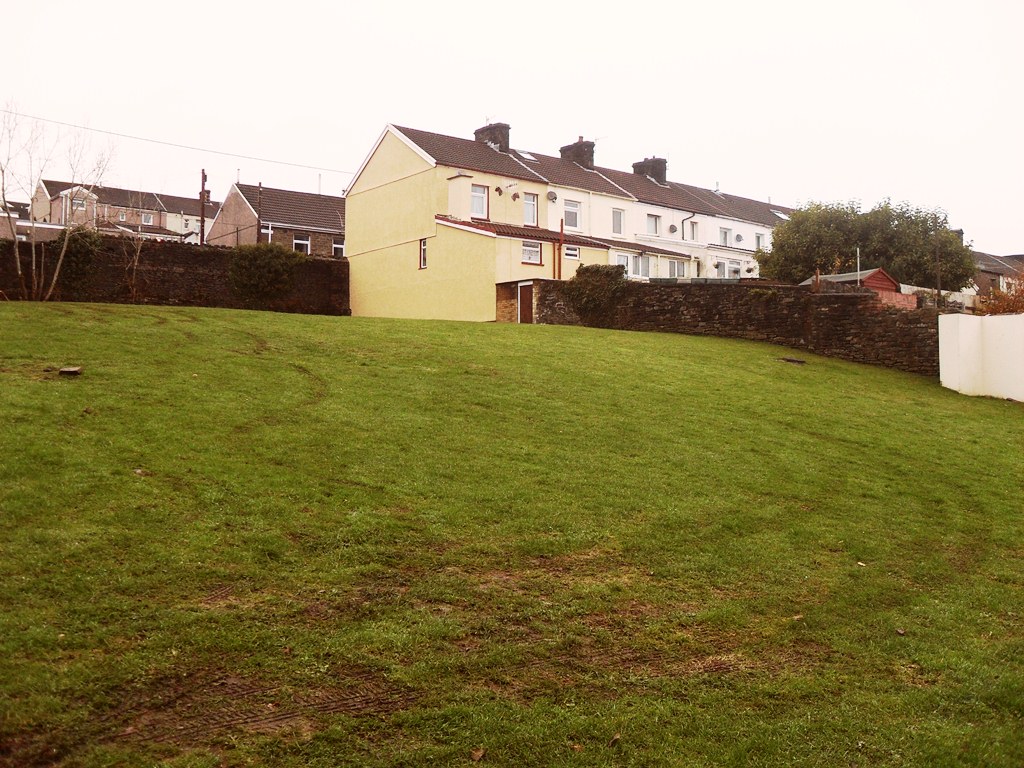 The site in 2009 a green space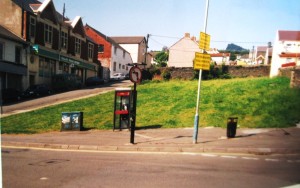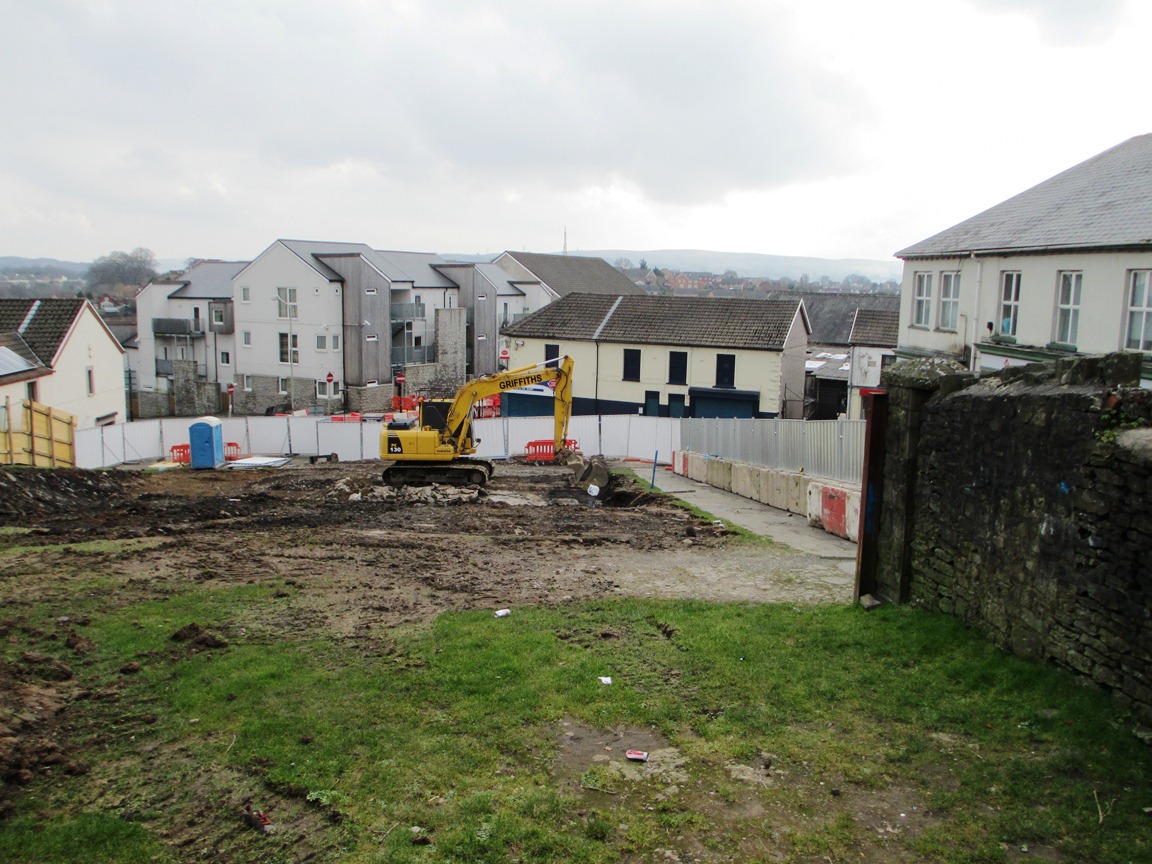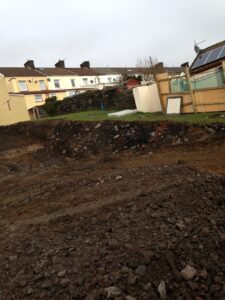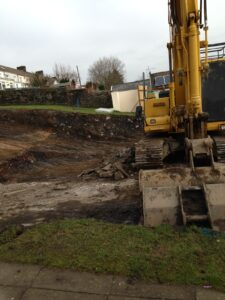 Work Beginning 2013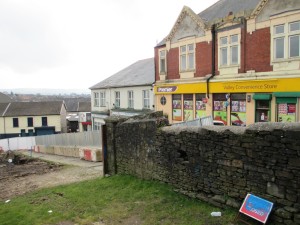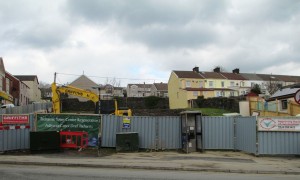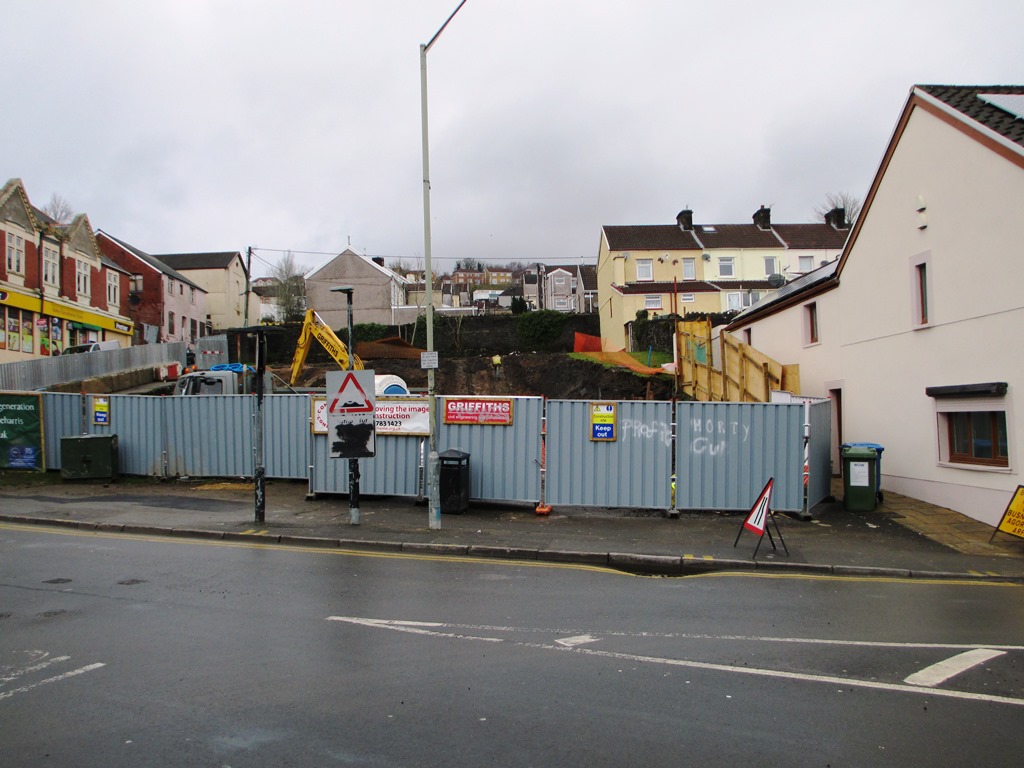 Site sealed off from the public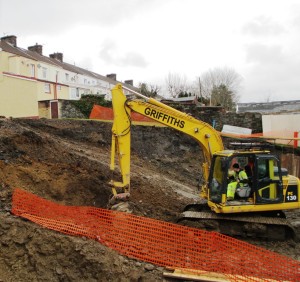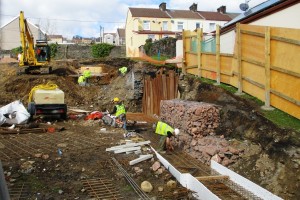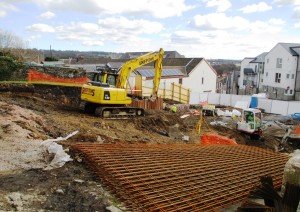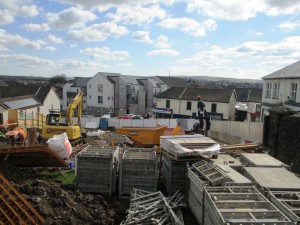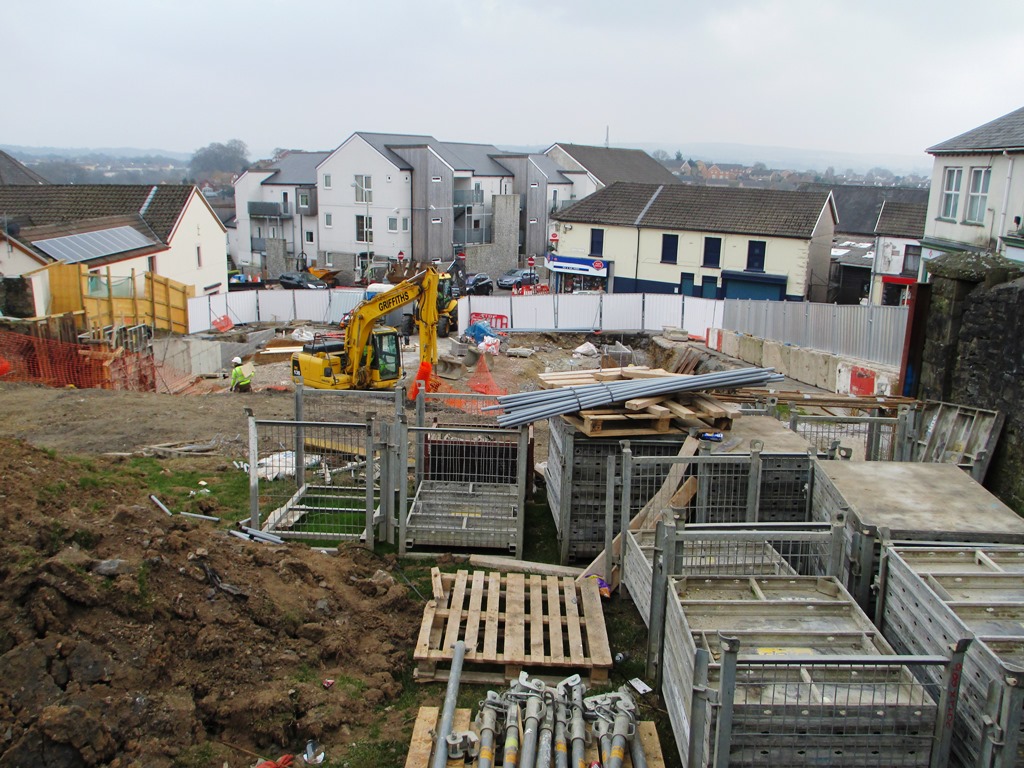 Below we see the finished work on the old Palace site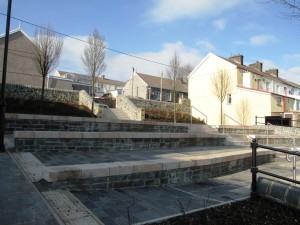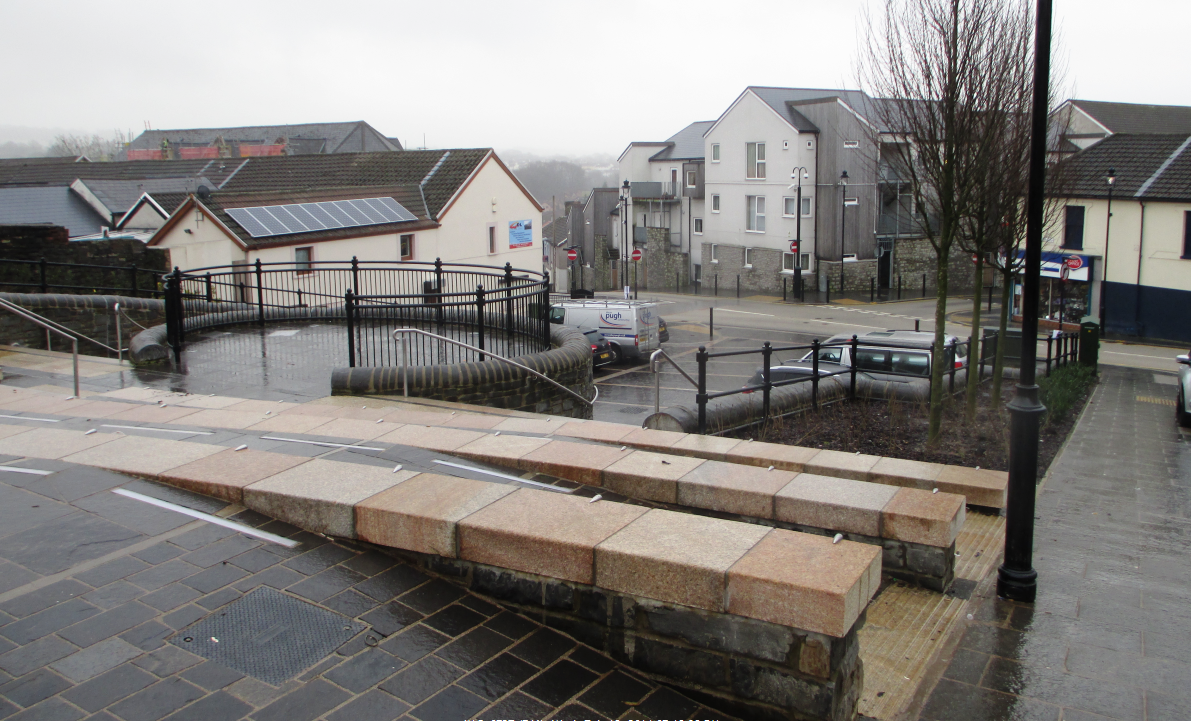 Top of the area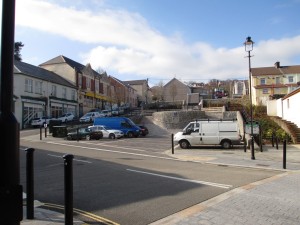 View from Cardiff Road/Fox Street Junction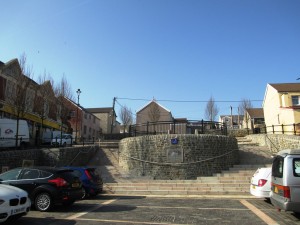 Treharris Photos 2000-present day
The following photographs were taken during March 2010 by Roger Vowles. They are especially for this site to show visitors what the town looks like thesedays. We hope they will be of interest to people who no longer live in the area.Sadly Roger is no longer with us but I will always remember the lovely day out we had taking these photographs.

Treharris from Trelewis, this is a merged photograph from three separate photos…the red houses are built on the site of the former Webster street school.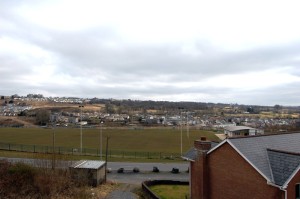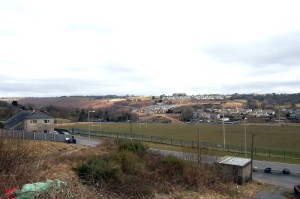 Treharris Rugby ground on the Forest road, Chapel long gone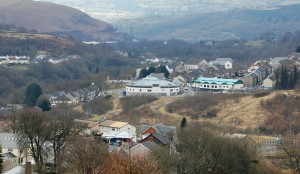 A fantastic view of the new health centre next to Treharris boys club, just above my old street, Railway terrace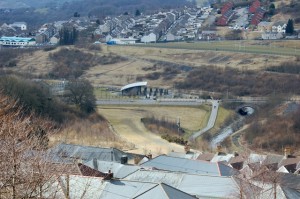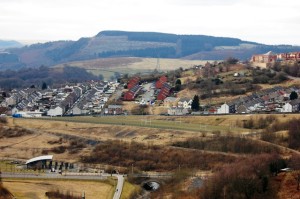 The new park and Treharris in the background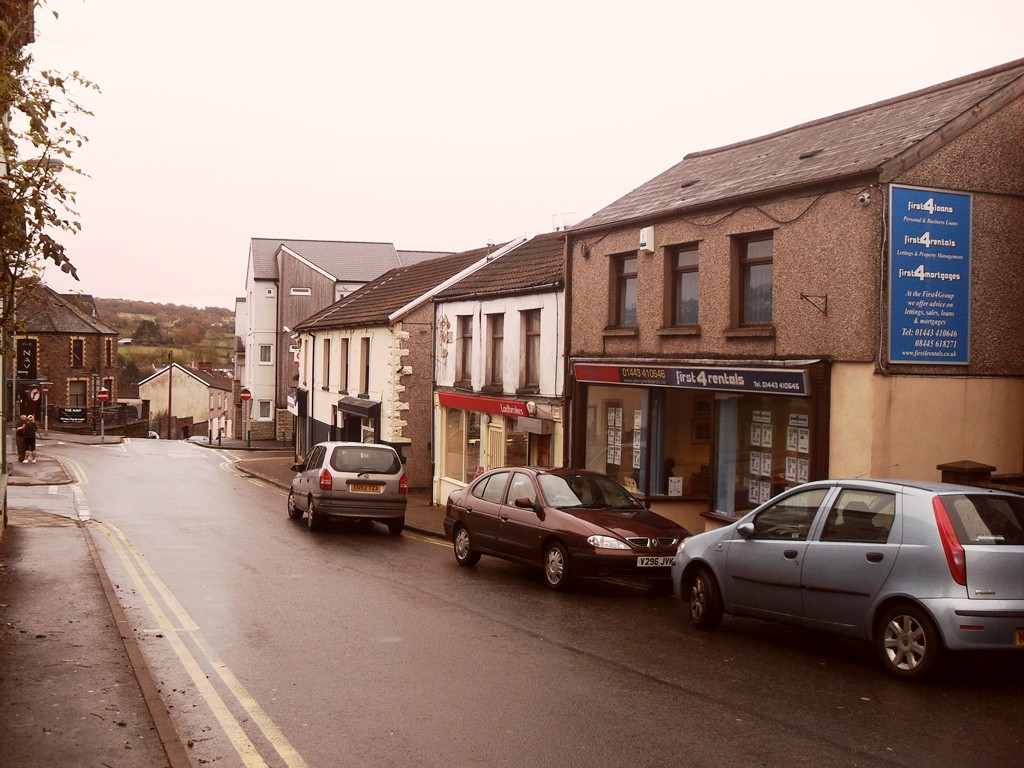 The Square 2013
Treharris Square 2014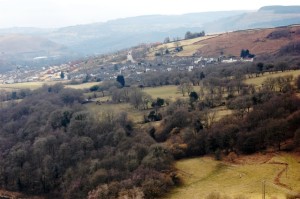 Looking towards Treharris from high above Stormtown mountain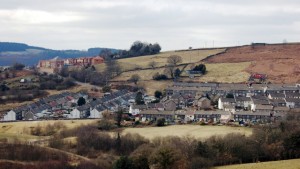 Cilhaul and to the top left the new estate at Twynygarreg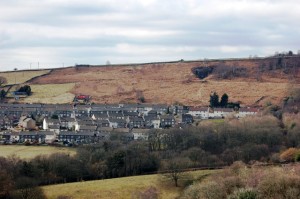 Cilhaul and the Pigeon lofts behind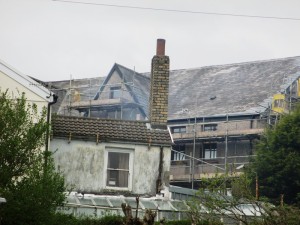 Back of Navigation Hotel being refurbished 2014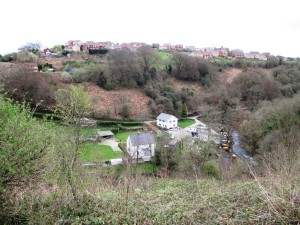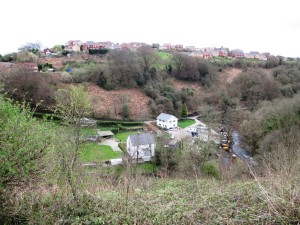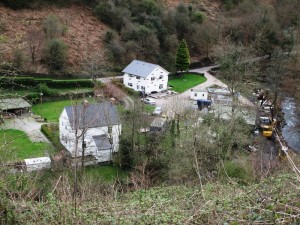 Mill Road 2014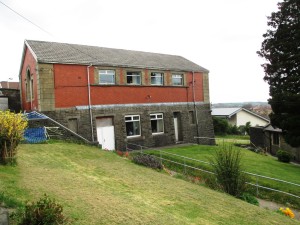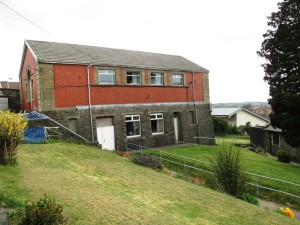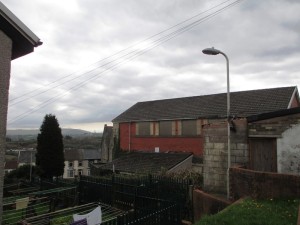 Church Hall, Oaklands 2014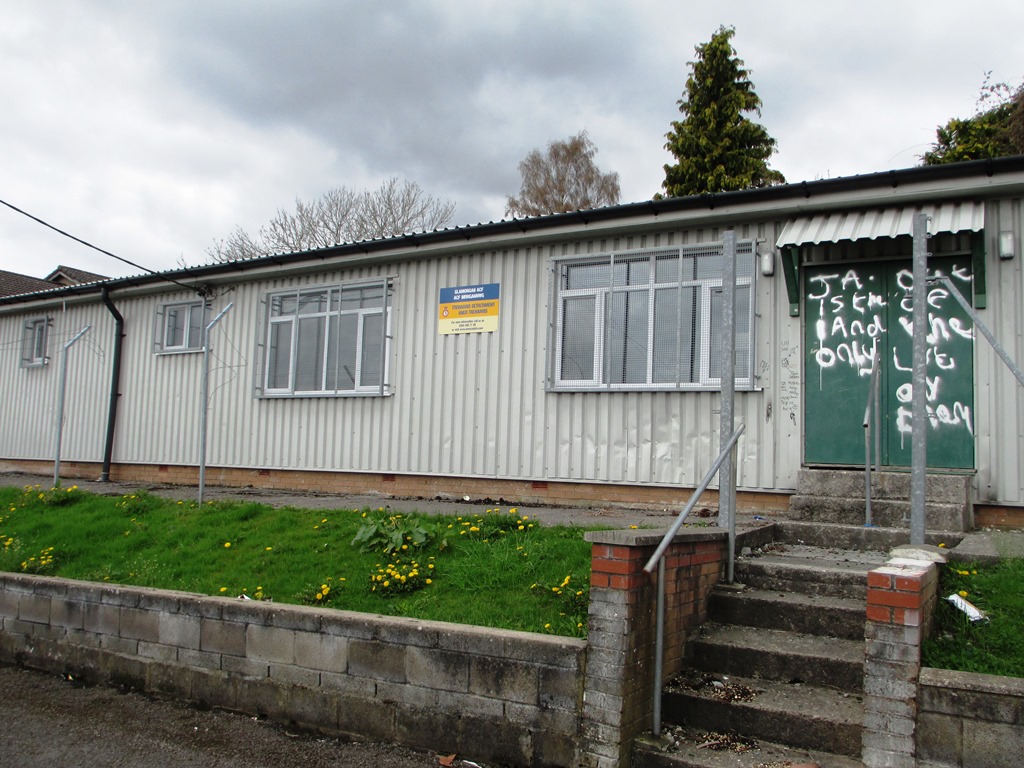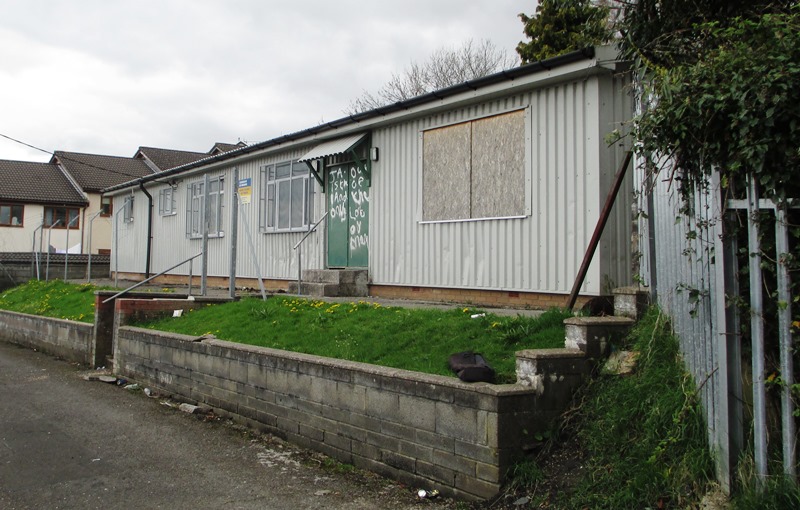 Army cadet hall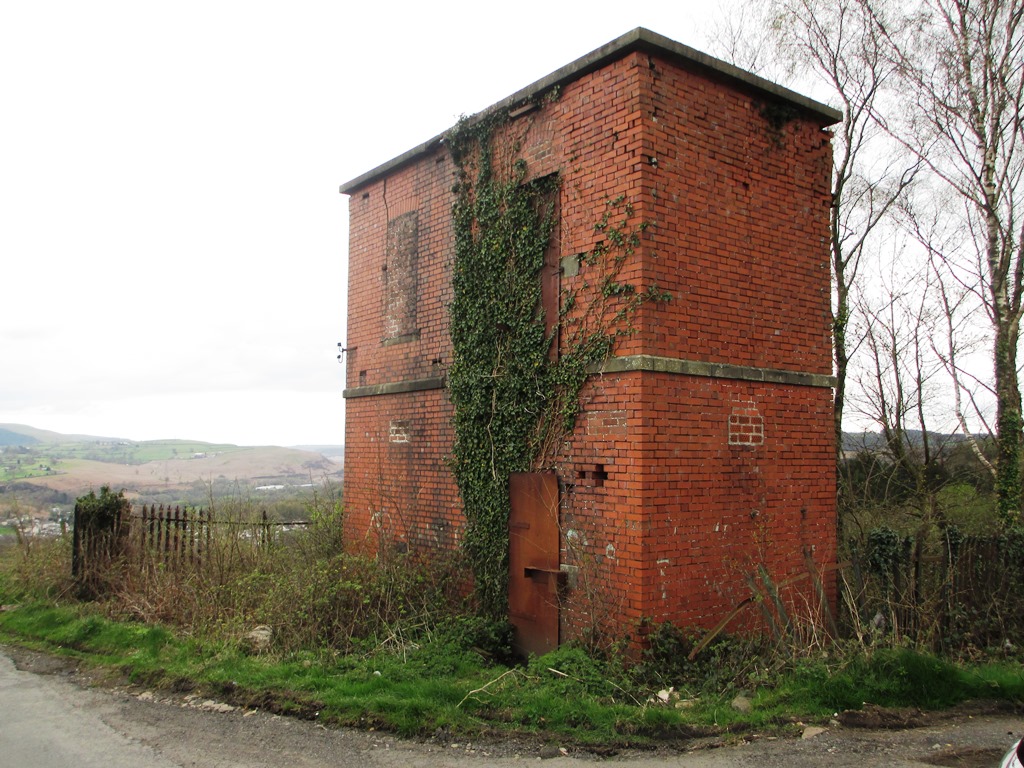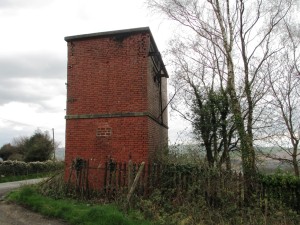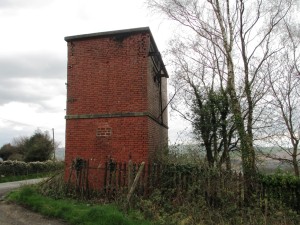 The red house Twynygarreg Farm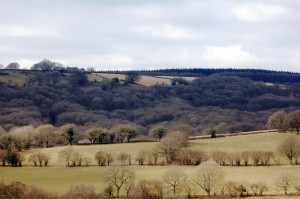 Barry Woods Treharris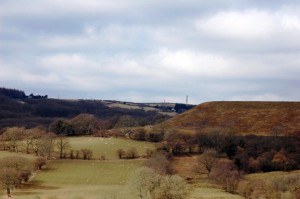 The fields up by Cwm Cothi( Barry woods)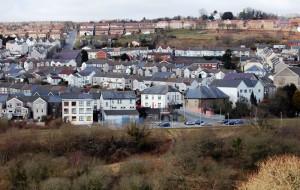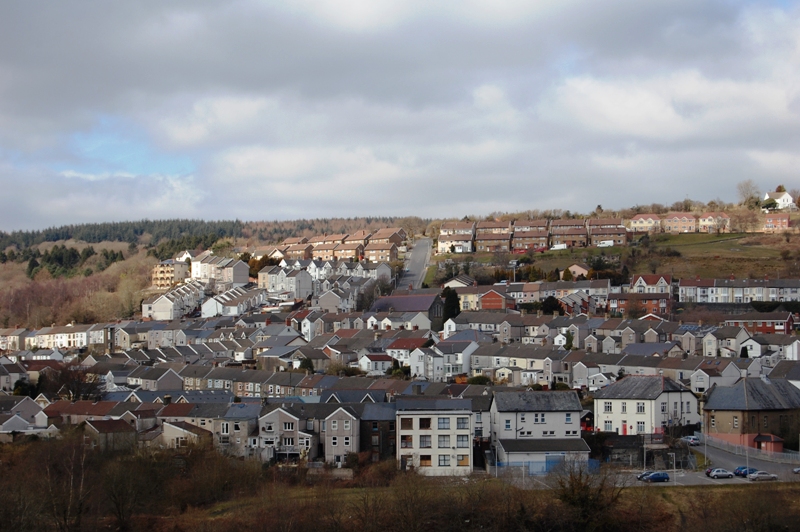 Treharris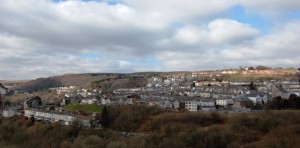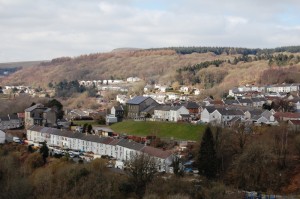 View from the Pandy Fields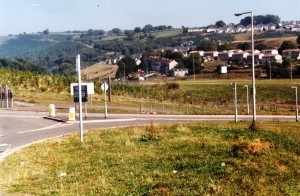 Looking Towards Trelewis after leaving Fox Street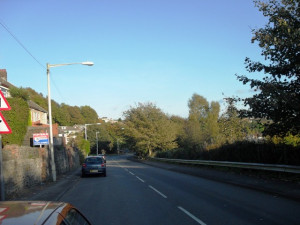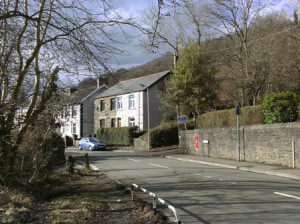 Black Brook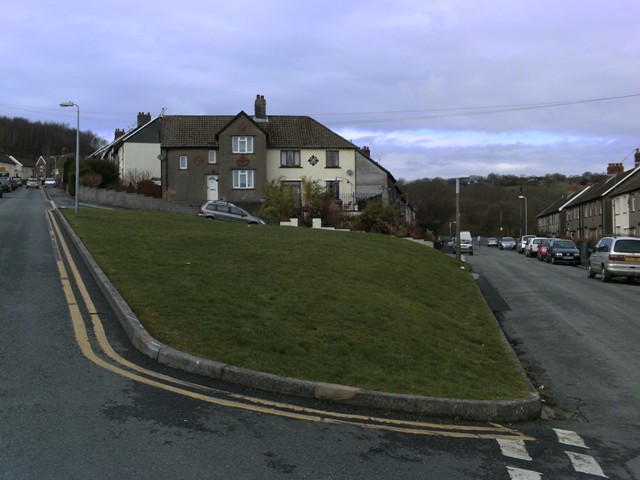 Bottom Cilhaul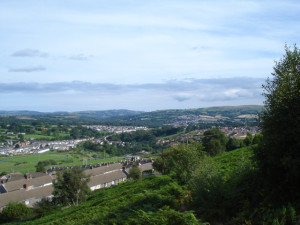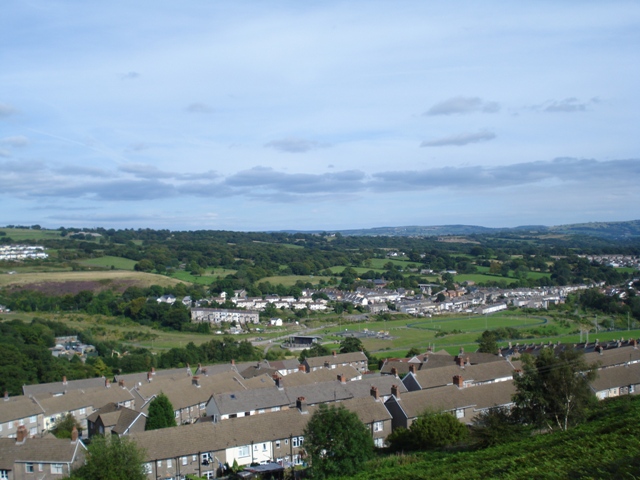 How the Pit area looks Today 2010 with playing fields.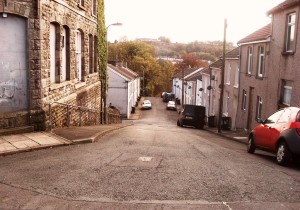 Thornwood 2013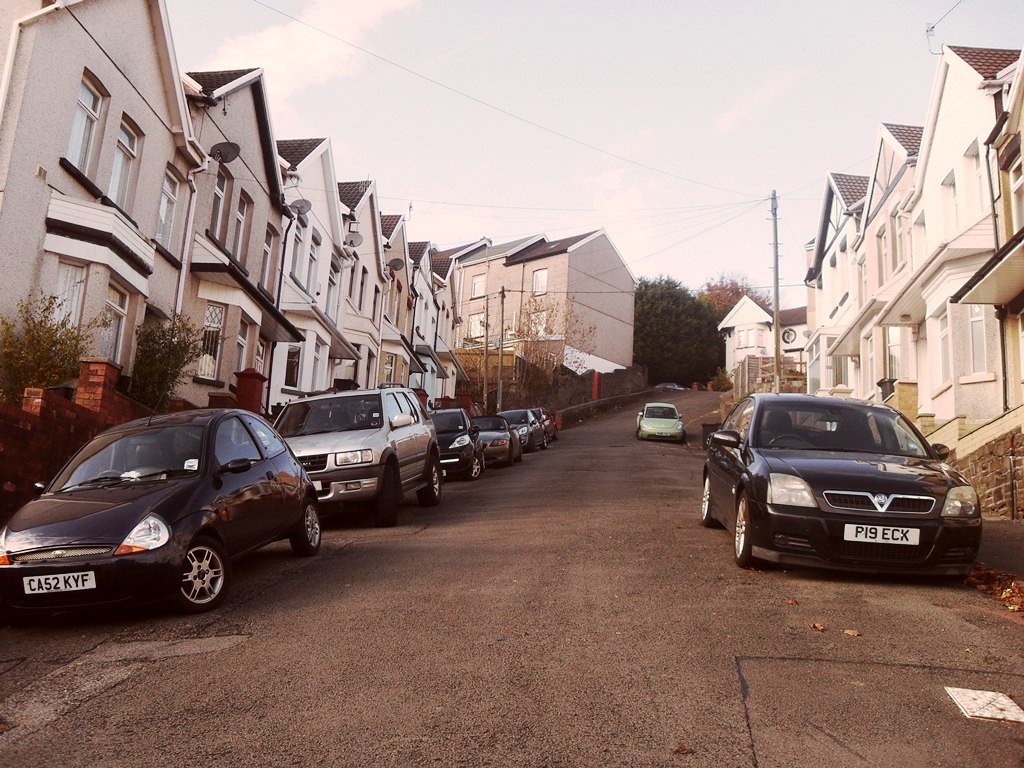 The steep street at the Park houses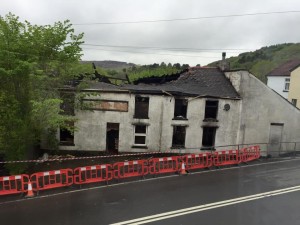 The Perrott Inn ( May 9th,2015) burned down more pictures on the pub and club part of website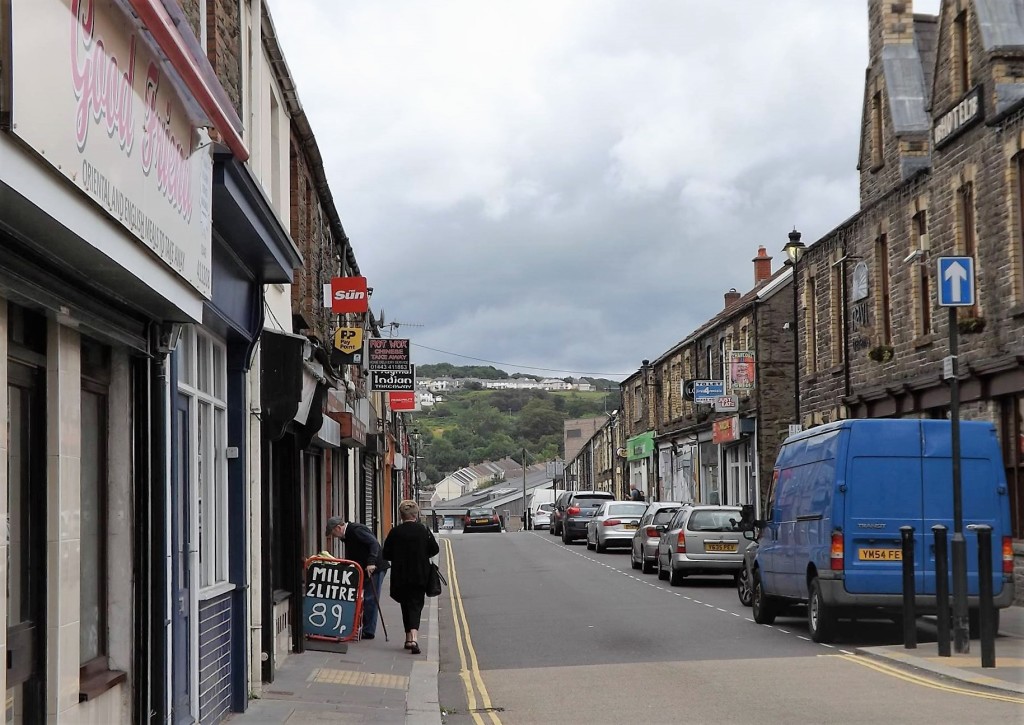 Treharris Fox Street August 2016
The New Surgery being built on the former entrance to Deep Navigation
A new health centre was opened in Treharris on Tuesday April 20th 2010. It has been built during 2009 on the entrance to the former Deep Navigation colliery, opposite Treharris Boys and Girls club.
There are to be new improved health care services provided at the multi million pound complex and there is a brand new pharmacy attached to the new building.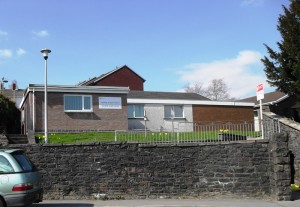 The old Health centre clinic 2009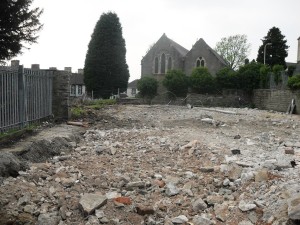 Demolished November 2011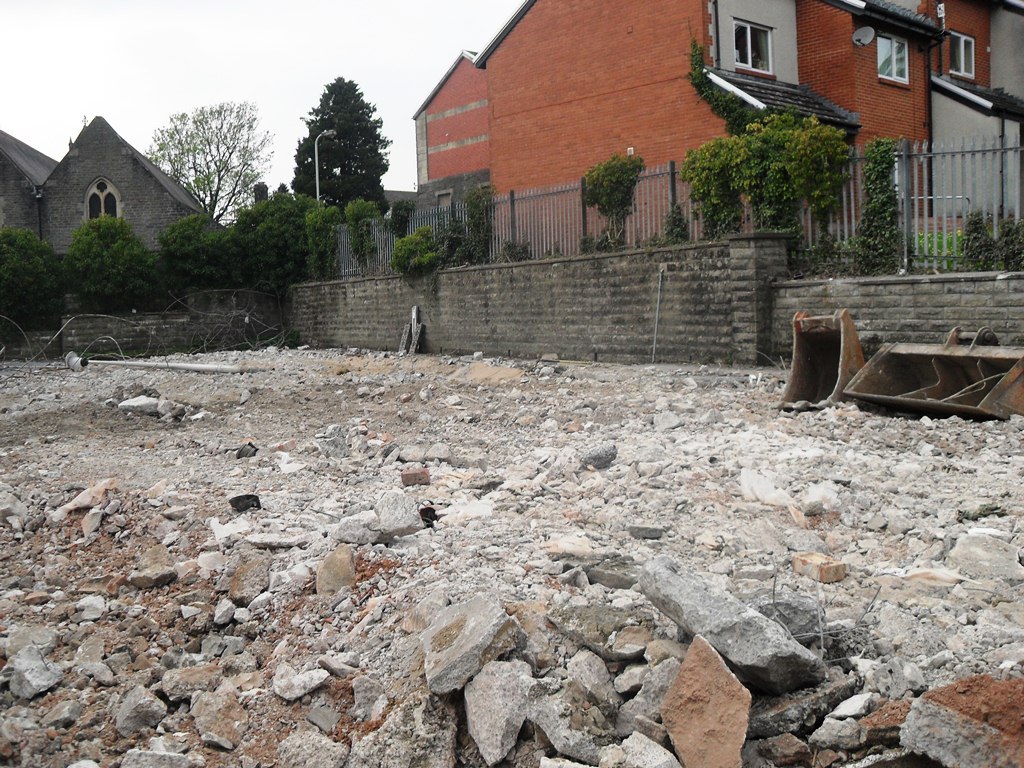 Building a New Health Centre 2009 on new site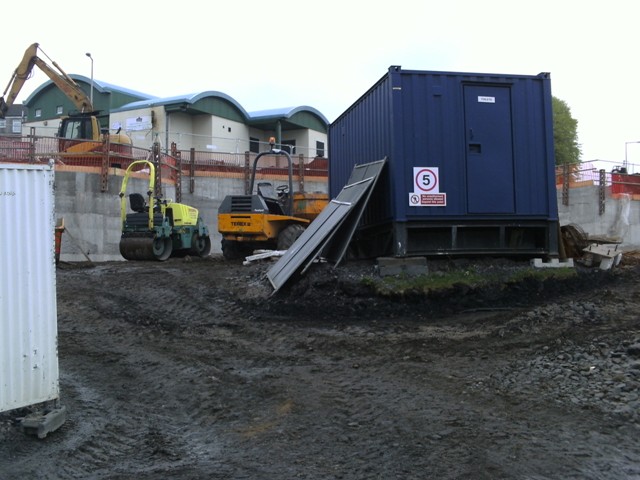 Works begin Clearing the site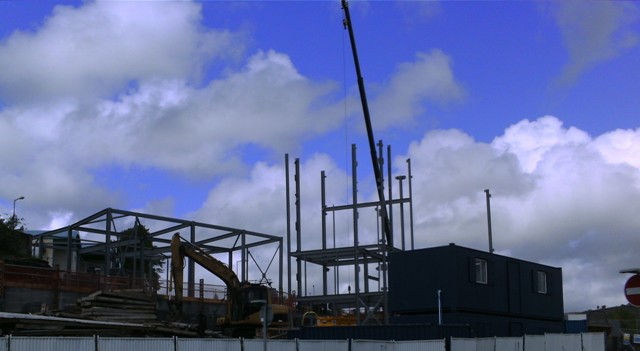 Work begins on steel structure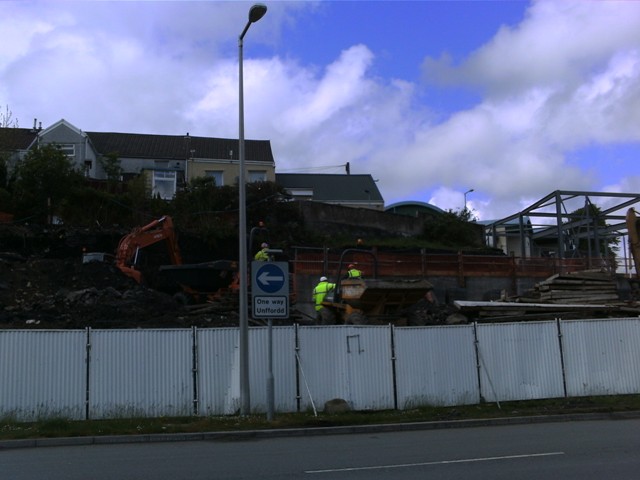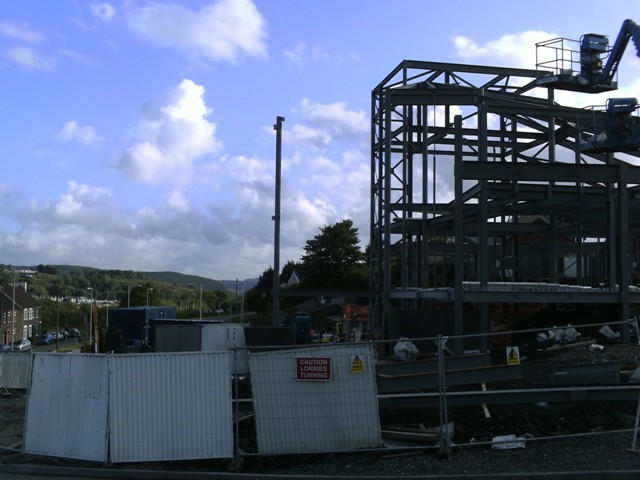 Railway Street Bottom Left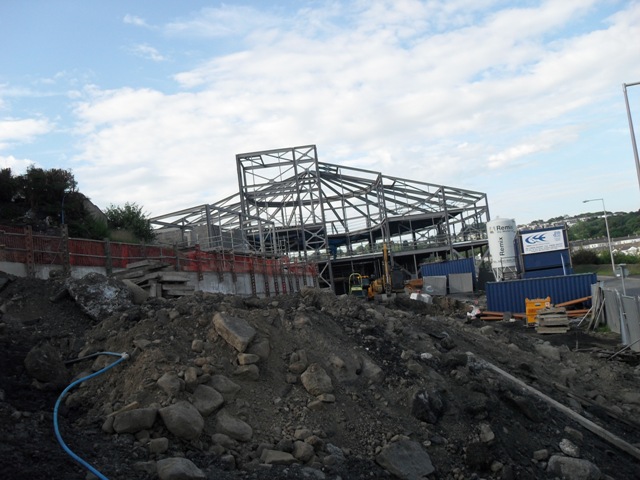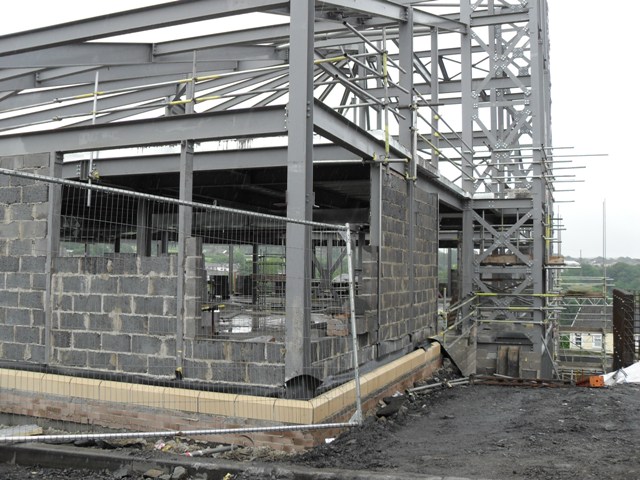 Block work started
View from Railway Terrace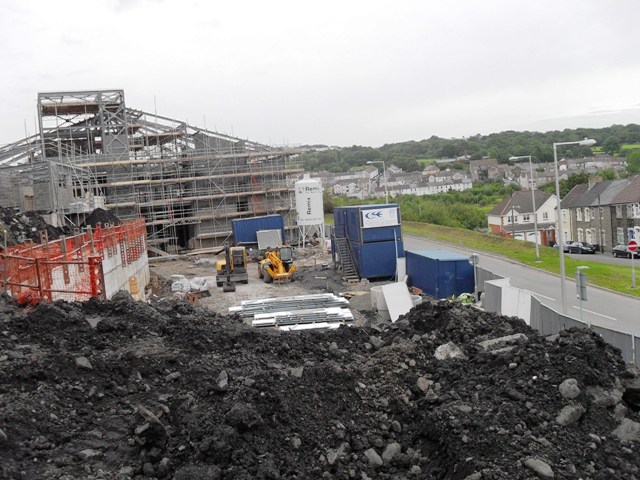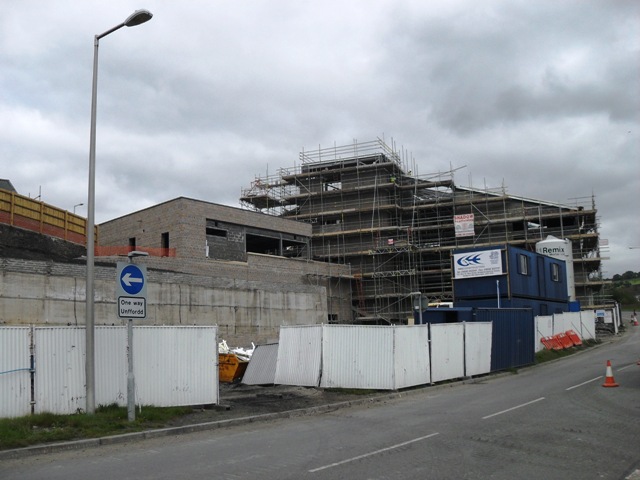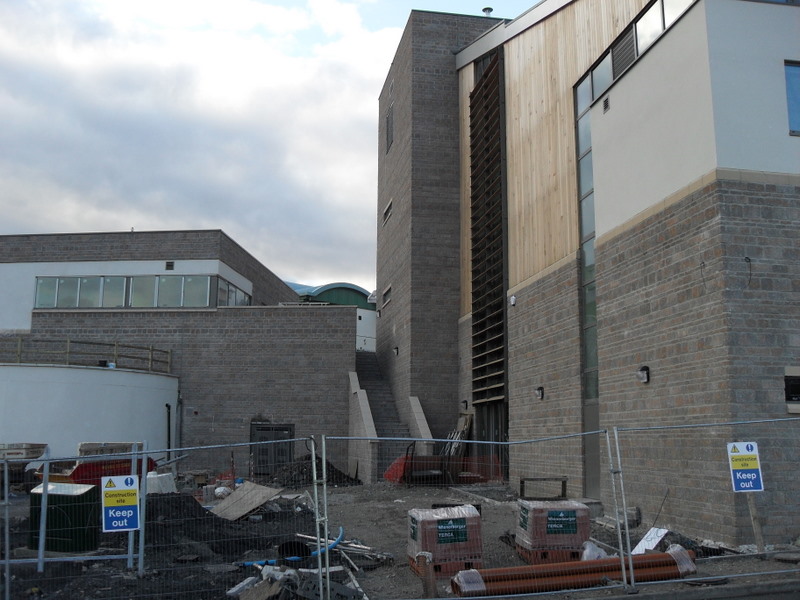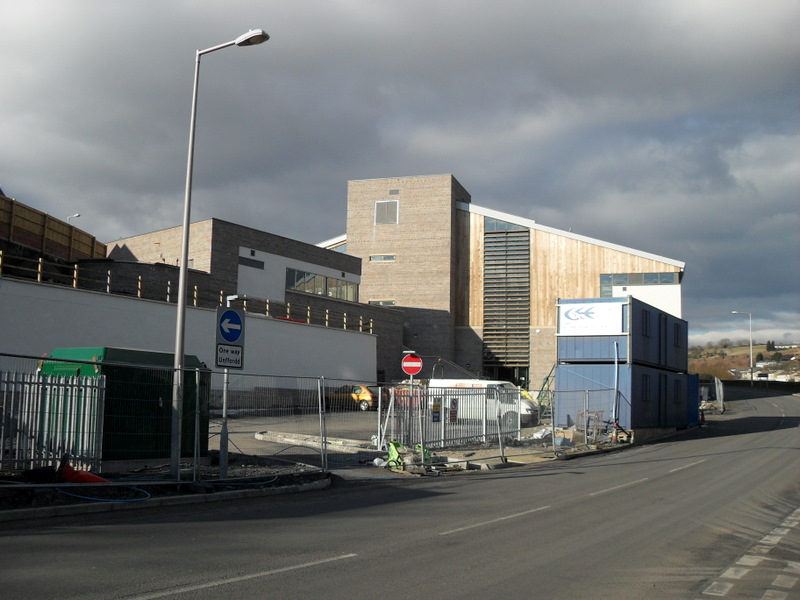 Almost complete
A a few finishing touches to go.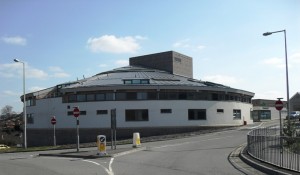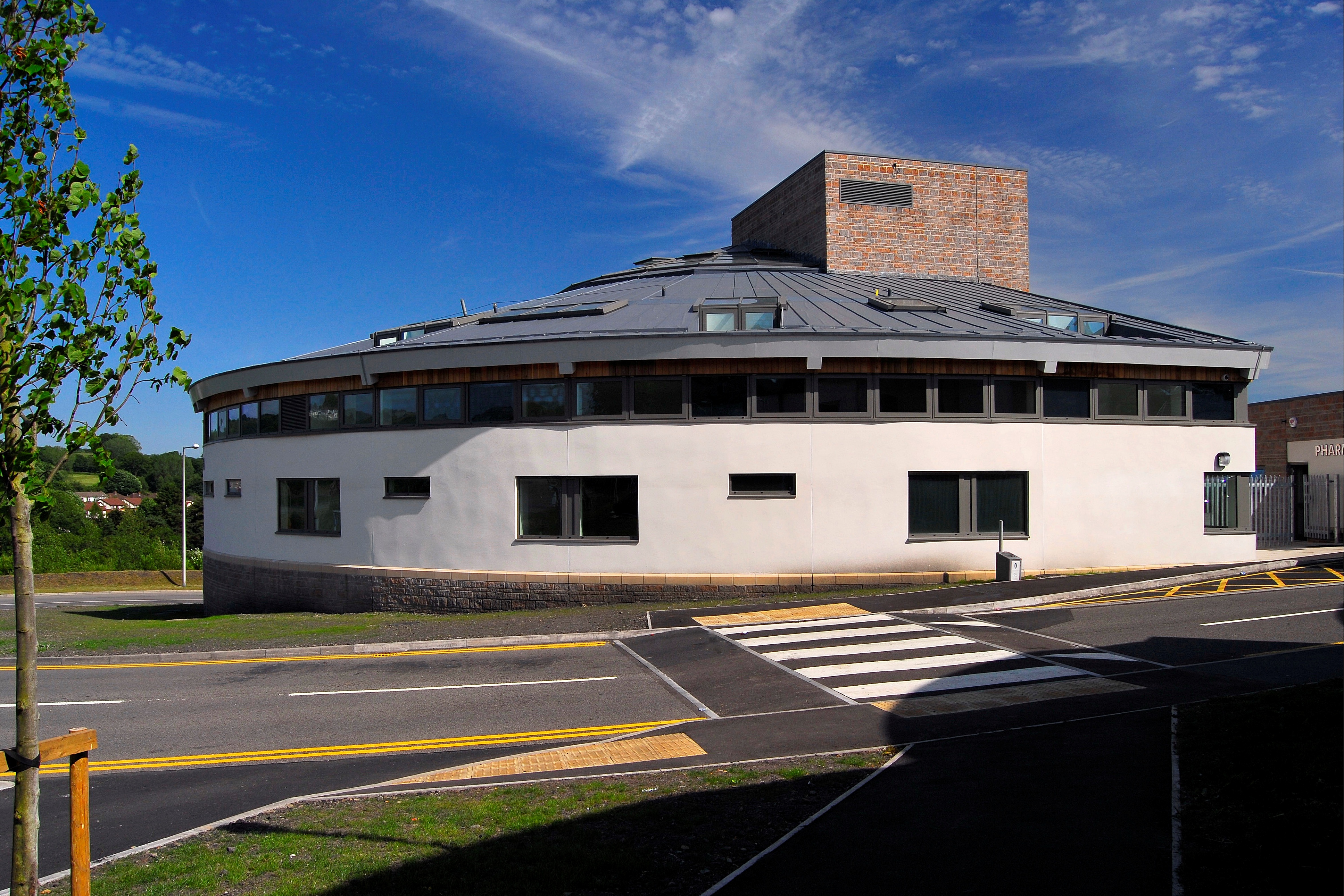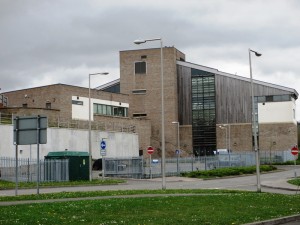 Completed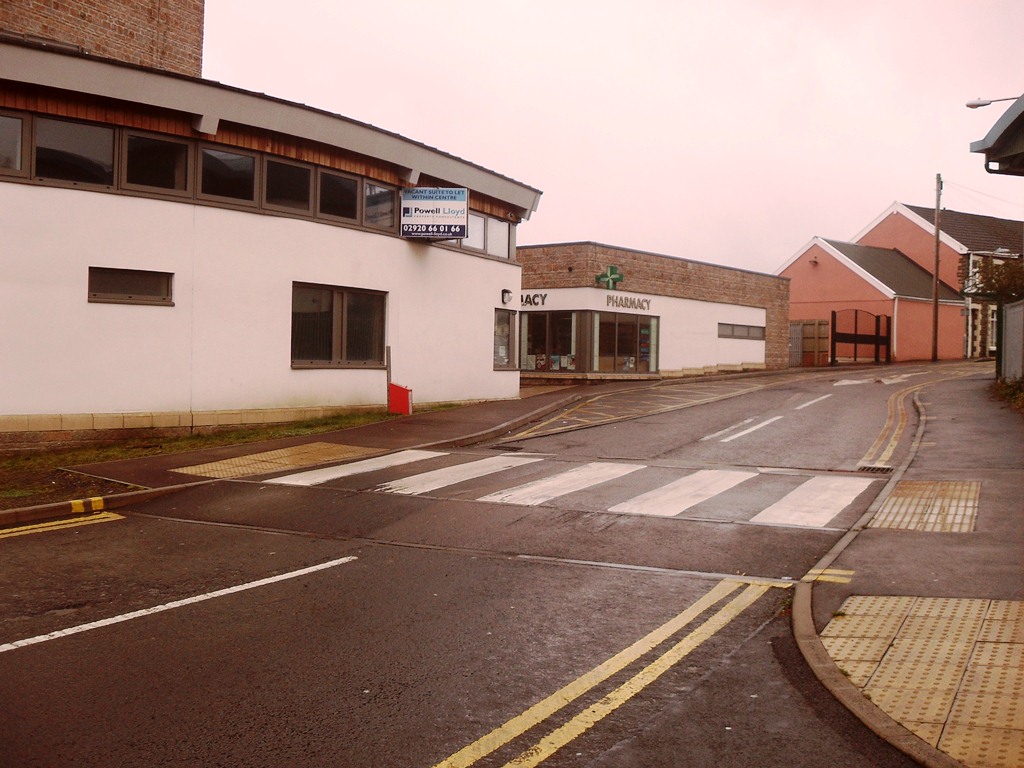 2013 and some office space still for sale