Photographs
Bedlinog photographs is a mixed set of photographs taken in Bedlinog,or spread out in no particular order, old and new.
The following photograph was kindly donated by Sarah and her dad, Clive Farr..it is well over 50 years old.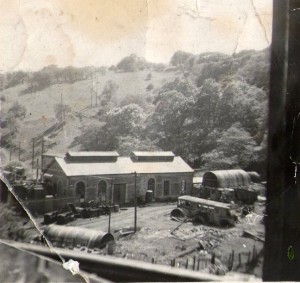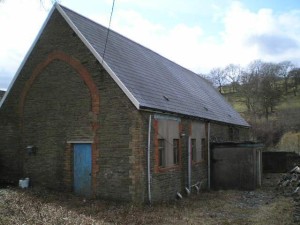 Church Hall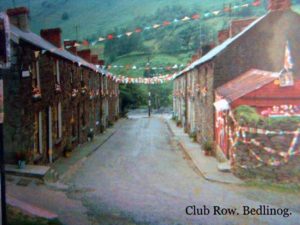 Club Row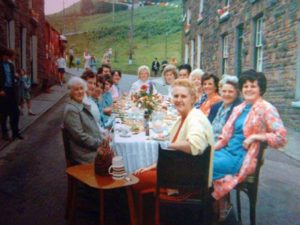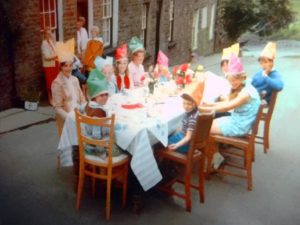 Club row 1977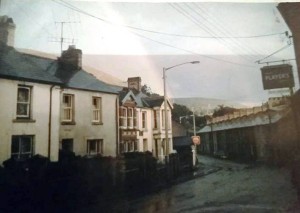 Oakland Street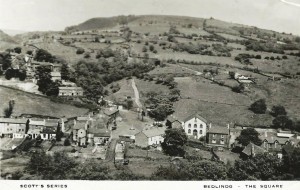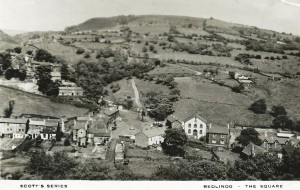 Above we see an original postcard courtesy of Mrs Sue Sazio now living in Australia she wrote "I have an old post card of Bedlinog as my mum was evacuated there during the war, I also think you have pictures on this site of Mrs Farr whom my mum stayed with during that time"
Some new photographs April 2010
I took the following photographs from the mountain above Pentrebach looking back down the valley to Bedlinog. I will go back to this area again with a more powerful camera to get some clearer shots but for now here are three photographs of Bedlinog taken April 19th 2010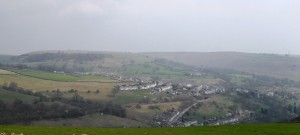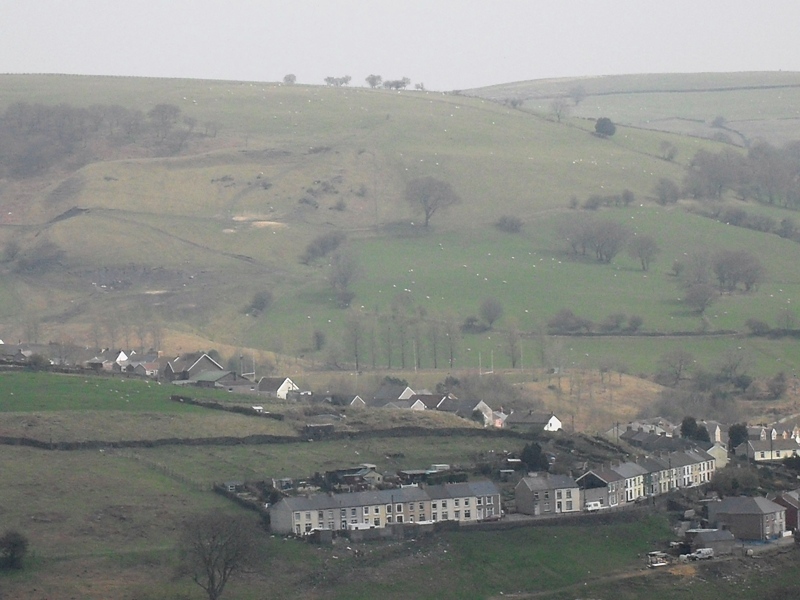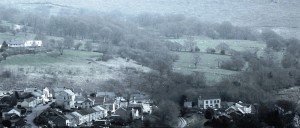 Cwm hill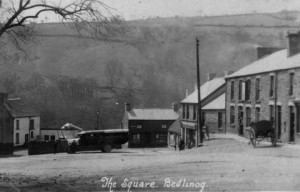 The Square thanks to Gareth Bevan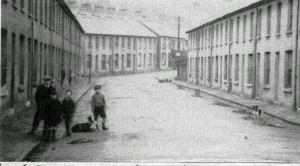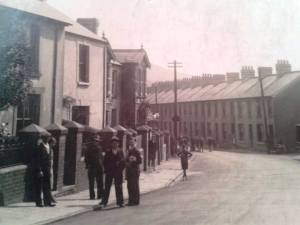 Oaklands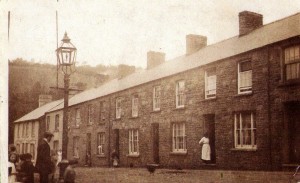 Above we see Garth Terrace from many years ago courtesy of Ralph Morgan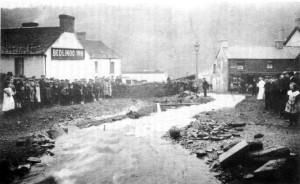 1908 floods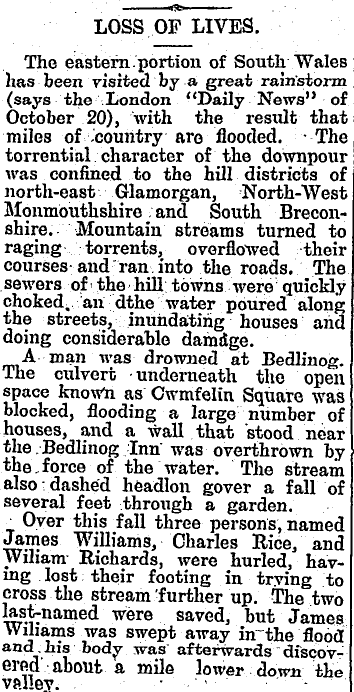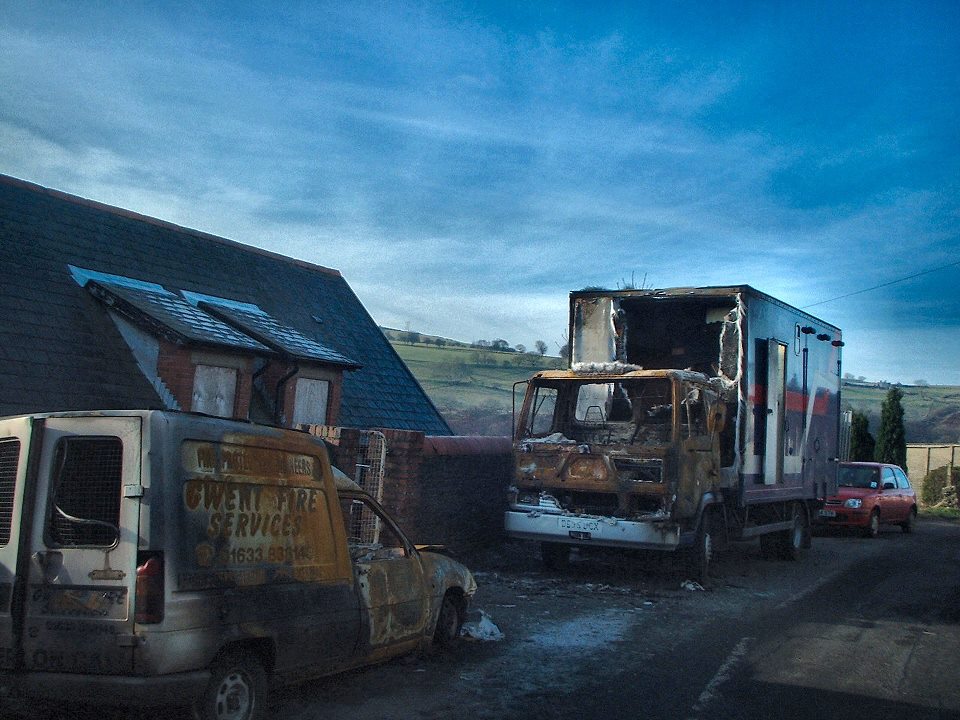 Fire on Bedlinog Street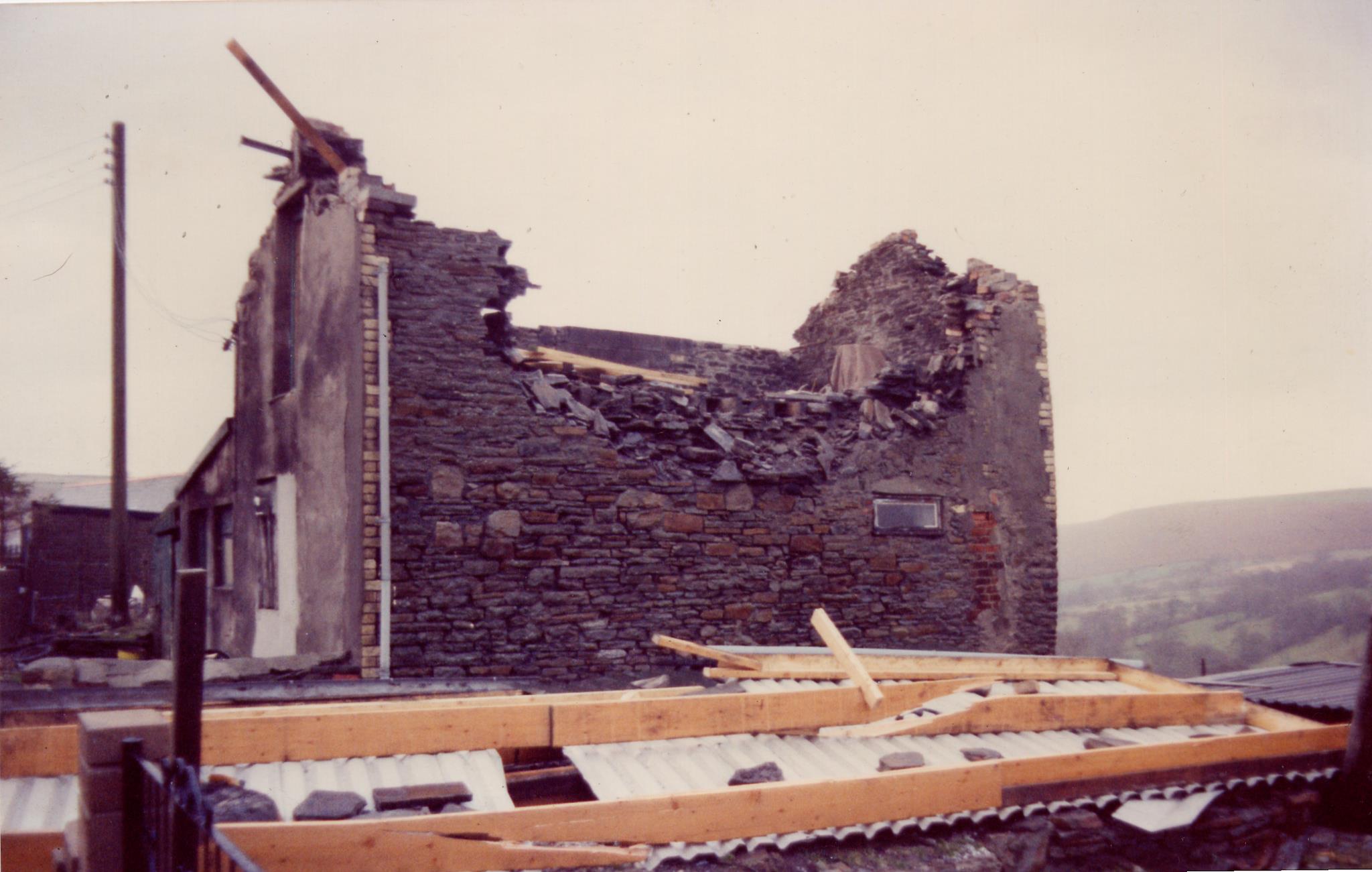 The old bakery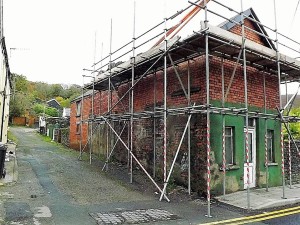 Mike the Milk's old dairy  autumn 2015 under renovation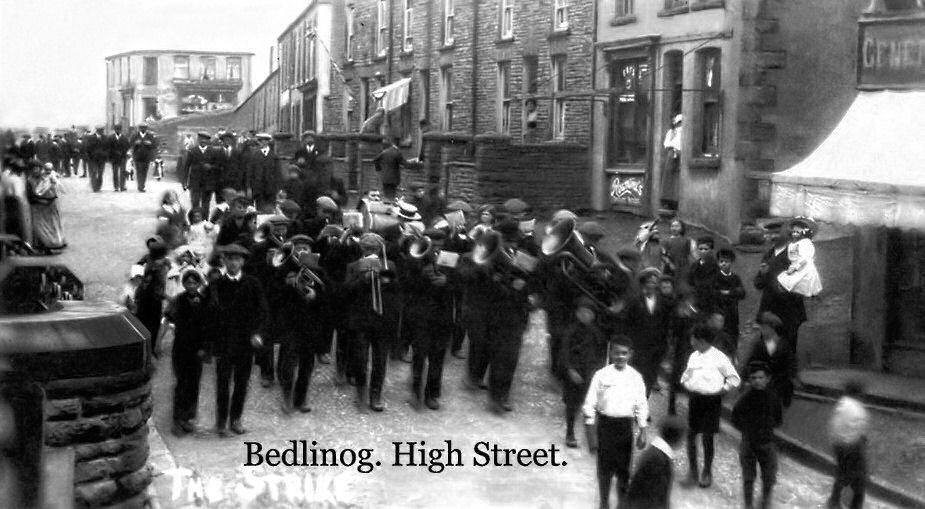 Photos above Courtesy of Doug Hughes, the big building at the back of the last picture is the old three storey slaughter house and butchers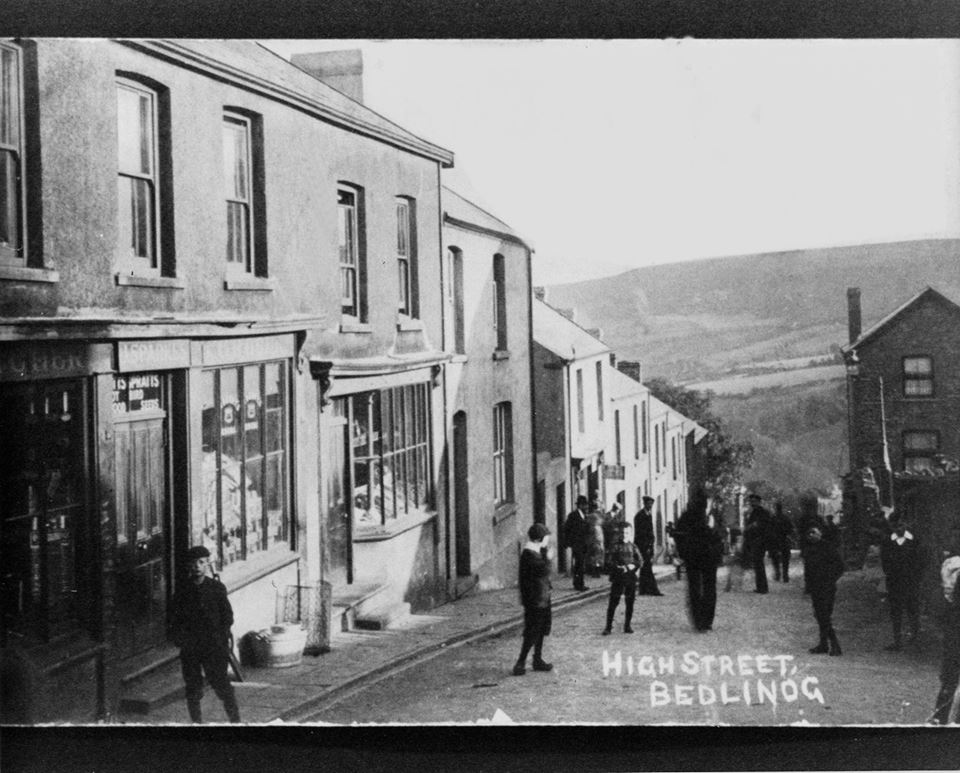 Thanks to Doug Hughes for this picture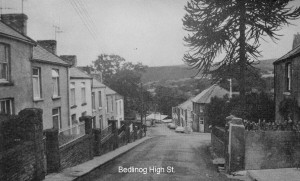 The High Street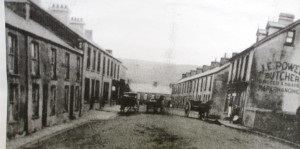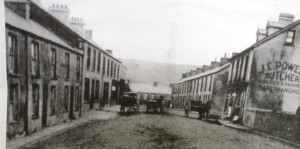 Upper High Street 1904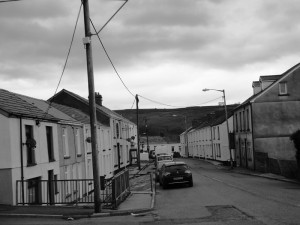 Upper High Street 2014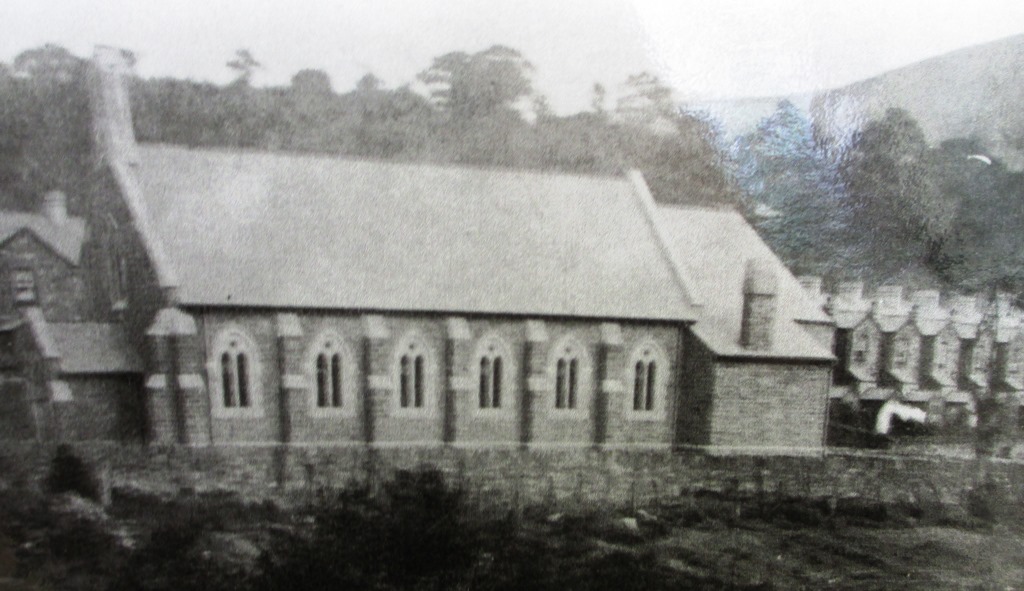 St Cadoc's Bedlinog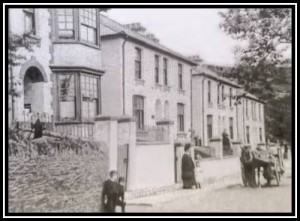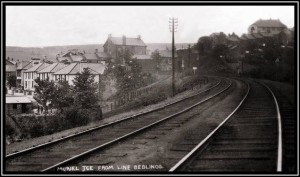 Muriel Terrace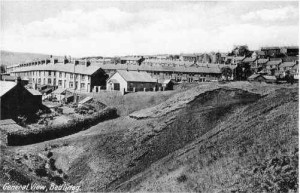 Bedlinog
Bedlinog 1900 was still developing as a village and there were still a few streets to be constructed…the photograph below shows the bottom of the village, then the Cwm hill to the top and the colliery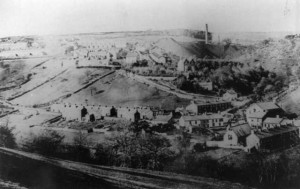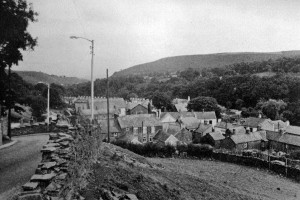 Looking down from the Cwm 1960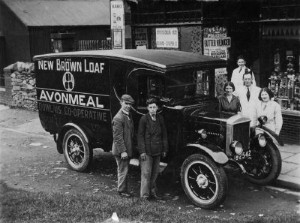 New van for the Bedlinog Co-op in Hylton Terrace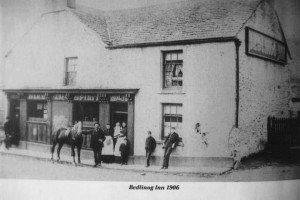 Bedlinog Inn 1906 thanks to Gareth Bevan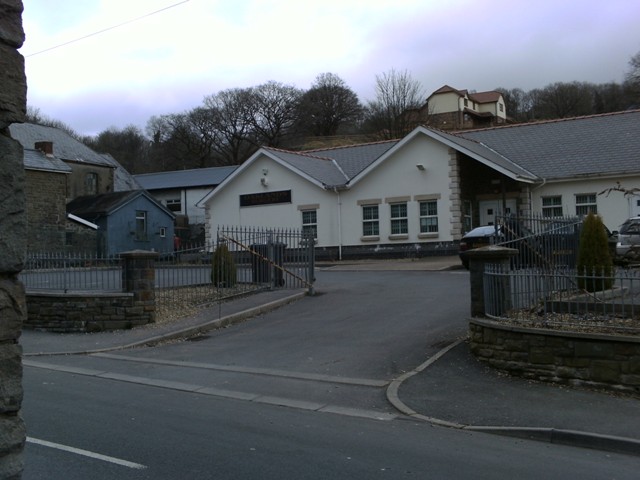 The new surgery taken in 2010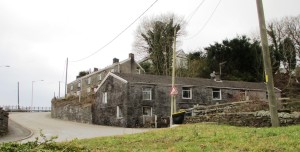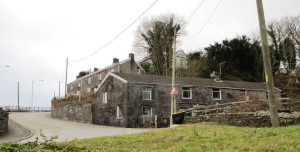 Looking up the Cwm Hill 2012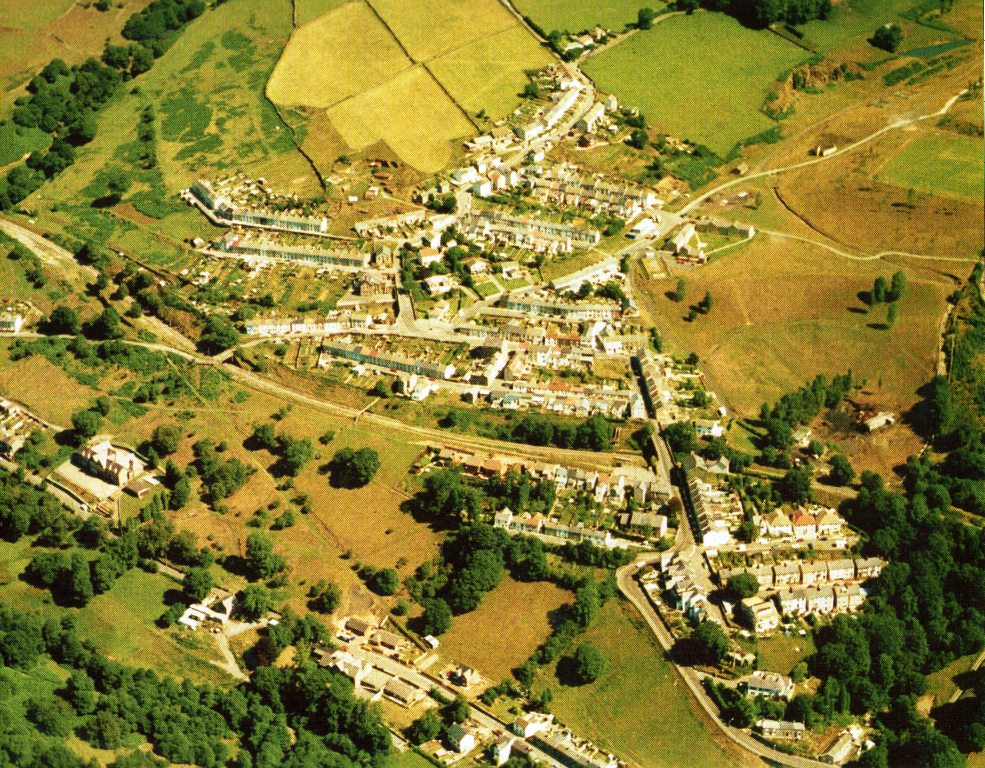 Aerial view of Bedlinog courtesy of Graham Dale
The next few pictures are courtesy of Doug Hughes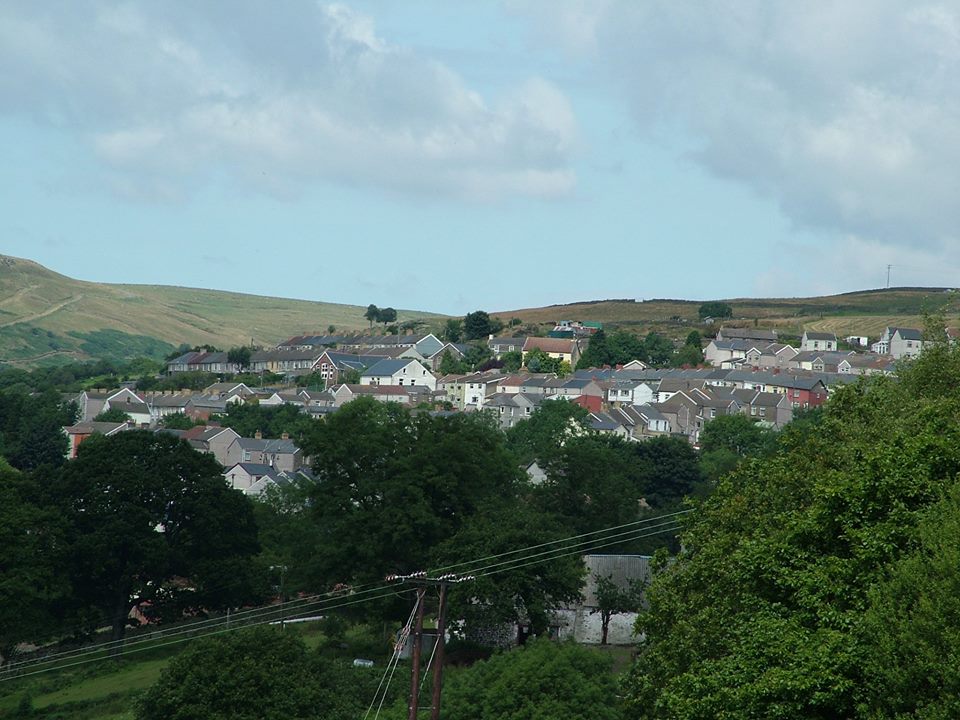 Lower Bedlinog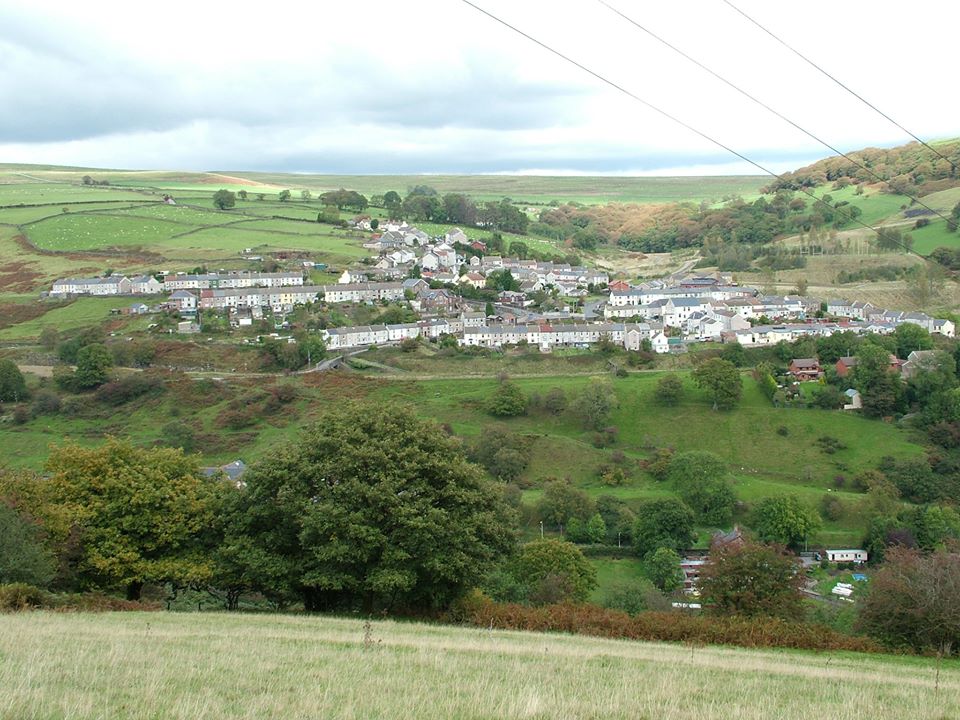 View from opposite valley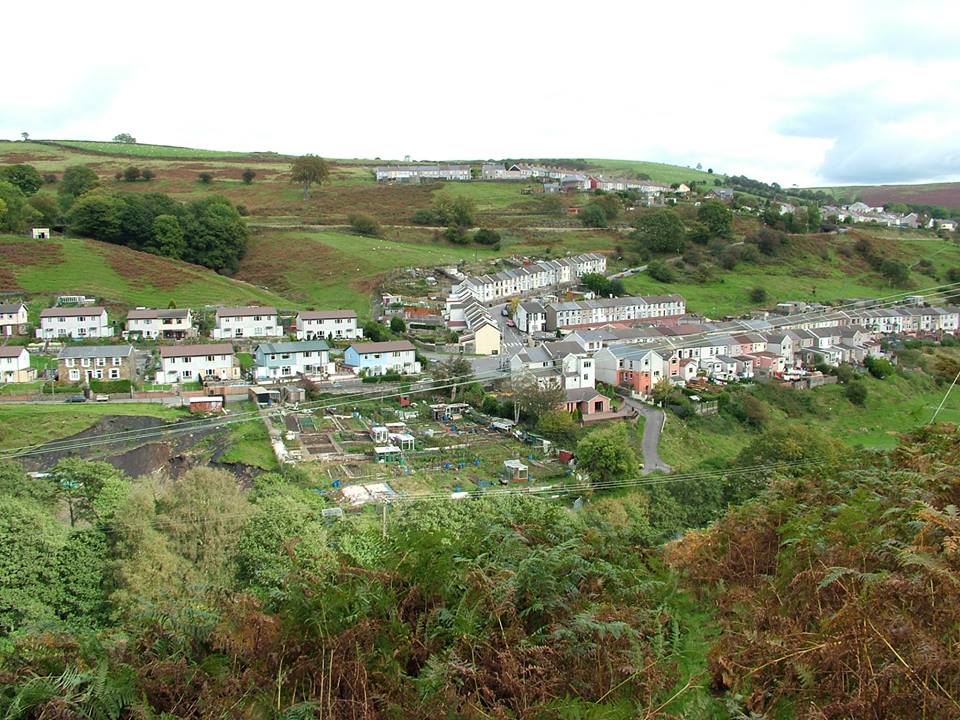 Another excellent photograph by Doug.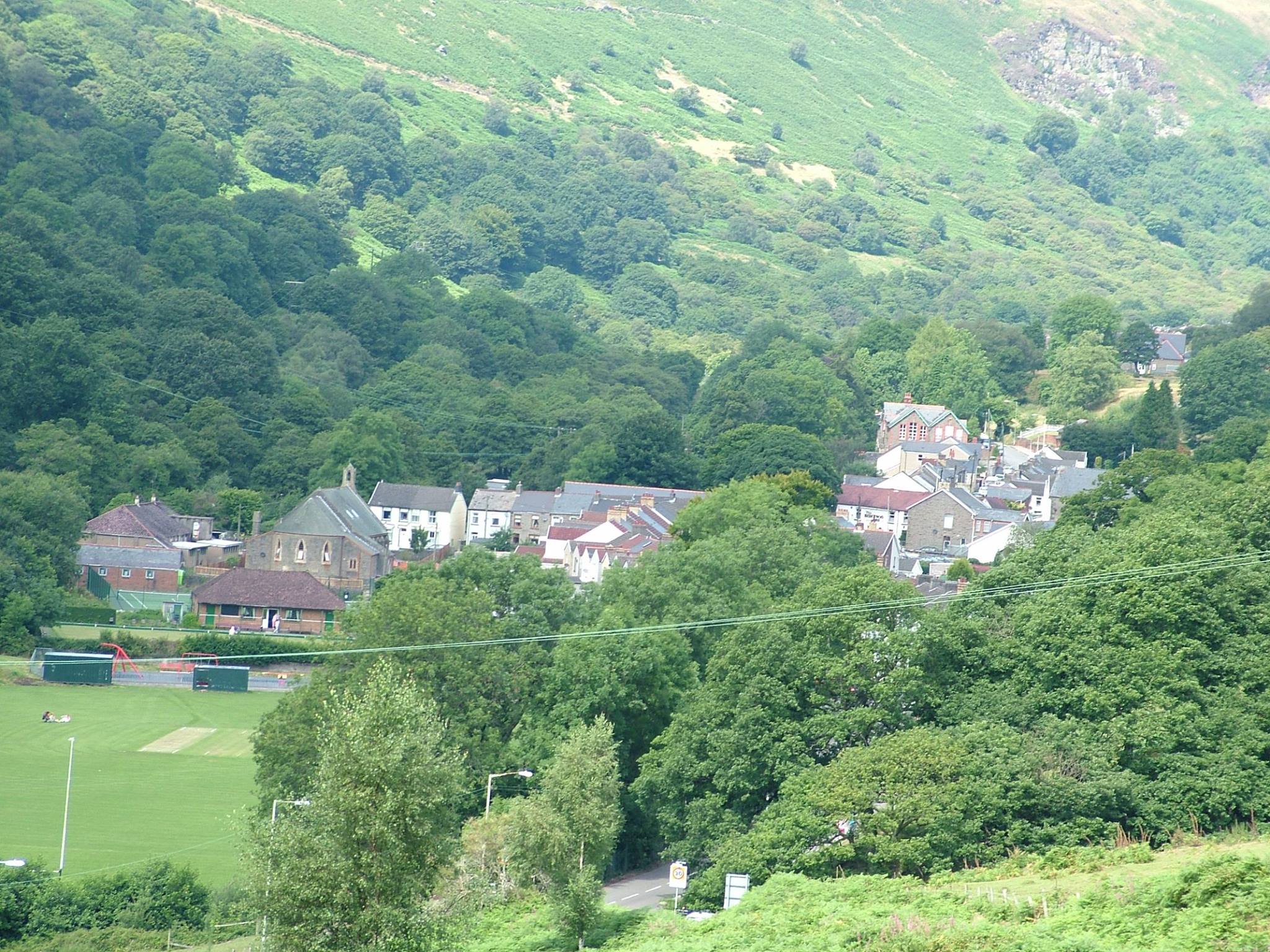 A photo from the Graig Road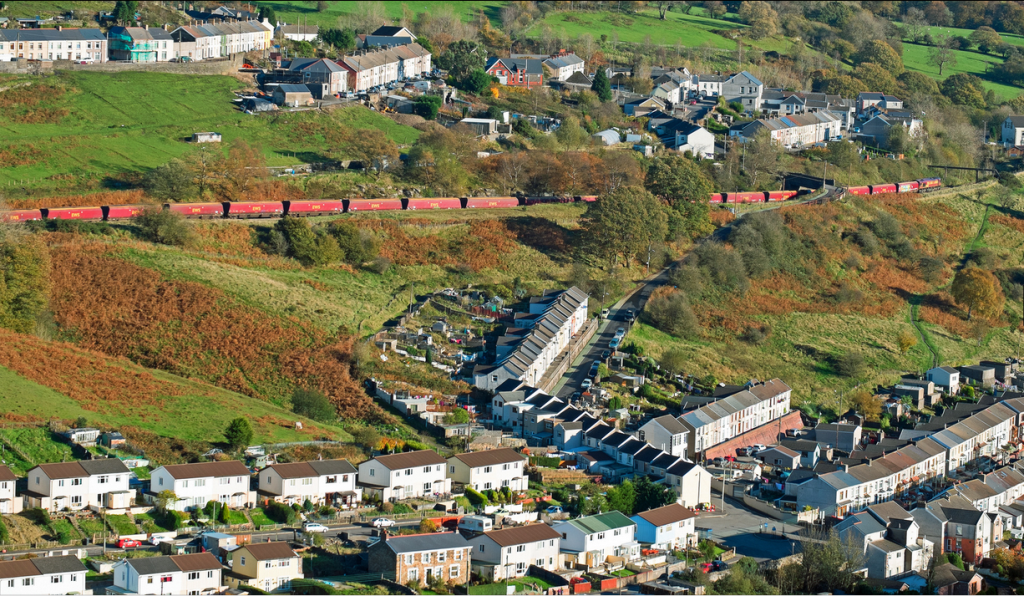 Picture donated by Elwyn Jones Bargoed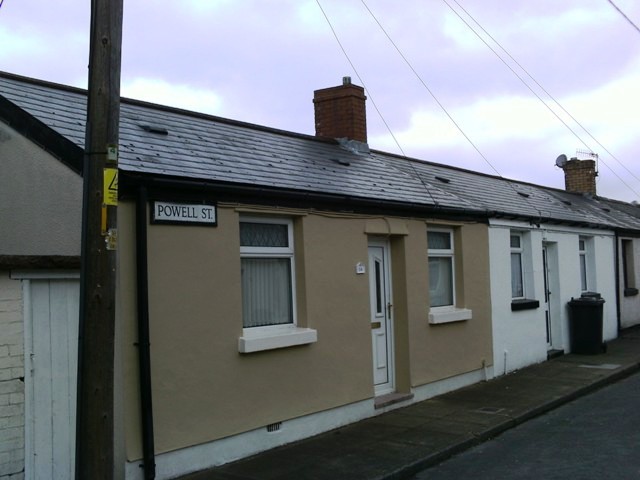 Powell Street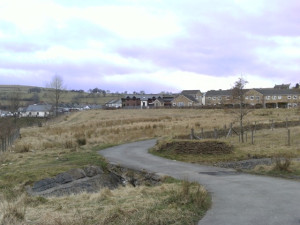 Area behind Lewis Street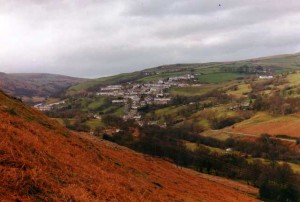 A view of Bedlinog from across the valley by Richard Williams 1992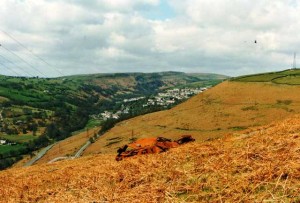 Bedlinog taken from the Mountain above Taff Methyr 1992 by Richard Williams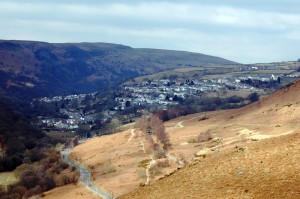 A similar view from 2010 with a powerful camera (taken by Roger Vowles)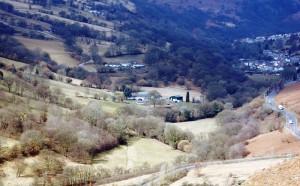 A view of the two farms on the entrance to Bedlinog,The Oaks and
Ty-rywenyou can also just make out the Rec, home of Bedlinog RFC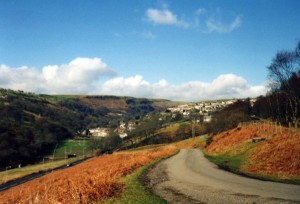 Bottom of the hill from Cemetery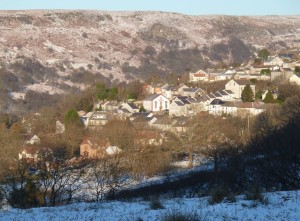 Bedlinog view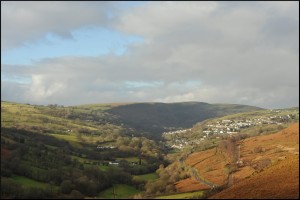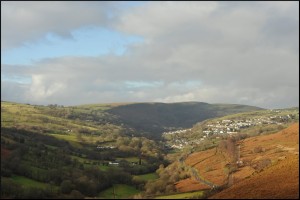 A photograph by Nigel Haines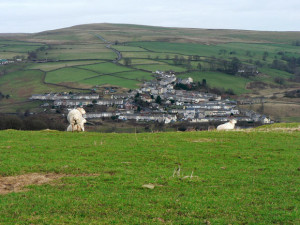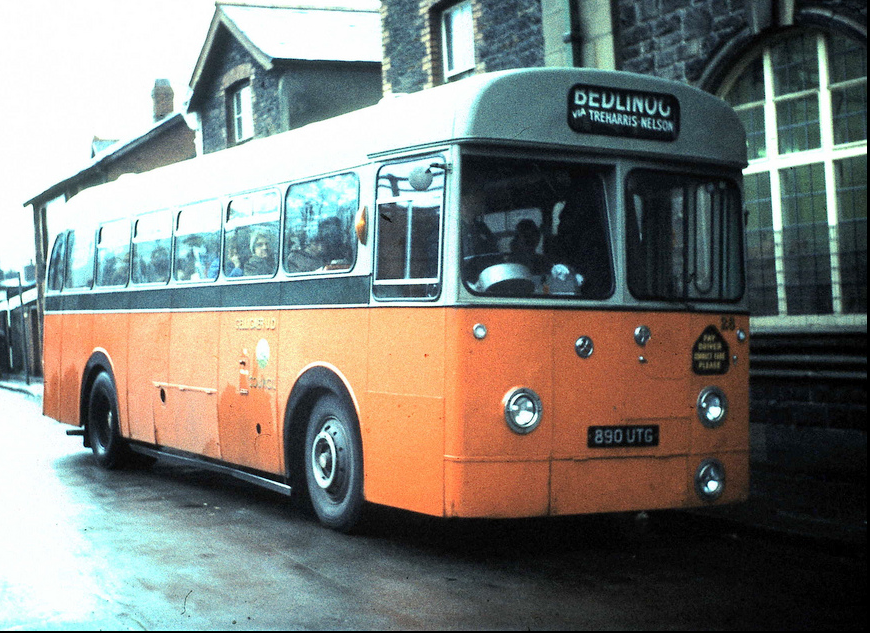 A Bedlinog bus in Pontypridd 1955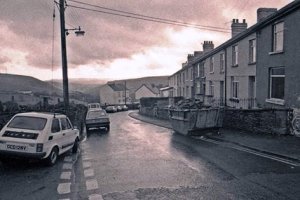 Top of Bedlinog 1989
Three farms in the mountains above the village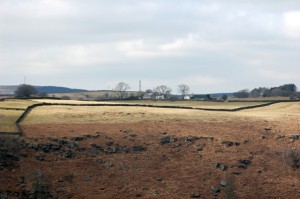 Tir llan farm?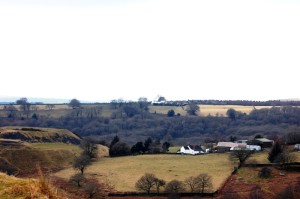 Cefn Forest farm?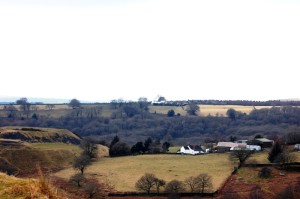 Ty Newydd farm…Hiding behind the old tip above Taff Merthyr, this farm was once owned by Dai Trigg the Treharris milkman, it is on the Cwm cothi road
Pictures were taken during the snow storm in 1982