Religious buildings Photogrpahs
The Transformation of St Mary's Church Trelewis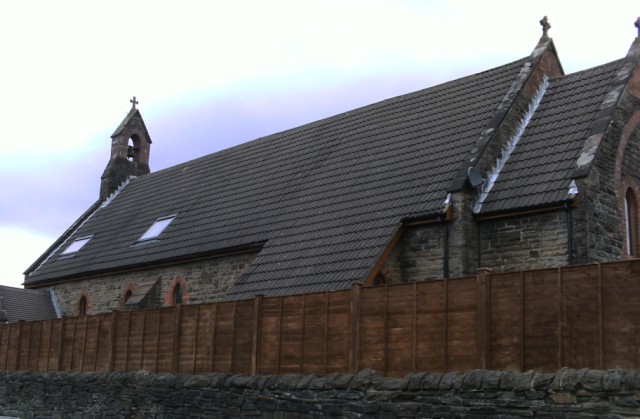 The church in Trelewis was built in 1887,  a chapel of ease, dedicated to St. Mary. It was a very busy church for many years and many of the local  people got married at the Church…Just like many other religious buildings in our district It started to lose a lot of it's congregation and it was finally closed to the public…its congregation were to be cared for at St Mathias Church in Treharris…
In 2004 the church was bought by a young couple who wanted to turn it into a home for themselves and their planned future family…but they wanted to retain a lot of the features and character of the old building…after many years of work, that Dean and his wife have yet to fully complete, here are the results of their labours.
It is always a terrible shame and loss to the community when a church closes, thankfully St Marys was not demolished, Dean and his wife have done a fantastic job redeveloping the church and they both love living there…It is a family home now and they let us have some photographs to show the transformation.
A Massive thank you to Dean and his family for allowing us to use these photographs…and for welcoming us into their home.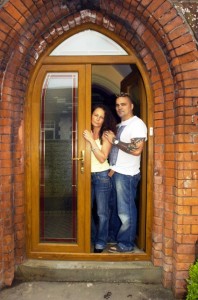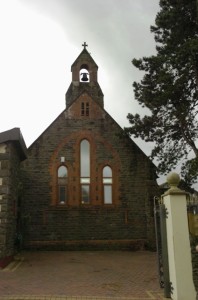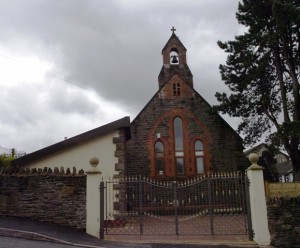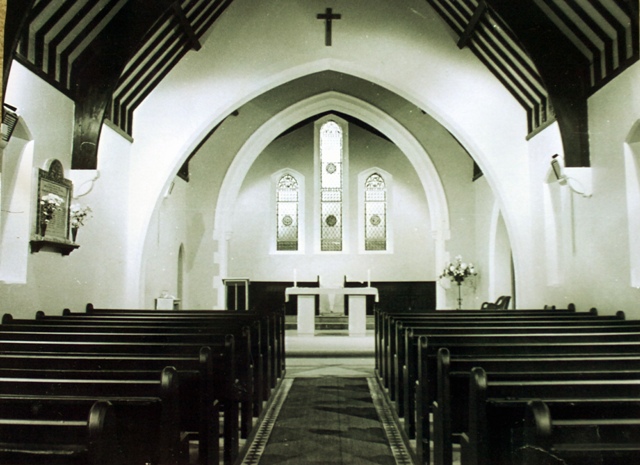 How the old church was.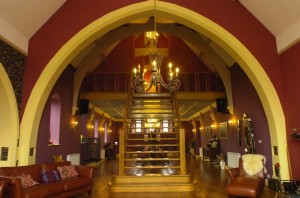 What it looks like Today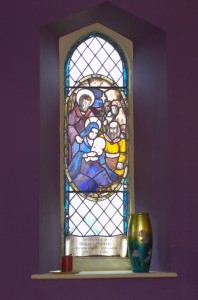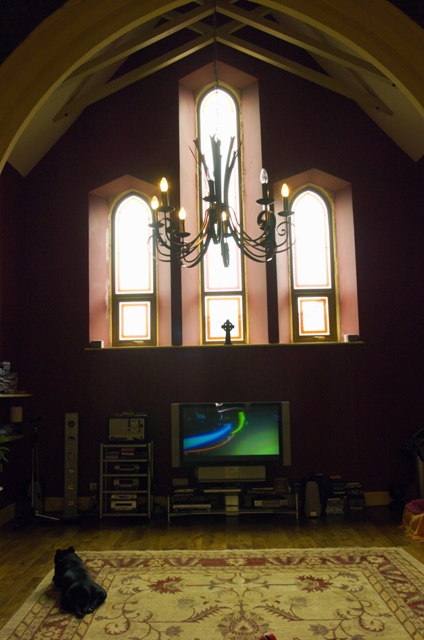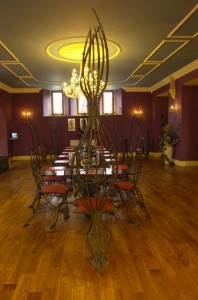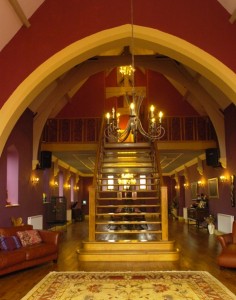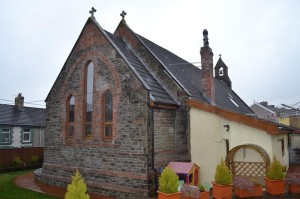 Below we see the Trinity Chapel built in 1908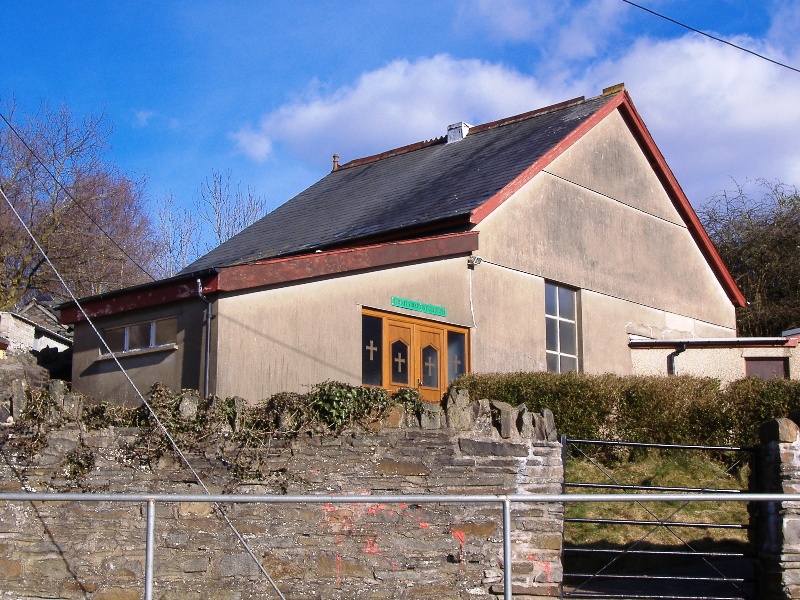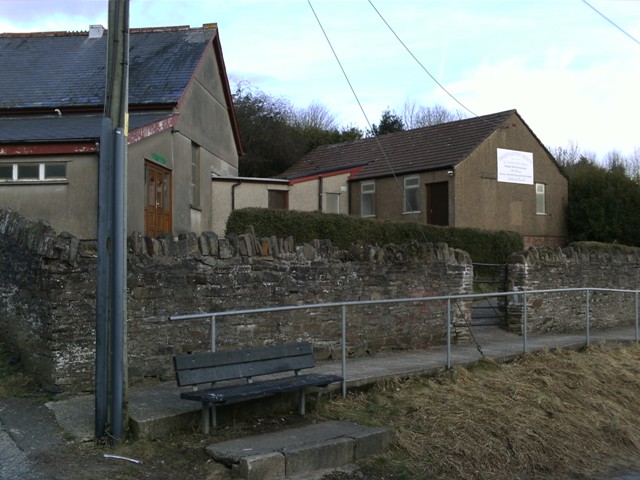 Sadly in 2016 the main Chapel was demolished to make way for a new home.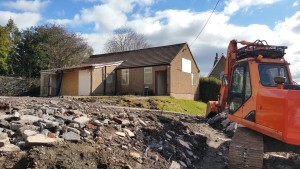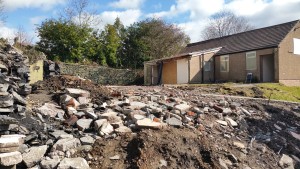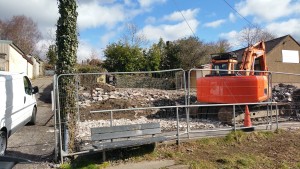 Ebenezer chapel below was a place I often frequented as a school child, we always had the school Harvest day there, sadly it is now demolished but thanks to Steve Brewer I have the photograph below, Steve is currently in the process of writing a book about the Non-Conformist Chapels in the Merthyr Area.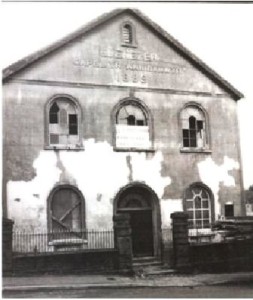 Taff Merthyr Garden Village Chapel(below) Methodist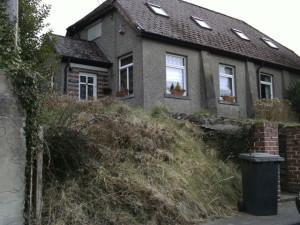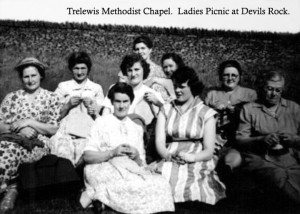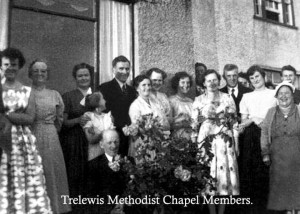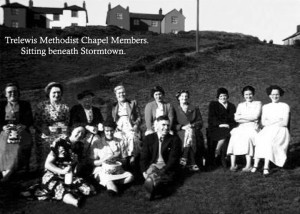 No longer in use as a Chapel, it is now a family home
Treharris Religious Buildings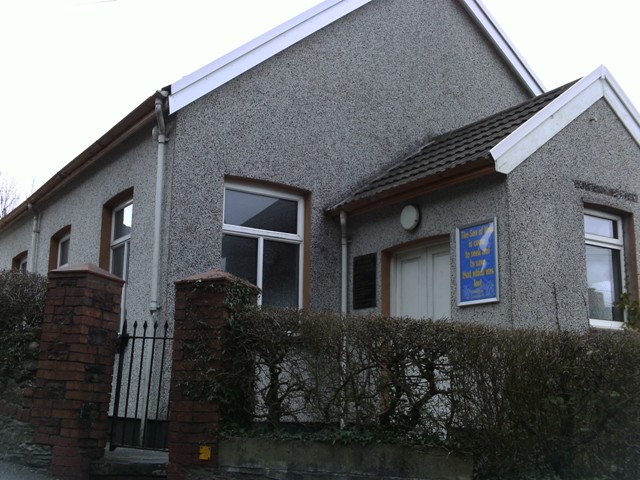 Evangelist Church near Spencer place Treharris(above)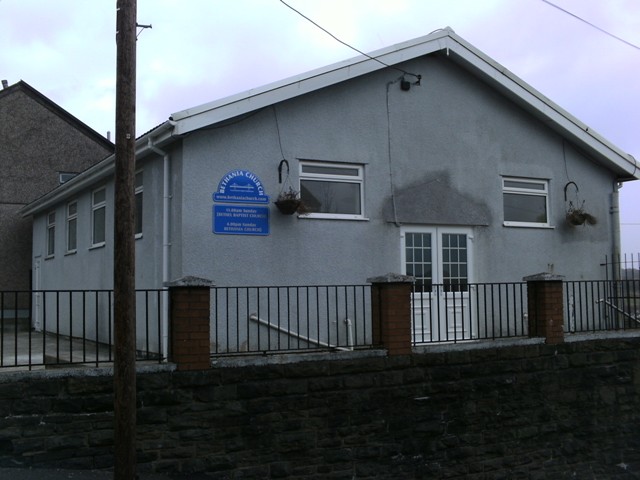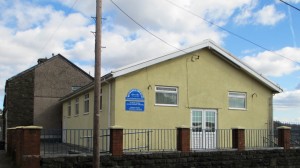 Above we see two pics of Bethania Church, Penn street Treharris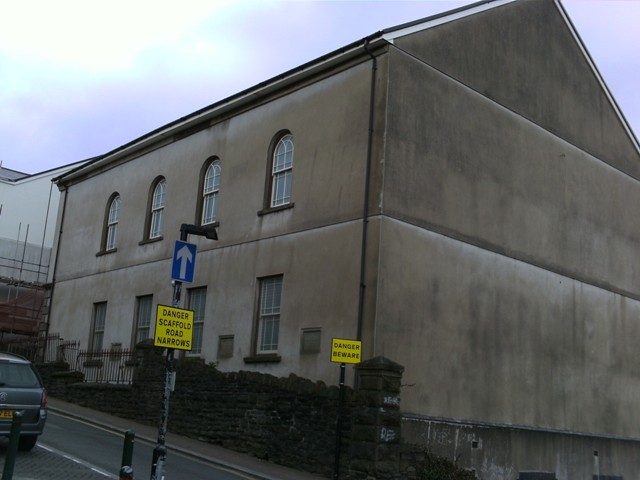 Treharris Tabernacle Church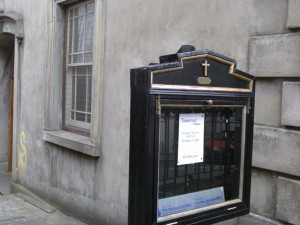 Front door of Tabernacle church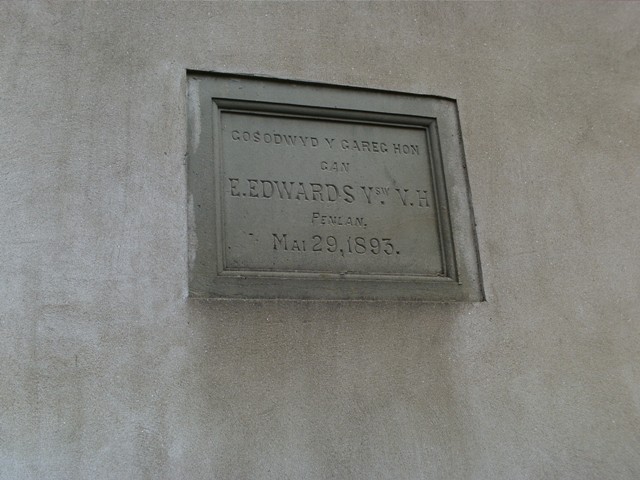 Memorial stone on the side of Tabernacle Chapel
Bethel Church,Perrott Street Treharris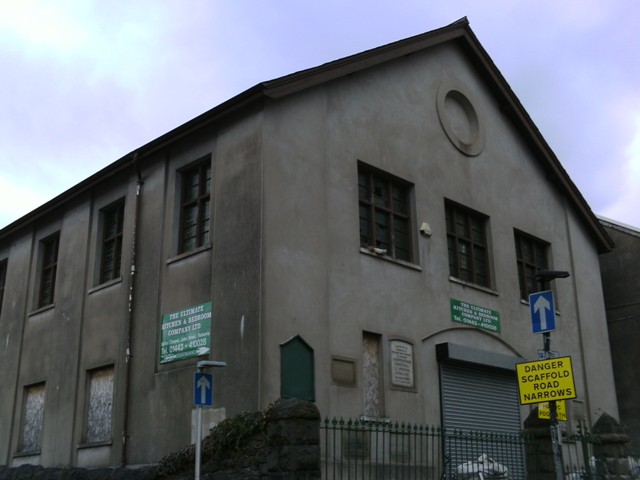 Sadly it is no longer in use as a church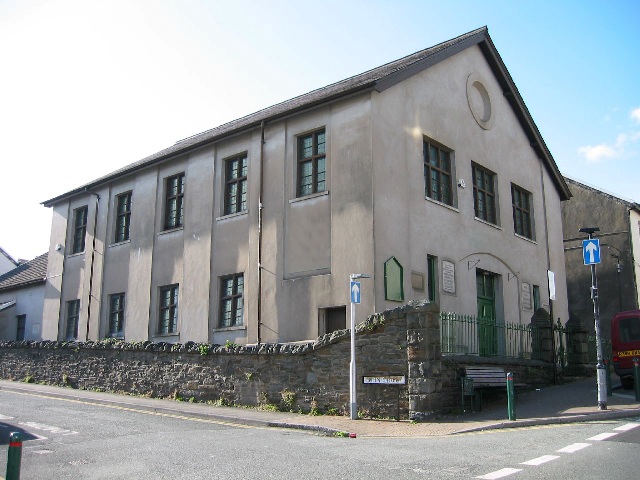 Bethel Church in better days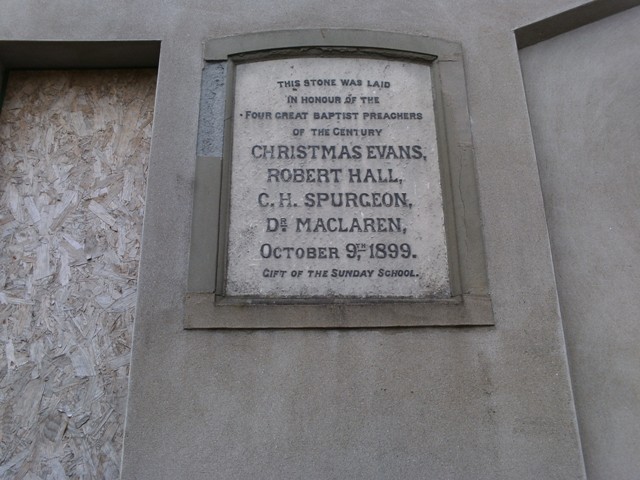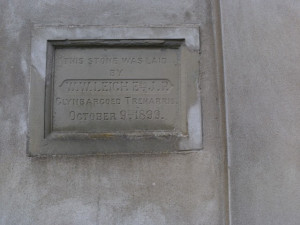 Two plaques on the walls of Bethel Church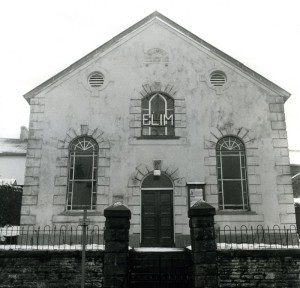 Elim Chapel John Street.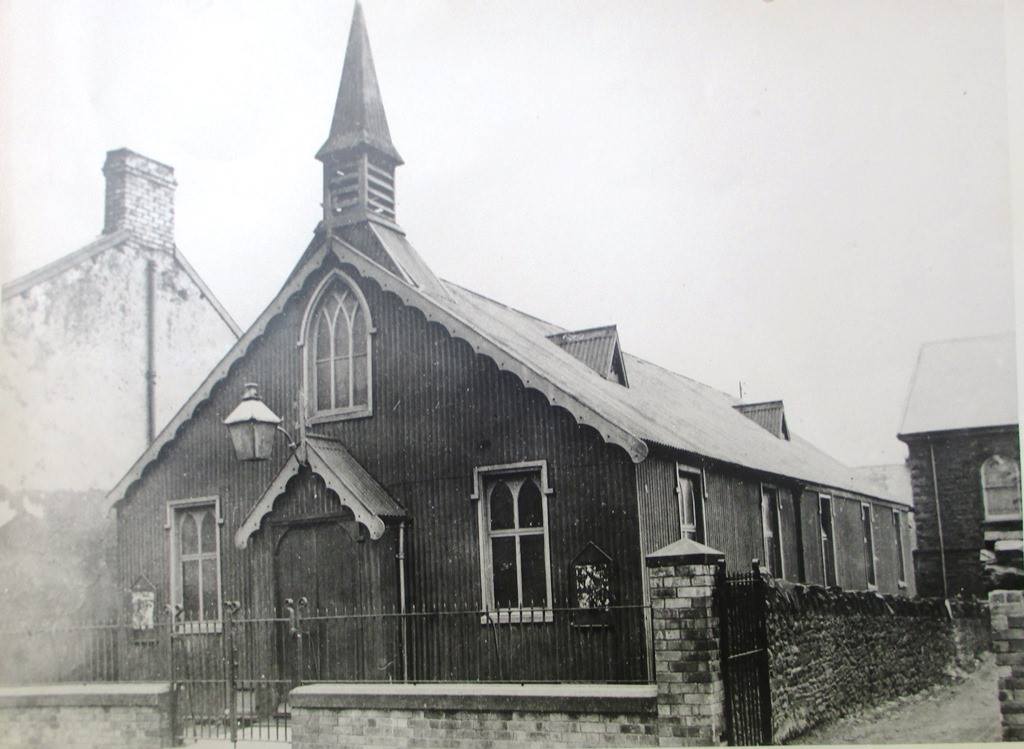 The original Church in Perrott Street replaced by the one below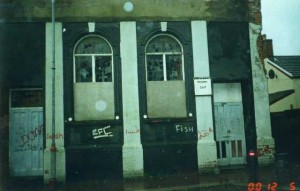 Church of Forward Movement Perrott Street, Now demolished
Brynhyfryd Church opposite Royal Hotel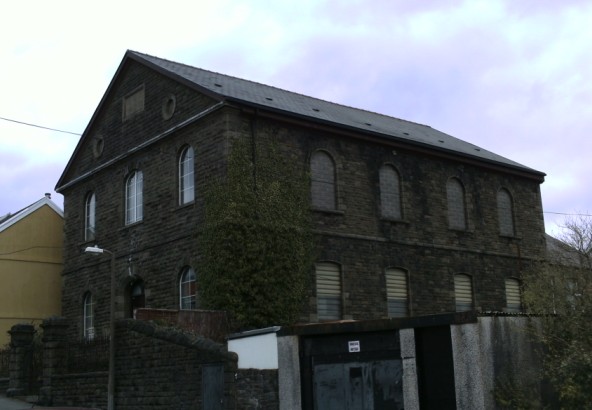 Below is a photograph of some of the Church deacons in 1909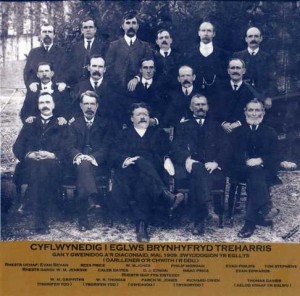 John Bounds (below) of Railway Terrace who worked so hard to keep the Chapel looking so good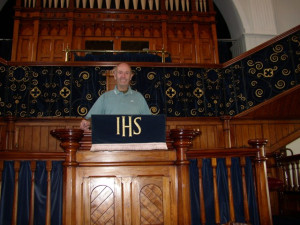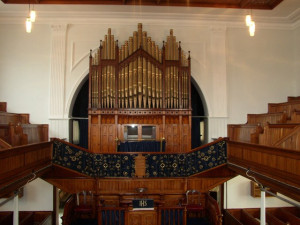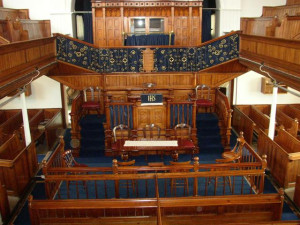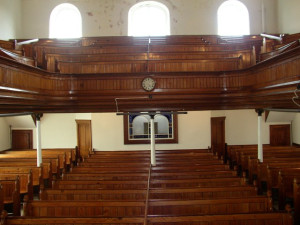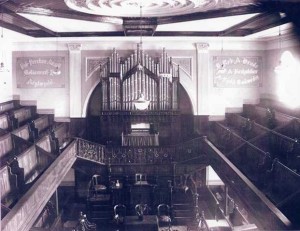 Above we see how splendid the building was.
The pictures below are courtesy of Roger Vowles, they show how the inside of this once beautiful building has been smashed down and left due to lack of funds, maybe one day it will be turned into something to be proud of once again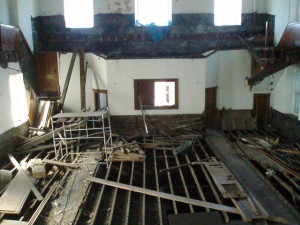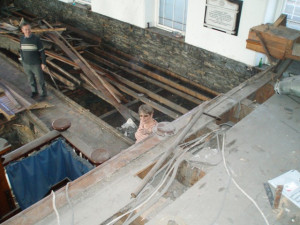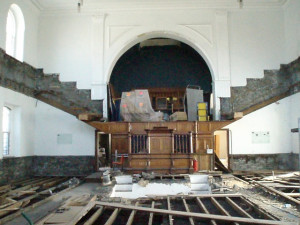 St Mathias Church Treharris, still going strong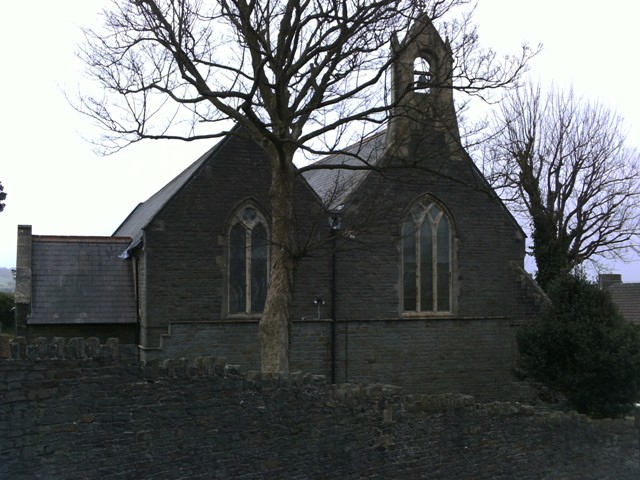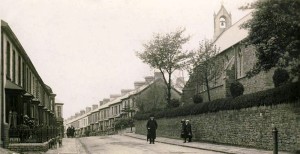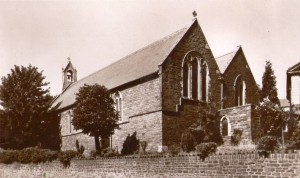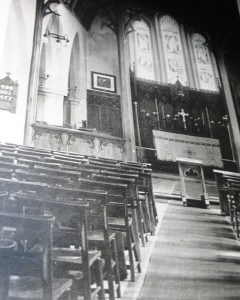 Inside St Mathias church 1979
Below we see a photo of the Old Sunday School in Forrest road during thec 1970's before it was demolished.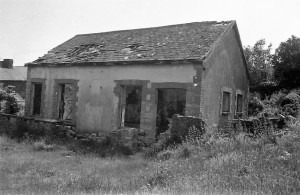 Edwardsville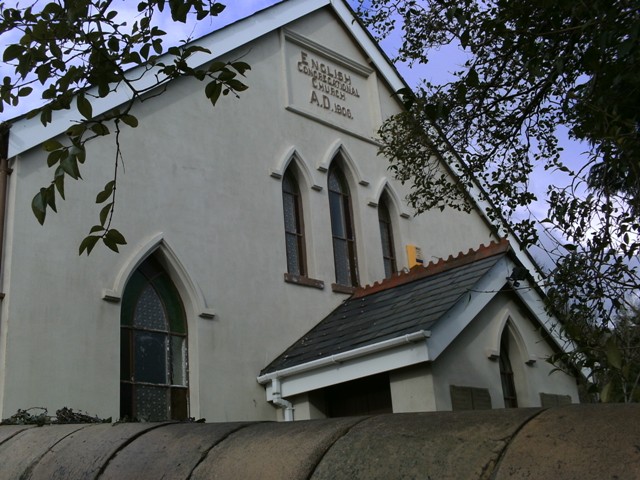 English Anglican Church, Edwardsville
Quakers Yard and Pentwyn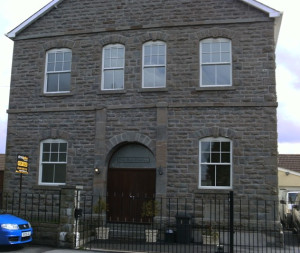 Berthlwyd Chapel, Pentwyn, Quakers Yard now a family home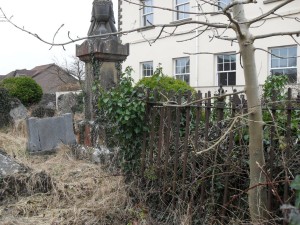 Berthlwyd derelict graveyard
The next set are of the Church and School on the Fiddlers Elbow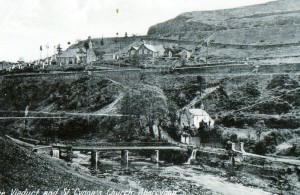 St Cynon Church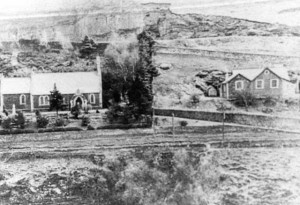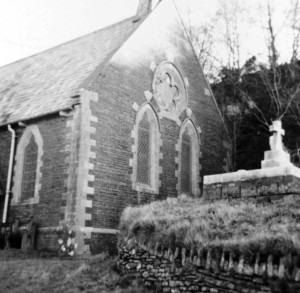 How St Cynon and its school used to look( R. Amos)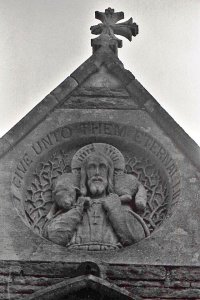 On the roof of the church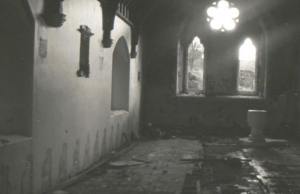 Inside the church before it was demolished (Jeremy Swattridge)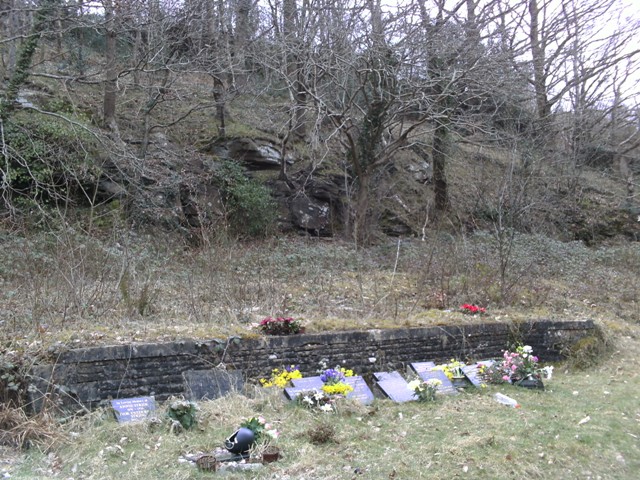 Sadly the church has been demolished but here is a photograph of the area in which it once stood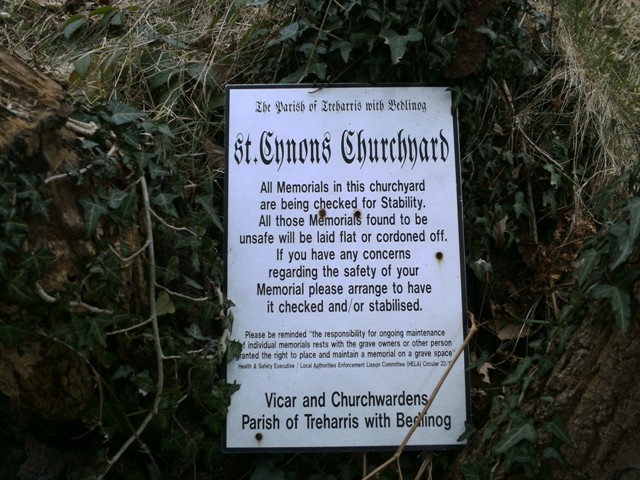 A warning sign in the graveyard of St Cynon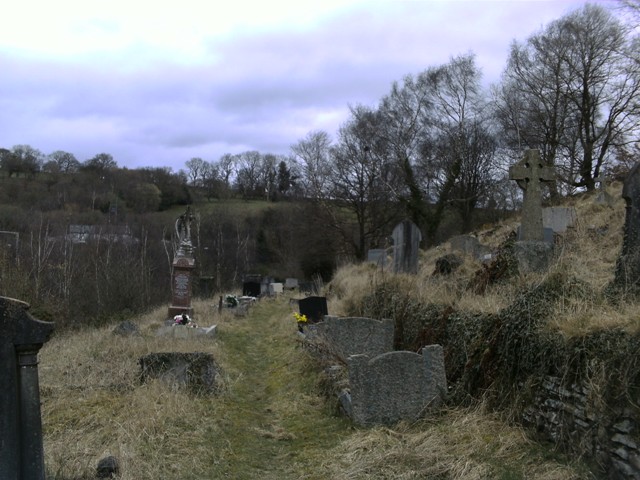 The St Cynon church grave yard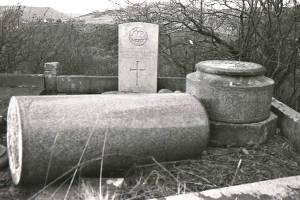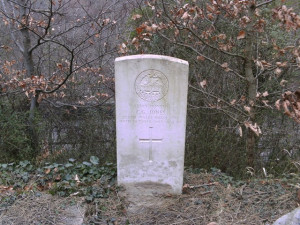 A soldier's grave in St Cynon grave yard

Llanfabon Church
Llanfabon rear
Llanfabon Cemetry
Henry Withers
With Tower added
It is no longer a Church, it has been converted into a family home…it is named "Church House."
Old chapel at the Top of Bedlinog no longer in use
Moriah Chapel,Bedlinog, on the steep gradient of Cwm Hill, no longer in use but redeveloped into a large family home.
Soar Wesleyan Methodist Chapel built 1889 Graig Terrace