Treharris was only served by Treharris station but a lot of freight trains passed through due to the large colliery. Below are pictures of Treharris station, trains and people who worked on the trains.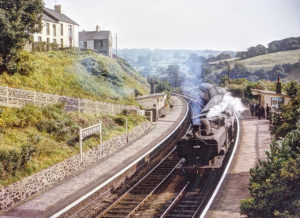 Station Master, name and date unknown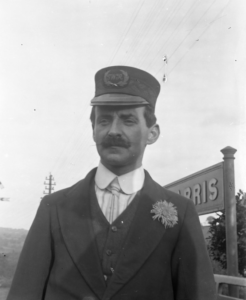 Treharris station
Below we see an original post card of the station there is a 1913 stamp on the card but we believe the photo was taken in 1910(thanks to Adrian Evans Edwardsville for this photo)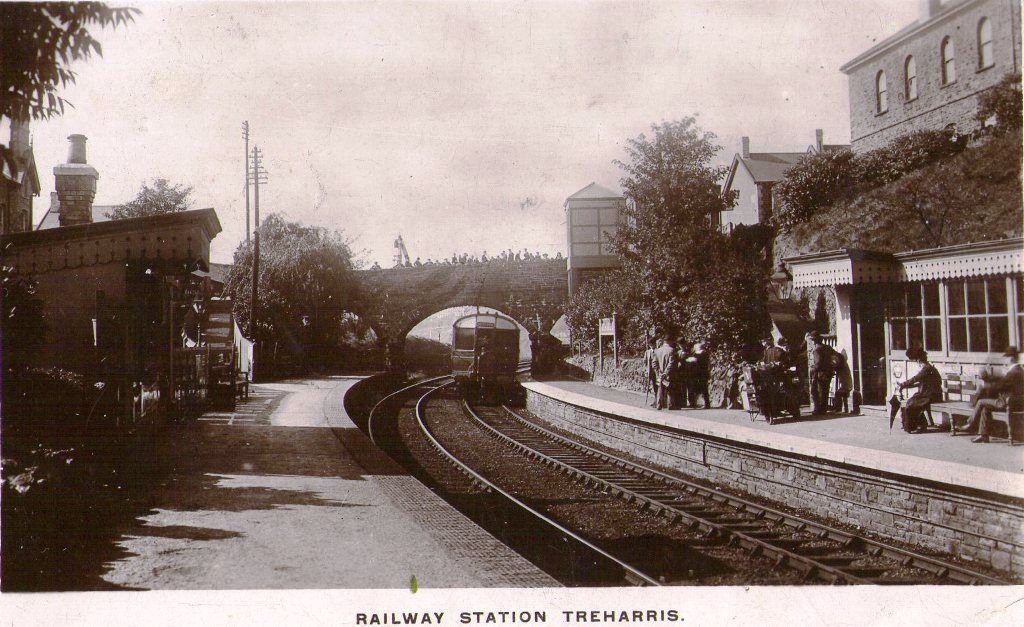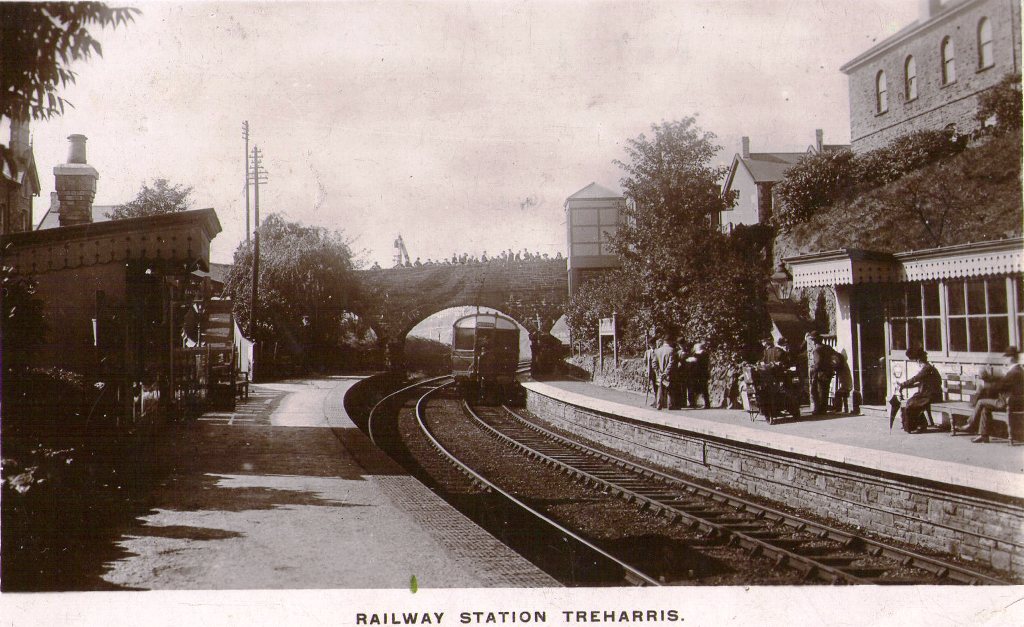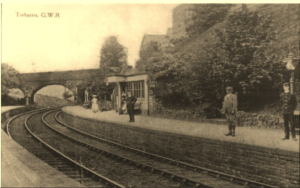 Train entering station 1960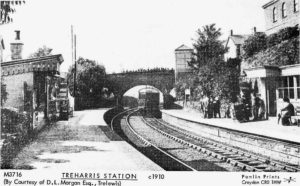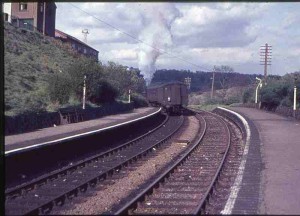 Train leaving station heading towards Trelewis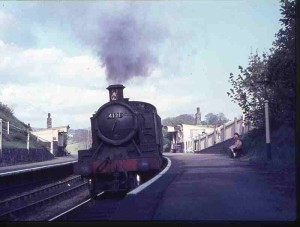 Train at station 1961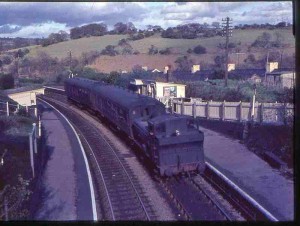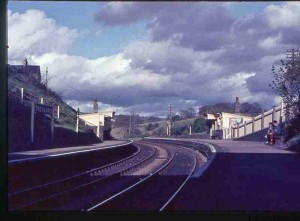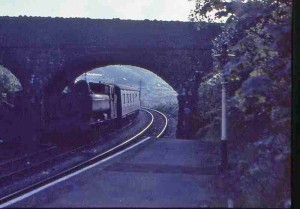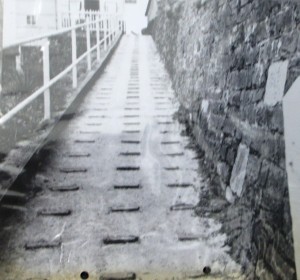 The path out of Treharris station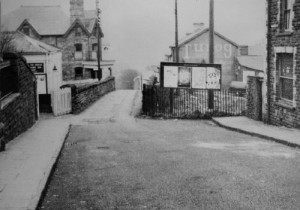 The Approach to Treharris station bridge now demolished rebuilt wider 
The Royal Train arrives at Treharris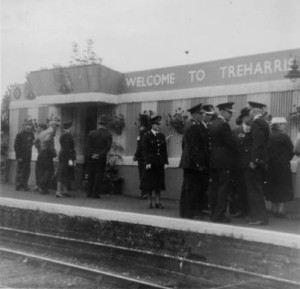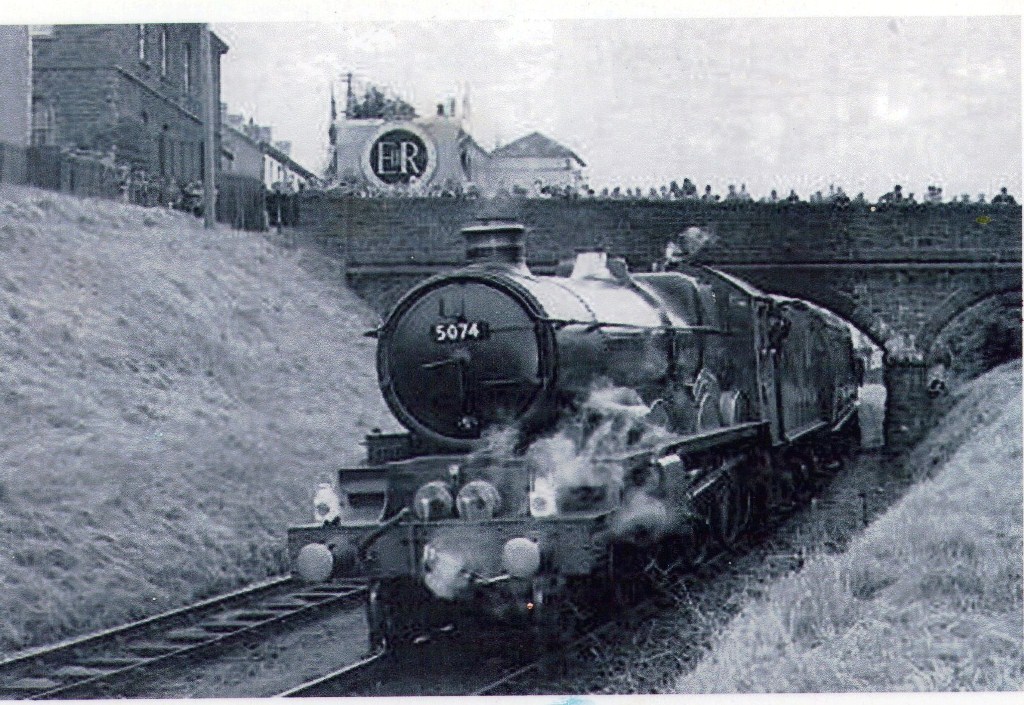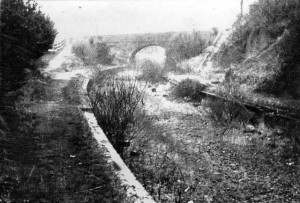 Treharris Station in 1974
Below some Photographs from Joan Wiggins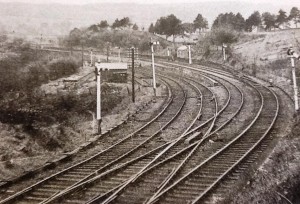 The lines out of Treharris that went down to Quakers Yard station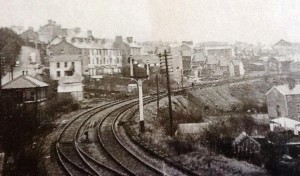 The old Signal box very near Gresham Place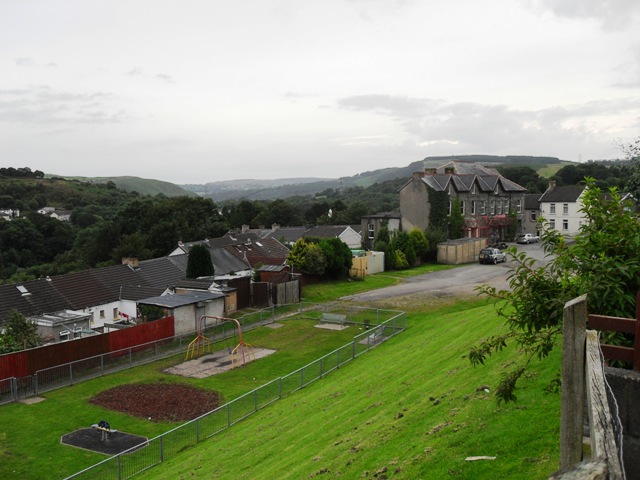 The site of the old Treharris station 2009
Below are a some of photographs of trains at Deep Navigation colliery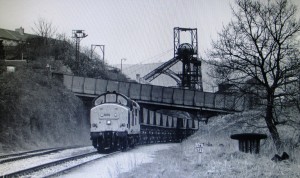 Below passing Railway Terrace (kind permission of the photographer Don Gatehouse from his visit in 1991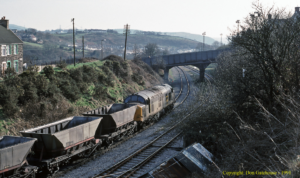 sidings below Railway terrace thanks to L Smart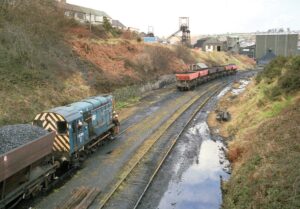 Deep Navigation in the Background taken by Richard Davies March 1991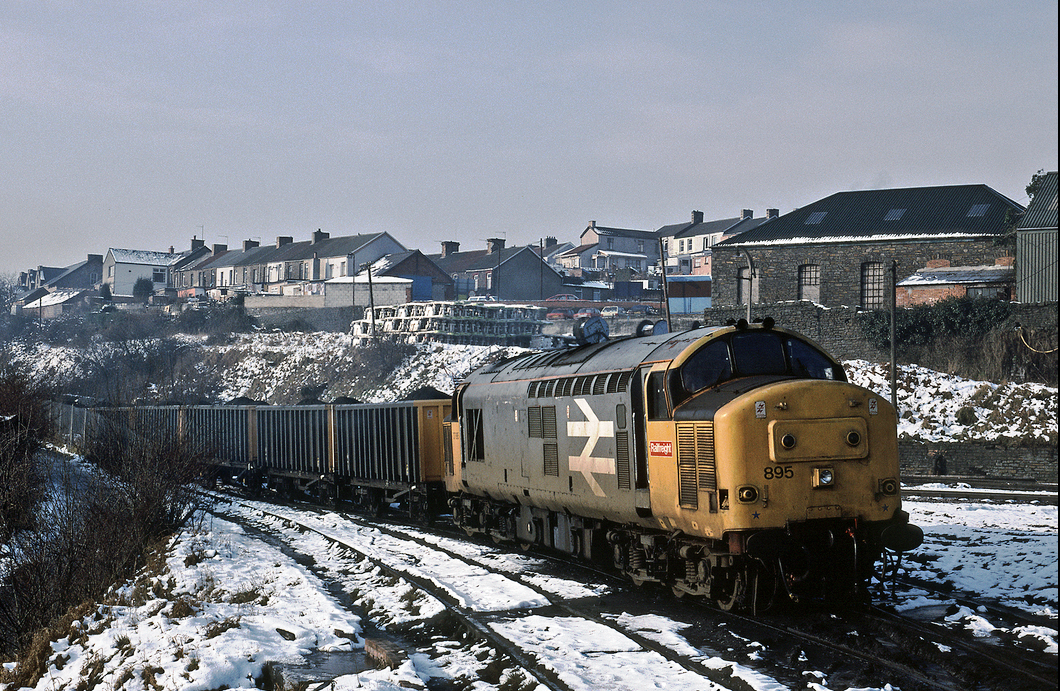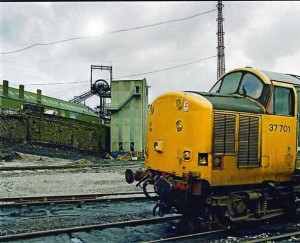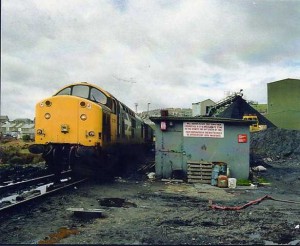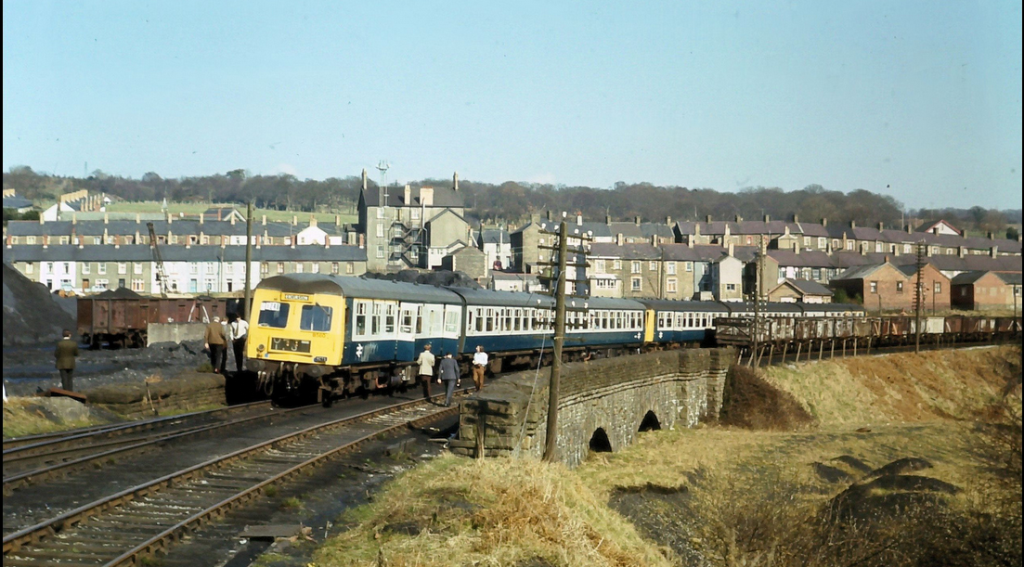 1972 top pit Treharris above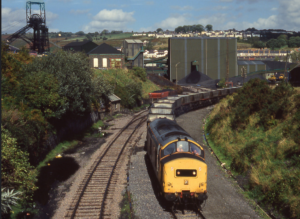 The above photograph is attributed to Mick Page and a fantastic reminder of our district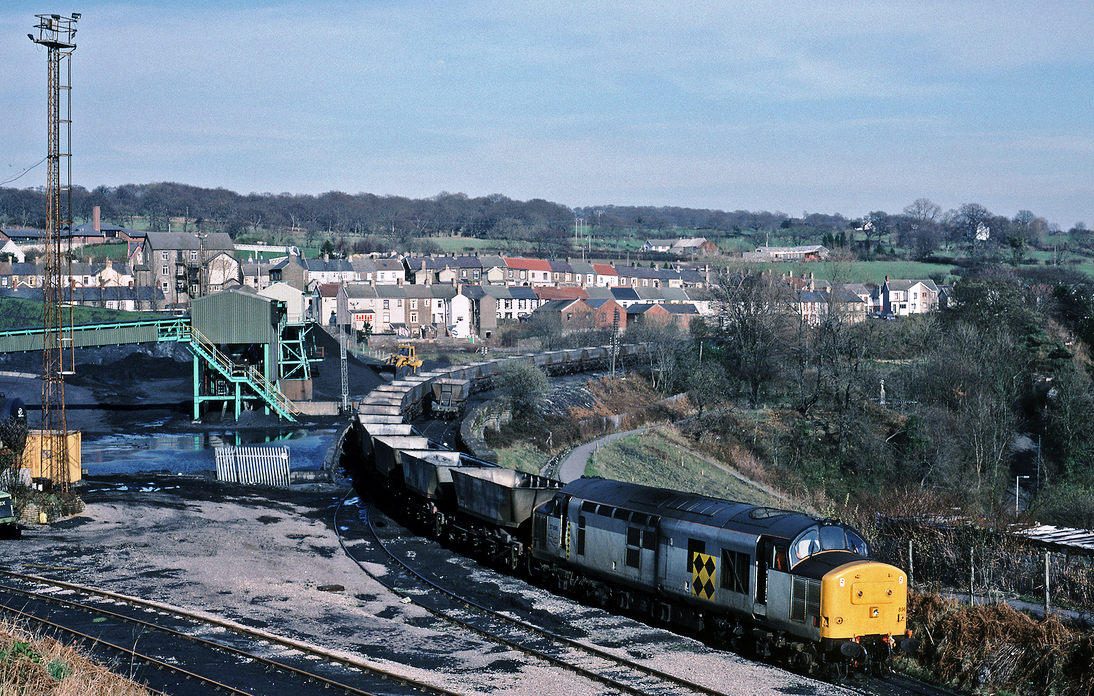 Above we see a coal trucks passing through the colliery and below a few years later and the track out of use.
In the 2 photographs below we see Lynda Collins and Dale Jones (1996?)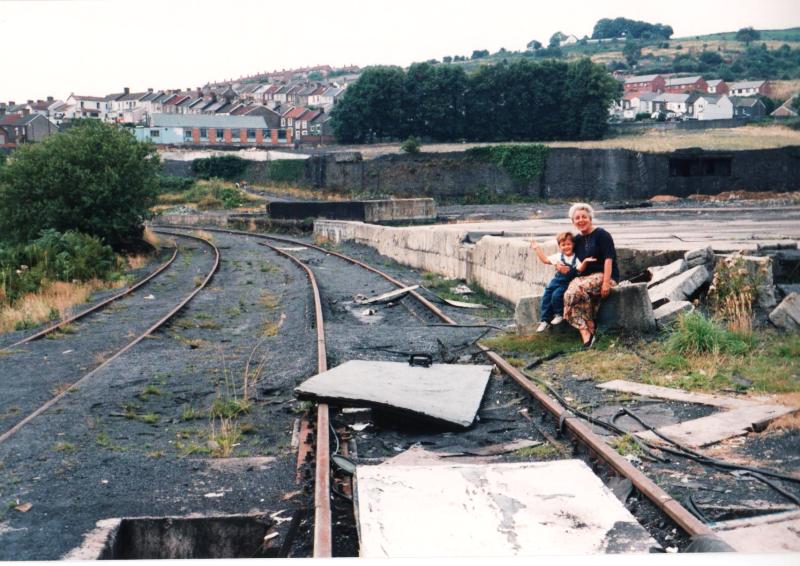 Disused Tracks above
Last days of the tracks and a sightseeing train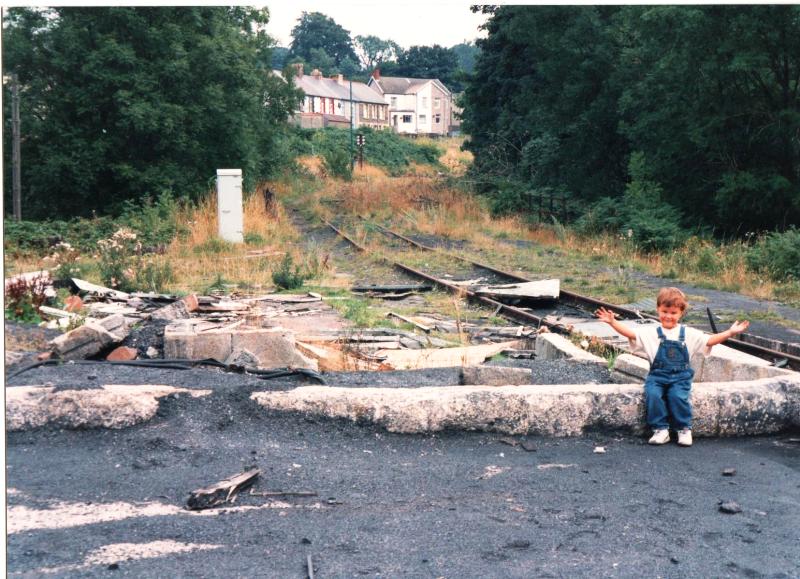 The picture above was taken many years after the site was closed, below we can see how that particular junction looked in the 1960's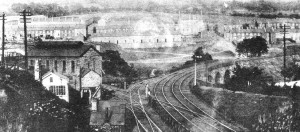 The important signal box on the junction between Trelewis and Treharris.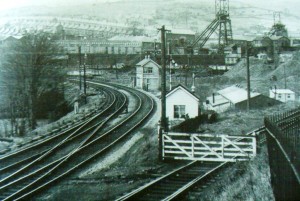 Another view of the Junction between Trelewis and Treharris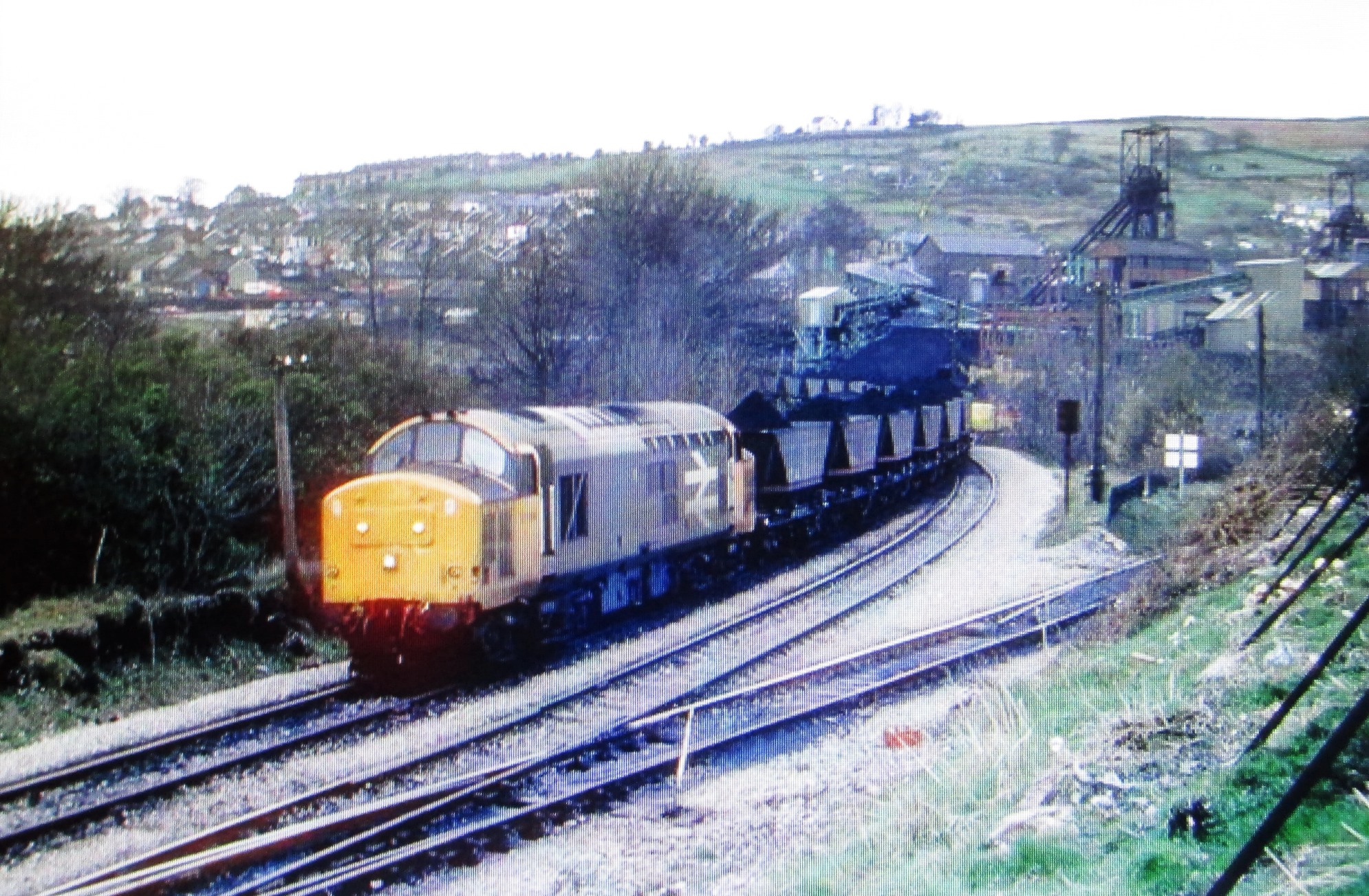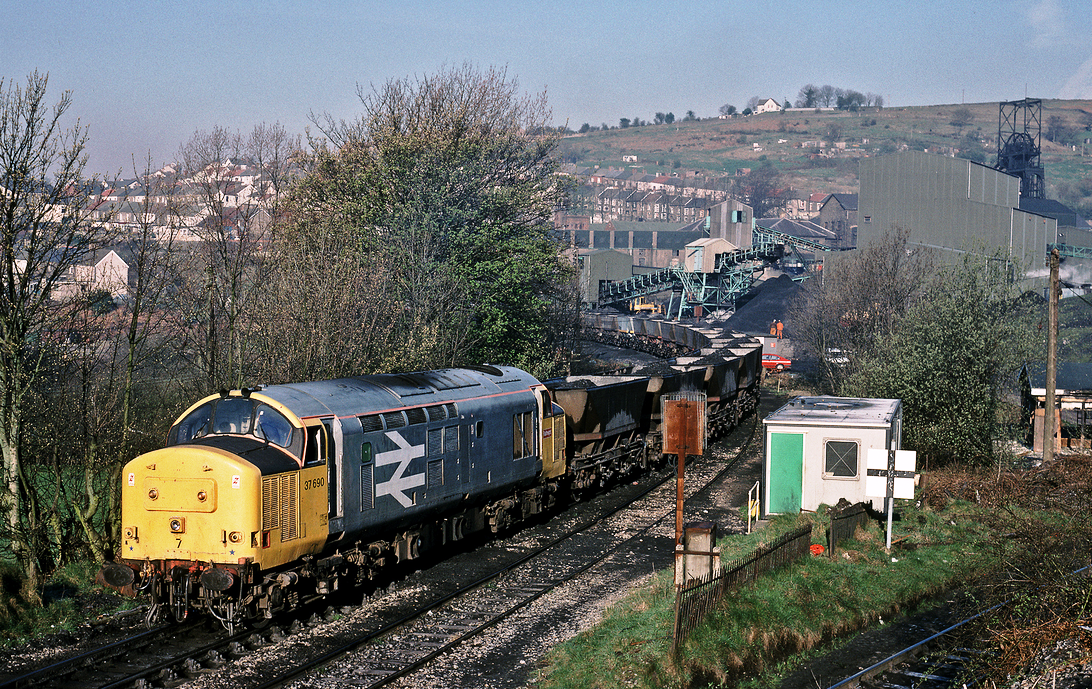 pictures of trains departing from the junction(above)