Quakers yard was the home of one of Wales' greatest Sportsmen, the legend Jimmy Wilde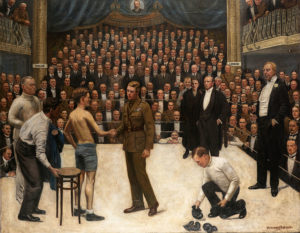 Wilde v Lynch 1919 shaking hands with HRH Prince of Wales
On 15th May 1892,Jimmy Wilde , the world boxing champion was born at Craig Berthlwyd (Pentwyn Deintyr), Quakers Yard, Merthyr Tydfil.
In 1895 the family moved up the valley to number 8 Station Road, Pontygwaith.
The family had moved to Tylorstown in the Rhondda Valley by 1904 Jimmy Wilde was just twelve years old, and he was working underground, he was a small lad and was able to crawl through gullies impassable to most of his colleagues. This helped him develop his amazing strength despite the fact that he never weighed more than 8 stone throughout his career.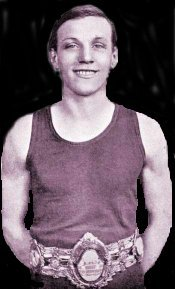 Wilde honed his fighting skills in boxing booths from the age of sixteen, and soon realised it could be much more lucrative than a life down the pit.
In 1909 Wilde married his wife Elizabeth and was a father by 1912
Wilde went undefeated in 103 bouts, all of which were held in Britain, a remarkable achievement.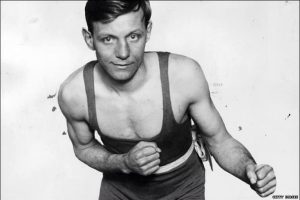 He took a British title in 1913 at the age of 21.
In 1916, he was crowned the first official World Flyweight Champion at the age of 24.
He had a record of 131 wins, 3 losses, 2 draws and 13 no-decisions, with 99 wins by knockout, which makes him one of the most prolific knockout winners of all time
Wartime service as a Sergeant Instructor interrupted Wilde's boxing career, but he returned to the ring and toured America for a year.
Sadly his powers were on the wane, and he retired in 1923 after losing his world title to Filipino fighter Pancho Villa in New York.
Wilde was known by a string of nicknames – the Mighty Atom, the Tylorstown Terror, and the Ghost with a Hammer in His Hand.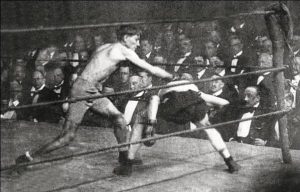 The story of one of Wales' true sporting greats has a tragic end.
He was mugged on a Cardiff railway platform in 1965 and spent his last four years in Whitchurch Hospital.
Jimmy Wilde died in a hospital near Cardiff and was buried in Barry Cemetery.
The young lad born in Quakers Yard, earned the right to be called one of the greatest boxers of all time
Thanks to Jon Carrier we have some names from this Charity match against Treharris ladies at the Athletic ground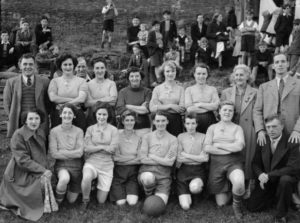 Bryngerwn(Avenue) Giants, – Bert Selway, Florence Selway, Mrs. George, S.Carlick, E. Ryland, Phyllis Williams, Mair Davies, Ena Price, Gwyneth Davies, Marilyn Evans, Mrs. M. Toogood, Eunice Jones, Olwen Carlick, Annie Yendel, Doris Porter & Elsie Evans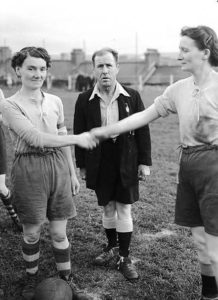 On the left my Grandfathers sister Aunty Eunice Jones with the Treharris captain Kath Morris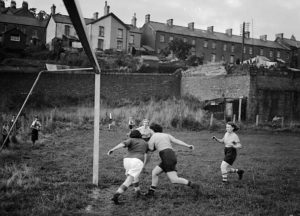 Action from the game look at the old Athletic ground (photo from National Library of Wales)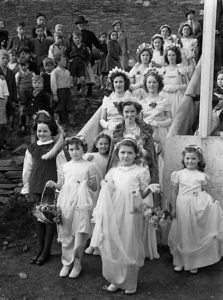 Carnival Queen was held the same day, all based around 100 years since the Great Exhibition of 1851 to promote all that was good in Britain,communities across the realm were invited to participate in various events to promote their communities. 
A Quakers Yard team from the Fifties thanks to Peter James for this one below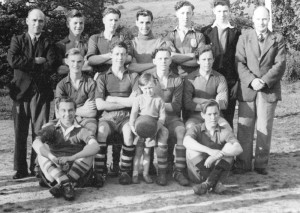 Back left Tom Bailey,Sid Harris , Ray Cross ,Doug Andrews
Middle row Glen Richards,Des Williams 
I also found these clippings from 1949-50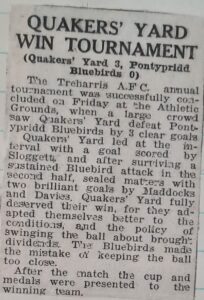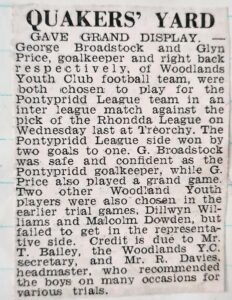 Woodlands Football teams 1952-53 (courtesy of Ron Davies)
Woodlands Y.C.
Ron Morgan, Dilwyn Williams, Terry Davies, Tom Bailey(Manager)
Des Williams,———, K.Andrews, Sid Jenkins, Tom Yoxall, ———-
Brian Davies, Glyn Humphreys?, Sid Harris, Dave Thomas, Ron Davies.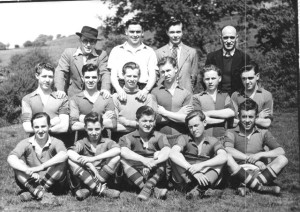 Below is another team from Woodlands Quakers Yard 1953 (courtesy of Ron Davies) We played a friendly at Llanidloes, Ron apologises for forgetting a lot of the names but to be fair it was over 50 years ago!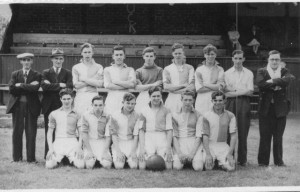 War time school rugby team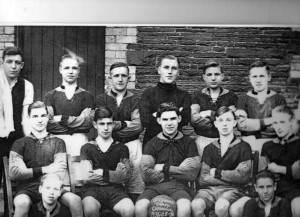 Boys Brigade football team from St Cynon Church, Quakers Yard… league champions 1934-35-36…in the picture front row is Doug Broadstock…in the back row is Mr Andrews, father of John Andrews. (pic courtesy of Adrian Broadstock)
Quakers Yard darts team
Popular faces from Quakers Yard..taken at the now demolished Buff Club, Leighton Bethel,(far right second row from front) the former landlord of the Glantaff is amongst the players.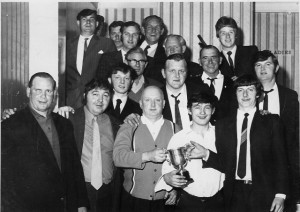 Bob Maddox John Rees Jonny lewis miss Patrick Donahue Leighton Bethell behind Leighton looks like Mike Clarke Windom street with glasses