Treharris Schools
Treharris Central School 1914
I was fortunate enough to acquire the following photographs of the Treharris Girls School in Perrott Street…they are taken during 1914. I have added two photographs from 2009 to show how the building looks Today. There is a nursery school there now for the very young children of the Town and part of the school buildings have been converted to a Community centre.
I am not sure who had these original photographs but I am grateful to my great uncle Jack Corkrey, now aged 88, for these copies. I have no idea who the children are or any of their names but no doubt someone will have had family, great grand parents or grandparents who attended the school.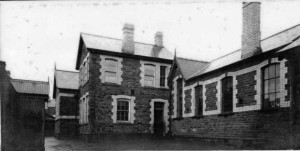 Treharris Girls School 1914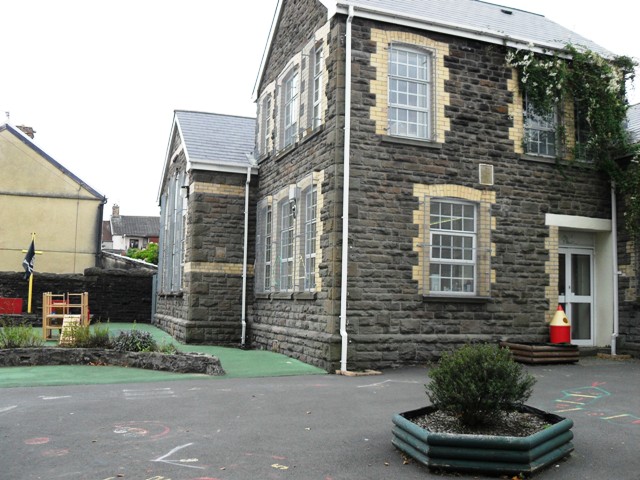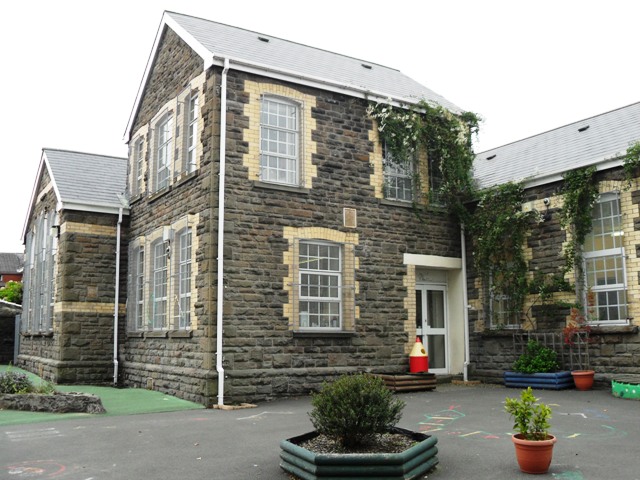 The two pictures above are of the Treharris girls School buliding 2009…now a nursery and Community centre.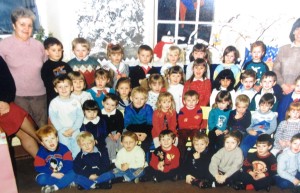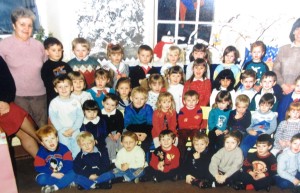 Nursery Class 1989-90
The above photo includes my niece Kirsty Lambert and nephew Scott Aldred,also Rachel Thomas, Carly Watkins, Scott Waddington Yorath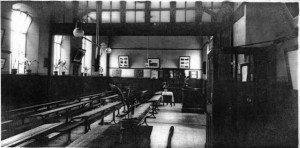 Inside the School assembly room 1914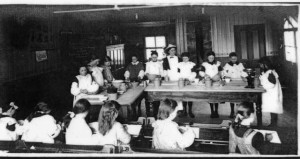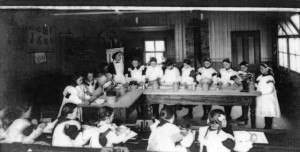 Above are two photographs of the Cookery classes 1914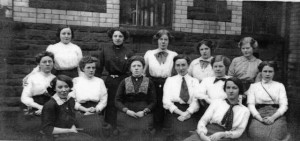 The Teachers at the Treharris girls school 1914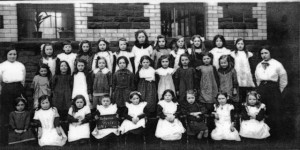 Standard One 1914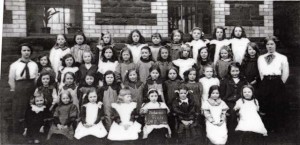 Standard Two 1914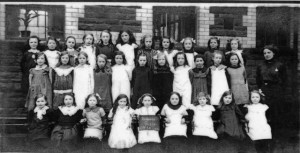 Standard Three A 1914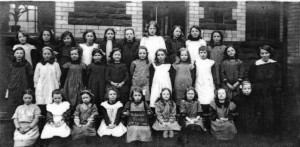 Standard Three B. 1914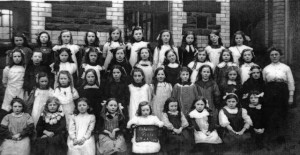 Standard four A 1914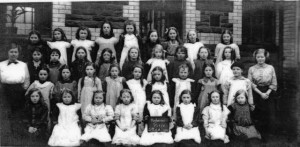 Standard four B 1914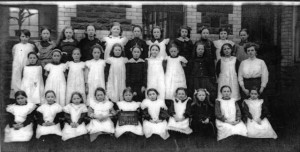 Standard five A 1914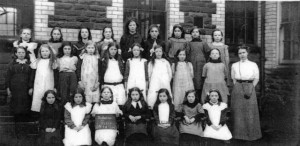 Standard five B 1914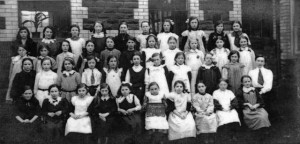 Standard six 1914
The picture below is of Treharris school children around the 1914 period, it is a mixed photograph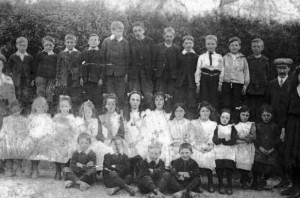 The young boys were also well looked after at the school and in 1903 they won a Certificate of merit.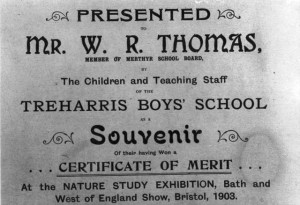 Below we can see pictures of the boys from 1903, doing various activities to do with nature. The first picture is taken at the School with the boys creating a sun dial…The picture sees Edwards Street in the Background.
The pictures that follow are mainly taken at Quakers Yard.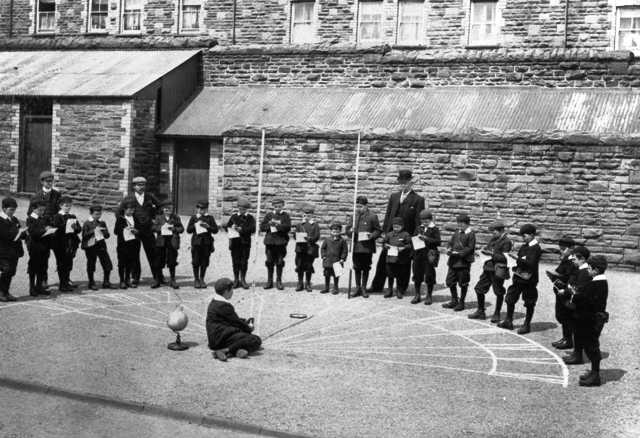 The next three pictures show the lads on the local hill sides learning about nature with their teachers 1903.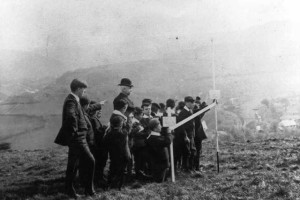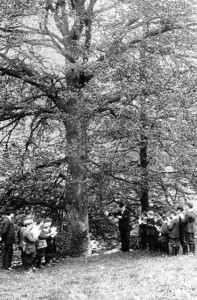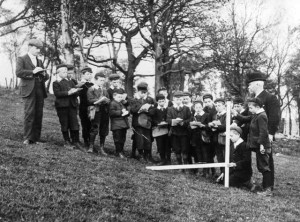 The final pictures show the class down on the river Taff in Quakers Yard.In the Background is Woodland cottage on Rodericks farm. To the right is the Quakers Yard Taff Bridge (1891) On some of the pictures you will see three men in a field that is now the site of the Woodlands School which was later opened in 1905. The staff and pupils were observing the whirlpools at Quakers Yard.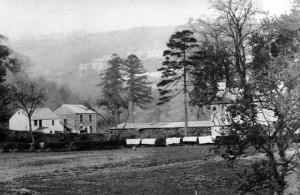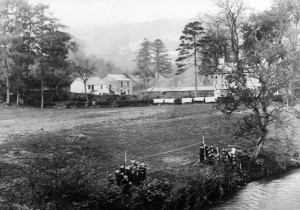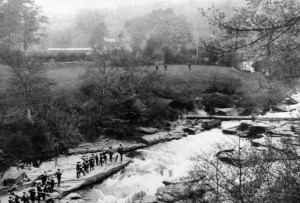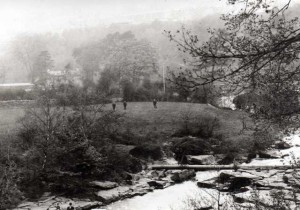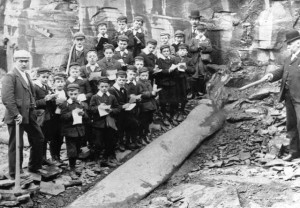 Below we see a Treharris infant school photograph dated 1929 (courtesy of Mike Williams)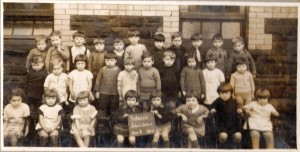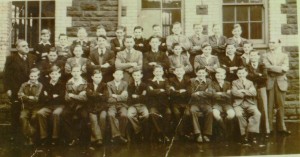 Norman Williams. Born 1936 and lived in 25 Penn Street, Mother Maggie Williams nee Lloyd. Father Griff Williams both worked in Deep Nav. until Norman became a £10 Pom in 1970, he now lives in Australia. He sent me an old school photograph of his last year in Treharris school. Norman is in the middle row 5 from the left.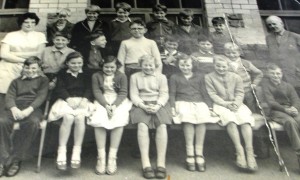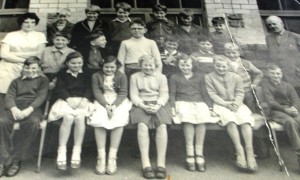 Front row David Robbins Kay farmer Jennifer Lock Karen Phillips
Glynis belcher Marion Tovey was Williams,  Robert Disson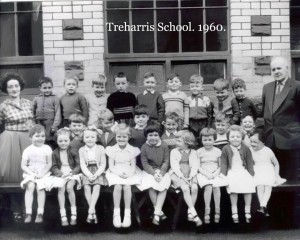 Below we see the Treharris infants again from 1960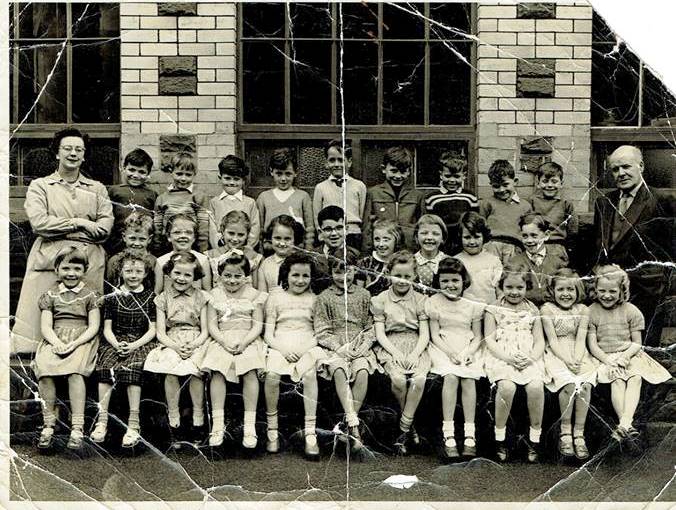 Treharris infants 1960
back row: Miss Davies,Stephen Llewelyn, Ivor Wilshire, Wayne Farmer,Graham Morgan, Robert Stevens, G Williams, Stephen Morgan,L Drake, K price, Mr Evans
middle row:
Stephen Carlik, Susan Jones, Gail Williams l Reynolds, Livio Lanzarote, Pamela Moorman,Elizabeth Jones, Lynn Neville,Ian Sellick,
front row:
Linda Davies, Christine Jayne, Barbara newton, b Jones, Carol James, Helen Davies, Glenda Philips, Moira Jones, Eirwen Jones, Gail Robson , Linda Williams 
Below we can see a photograph courtesy of Jan Rees (nee Hunt) who now lives in France but she is a Treharris girl from the park,Anne Wheldon (nee Beynon)  names the people in the photograph(1958)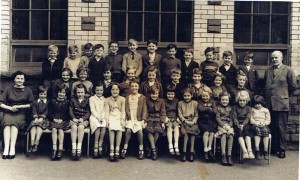 Kathy Griffin, Janet Hunt, Sheila Evans?, Christine herbert, Myrtle Ryland, Margaret King, Heddina Jones,Beth Penry, Eirwen Bounds, Pearl Cox, Annette Harries, Verna ? , Shirley ? Mrs Brenda Jones class teacher.
Middle row right to left,
 Mr Evans, Headmaster Sandra Jones, Linda Wallace, Anne Beynon, Roderick Richards, Sharon Luckwell, Richard Morgan, Ruth Howells, Susan Whatmore, Rosanna ?
Top row right to left,
Alan Rees, Andrew Lipian, Nigel Neville, Clive Morris, Adrian Jones, Lyndon Davies, Paul Wilkins, Peter Beasley, ? ?, Steven Morgan, ?? , Robert Williams.
Below we we see two photographs of Treharris school taken in 1958 (courtesy of A Evans.)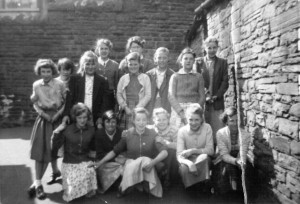 Some of the girls included in the photograph are M.James,B Monks, M Edwards,A Frances, B Jones,J Trehearne,A Pickton, D Warren, M Watkins, J Andrews, W Morgan J Powell, B Morgan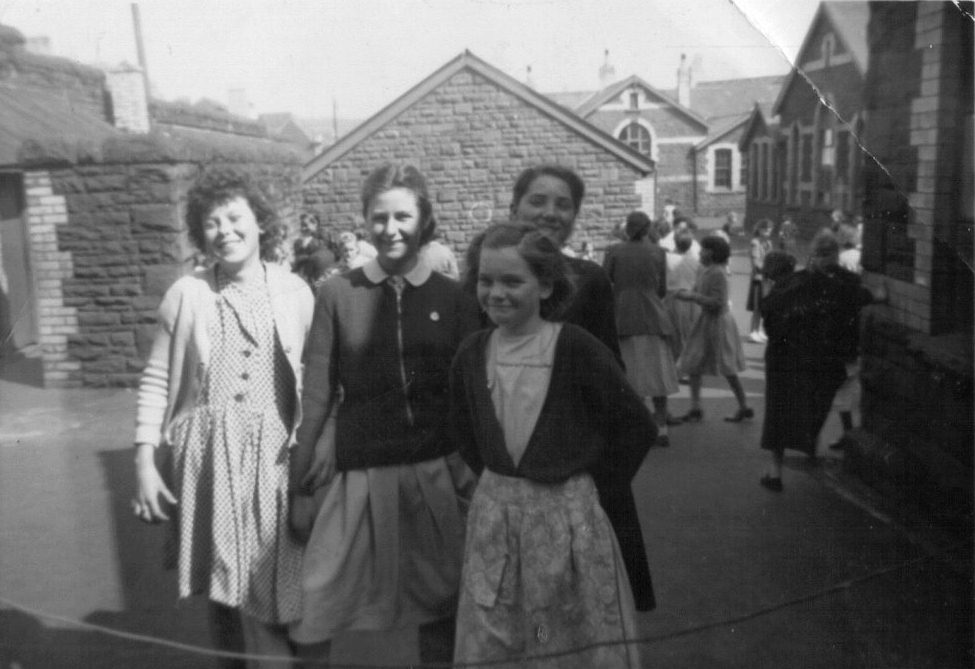 ? Gillian Francis, Tina or Carroll Cox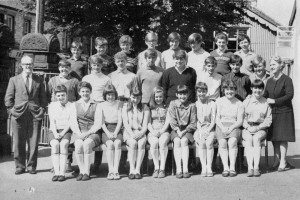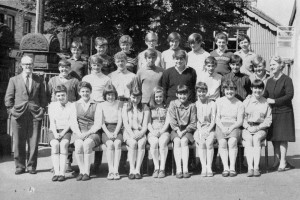 Treharris School Approx 1965
Top row Trevor Jenkins David batman Paul Marshall Philip Neil Alan Lewis Graham Francis Graham Morgan Richard Owen,
middle row Wayne Williams Carlton Arthur Russell Francis Keith Williams, Roger tanner Graham Cox,Russell Francis Robert kedward,
bottom row Christine oleary Gail Robertson gaynor row Alison Lewis Gail robson Moira marshalsea Lynne Thomas Janet munkley and linda Woosnam
Webster street School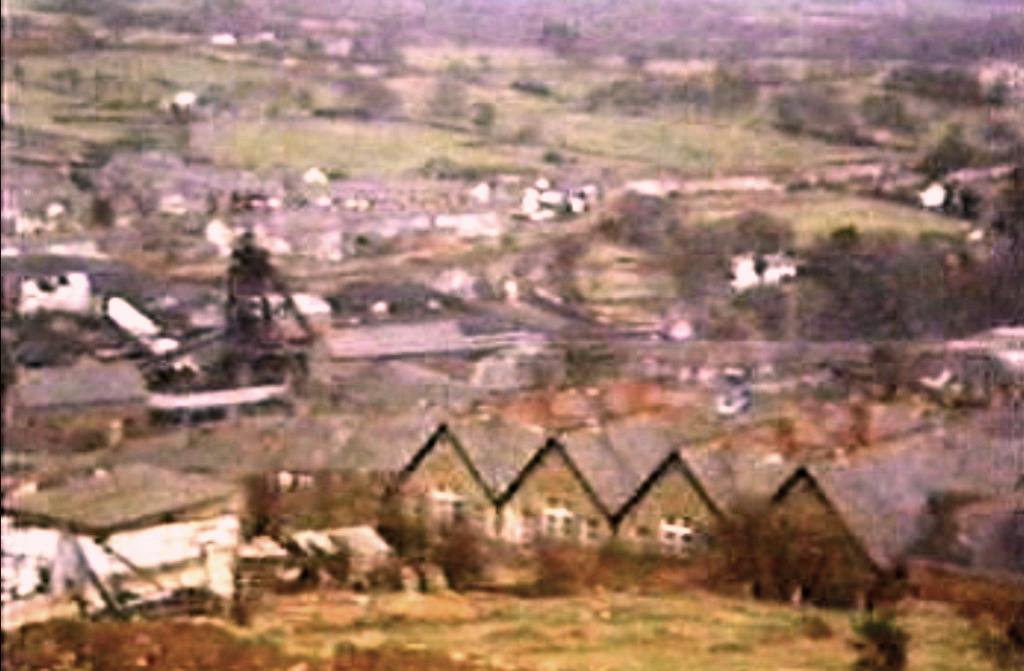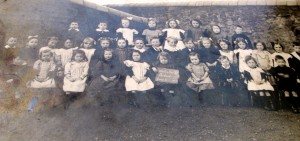 Class from 1914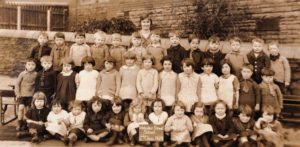 Class from 1929 above (photo of Webster Street school class two 1929, thanks to David Beeton who found it in his mother's collection, she is still alive at 94 in Surrey Mrs. Elizabeth Mary Beeton (nee Hooper)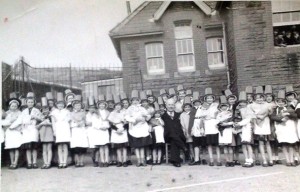 Treharris Webster Street infants 1960
back row: Miss Davies,stephen llewelyn, Ivor wilshire, wayne farmer,graham morgan, robert stevens, g williams, stephen morgan, l drake, k price, Mr Evans middle row: stephen carlik, susan jones, gail williams l reynolds, livio lanzarote, pamela moorman,elizabeth jones, lynne neville,ian sellick, front row:linda davies, christine jayne, barbara newton, b jones, carol james, helen davies, glenda philips, moira jones, eirwen jones, gail robson , linda williams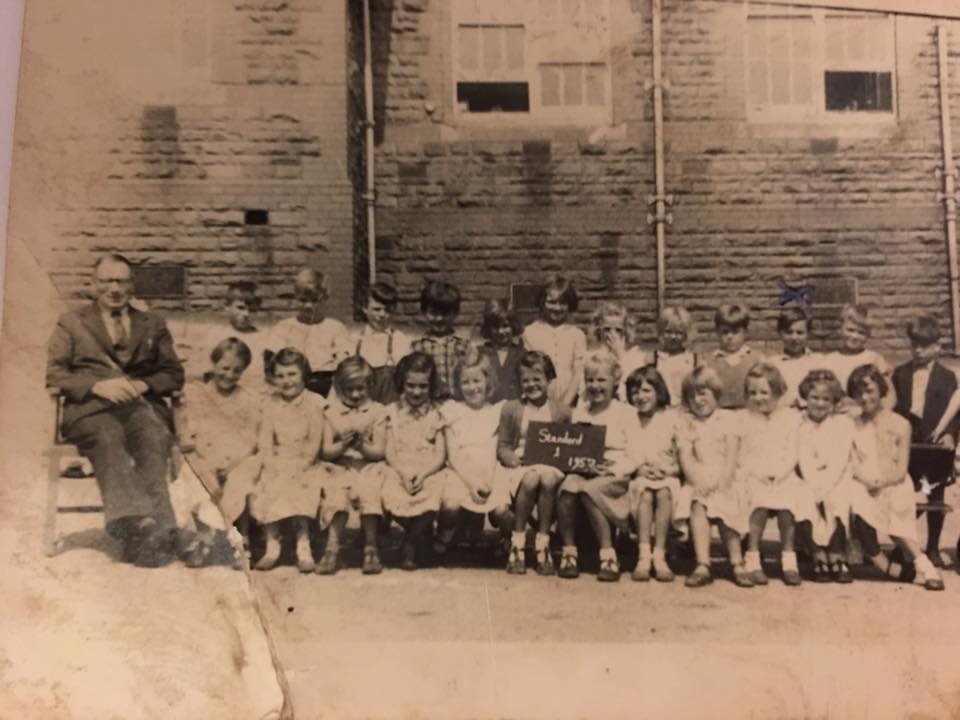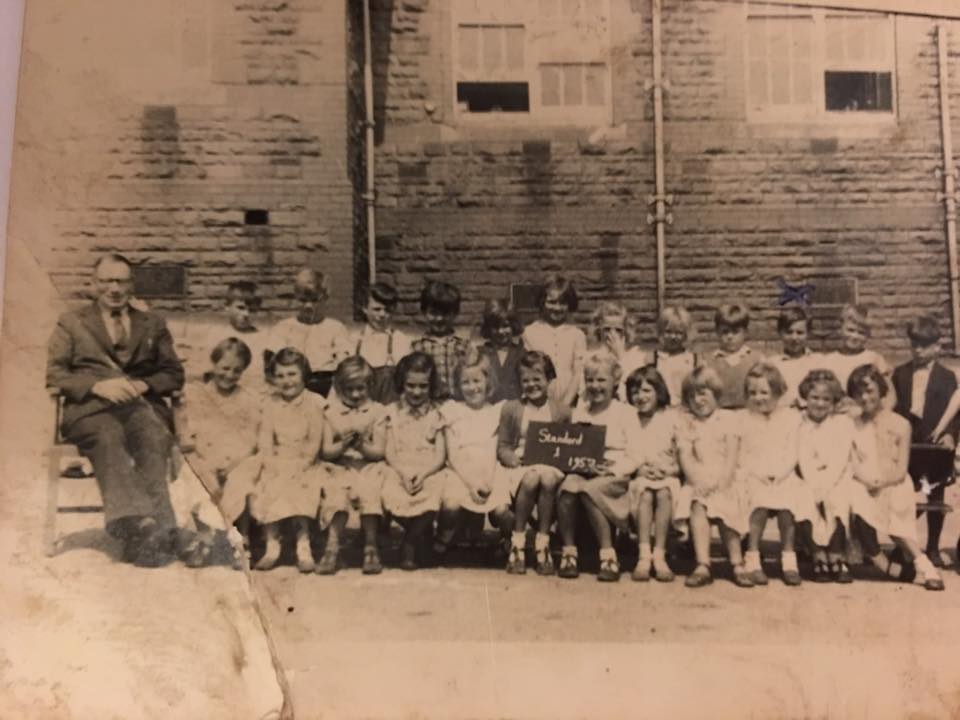 Above we see Mr Bow and the Webster Street kids from 1957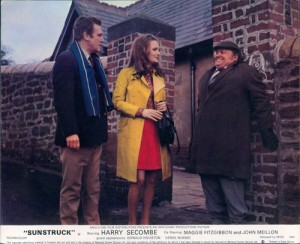 Harry Secombe making the film Sunstruck in 1971 at Webster Street school