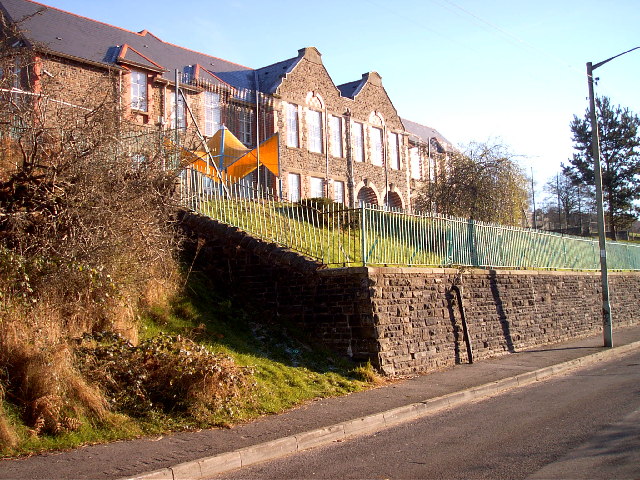 Bedlinog Secondary School
Bedlinog girls school possibly 1946 (photo Karen Davies)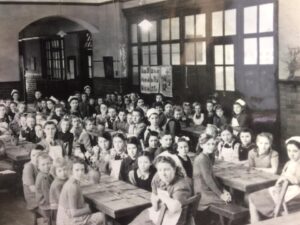 The Following are photographs from Schools in Bedlinog, if you have any more I can add please get in touch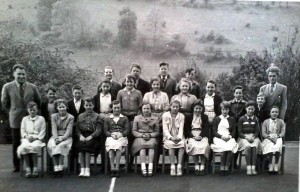 .
above is a 1955 photograph featuring Kerry Rosser next to headmaster Gwyniera Parry , Esme Williams, Heather Meaden ,Kathleen Gowen, Mr Rowe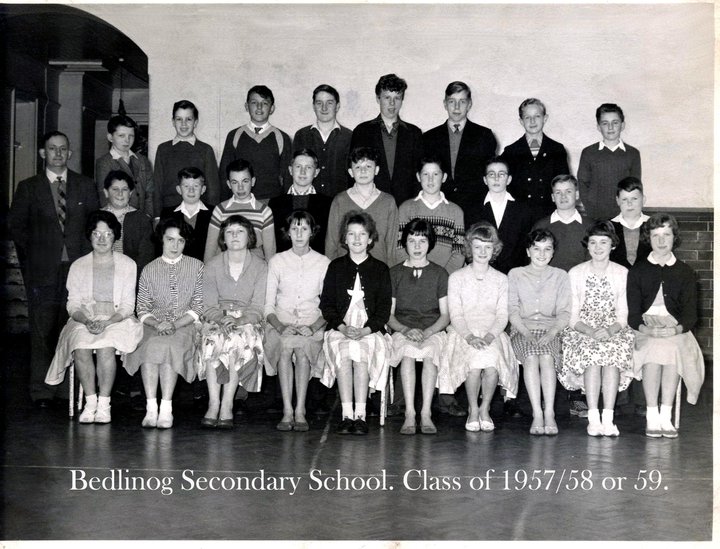 Two photographs below from early 1960's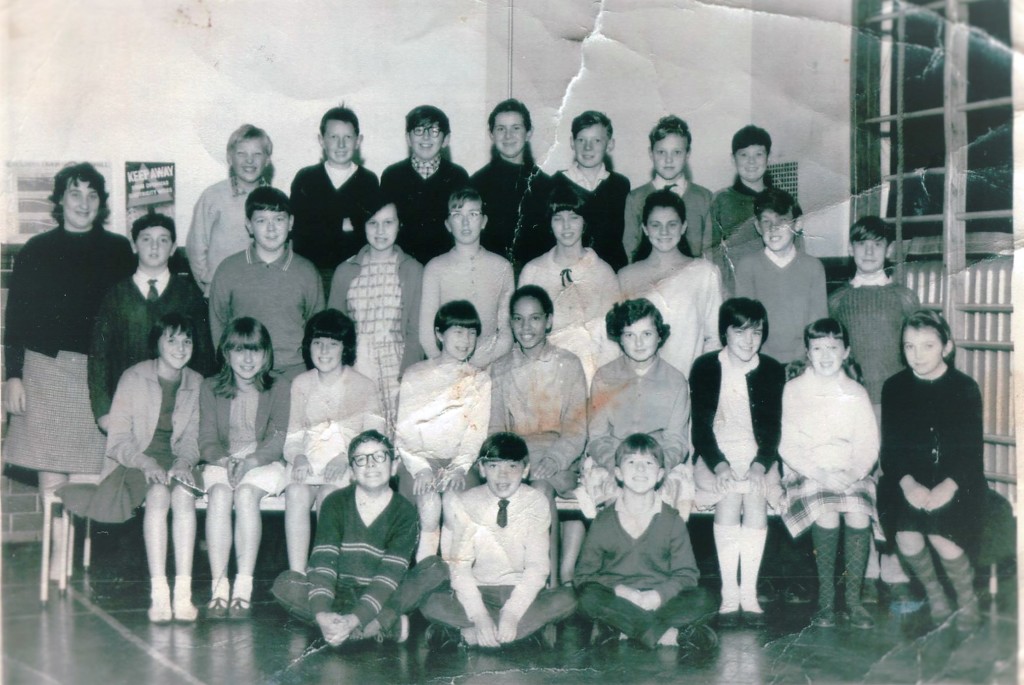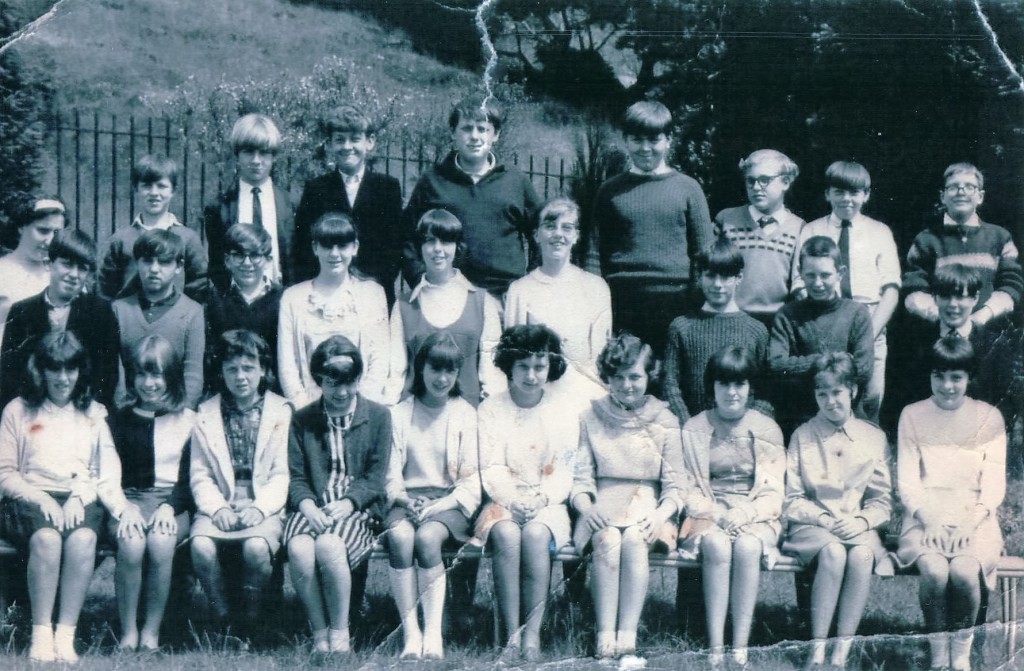 Below we see a class from the early 1960's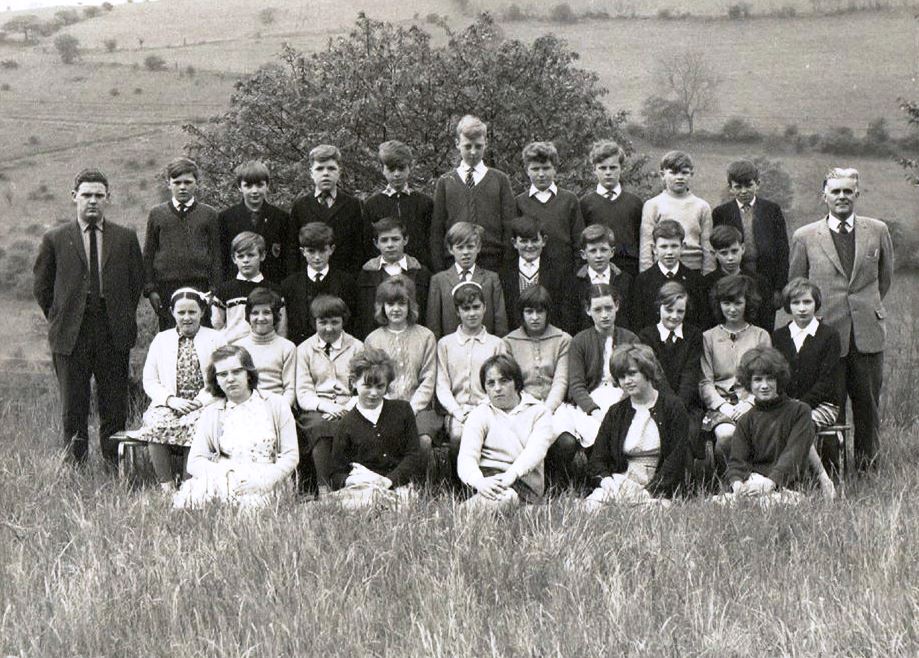 boys-Len Light Dai E Hughes Howard Davies Dai Jones Bernard Evans Paul Dixon ?? Ivor Price Martin Jones Mr Madox Dougie Hughes ?? Dai Hughes Neville Britain Arwel Harris Glen Picket Lewis Jones ??
girls–Eirlys Roberts ?? Gaynor Mantle Christine Davies Diane Roberts Alison White Ellen ? ?? ?? ?? Gloria ? Kay Edwards Betty ? Sheila Garbett Teacher ??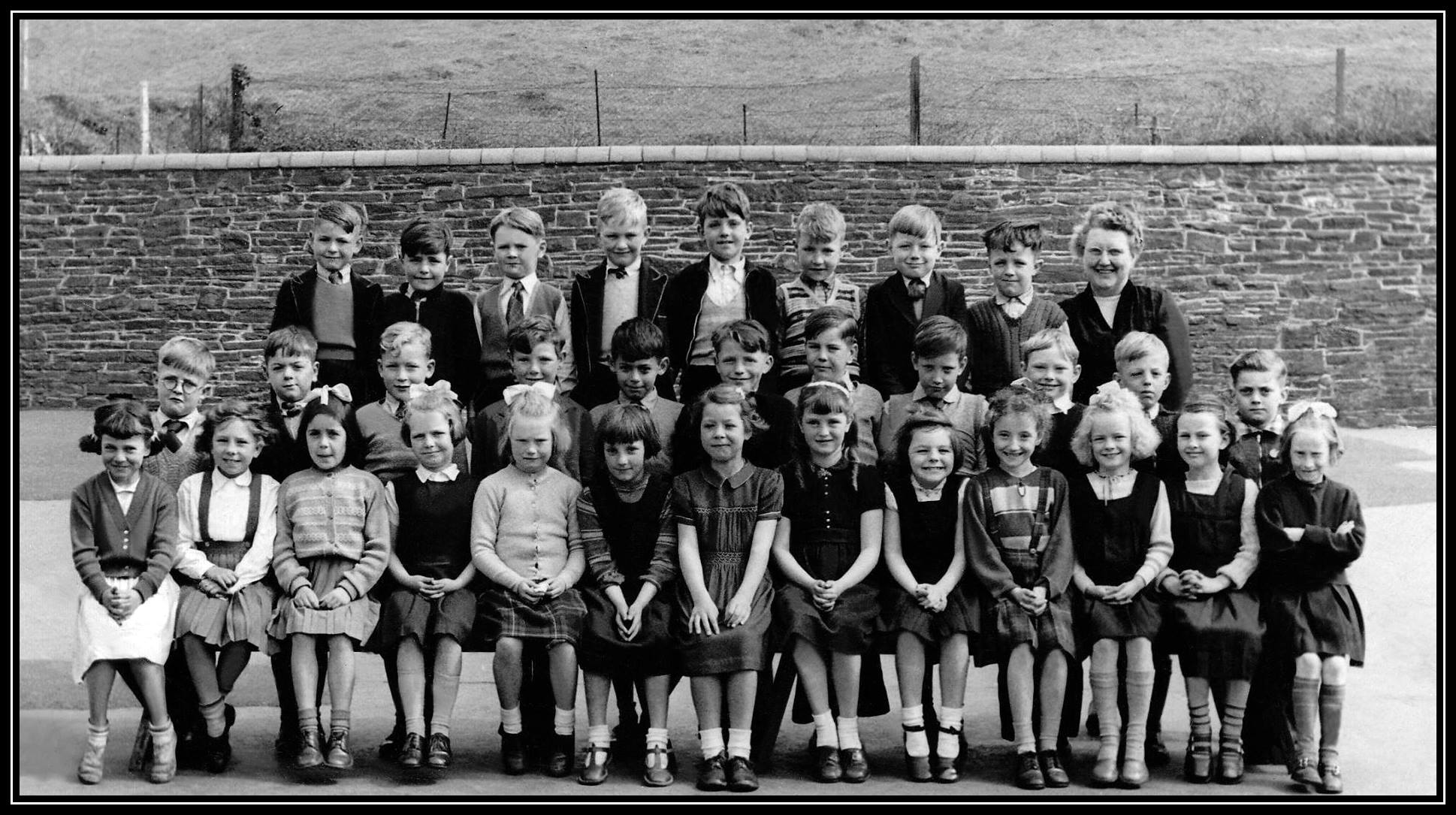 Bedlinog Infants School (Ivor Jones)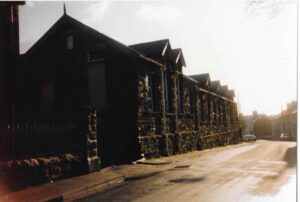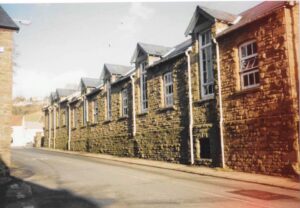 How the site looks in 2021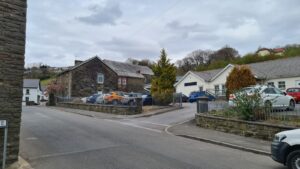 Some photos from Ivor Jones from about 1960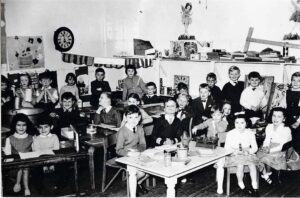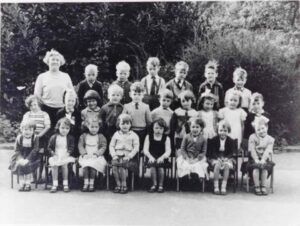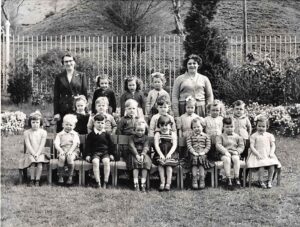 Bedlinog Infants approx 1954 Michael Davies (Snowy) first lad in the middle row, wearing glasses.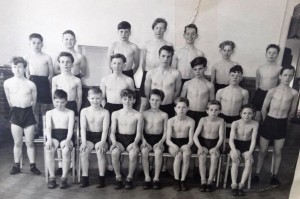 1950's Bedlinog Secondary school gymnastic class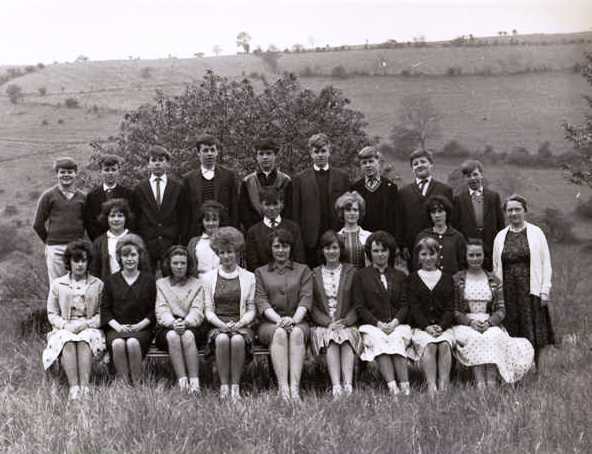 Bedlinog School 1965
Back Row
Wayne Powell, ?, Ian Grizeka, Ian Davidson, Gareth Evans, Terry Lewis, Alun Williams, "Slim", Vince Price
Middle Row
Pamela?, Brenda ?, Brian Hawks,Margaret Jenkins,Julie Wakefield,Jessie (Teacher)
Front Row
Christine Bishop,Jeanette Rees,Susan Davies, Jeanie Carmichael(Vaughan), Alexandria Gerard, ?,?,?,?
Still some names missing, if you can help , please get in Touch.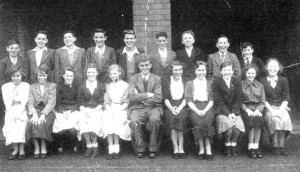 Back Row
Howard Garbett, John Smerdon, Gary Gibbons, Maldwyn ?, Anthony Nolan, Mostyn Jones,David Farr, Bruce Giles, Maxi Herbert
Front Row
Gwynnie Bridges, J Rees, R.Howells,Jill Howells Val Davies,Mr Mal Rowe (Teacher) Anne Rogers, M Richards, Ann Thomas, Pearl Williams Jill Price
Below is a picture containing the same children as above.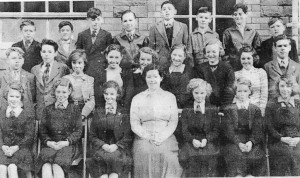 Bedlinog Secondary modern school, Hylton Terrace, Bedlinog.
Back row
left to right: Malcolm heath, Freddie Williams, keith collier,
Vivian howells, eryl davies.
2nd row left to right: Mr Fred Evans (Headmaster), douglas neil, Royston
jones, Vincent Hiscock, pamela price, carol Lloyd, unknown, david
Humphries, david webb, Miss Griffiths (teacher)
1st row
left to right: Beryl hake, verena greenaway, diane ?, anne
james, Janice evans, rita davies, ruby howells. wendy morrisey, Margaret
morris, marion taylor.
Thanks to Anne James(Roberts) for Identifying them
Paul Roberts, if you read this can you get in touch I can't e mail you for some reason it keeps bouncing back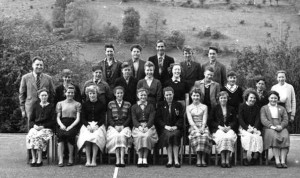 Bedlinog Infants many years ago.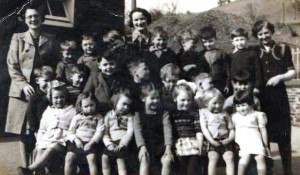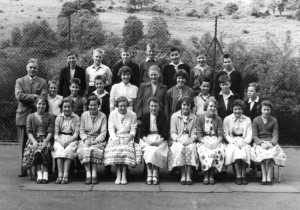 Above we see a photo courtesy of Sarah Farr and her family from the 1950's
BACK ROW
Mr Maddocks (teacher) Victor Crumb, Clive Farr,? Mike Chapman,Jimmy Hall,? Land, Roy Jones
MIDDLE
Cree Williams, Don Banner,Brian White, Maer Swallow, Kitty West,Pamela Head, Jacky Llewellyn, Ray Philips, Ken Ninnis
FRONT
Peggy Jones, Pam Thompson, ? Nanette Broomhead, ??Desiree Reese, Ann Mills Betty Morgan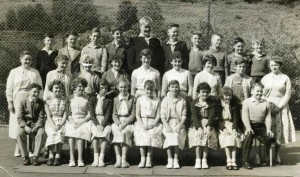 Above we see a photograph of Bedlinog senior School 1958 it came courtesy of  Jan Gray (was Jan Palmer) . Some of the children include

Margaret Havard, Rena Schmezka, Susan Morgan, Margaret Morgan ,  and Janet Palmer…We need help identifying the rest.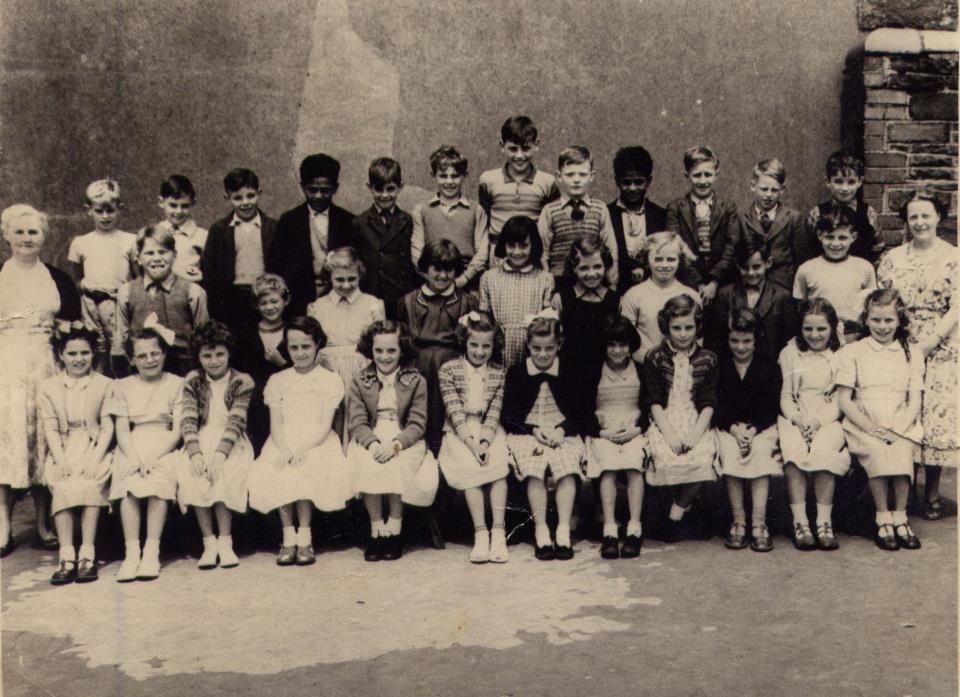 Above we see'Bottom' Infant School in Bedlinog probably about 1943. Desy Jones, back row with a striped pullover was murdered by EOKA terrorists in Cyprus in 1958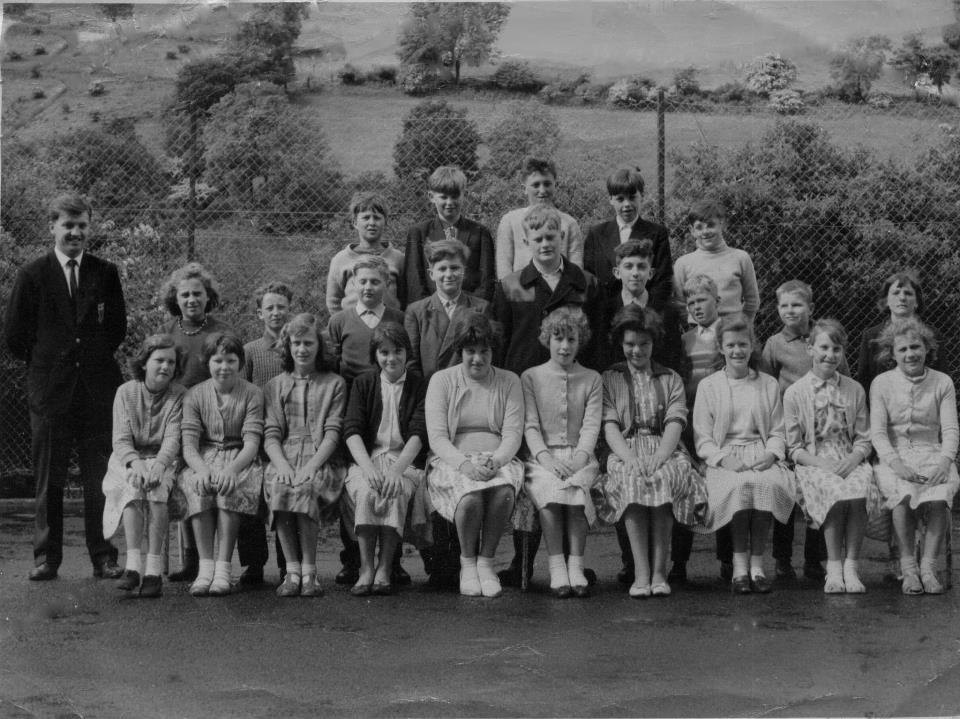 Carwyn Hughes formerly of Bedlinog tells me The last photograph above is of a class at Bedlinog Secondary School early in the 1960s. Girl 5 from the right front row is Nerys Hughes,  my cousin.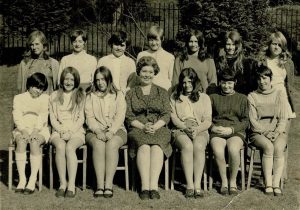 Possibly 1973 Bedlinog Secondry Modern…
Back row Annette Curtis, Wendy Eynon, Ann Davies, Judith Coles, Alison Garner,  Vionia Fleming, Teressa Duggan
Front row Elaine Baylis, Gillian Davies, ? Mrs Thomas the teacher, Sandra Evans Linda Mills ,?

Bedlinog Junior School 1996 ( Courtesy Pam Richardson)
A very old photo of Class 6, 1904
Pupils who attended a Bedlinog School in 1927
Glamorgan county council used to administer the schools in our district, thanks to Carolyn in Merthyr Library; we have found a school register.
The register records the Graig Bedlinog Junior School, Standard One, for the year ending 31st March 1927.The school was at the top of the village.
The following is a list of names and address of the pupils that were in that class.
Boys 
David Ivor Richards…Fox and Hounds public house
Wilfred Evans …17 Powell Street
Merville Jones…45 High Street
Hubert Howells…46 High Street
Harold Gibbons…16 Woodlands
Allan Gibbons…Hillside
Wyndham Watkins…6 Quarry Row
Glanmor Jones…4 George Street
David Henry Thomas…14 Pleasant View
Gordon Hutchins…28 lower High Street
Ronald Price… 25 Lewis Street
Ronald Moore…6 Edwards Terrace
Thomas Williams…11 Edwards Terrace
Robert Edward Jones…5 Lewis Street
Gwynfor Thomas…9 Mary Street
Richard Ashton…22 Lower High Street
Handel Williams…9 Edwards Terrace
Albert Tossill…Railway Hotel
Meirion Owen…10 Station Terrace
Windsor Thomas…3 Bedlinog Terrace
Willie Mantle…13 Pleasant View
Trevor Evans…1 Prospect House
Willie Claude Parley… Fox and Hounds
Melvyn Griffiths…24 Powell Street.
Girls
Muriel Arnold…54 Lower High Street
Nancy Phillips…26 Mount Pleasant
Sarah Elizabeth Morgan …19 Graig Terrace
Carolyn Heath…8 George Street
Nancy Gittins…14 Woodlands
Mary Jones…10 Powell Street
Rebecca Davies 7 Bedlinog Terrace
Phyllis Burnell…3 George Street
Margaret Davies…13 Moriah Street
Sarah Iris Rogers…11 Lewis Street
Annie Llewellyn…17 Bedlinog Terrace
Quennie Narris…16 Edwards Terrace
Quite a lot of familiar Bedlinog family names on the register.