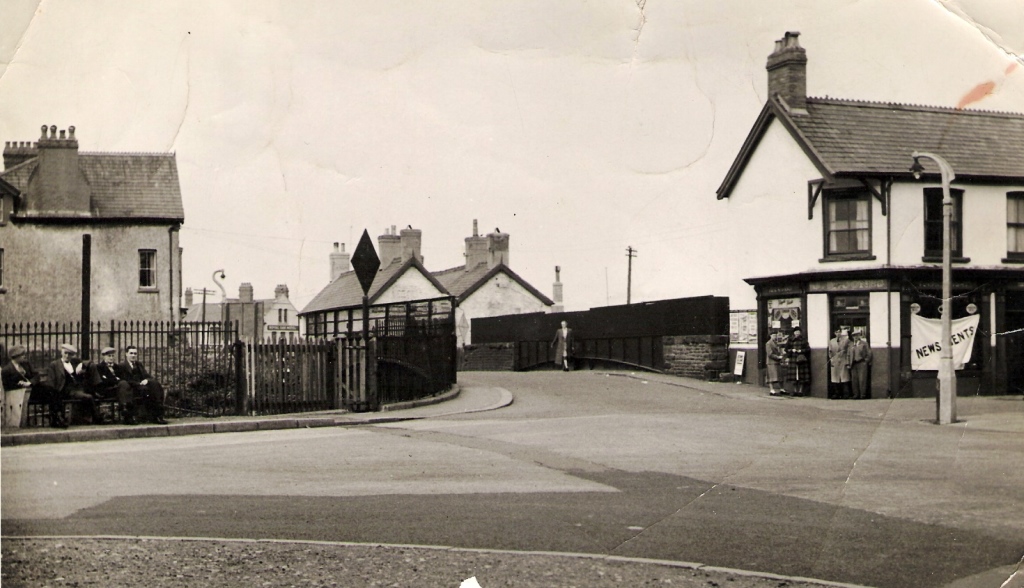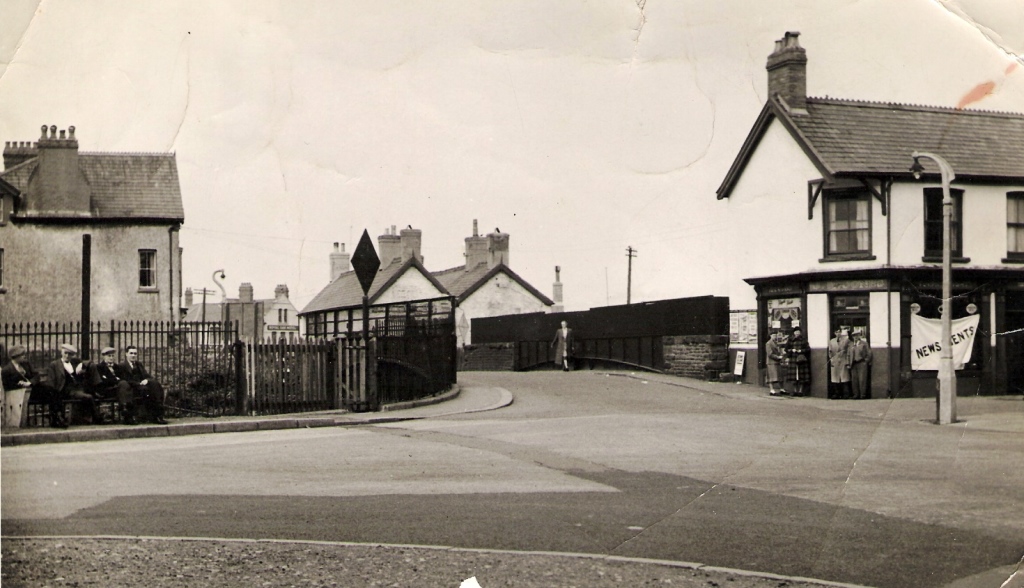 Nelson Square 1955,Dai 'Snowball' Williams is sitting second from the left on the bench. He lived in lived in 45 Commercial Street in one of the cottages next to the Cosy Cinema, which were demolished to build the new library.(Photo courtesy of Bob Evans formerly of the prefabs)
Contents of the Nelson Photos' page
Area around Flower garden

The old cottages at the Handball court 

Shops from all eras in Nelson

Nelson By pass Heol Fawr1991 road opened 1992

Area around the The bus stops

Views of Various Nelson Streets and landmarks

The Hunt in Nelson

Nelson in the Snow 1982 by Joyce Bolton and other Snow pictures through out the years
Miscellaneous Nelson photographs

A  collection of photographs of Nelson kindly taken for this site by Roger Vowles of Treharris. March 17th 2010

A selection of photos from various parts of Nelson

Bryncelyn and the Prefabs

the Cozy Cinema

Lanfabon area
Before the centre of the village was altered in 2005,my good friend  Robert Amos (R.I.P) of High Close, Nelson,took some photographs of the area we knew as the flower gardens. He also captured the old bus station. Here are his photographs.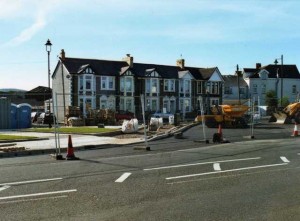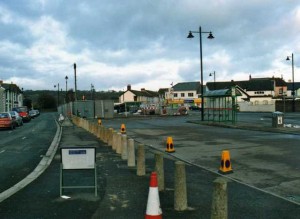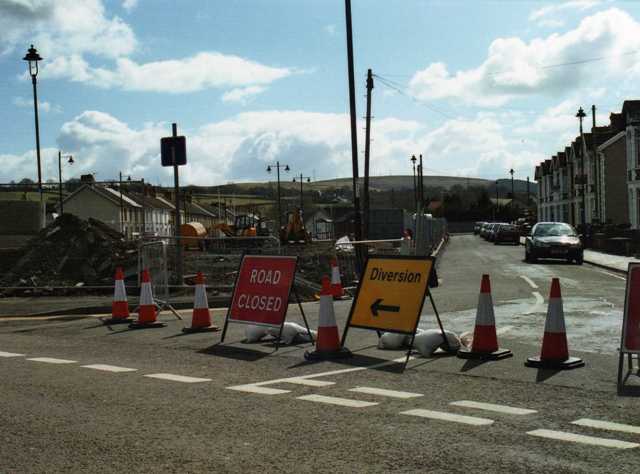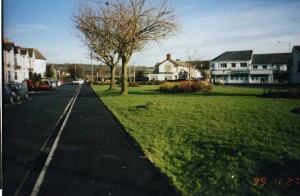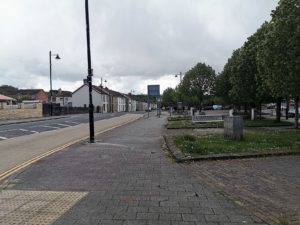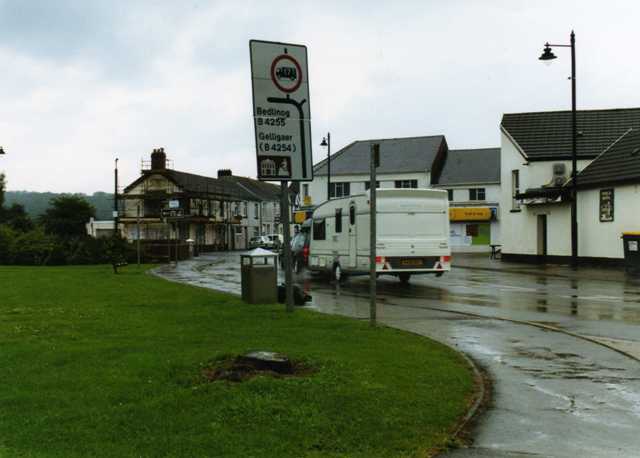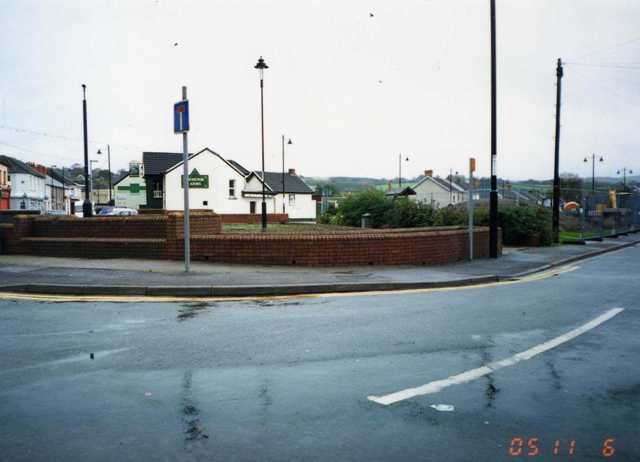 Early days for the Gardens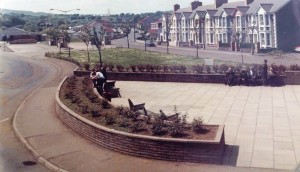 Some by Leticia Bethel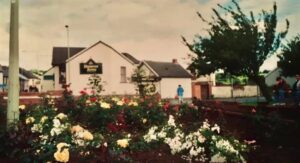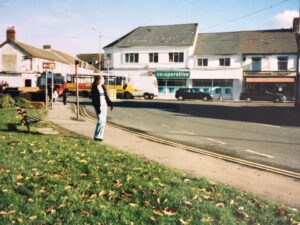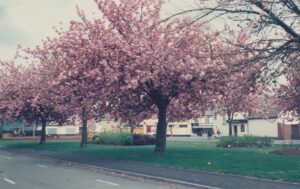 Some photos below of gardens area J Swattridge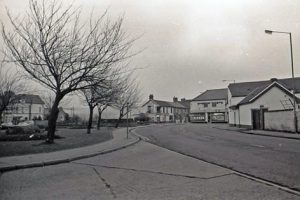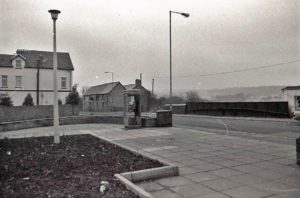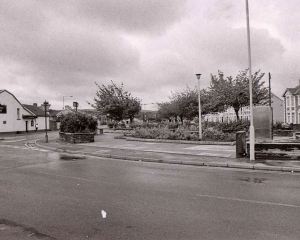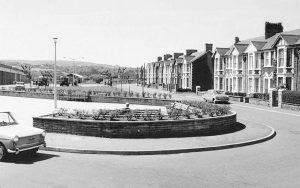 Photo below thanks to Chris Hoskins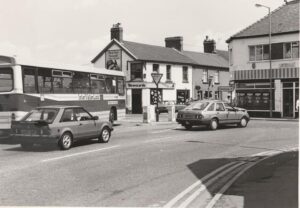 Some photos thanks to Liz and Wayne Thomas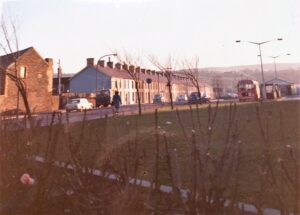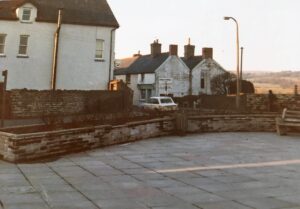 Fire in 1969 Ashgrove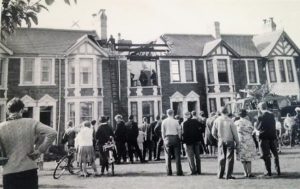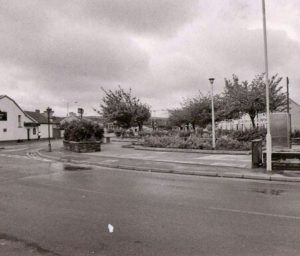 The old cottages at the Handball court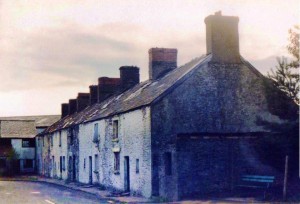 Photo Below thanks to Chris Hoskins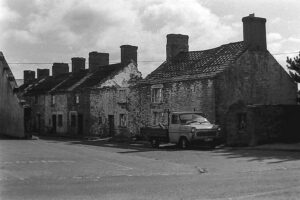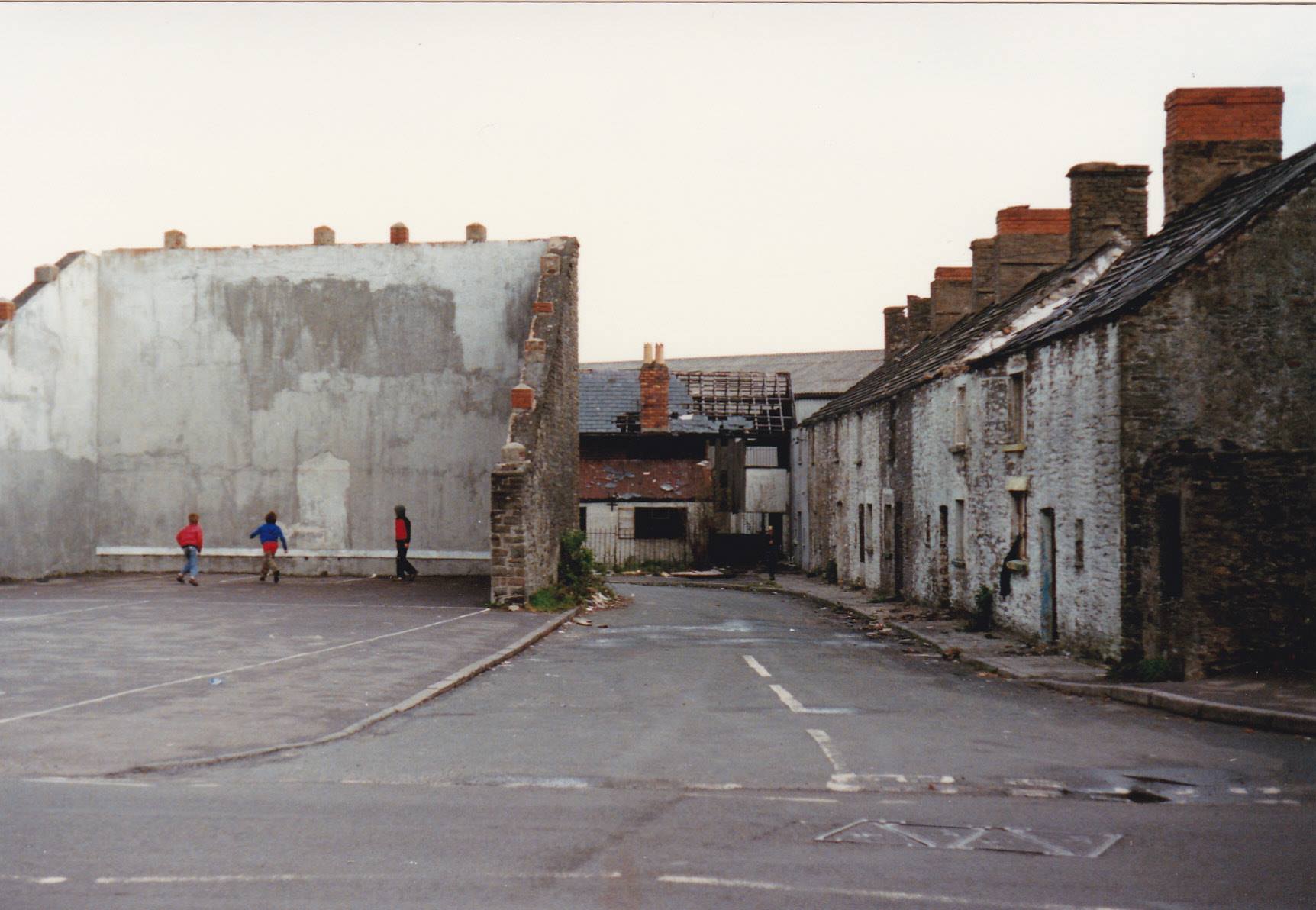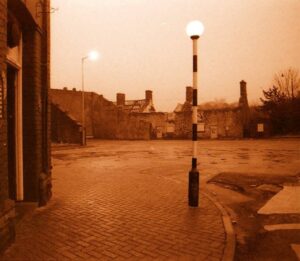 Photos thanks to Ann Hill Nelson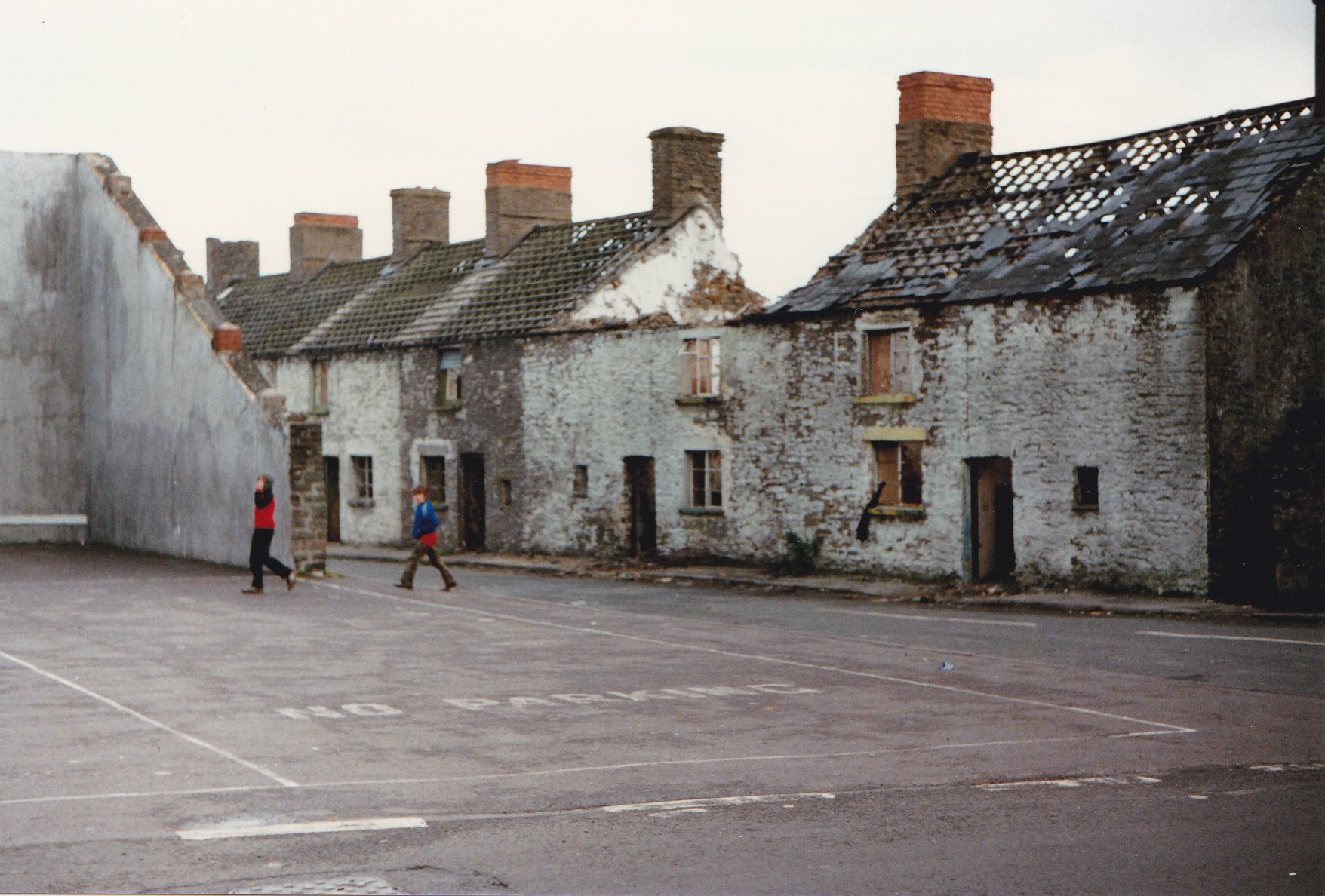 For some reason a boat has appeared at the cottages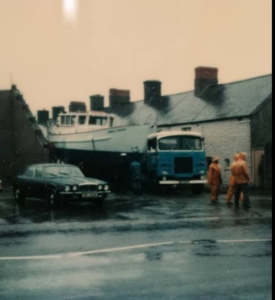 The old cottages looking sad and ready for demolision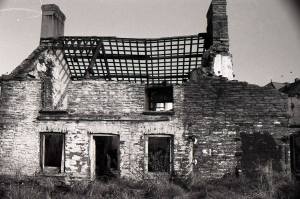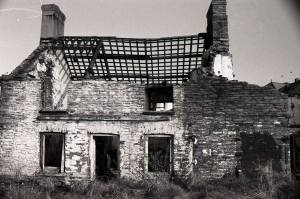 Shops from all eras in Nelson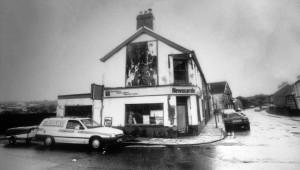 Nelson Newsagent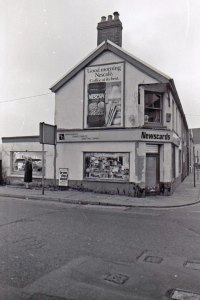 Another era below and some of the lovely staff who worked there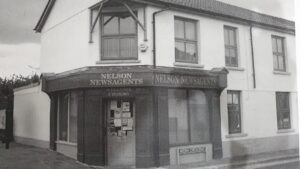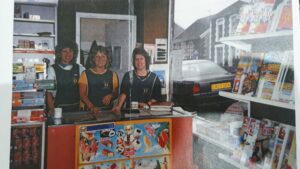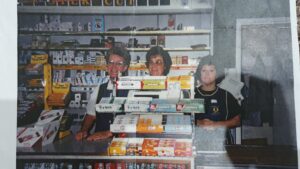 Below we see a photograph from the Jones' family who owned the shop for a number of years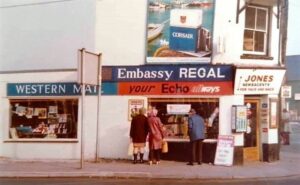 Old photograph of Nelson Post office courtesy of Jeremy Swattridge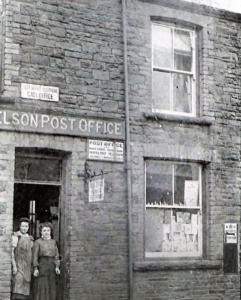 2019 below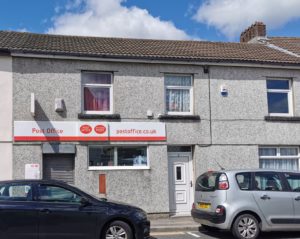 Two on same junction of High Street/Commercial Street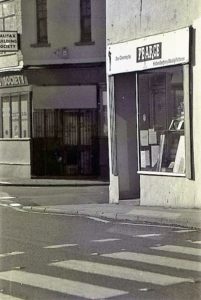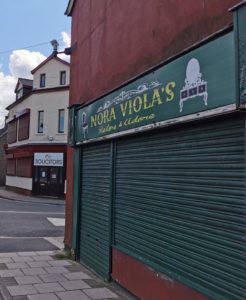 Pearce the cleaners on the right and Edith bell's clothes shop on the left hand corner a photo from the 1980's thanks to Chris Hoskins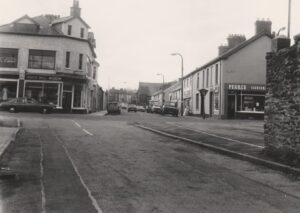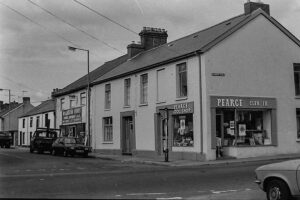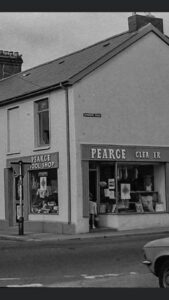 Nelson Commercial street vista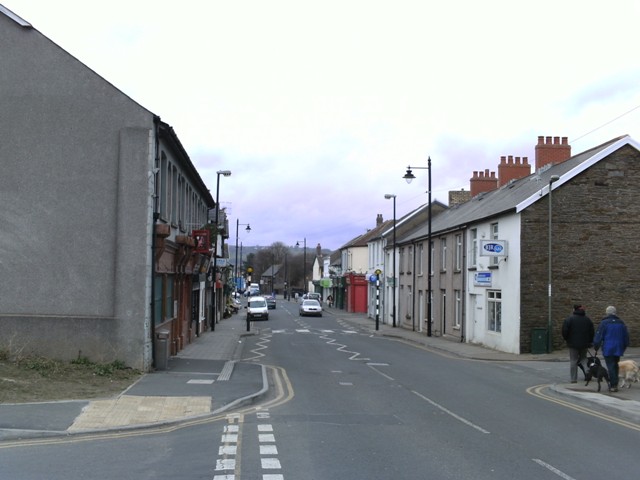 An early Cooperative photo below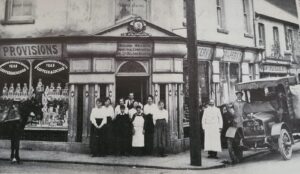 Elijah Jones Fruiterer 27 Commercial street ( photo care of his grand son Gordon W Jones)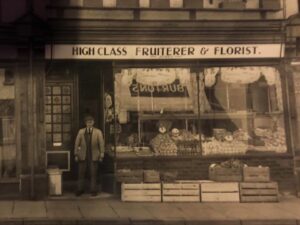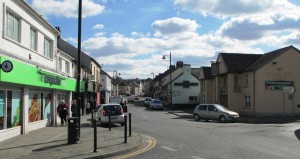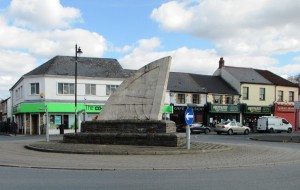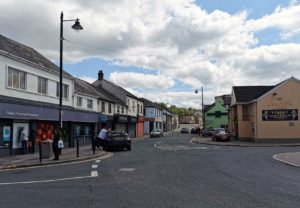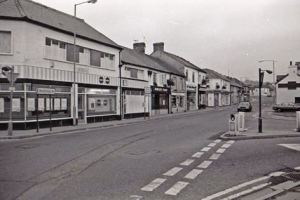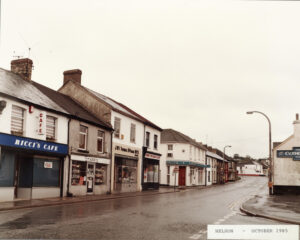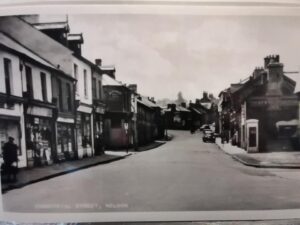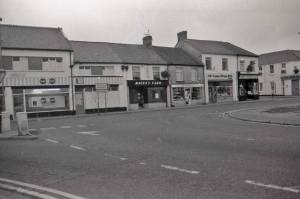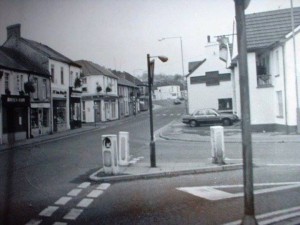 Wellington Stores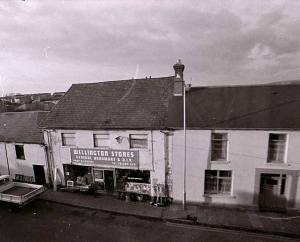 Some High street photographs thanks to Chris Hoskins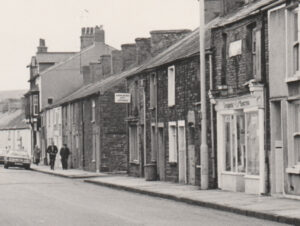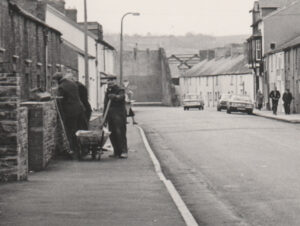 Nelson Fish bar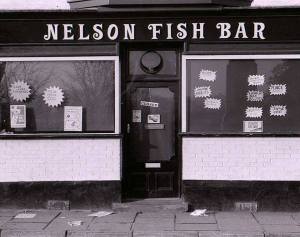 Webbers 2020 and lock down social distance shopping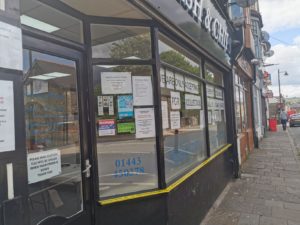 Corner fish bar below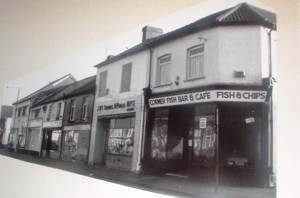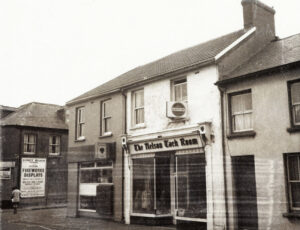 Tambinis cafe 1980's ( thanks to Chris Hoskins)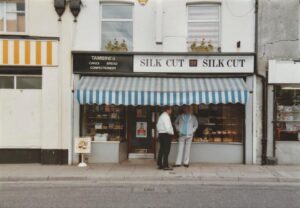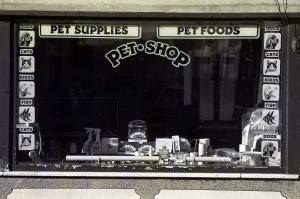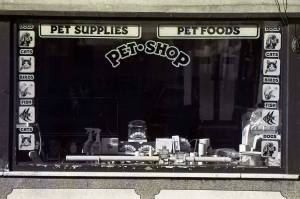 Darlingtons Optician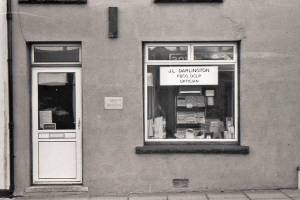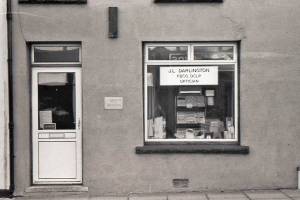 Elaines Hairdresser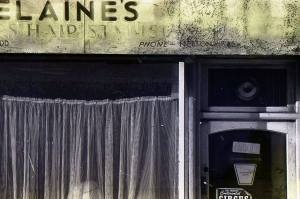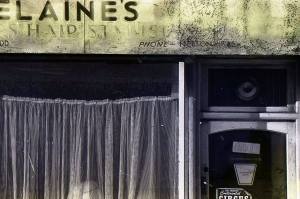 Mike Dicks at Pedros Butchers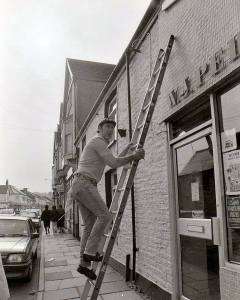 Below in 2019 and Pedros butcher no longer there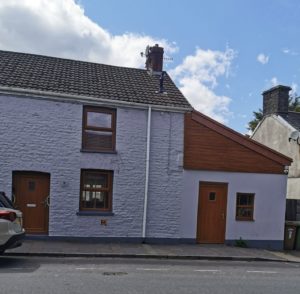 Tom Davies ironmongers in this view of Comercial Street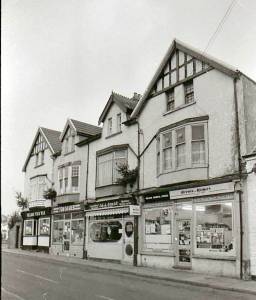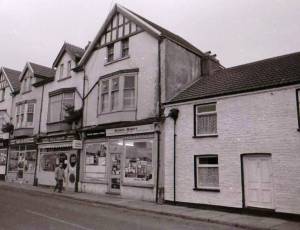 1989 above 2015 below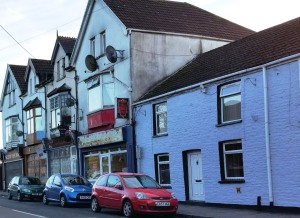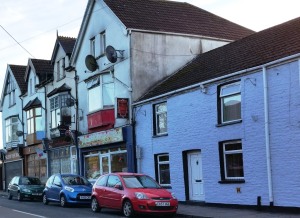 Jeremy Swattridge found this one from even earlier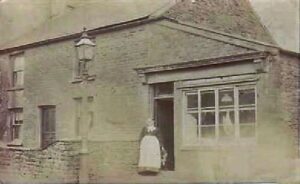 Bobs Fruit and Veg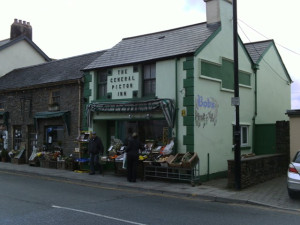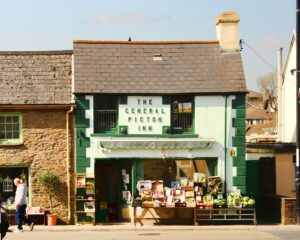 Below we see a 1984 photo thanks to Chris Hoskins . EV Jones & Son is still the trading name of The Cottage Garden Florist and the telephone number still in use in 2020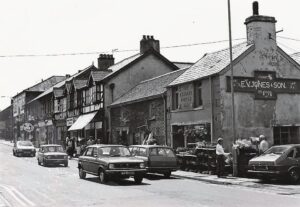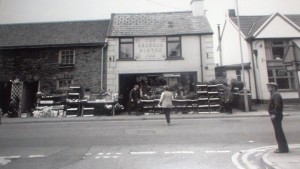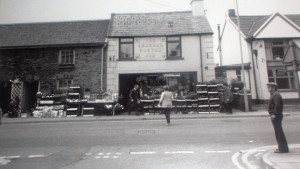 1950 view with Howard Lewis featuring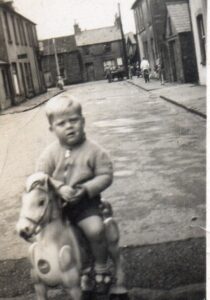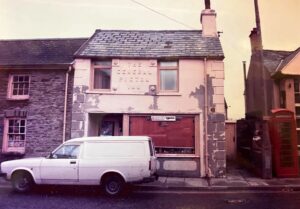 2020 below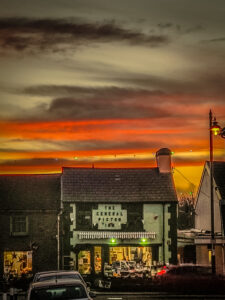 WH Hopkins commercial Street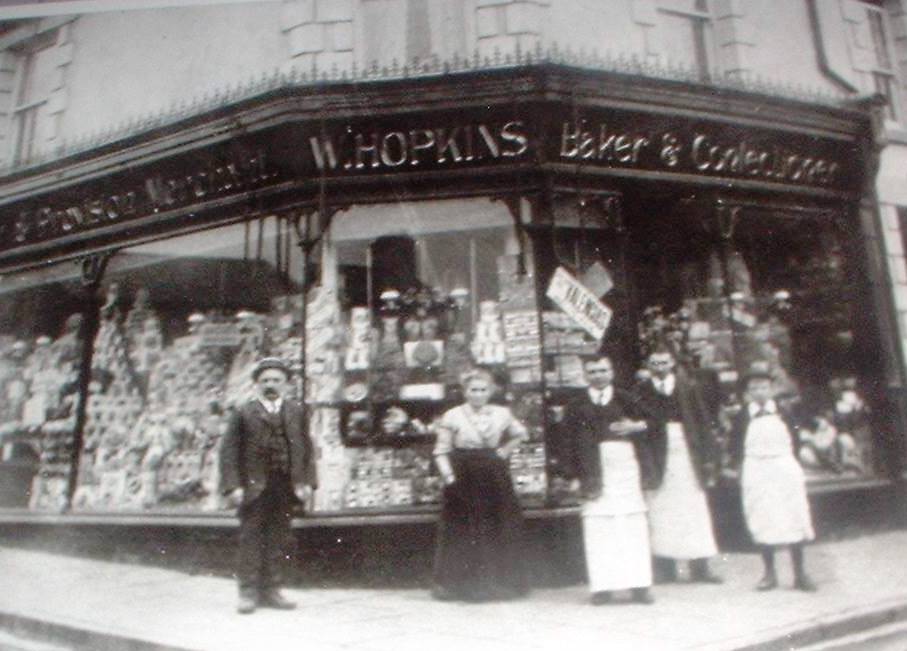 Two very old photos of former shops once in Nelson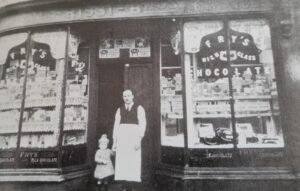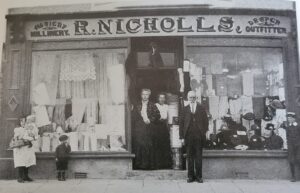 Cardiff Road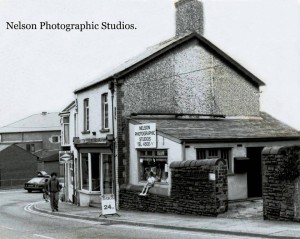 Morris Butchers Commercial Street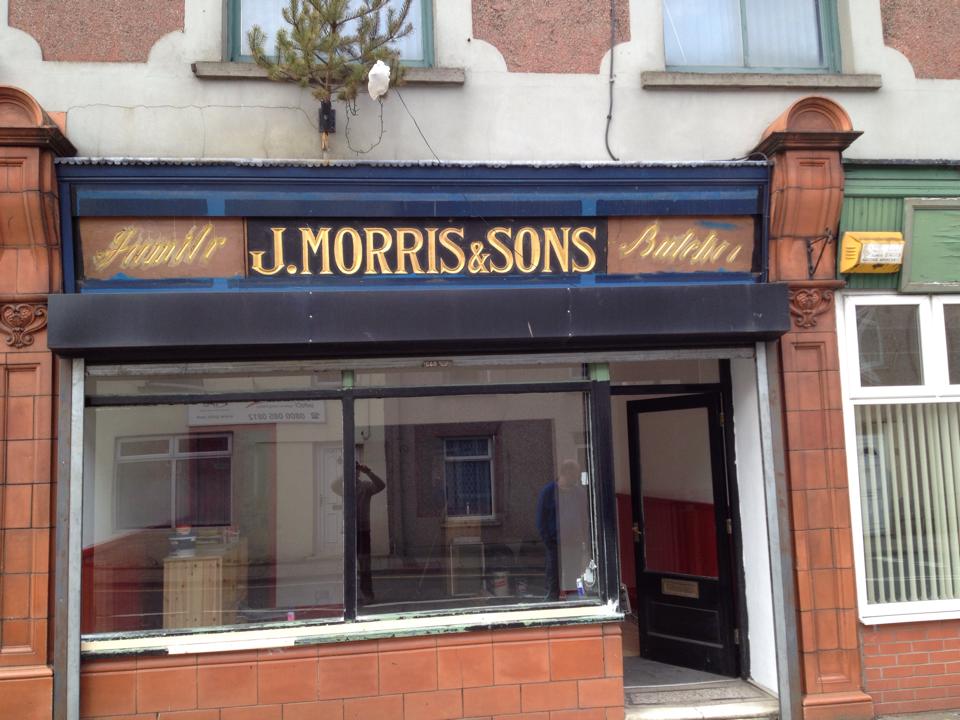 Shingrig road Motor spares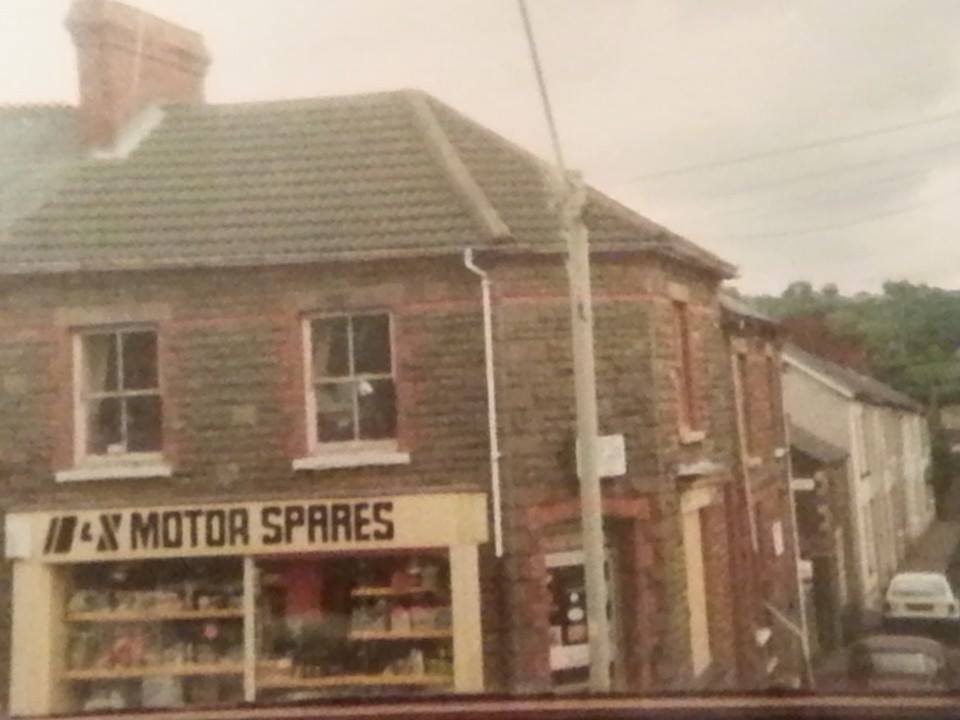 Another shop on Shingrig road closed in the 1990's (Chris Hoskins)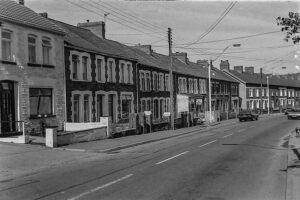 Village  Stores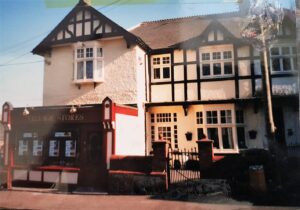 Barclays and sports shop now closed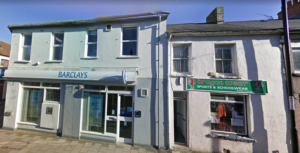 Bank 1990's Chris Hoskins photograph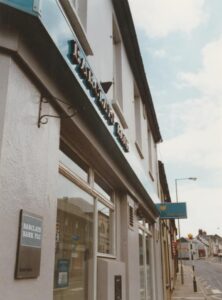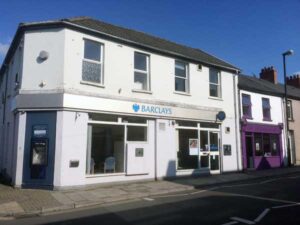 Below we see a collection of Nelson Barclay bank photos from their website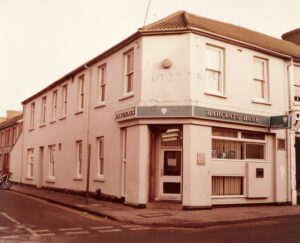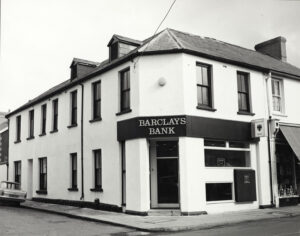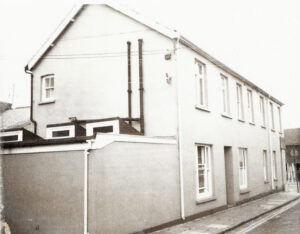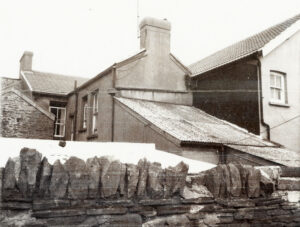 1970's below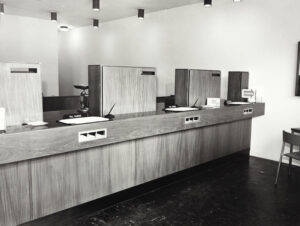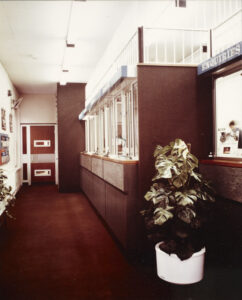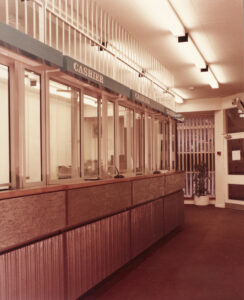 Managers office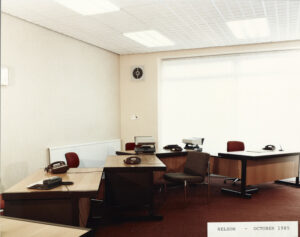 The old  bank part of the Nelson Inn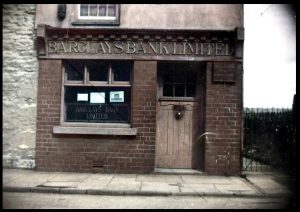 Before the big garages Number 2 Dynevor Terrace and Johnny Bowen were at hand fantastic photograph thanks to Lita Carter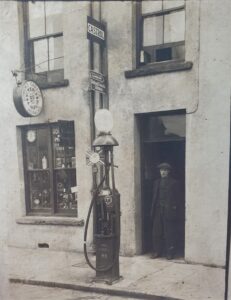 another garage this time 1950's opposite Dynevor Terrace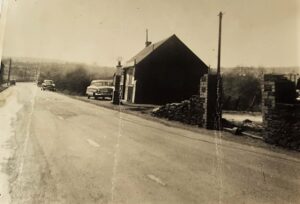 Another old garage Brooklands where the Star club is next to thesedays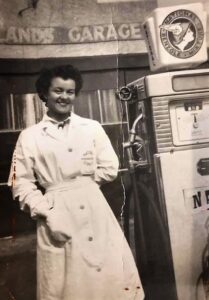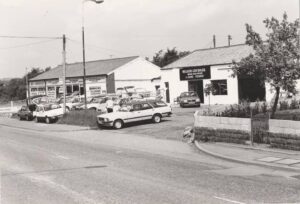 Some bigger businesses no longer in Nelson
Texaco Garage Dynevor Terrace 2005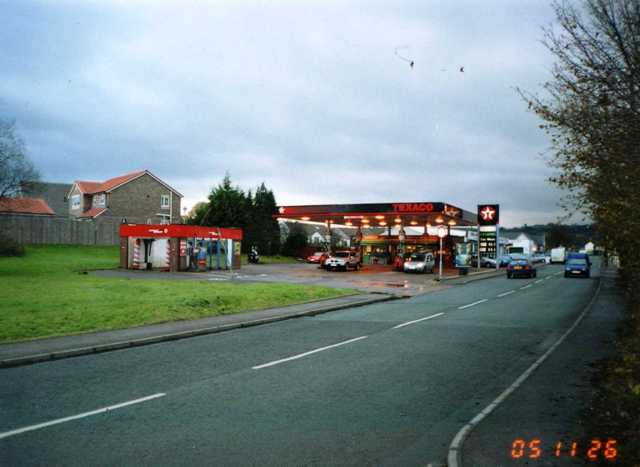 Another couple of great 1980's photos thanks to Chris Hoskins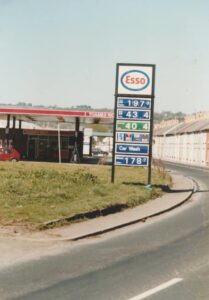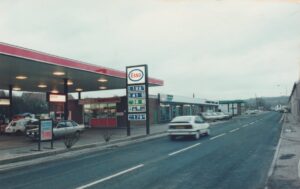 Two from November 2008 below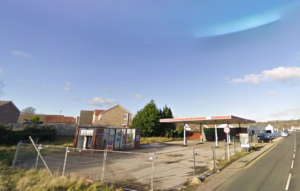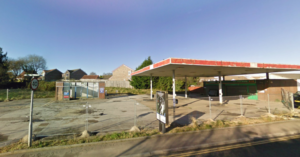 Demolished below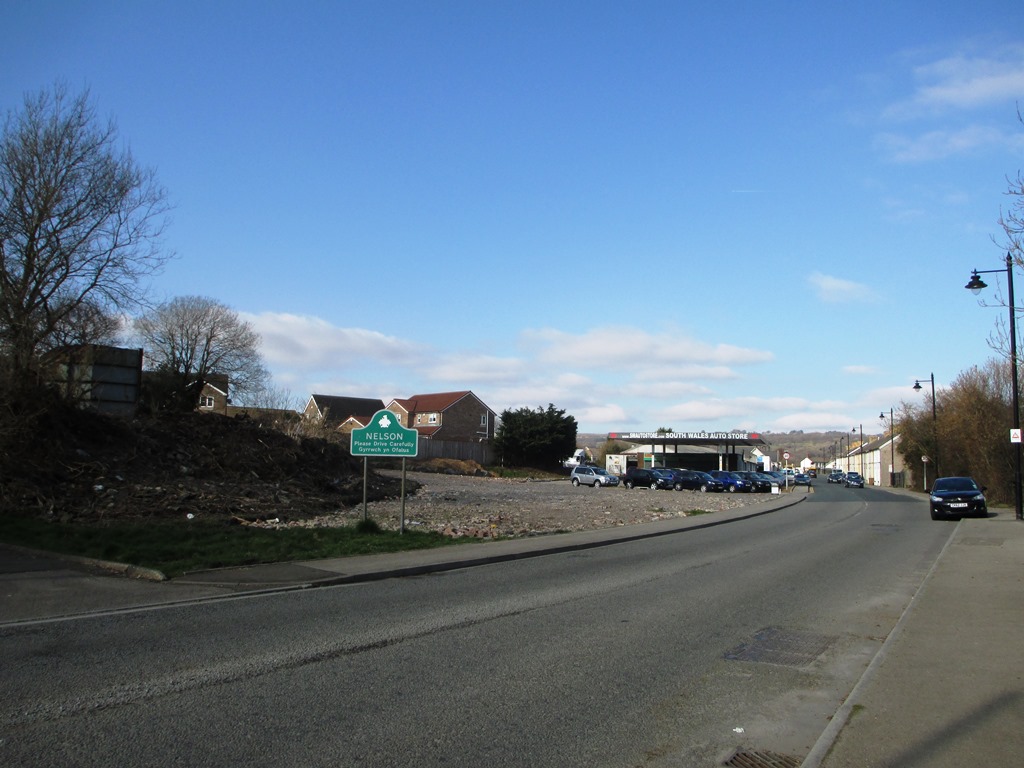 Adcocks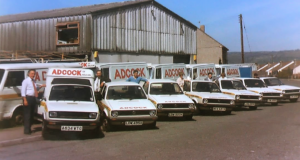 Two more thanks to Chris Hoskins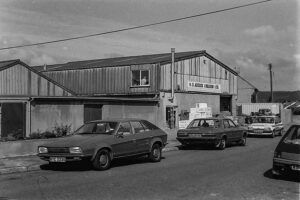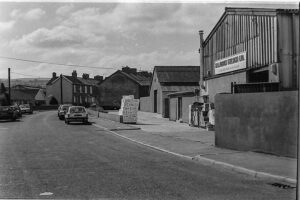 Nelson By pass Heol Fawr1991 road opened 1992 ( thanks to Chris Maidment)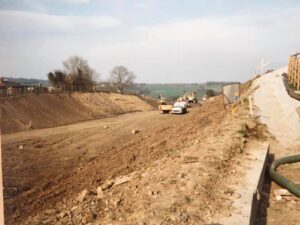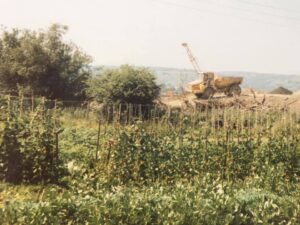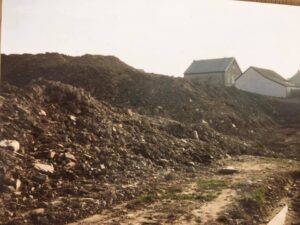 Two photos I took in Spring 2020 
Looking towards Mabon Road and Fiddlers Elbow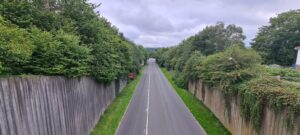 Looking up in the direction of the Rowan Tree and Ystrad Mynach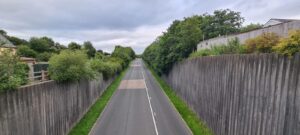 Area around the the bus station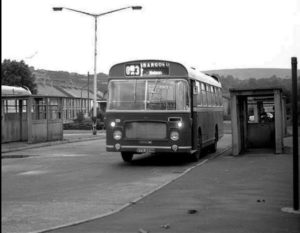 Below approx 1983 thanks to Chris Hoskins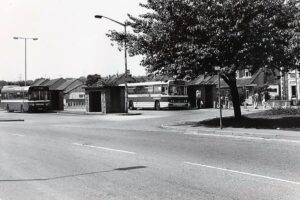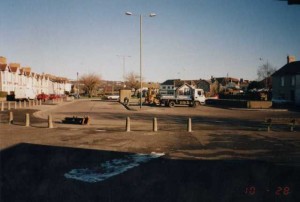 1950's below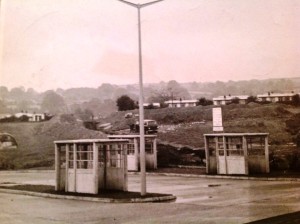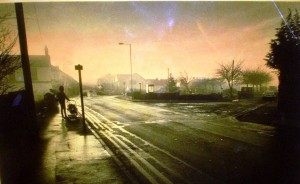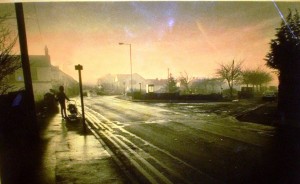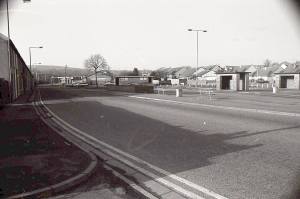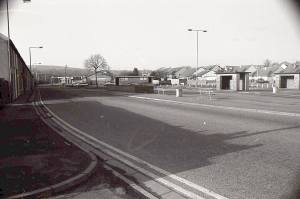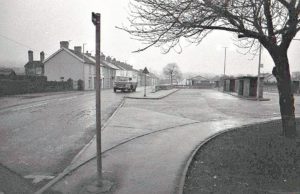 2020 below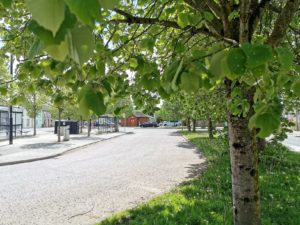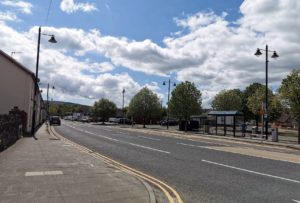 Views of Various Nelson Streets and landmarks
Nelson Police station and Sergeants; Restaurant (now closed)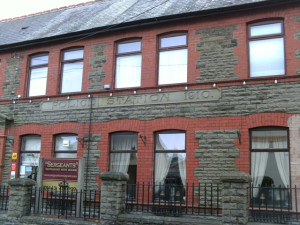 Even the new police station is now shut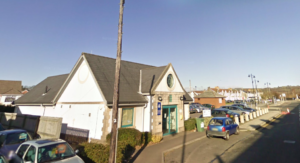 Milestone in High Street Nelson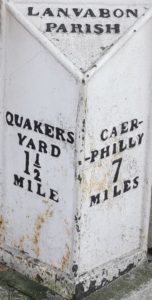 Shingrig Road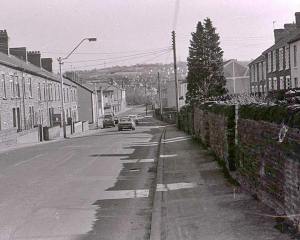 Caerphilly road 2011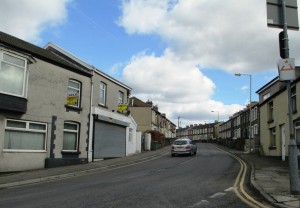 Caerphilly road thanks to Lisa and Wayne Thomas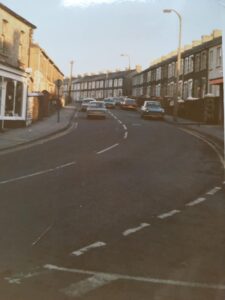 Below a photograph dated 1975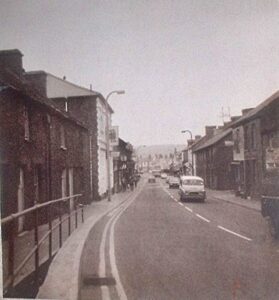 Robert Amos took this shot looking towards Long Row 1999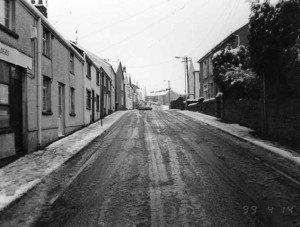 Another view up Long Row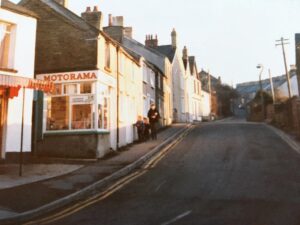 Looking down towards Commercial street thanks to Lisa and Wayne Thomas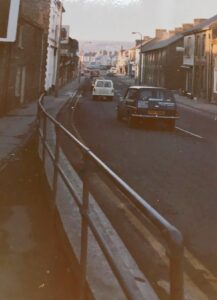 Facing the school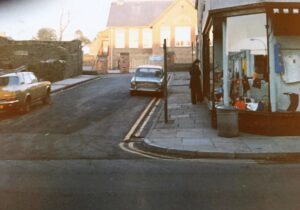 Bryncelyn/high street Junction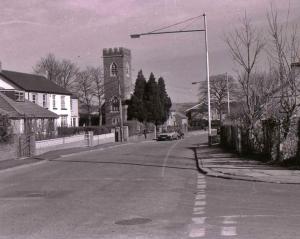 Chris Hoskins contributed this one from the top of the church possibly 1990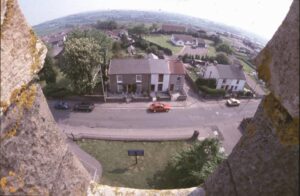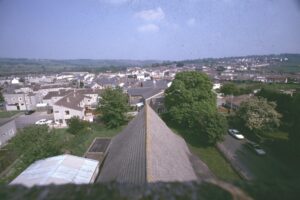 The housing estate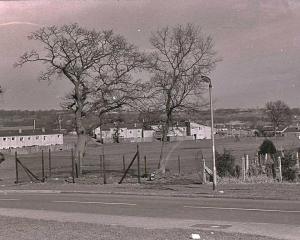 Looking down towards Nelson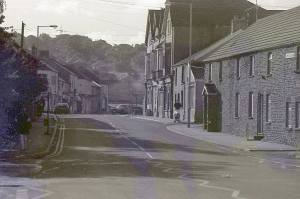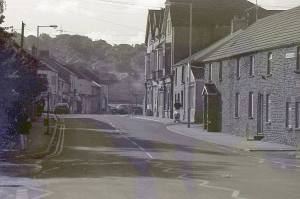 Opposite side of the road facing the Royal Oak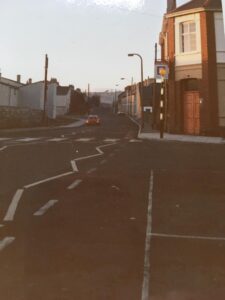 The old Toilets next to Hand ball court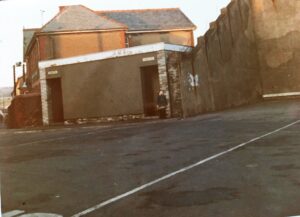 High Street thanks to Lisa and Wayne Thomas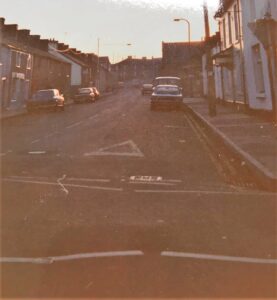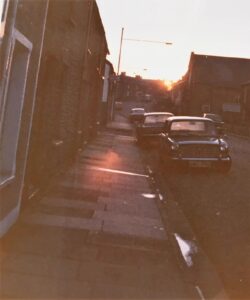 Below we see the old entrance to the school on the High Street, its now the entrance to High Close.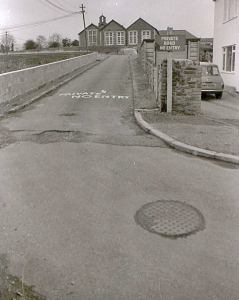 High Street cottages happier times (Lisa and Wayne Thomas)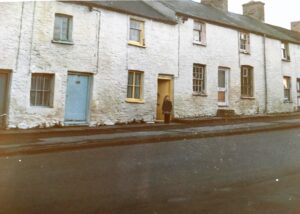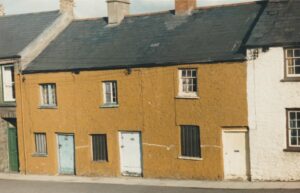 Sadder times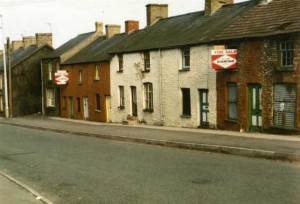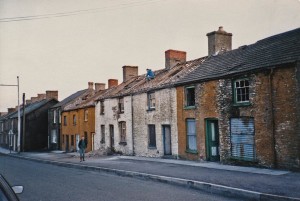 High street houses during demolision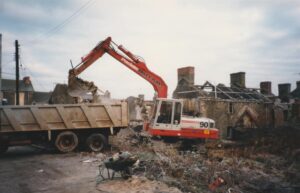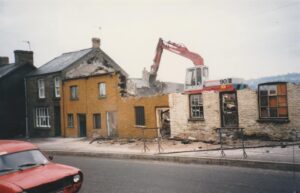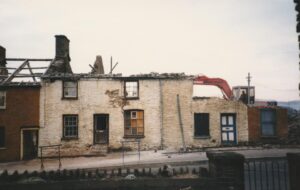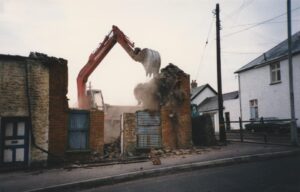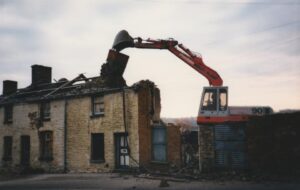 High Street houses demolished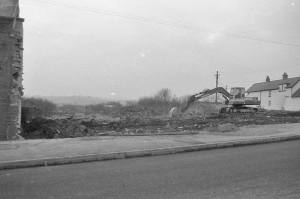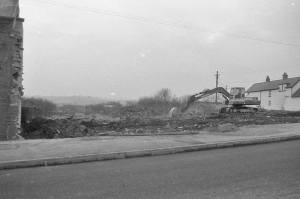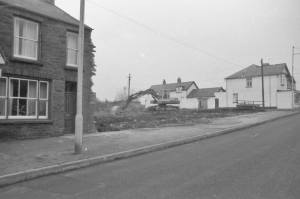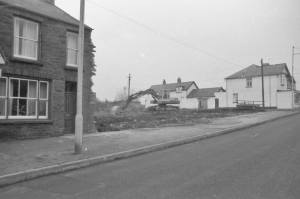 Rare photo from behind the High Street thanks Chris Hoskins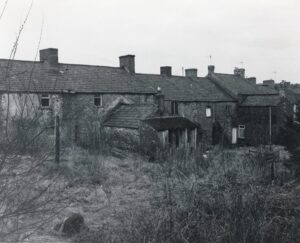 same High Street 2012 below
2017
2019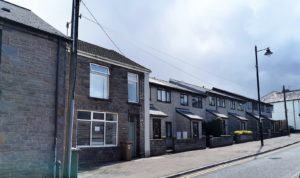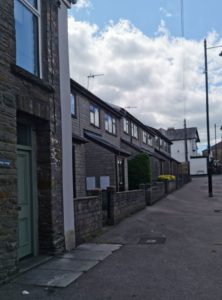 The Hunt in Nelson
The Hunt is not my cup of tea but is part of the history of Nelson and here are some old photos in the village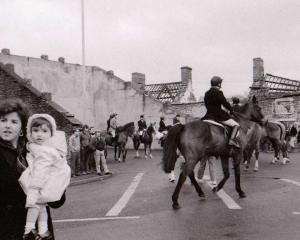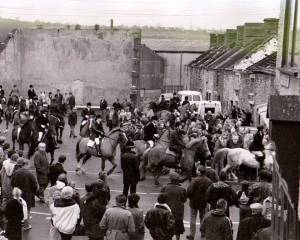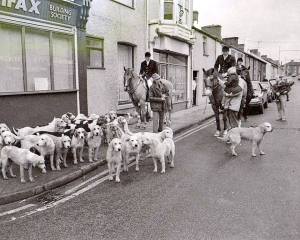 Hunt on the High Street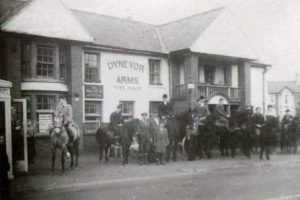 Outside Dynevor Arms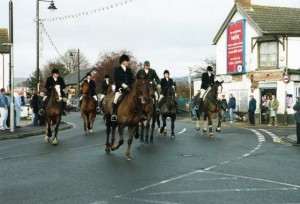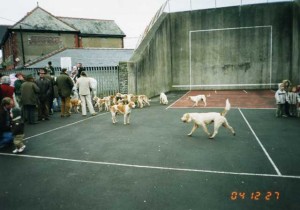 The Hunt 2004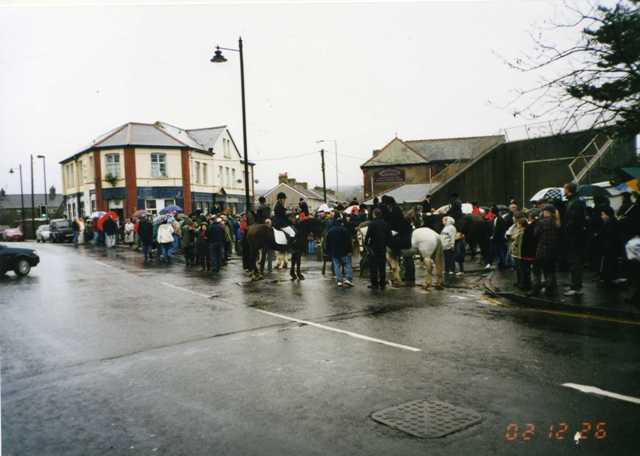 The Hunt 2006
Nelson in the Snow 1982 by Joyce Bolton and more Snowy Photos throughout the years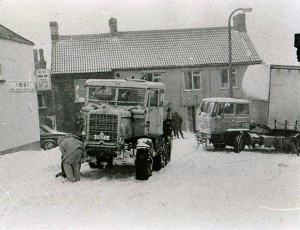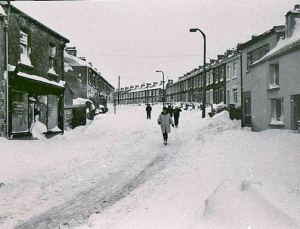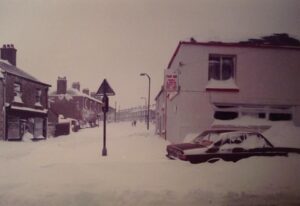 Towards Heol Fawr Long Row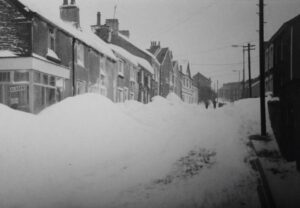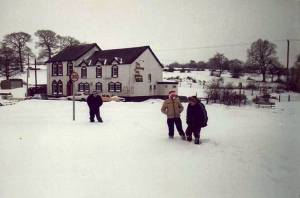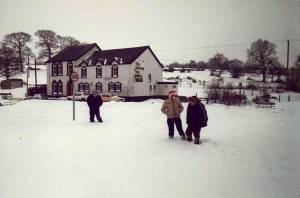 Railway Nelson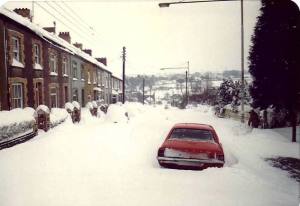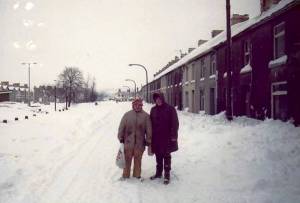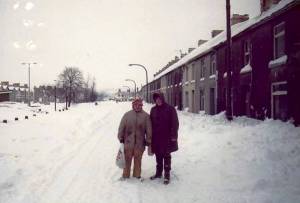 Pebbles and mate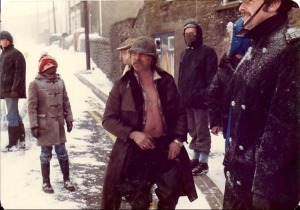 Alan bare chest Barrett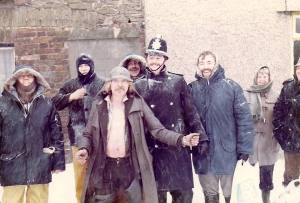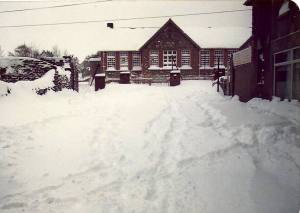 Llancaiach School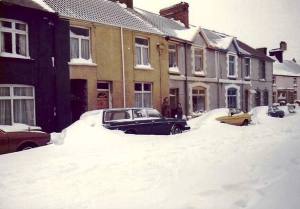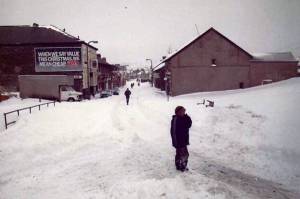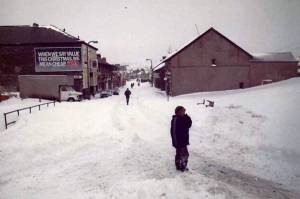 Garage Dynevor Terrace 1982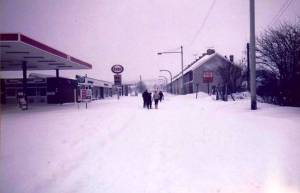 Snow covered Nelson over the years
We don't get heavy snow every year but when we do the photographers capture it and here are a few of their pictures, unsure of the years.
High Street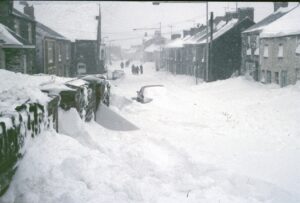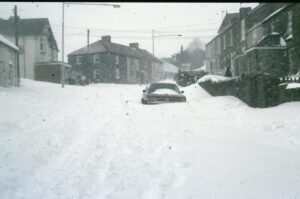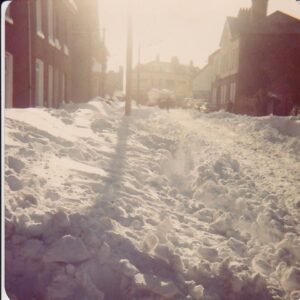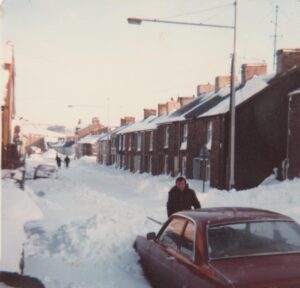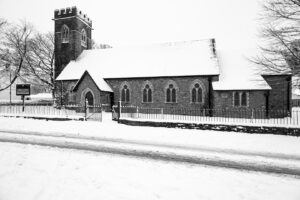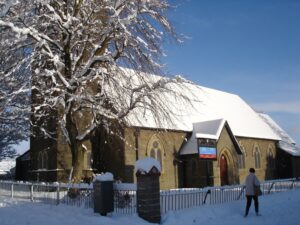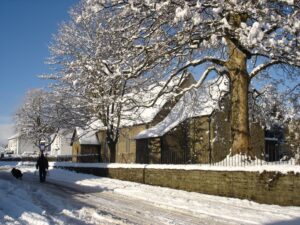 Handball court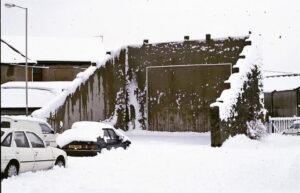 Station Terrace
Thomas street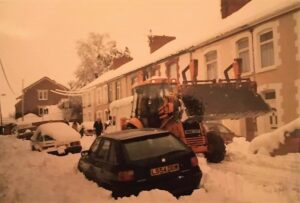 Village centre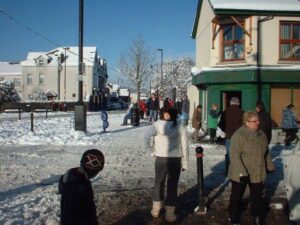 Towards the church on High Street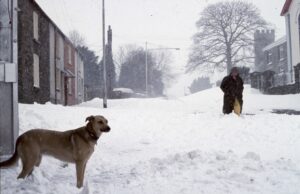 Trafalgar Park entrance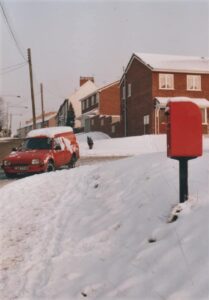 Bus station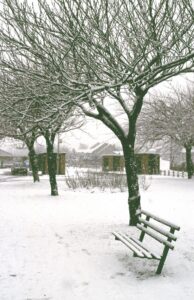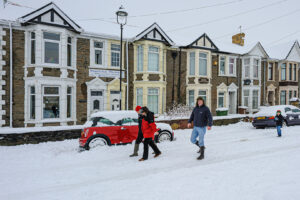 Village centre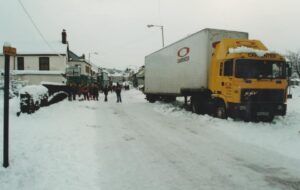 Garage when Kwiksave was in Nelson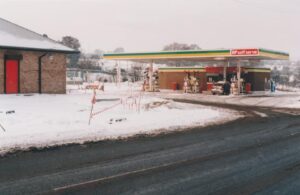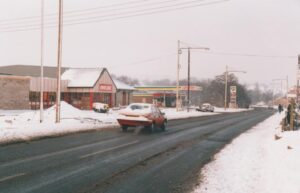 Three great photos taken by Robert Walters of the Beast from the East 2018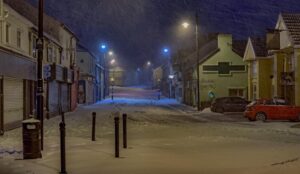 Village centre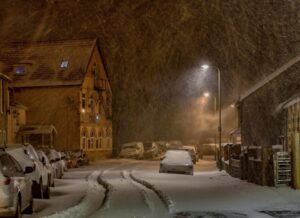 Wern Crescent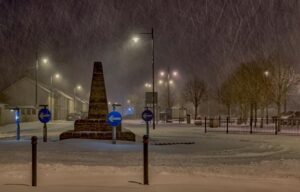 Monument and Flower gardens
Llanfabon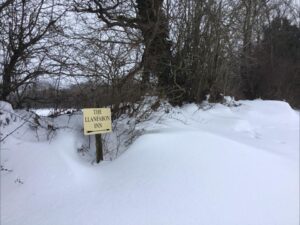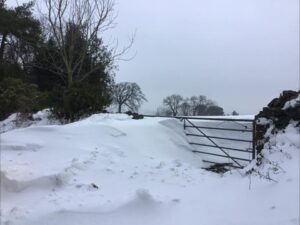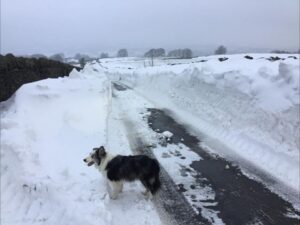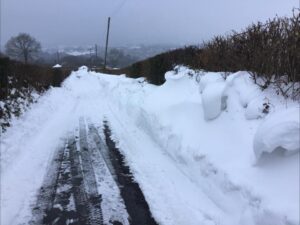 Bryncelyn and the Laing estate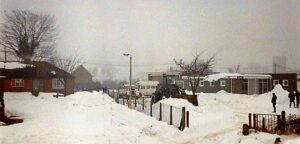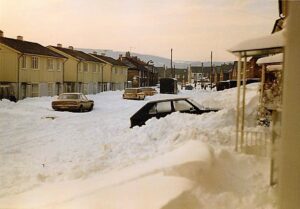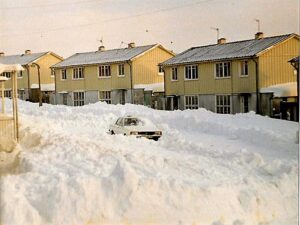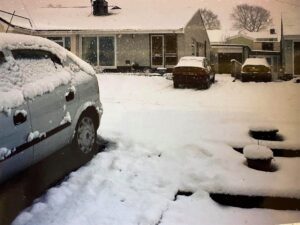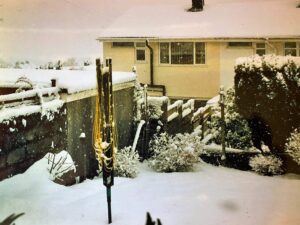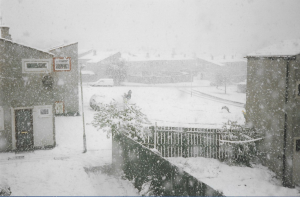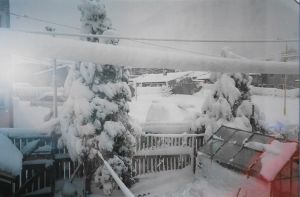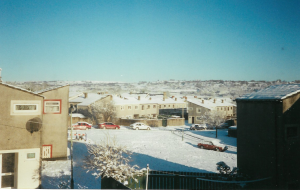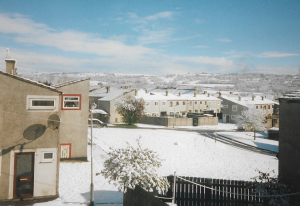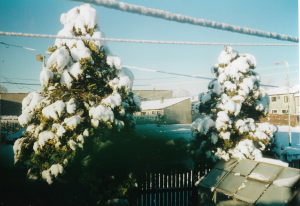 Miscellaneous Nelson photographs
Looking at the old station black bridge from Llancaiach Fawr (Stephen Jones)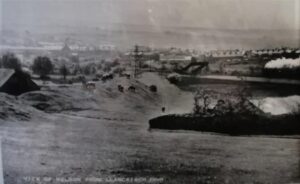 Before and after entry to Nelson on Caerphilly road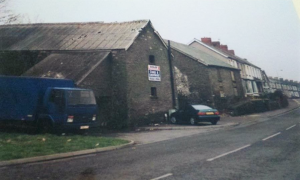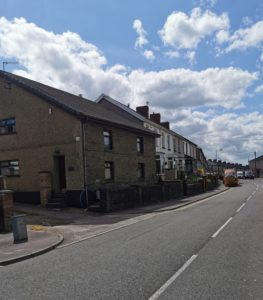 Still Caerphilly road before the Skate park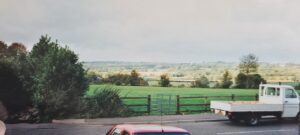 Car smashes into home on the Laing estate January 2013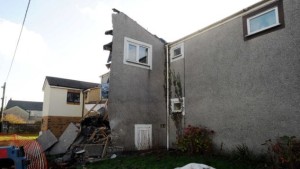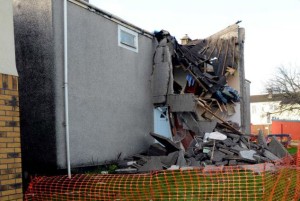 Nelson looking Towards the  new houses and to the left Penallta pit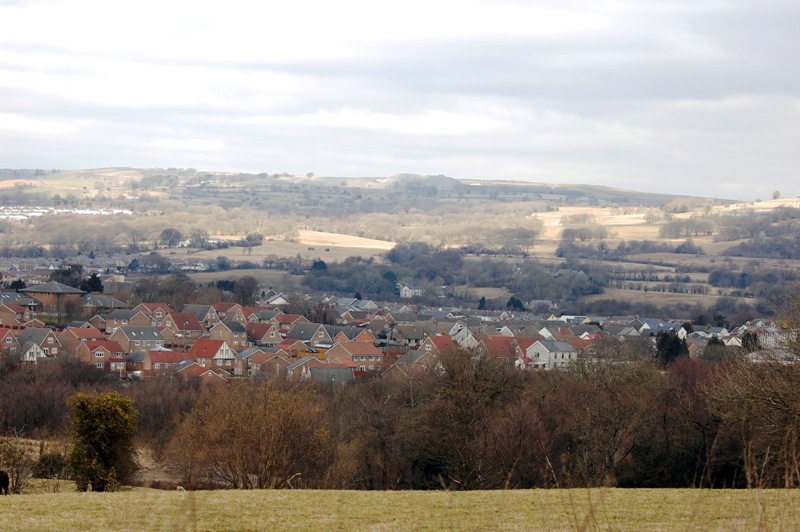 The former Nelson Welfare ground…opposite Trafalgar Park (R Amos)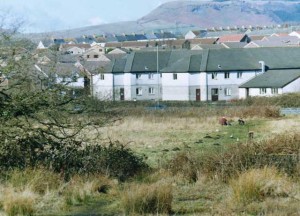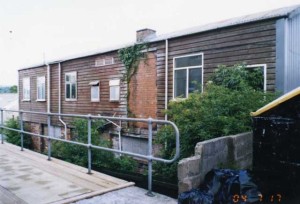 The Former Portlock fruit and Vegetable cabin near the Balfour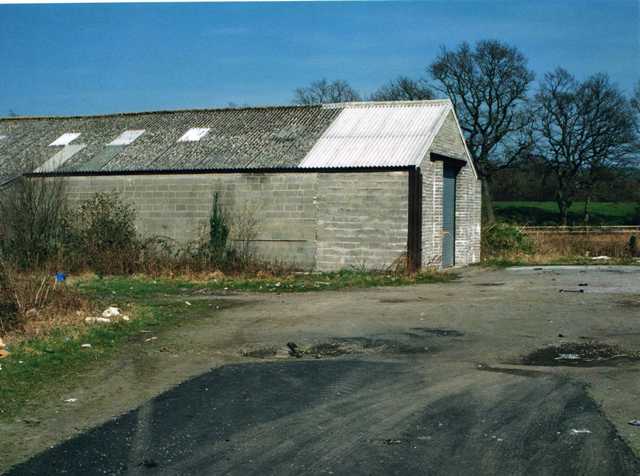 The Portlock storage behind the Balfour club.
Rear of the Portlock store 2004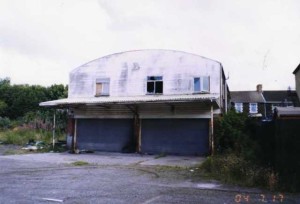 Bwl Road area below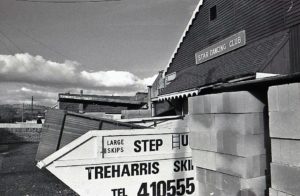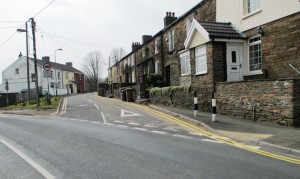 East Glam Motors Shingrig road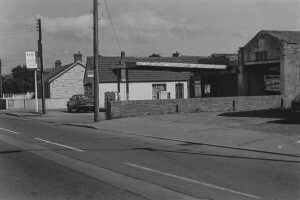 Nelson 1976 with a red and white Bedlinog bus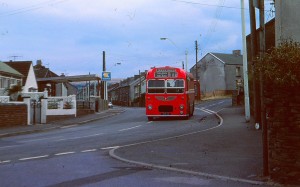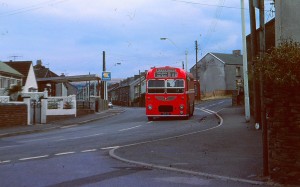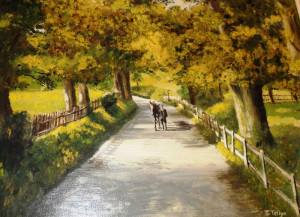 Bwl road 1920 and 2008 below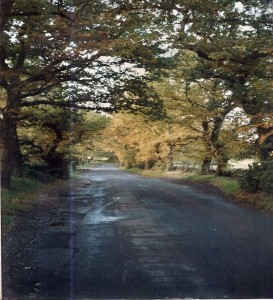 Another by Stephen Jones possibly 1960's or earlier
A  relatively new collection of photographs of Nelson kindly taken for this site by Roger Vowles of Treharris. March 17th 2010
some views of Bryncelyn and the new housing estate next to it taken from the road between the Greyhound and the Tylers arms(mountain road.)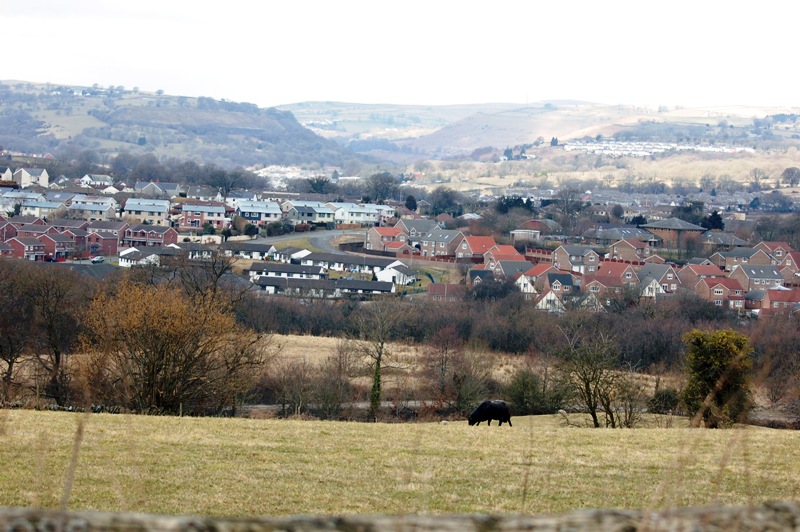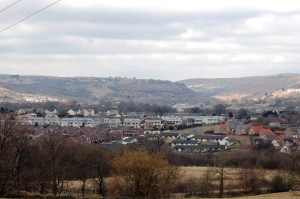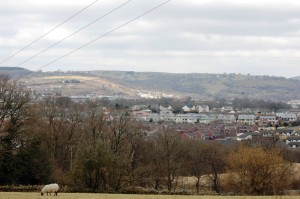 Three images below looking towards Greenacres and the street above the Tylers arms.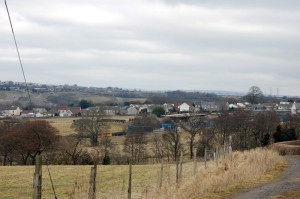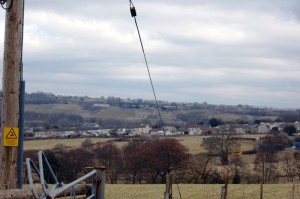 Green Acres from Nelson RFC Autumn 2015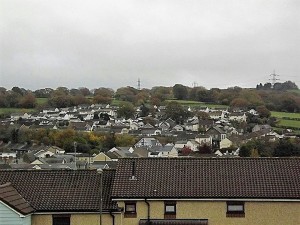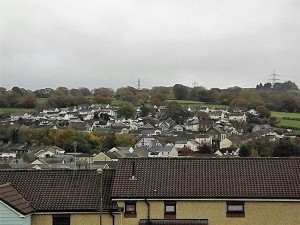 Flood in 2018 view from Dynevor pub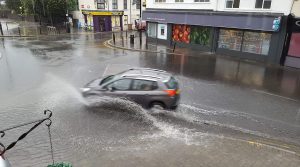 A selection of  old photos from various parts of Nelson
Building Tawel Fan 1963 ( Rosalind Comer photograths)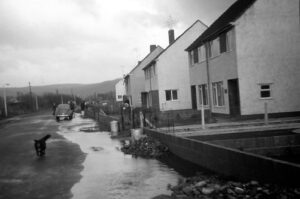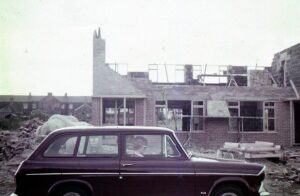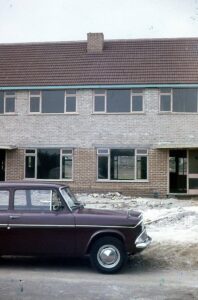 Two below from Chris Hoskins of Trafalgar Park , the strating of the build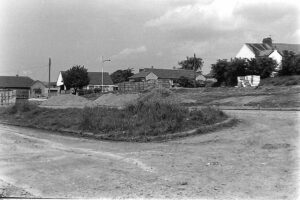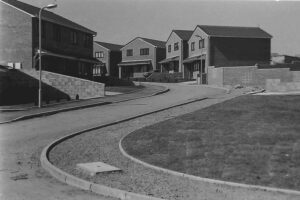 Llancaiach cottages about 1900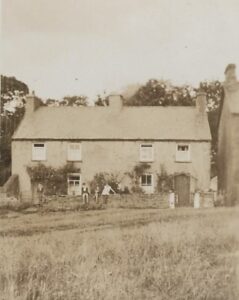 This is the bottom of Heol Fawr, opposite the Chinese (Kung fu)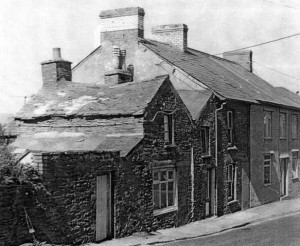 Taken in the early 1970's these photos of houses opposite the library…they are being prepared for demolition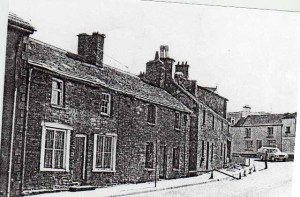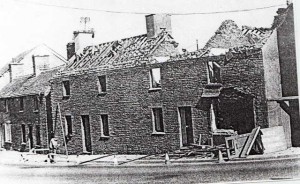 Springfield Terrace Nelson with a Foden Steam Wagon transporting
beer barrels.(photo John Griffiths)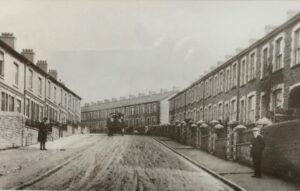 Ashgrove Villas, Nelson.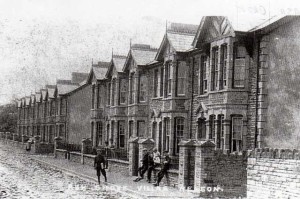 The picture below is taken in 1957, it shows the old railway track filled in with earth, the big building in the background is the Balfour club.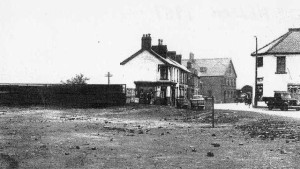 Below is an earlier one when the bridge was still in use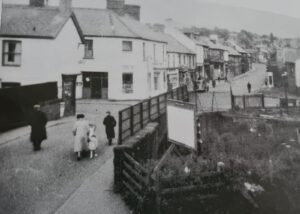 Tai Machine house, now demolished, it was once opposite Co-op supermarket on Maben road( where the Tyre and Exhaust company are now)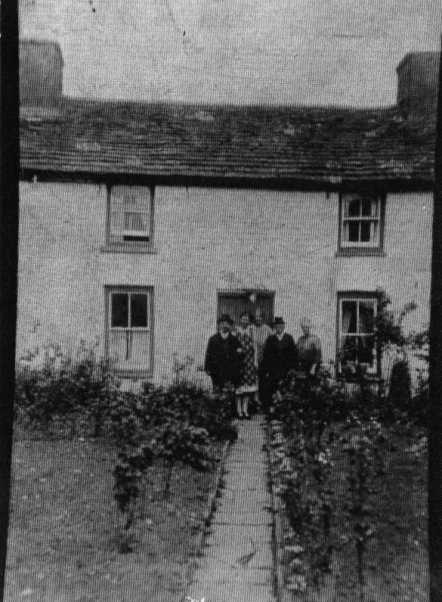 Wellington Inn at the bottom of the High Street…now Wellington Stores.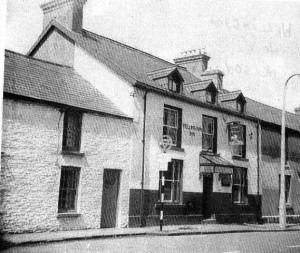 Wellington stores below 1990 (Chris Hoskins)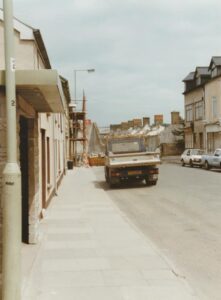 Commercial Street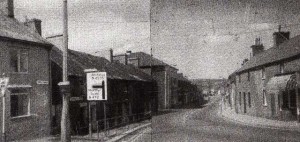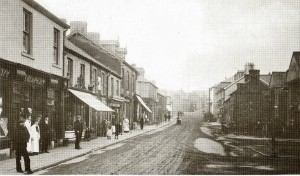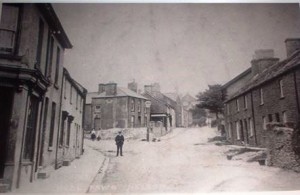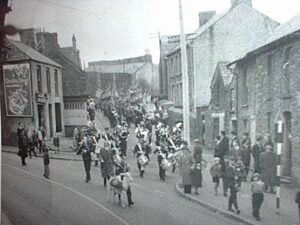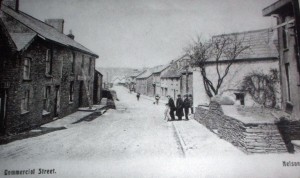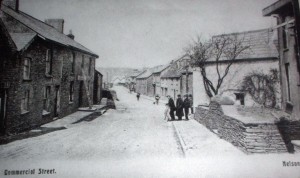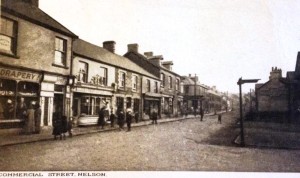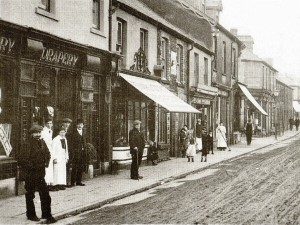 Shingrig Road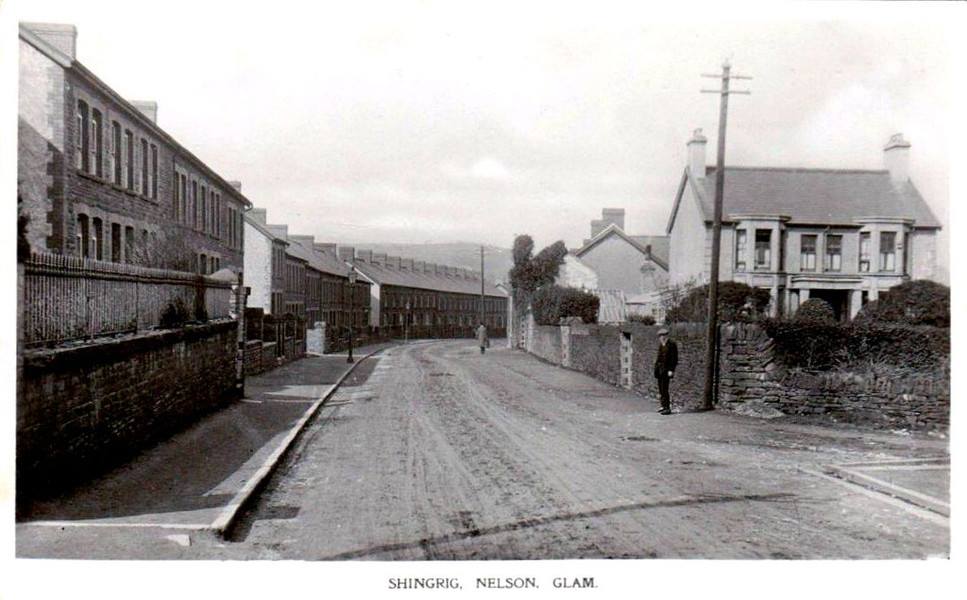 The picture above is a picture of the Penallta sidings on the main line between Nelson and Ystrad Mynach…know as Nelson Bog to many locals…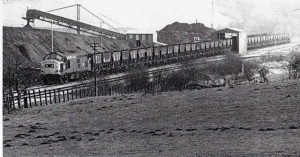 The Pre fabs and Bryncelyn area
The Pre fabs…build in the 1940's as temporary homes, they lasted for over 20 years…some of the street names that people will remember include…Heol Bryn Fab, Heol Pant y Celyn, Heol Mabon, Heol Tasker and Heol Islwyn…number one Heol Islwyn is pictured below, the lady in the photograph is Mrs Tovey (pic Michael Tovey)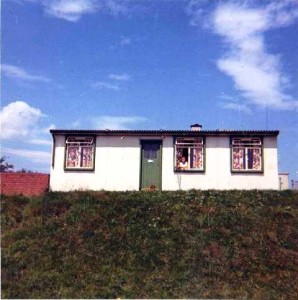 The old Prefabs, behind Bryncelyn (R Amos)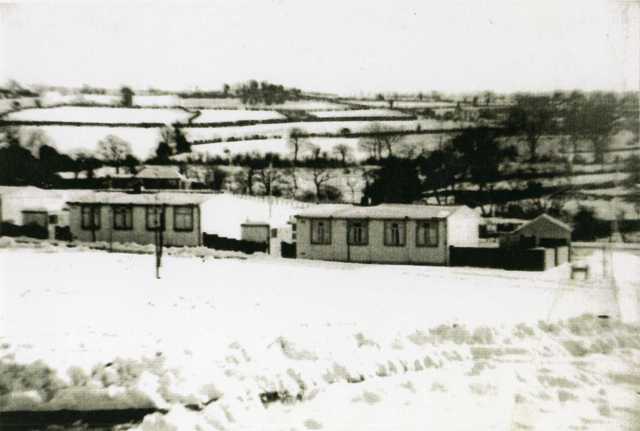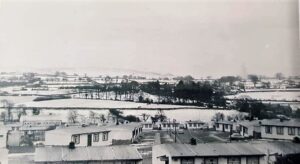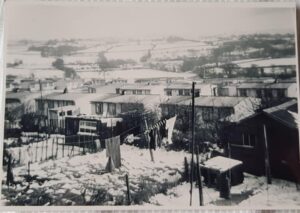 Some good old photos of the prefabs thanks to Janine Sommers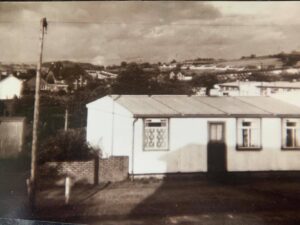 Brynelyn double decker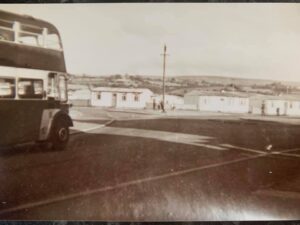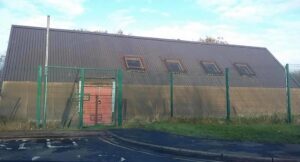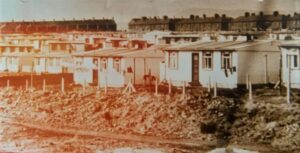 Below we see Howard Gibbs outside his Prefab thanks to his daughter Gaynor Lewis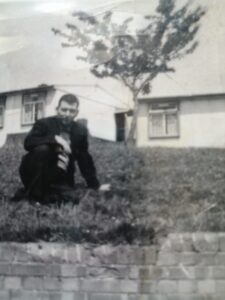 A gathering outside the prefabs 1952 thanks to Kath Meredith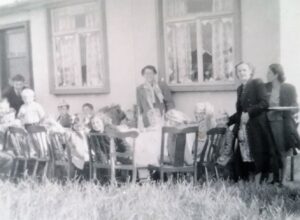 Once the Prefabs had been demolished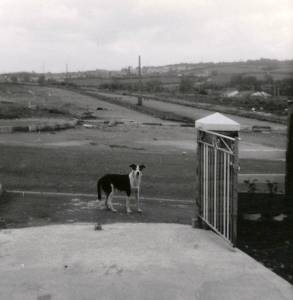 Views of Bryncelyn once the Prefabs had gone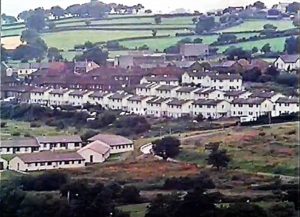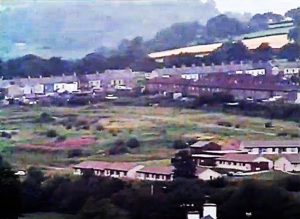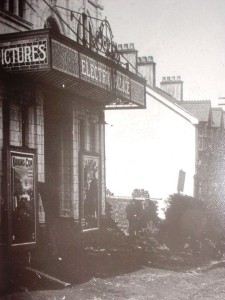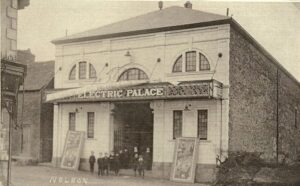 Electric Cinema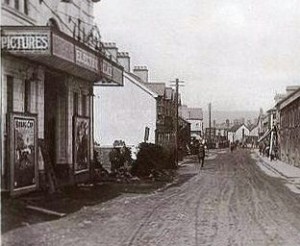 The Cinema became the Queen of Hearts night club seen blelow up for sale bfore it eventually burnt down and was demolished photo thanks to Chris Hoskins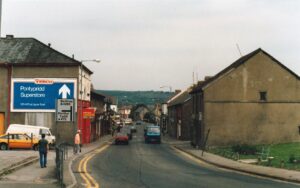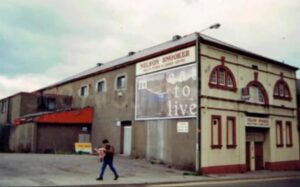 Llanfabon Area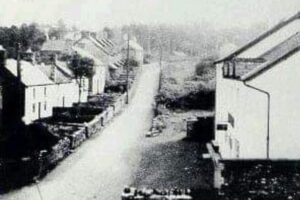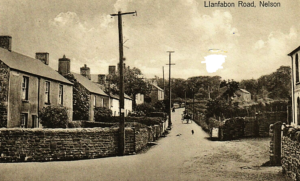 Below is a Robert Walters photograth of Llanfabon Inn and church from the mountain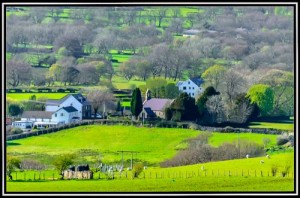 Former pub called the Farmers Arms Llanfabon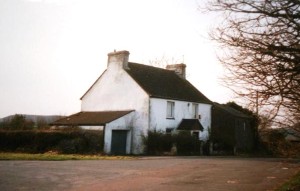 Church at Llanfabon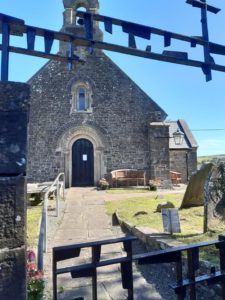 Llanfabon Church and Inn by Robert Walters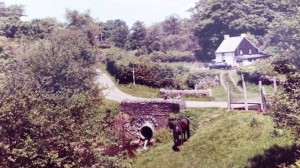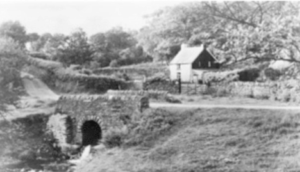 The Three arches in 1909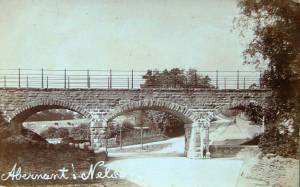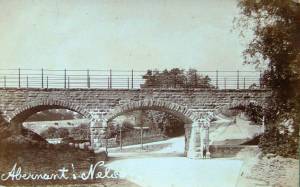 The Three Arches approx.1960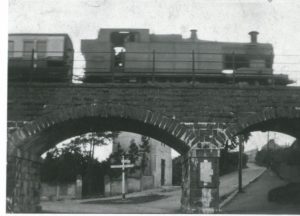 Same spot 2018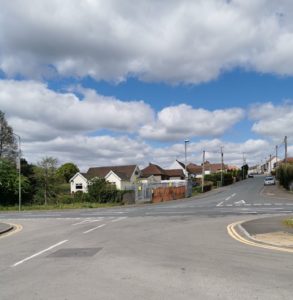 Below we see some photographs of the area near the Railway Inn on Mabon Road, They were taken in 1967 when the old railway was removed to improve the road and take out the bend. Thanks to Dino Spinetti for the photographs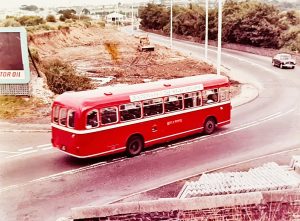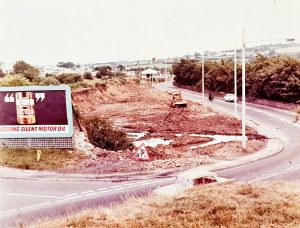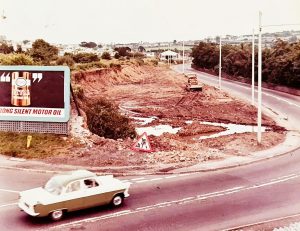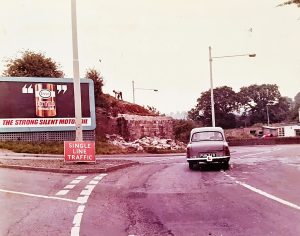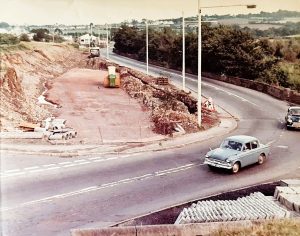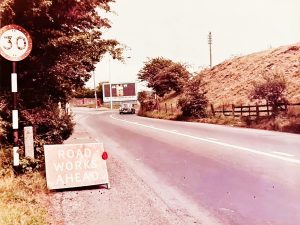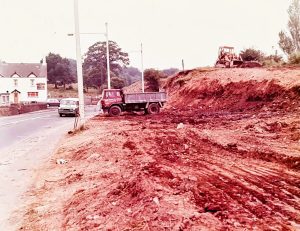 Dino and Carlo Spinetti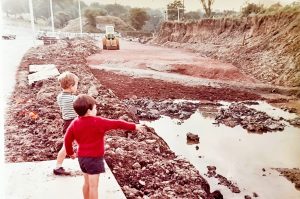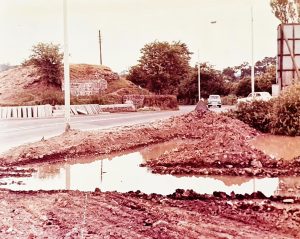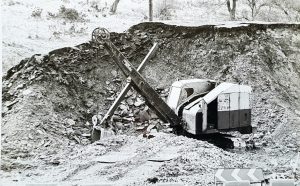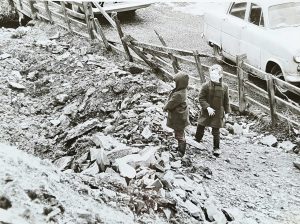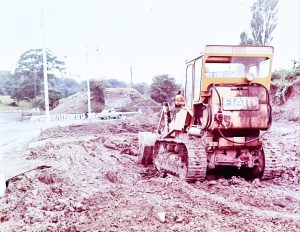 Same area above but November 2023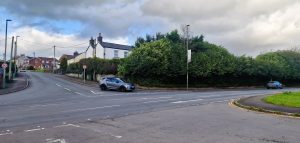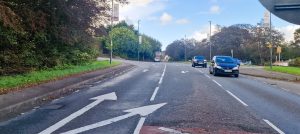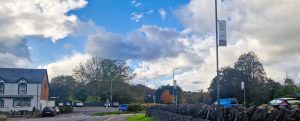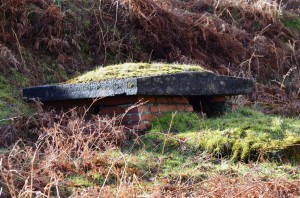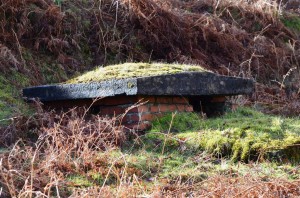 Paul Jones recalls "This is the explosives bunker at the quarry on on the old railway line, not the white woods." (Photo Robert Walters)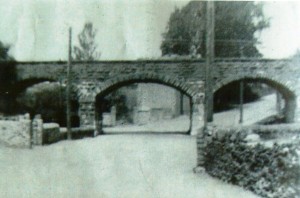 Another view near the Railway pub, the old arches
The Same area below 2012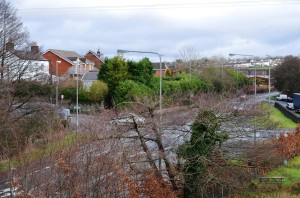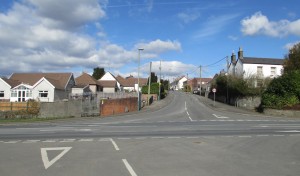 Photos by Robert Walters of the area near the Railway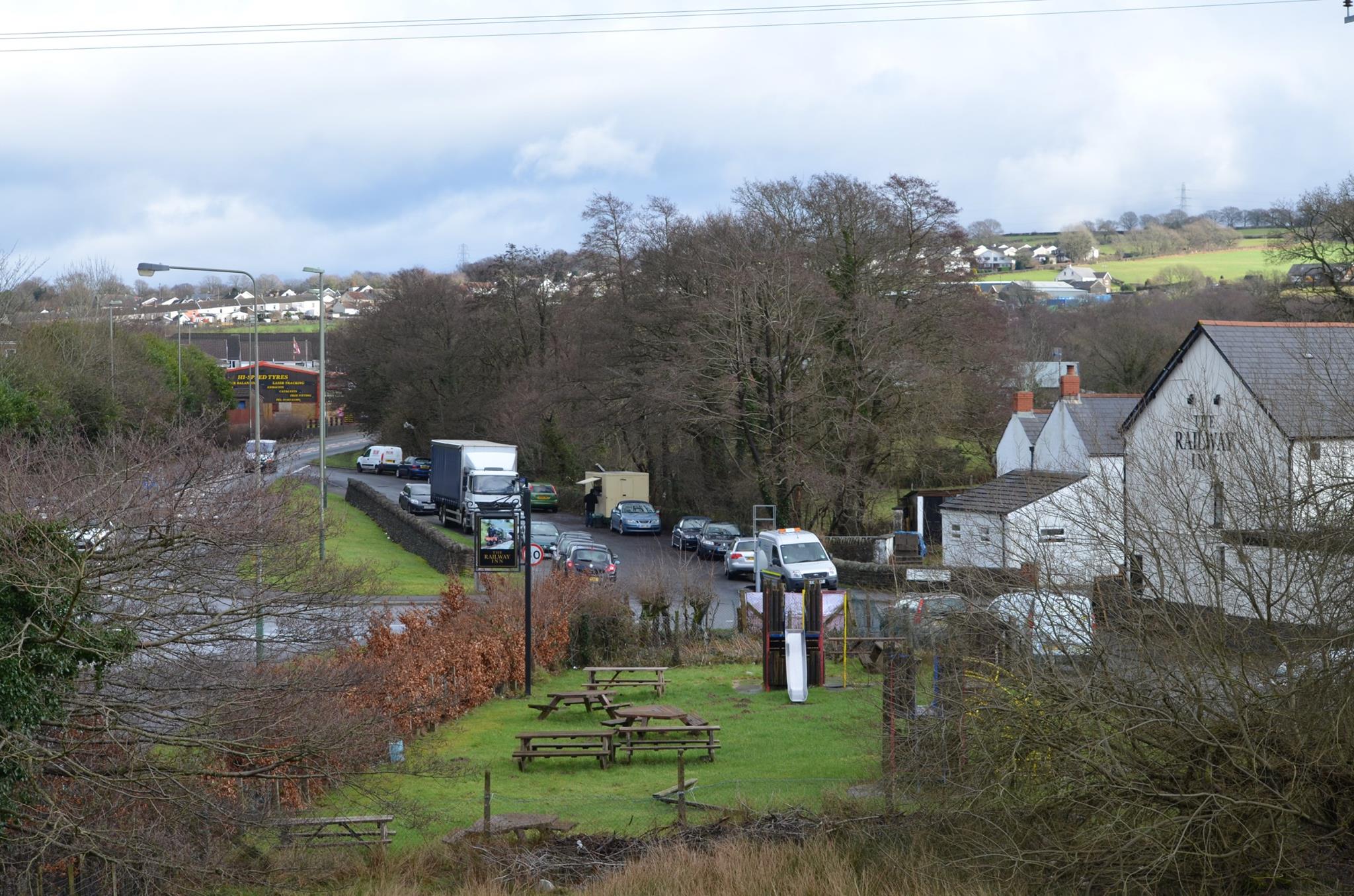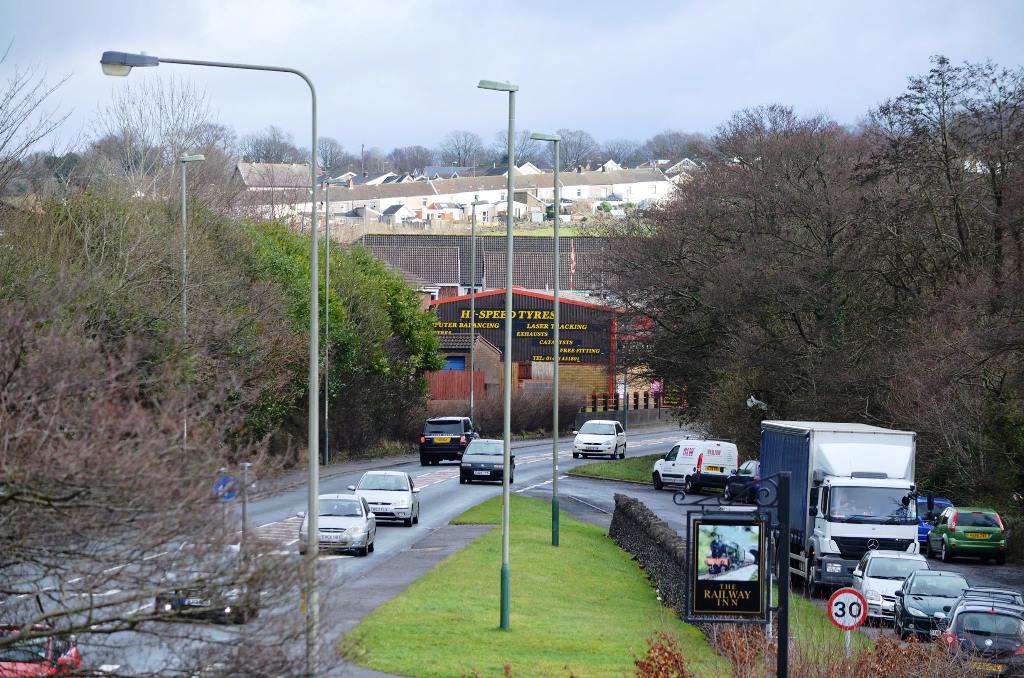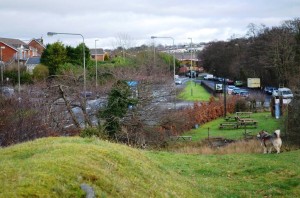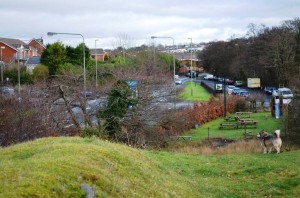 Arnolds Garage was a little further out, now JB carpets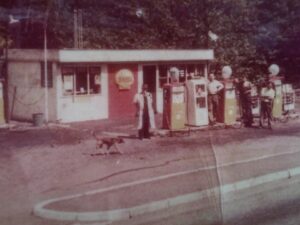 Llanfabon power Station 1960's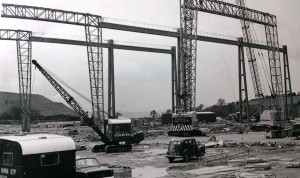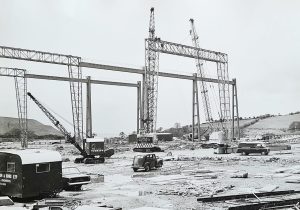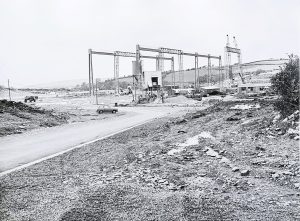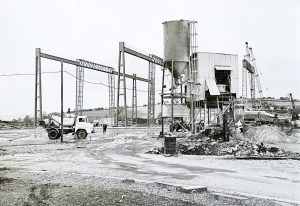 Kay Spinetti pushing Lisa in the Pram photo by Dino Spinetti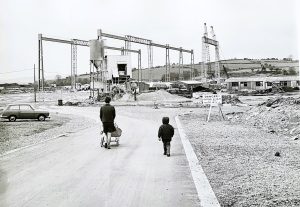 2012 below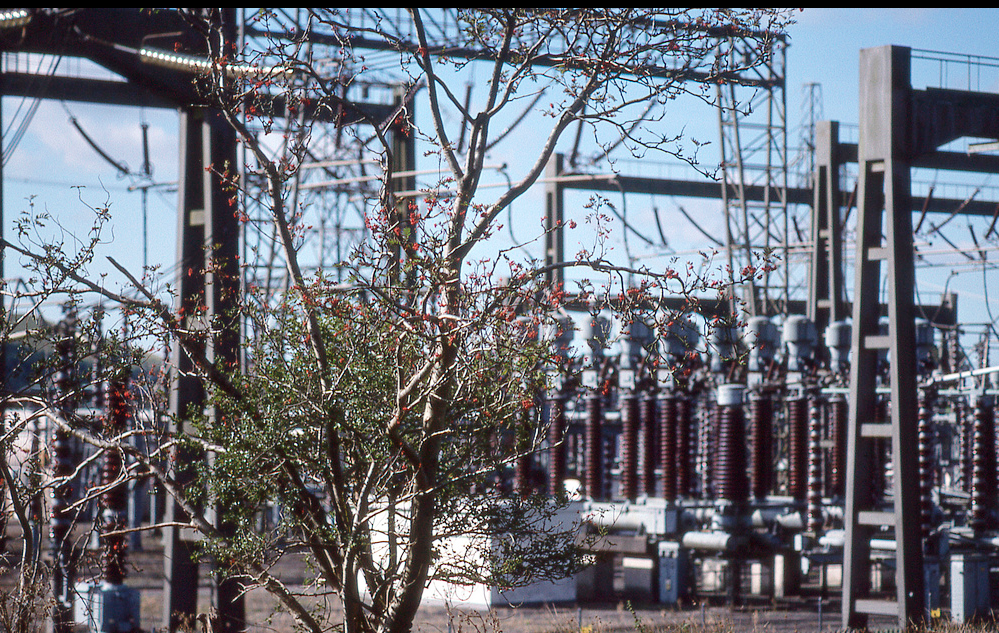 2017 More equipment going to the site via Llanfabon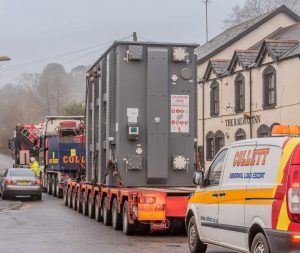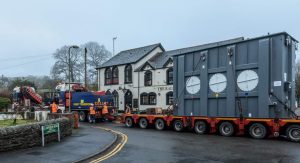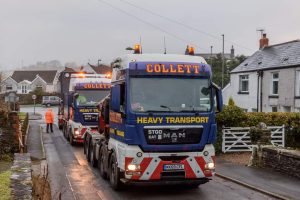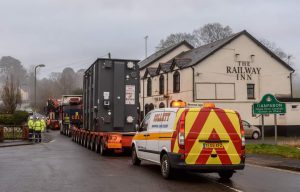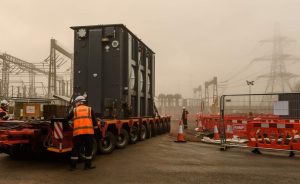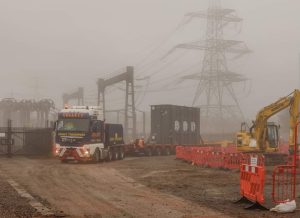 November 2023 below