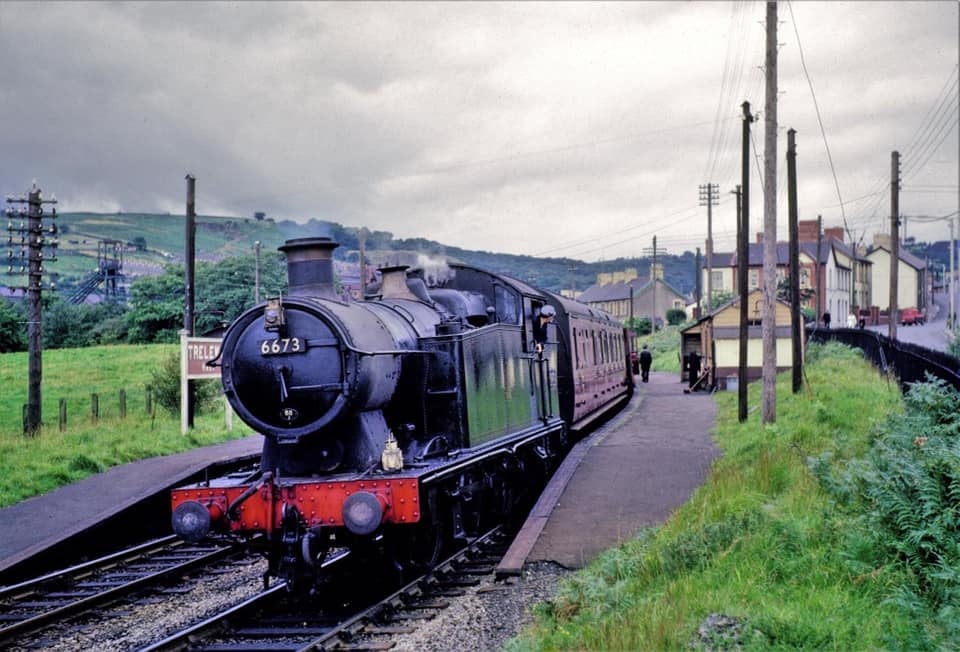 There were four stations or stops in Bedlinog and Trelewis.
Bedlinog
Taff Merthyr Halt
Trelewis Platform
Trelewis Halt
Just like the rest of the district a lot of coal was transported by train.
TRAIN PASSING THROUGH TRELEWIS AND BEDLINOG CARRYING TOURISTS 1991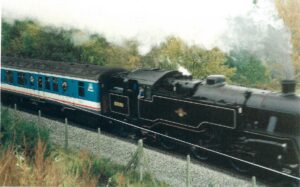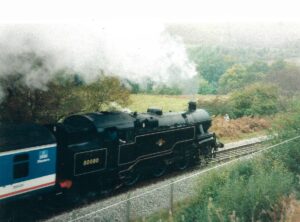 Trelewis Halt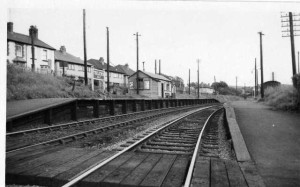 The Halt in 1960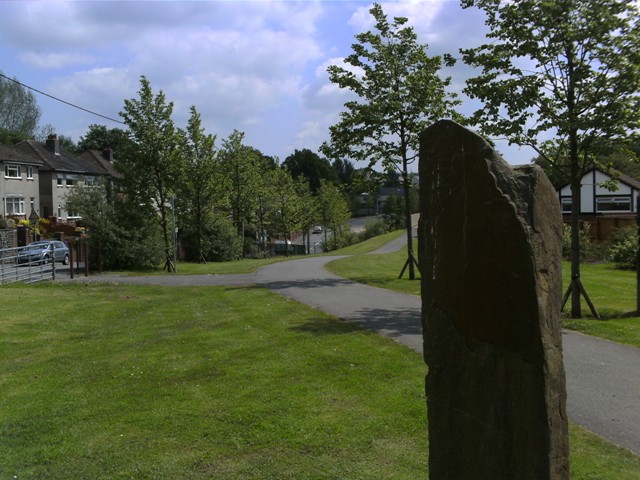 Site of the former Halt 2009
Another small station built in 1934. This station was built on the main road just above the Ffaldcaiach Bridge. It was a tidy little station that had regular trains and good connections to all the main stations. Trains on the Neath/Pontypool route passed through this station.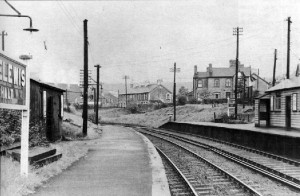 Trelewis Halt 1960's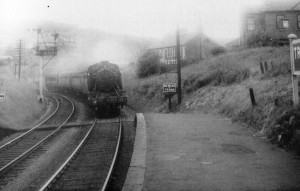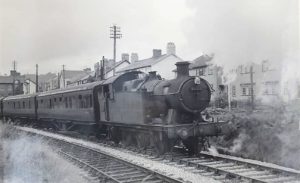 Train arriving from Treharris to the Halt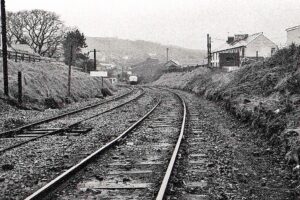 Same view as above arriving from Treharris 1995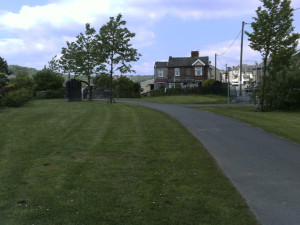 Same view as above arriving from Treharris 2010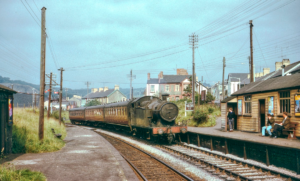 1963 image from John Wiltshire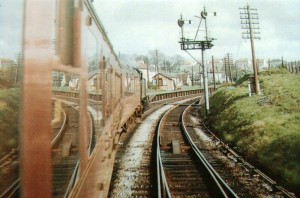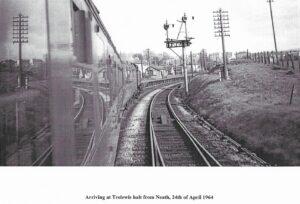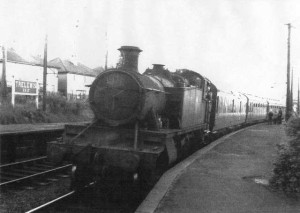 Train arriving from Nelson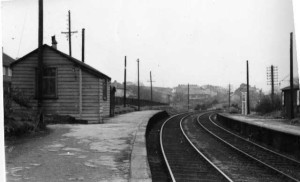 The Halt 1958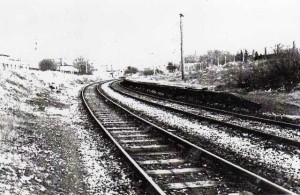 Station site 1980
Trian leaving Deep Navigation (kind permission of the photographer Don Gatehouse from his visit in 1990)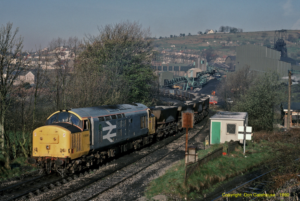 Train coming from Taff Merthyr 1989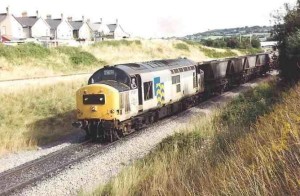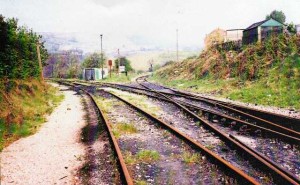 A few years earlier it was a working line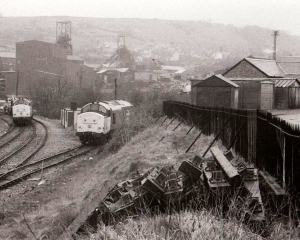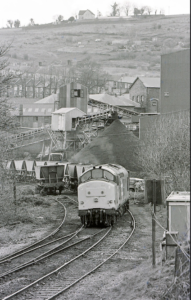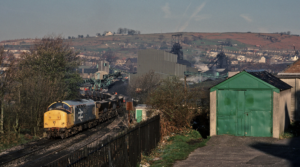 Coal trains one from Taff and one from Deep Navi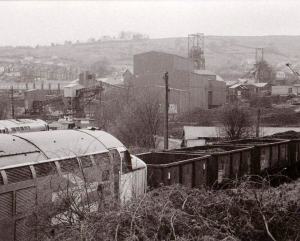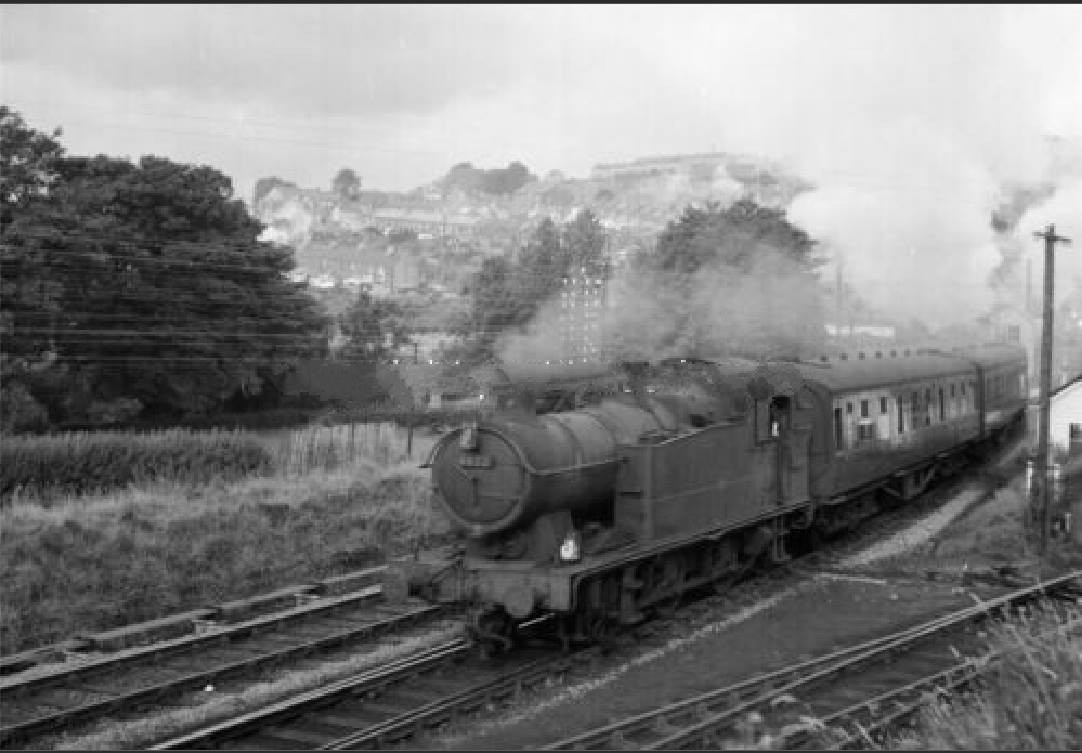 1964 near Trelewis station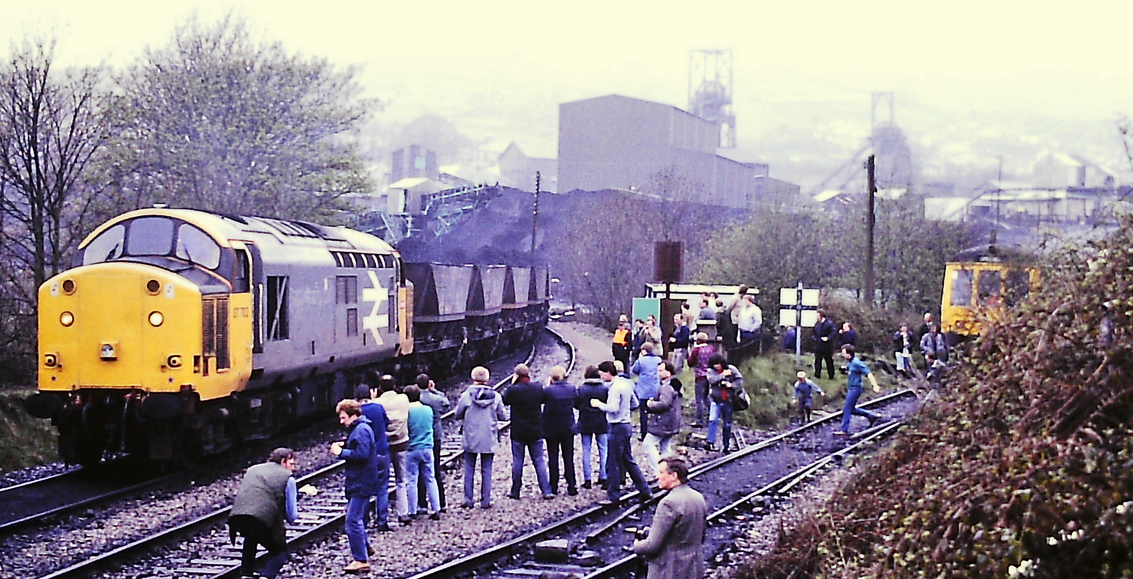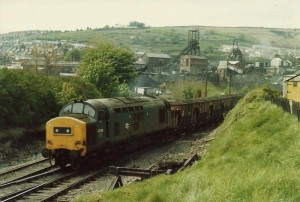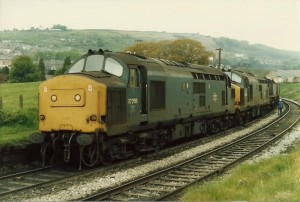 Two photographs above courtesy of Kevin Redwood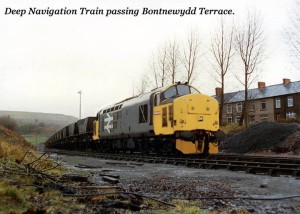 Photo by Cyril Jones (Hank)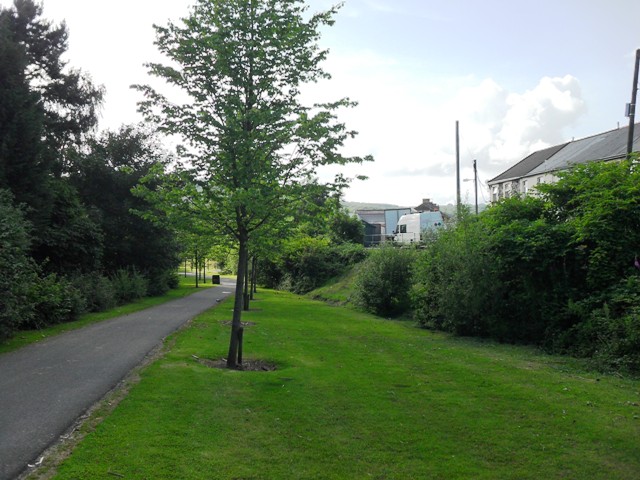 The same approach to the Halt 2011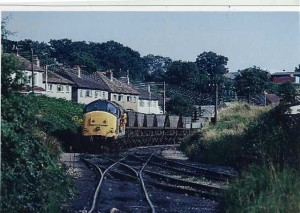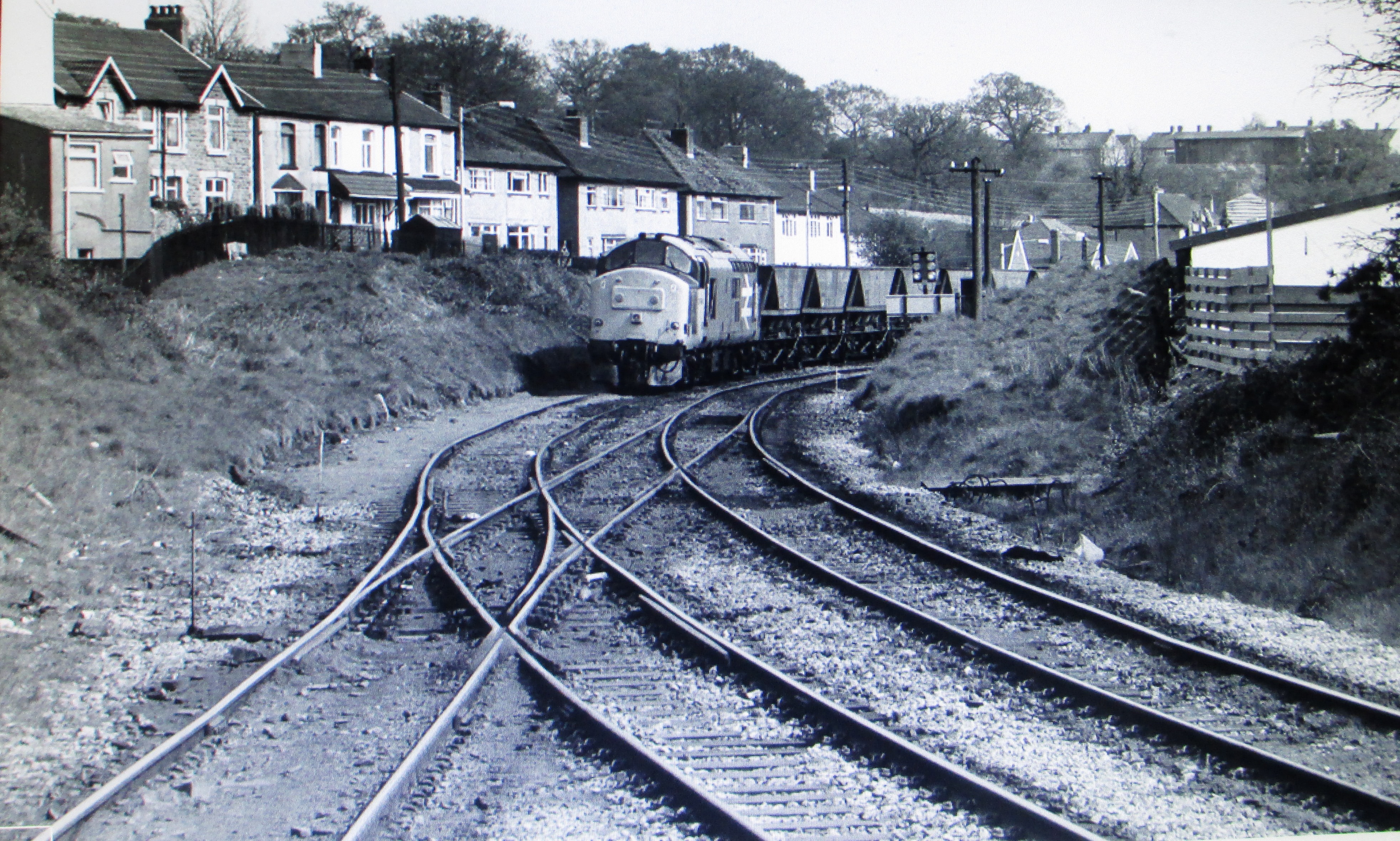 Station closed but tracks still laid 1987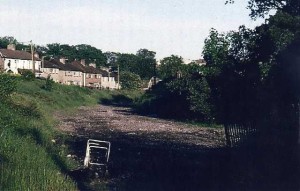 Tracks lifted near the halt 1995
 Trelewis Platform
Field street, built in 1904 was once the main but not only entrance to Trelewis platform station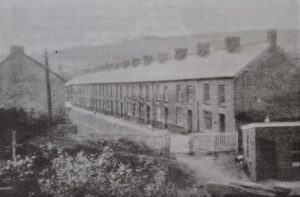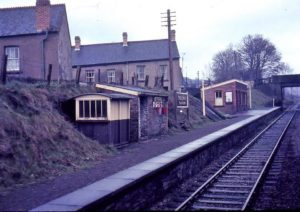 above we see the platform in 1960
A very small halt/station on the Nelson & Llancaiach to Dowlais route probably opened later than the Bedlinog station. It consisted of two platforms (up and down) There was a waiting room and booking office on the Field street platform. The station was situated behind Cherry Tree way at the top of Field Street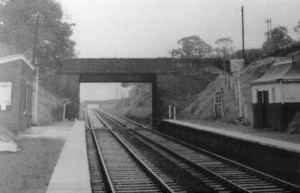 The Platform 1960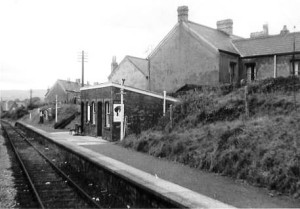 Field Street Platform
Below we see the 4.55 from Dowlais, Saturday  July 13th 1963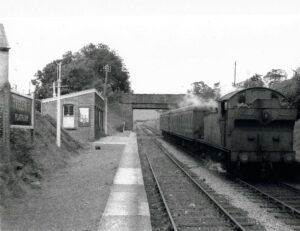 1961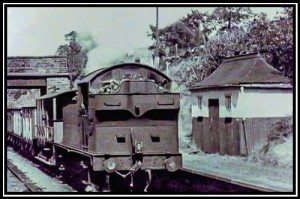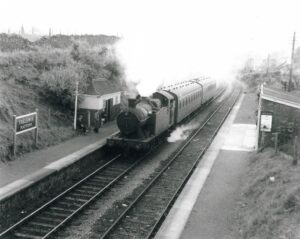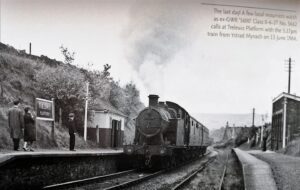 1990's all gone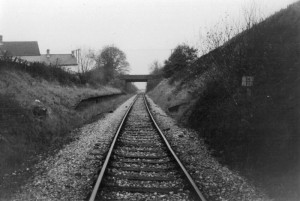 The Platform 1980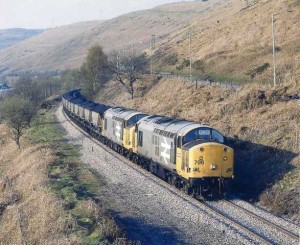 Train approaching the old Platform station from Bedlinog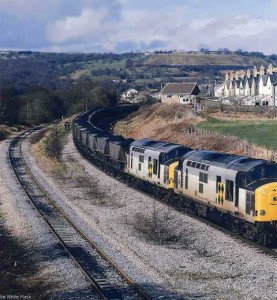 Train on old Dowlais line heading towards Nelson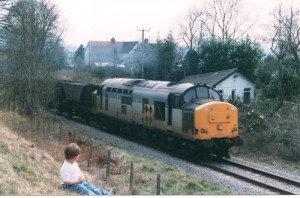 Train heading to Bedlinog near the old Platform station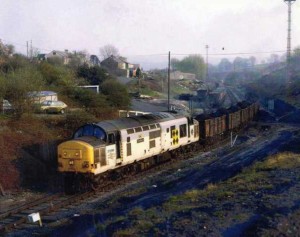 Below we see a train in middle of village above the old burnt out Ex Club 1991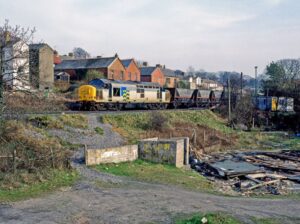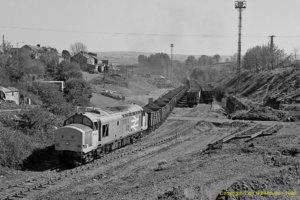 Trains heading towards Taff Merthyr Colliery kind permission of the photographer Don Gatehouse from his visit in 1990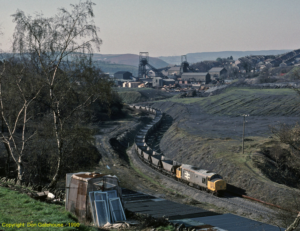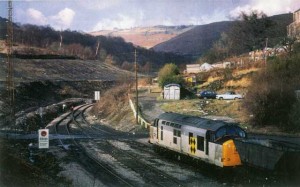 Another train passing through Trelewis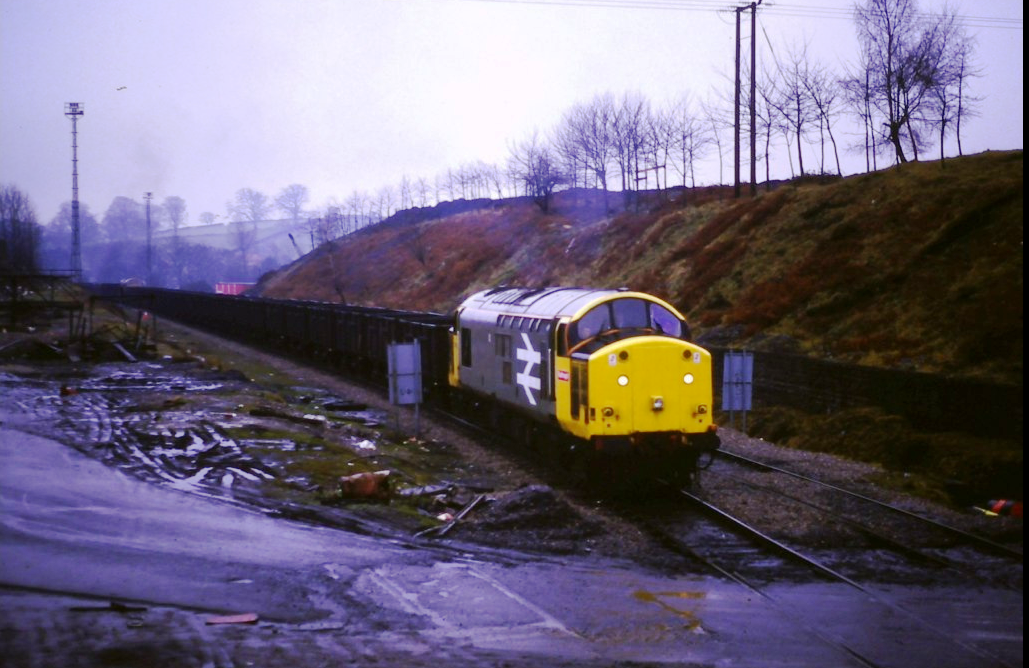 Coal yard behind High street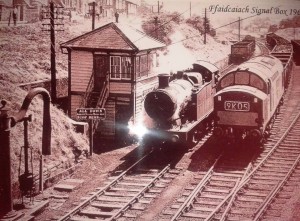 Ffald signal box 1960's (Wendy Lloyd)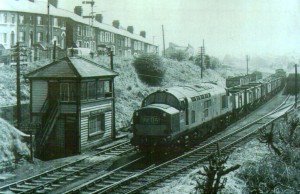 Train Passing the signal box Mackintosh Terrace and below where the signal box once was now overgrown and single line over a new bridge that was built in 1974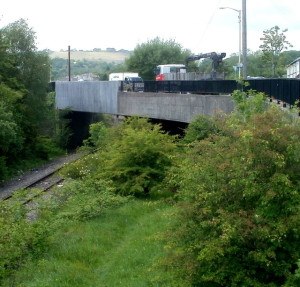 Two trains, two differant decades, passing behind the Ffald Pub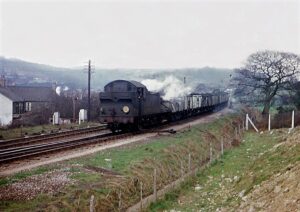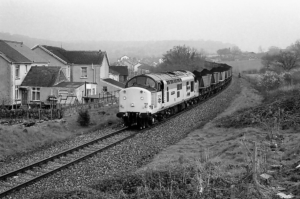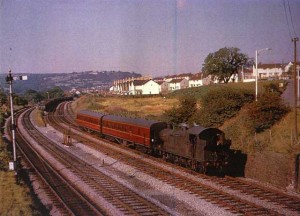 Train approaching Nelson/Llancaiach station through Trelewis 1960's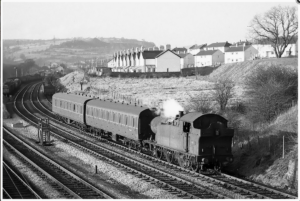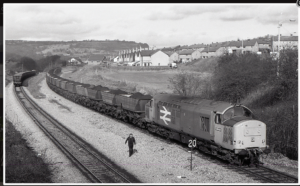 Another two above from different times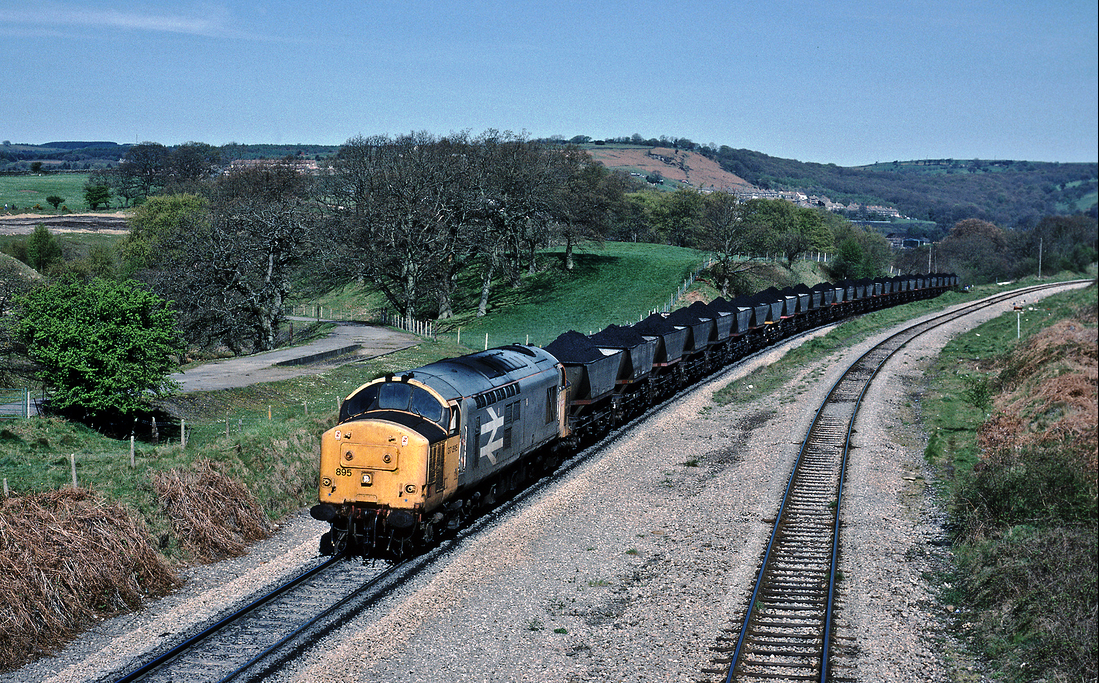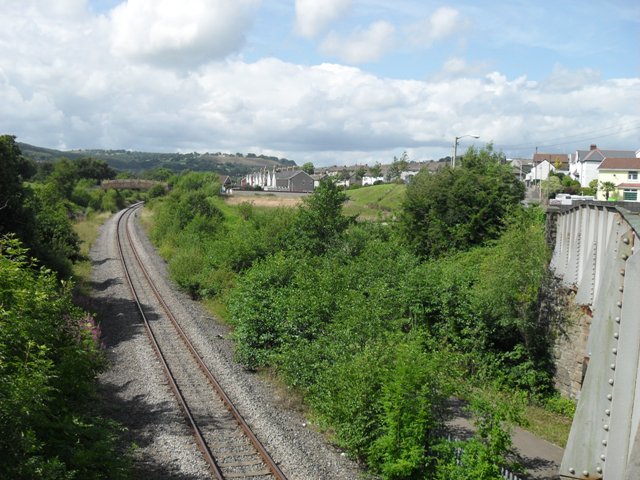 Same view as above but in 2012 train lines near old Nelson and Llancaiach Station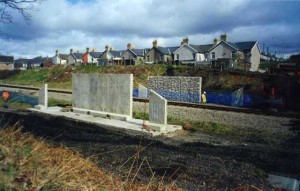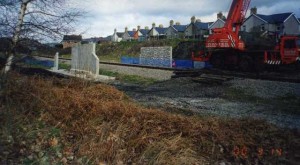 Above we see construction of new footbridge over the tracks in lower Trelewis for Cycle path
Taff Merthyr Halt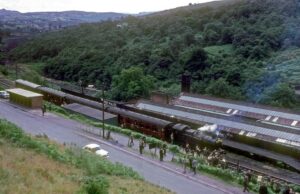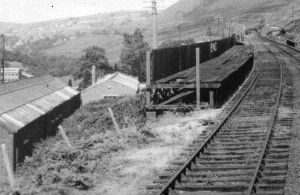 A third station for the tiny Trelewis village but this was built in 1924 for the mineworkers at the newly built Taff Merthyr Colliery.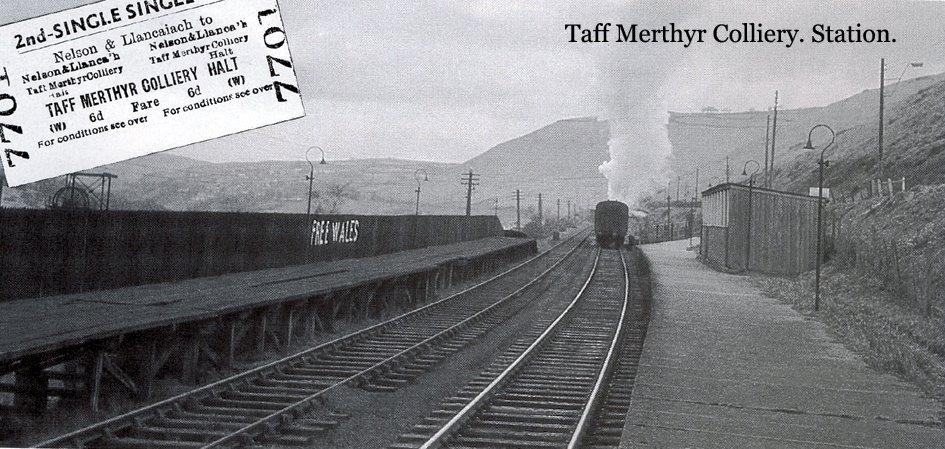 Photo by Hank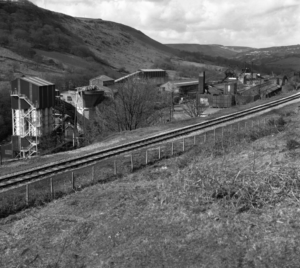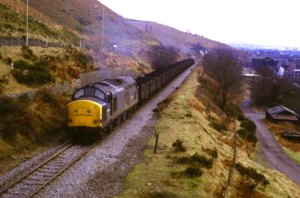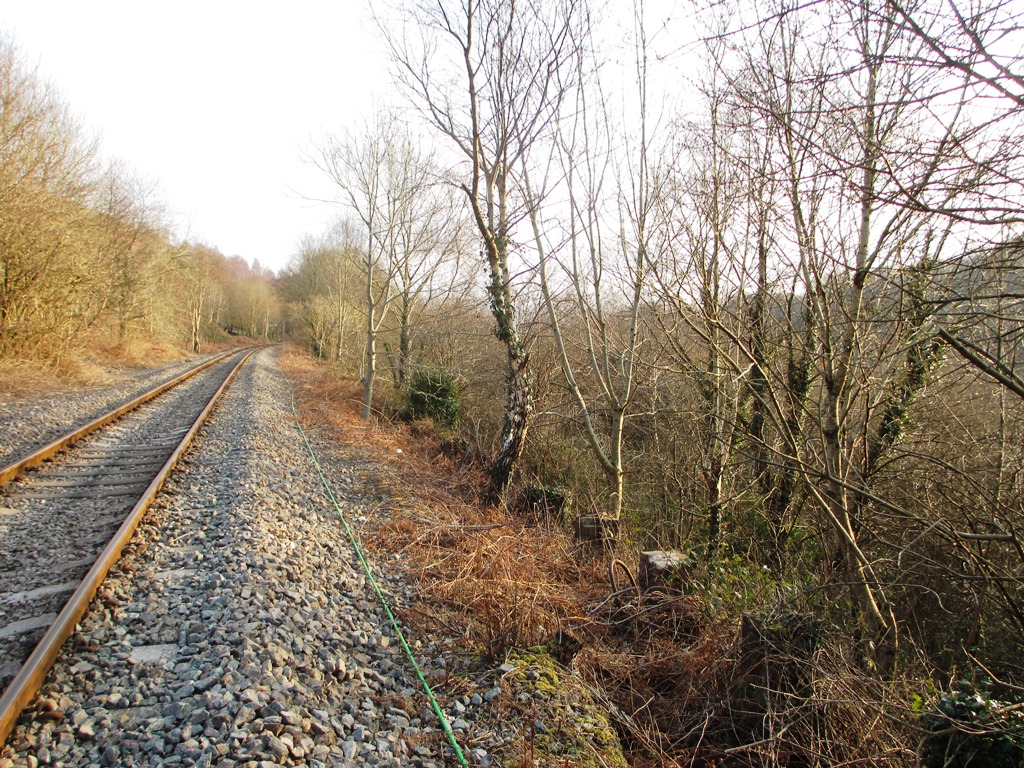 You can still see some of the platform supports in 2014
Very little left on that side of the track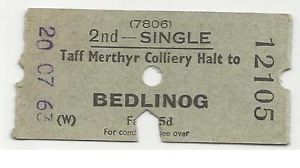 A ticket from 1963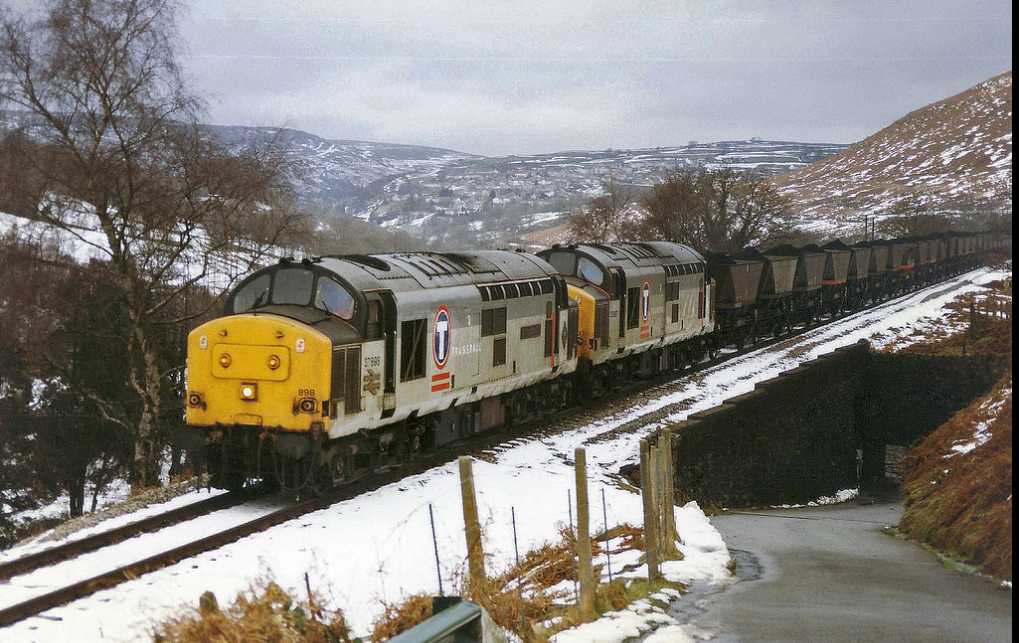 Train passing former Taff Merthyr Halt 2007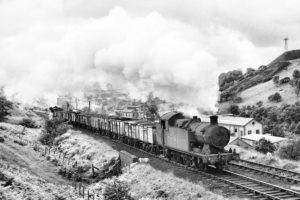 Train leaving Taff Station 1959

Bedlinog Railways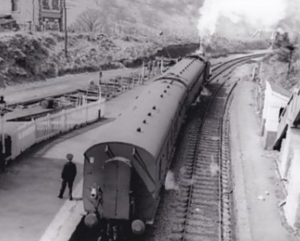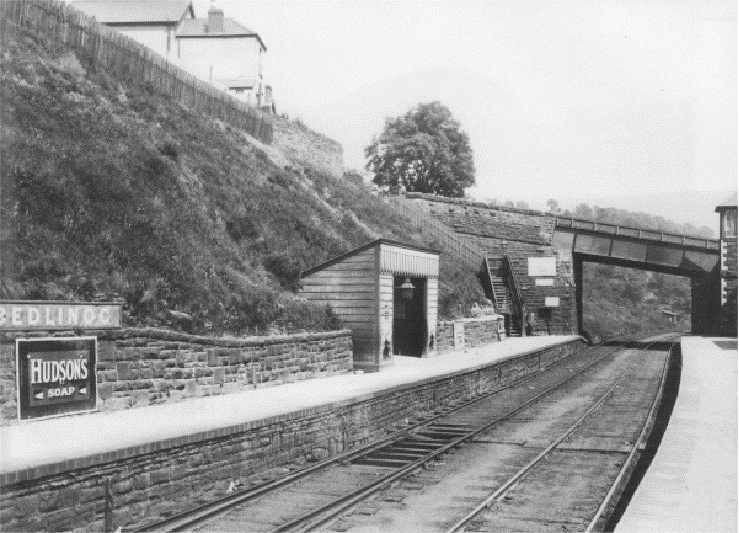 The old signal box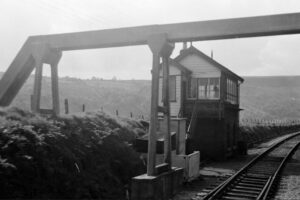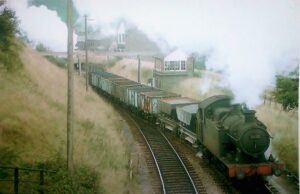 Bedlinog Station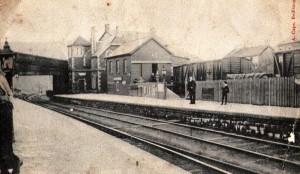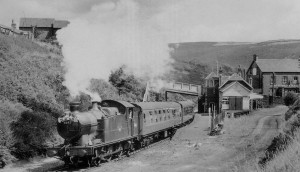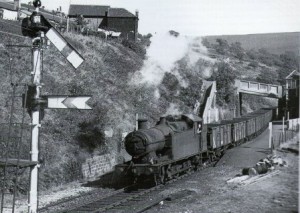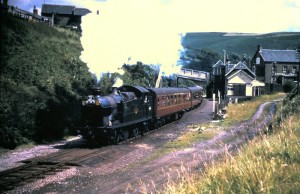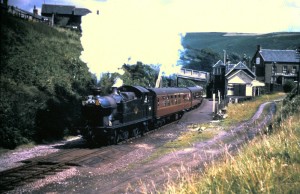 Below we see a great photo by Graham Roose from 1990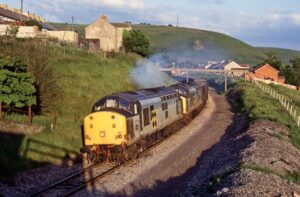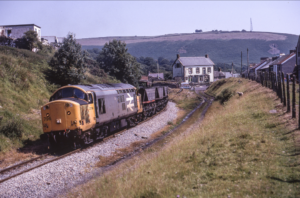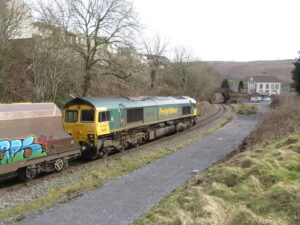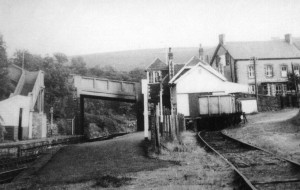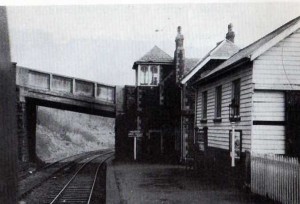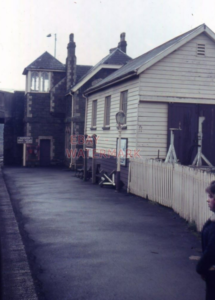 Train leaving towards Dowlais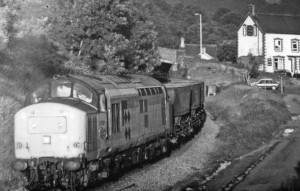 When the station was demolished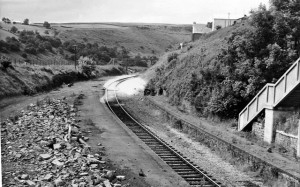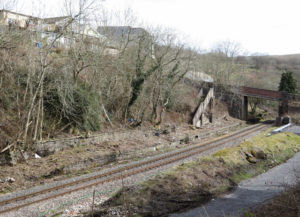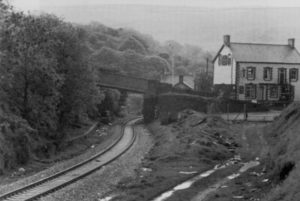 Below we see a photo from 2010