Tram road Toll House
The Merthyr to Abercynon Tram road passed through Quakers Yard. Victoria bridge(1802) was built to take the road across the Taff near Treharris.
There was a Toll-house situated besides the Tram road where the Pen locks road crosses the Tram road.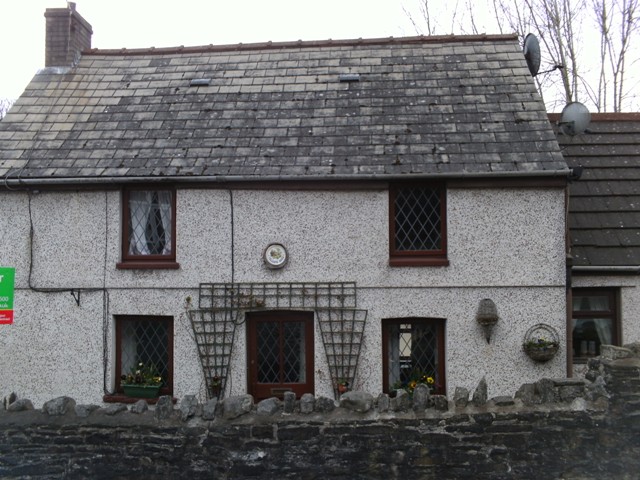 The Darren Short Cut                              
These days, everyone takes for granted, the short cut between Thornwood Place and Quakers Yard, but it was not always that way.
Firstly there was a trail through the woods but a proper foot path was finally put in place
A surveyors report from 1892 said "With regard to the pathway from Thornwood place to Quakers Yard, it is recommended that the landlords be contacted to hand over and dedicate the pathway to the public and allow the Bridges and roads committee to fence the same."
Later in January 1893 it was reported by the Merthyr Express that Mr Edwards of Pantannas farm had now agreed to give the land to widen and improve the path.
Mr Lewis stated that 8 or 9 years ago he had spent £9 on the path, but it was insufficient and a further £7. 10 shillings was collected by the treasurer. Mr Lewis advised that the money should be collected.
The pathway was then repaired, upgraded fenced and ready to use. It is still used Today some 116 years later.
Two Pictures of the Darren path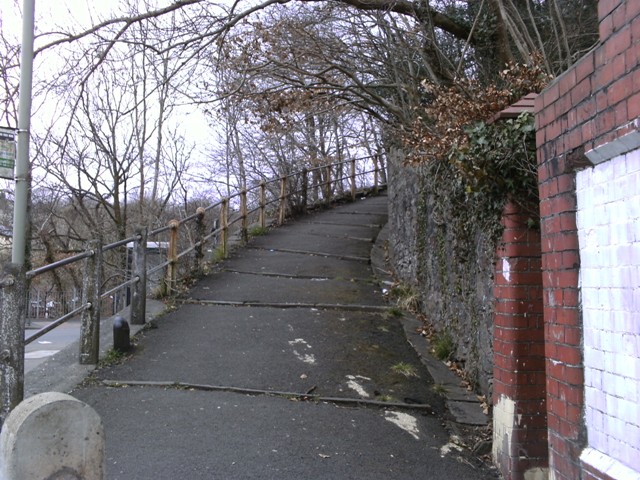 Looking up from the village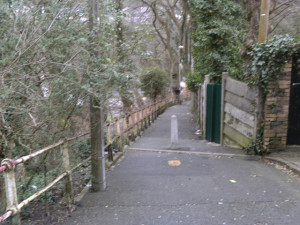 Looking down from Treharris
Quakers Burial ground
The origins of Quaker's Yard as a village and independent community is part and parcel of the persecution of the Quakers. Quakers believed, and still believe, that people could have direct experience of God without the third-party intervention of the clergy. It is, therefore, easy to see why such a stance created unrest in the ranks of ministers and even the state itself.
By 1650 Baptists, Quakers and other independent religious groups in the Merthyr area were worshipping at a farm at Pentwyn. It was remote and well out of the view of the authorities and for a while the various Dissenting groups, despite their individual beliefs or creeds, continued to worship together.
However, in 1667 the Quakers were given the use of a small piece of land on an estate owned by Mary Chapman. In her will of 1700 this land was subsequently given to the society and on this pasture land the Quakers decided to create a burial ground. The community of Quaker's Yard began to take shape.
Quaker's Yard was, until the second half of the 19th century, a quiet rural spot. There was a corn mill and a small woollen mill and a small scattering of houses. With its ancient bridge across the Taff the village could even boast two inns, ideal watering holes for weary travellers on their way to and from Cardiff.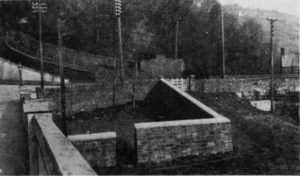 More upto date photographs below